Faith Lutheran erases early deficit, beats Spring Valley — PHOTOS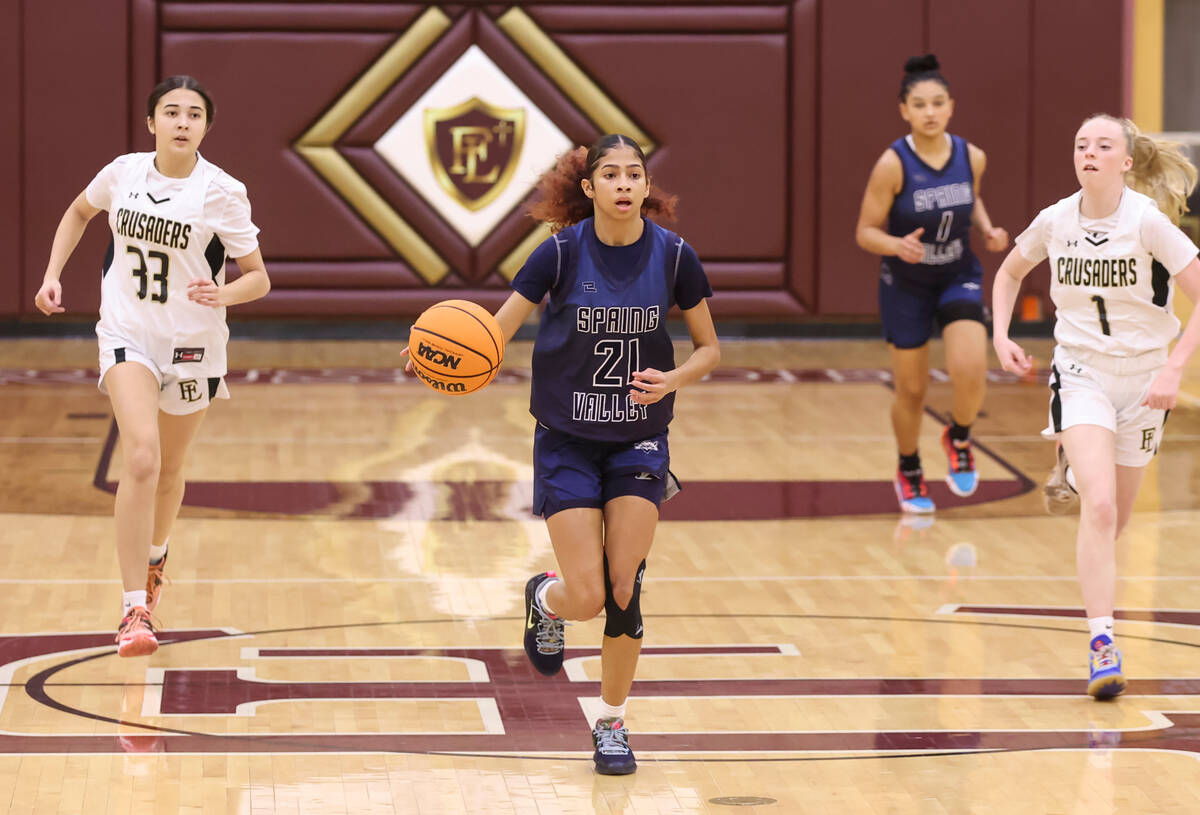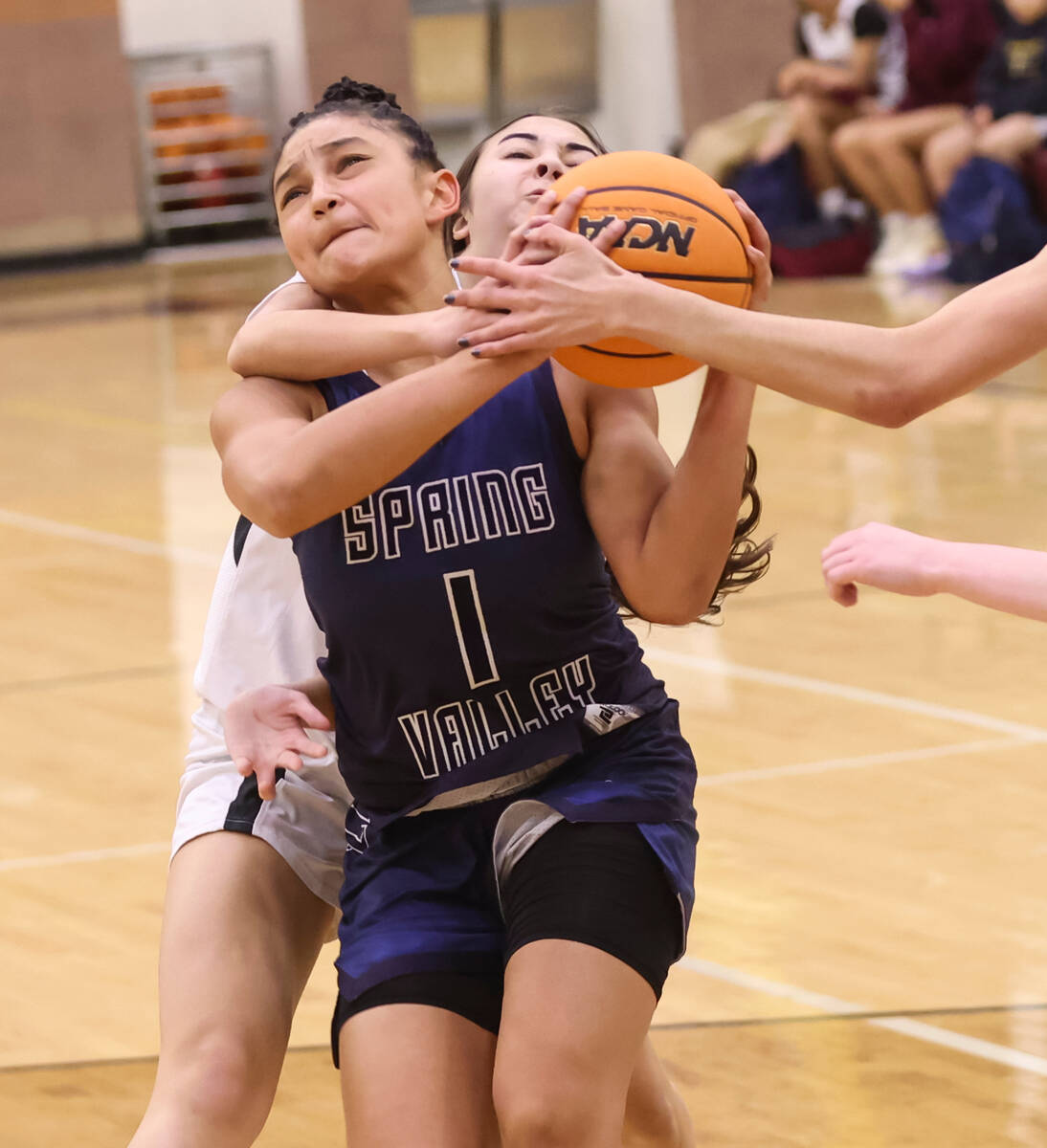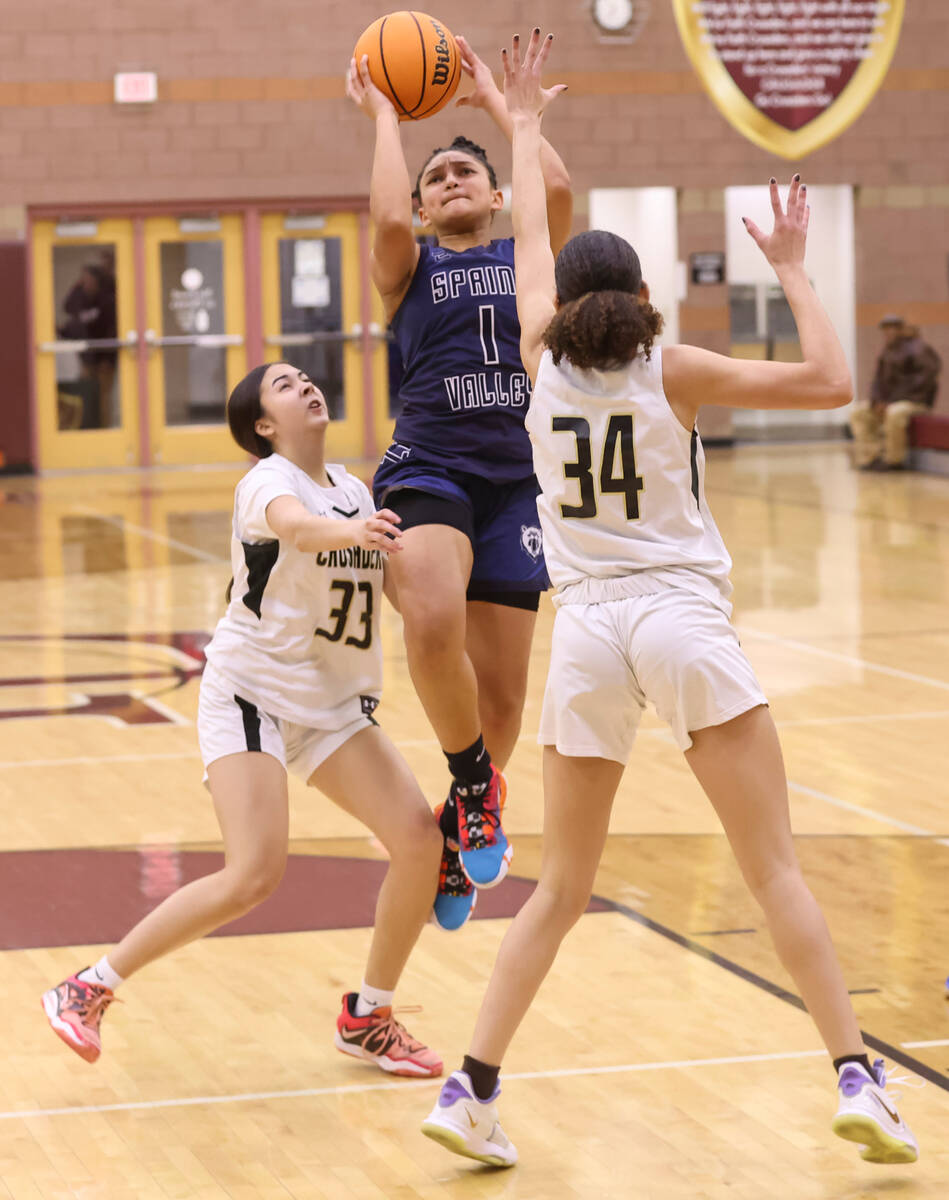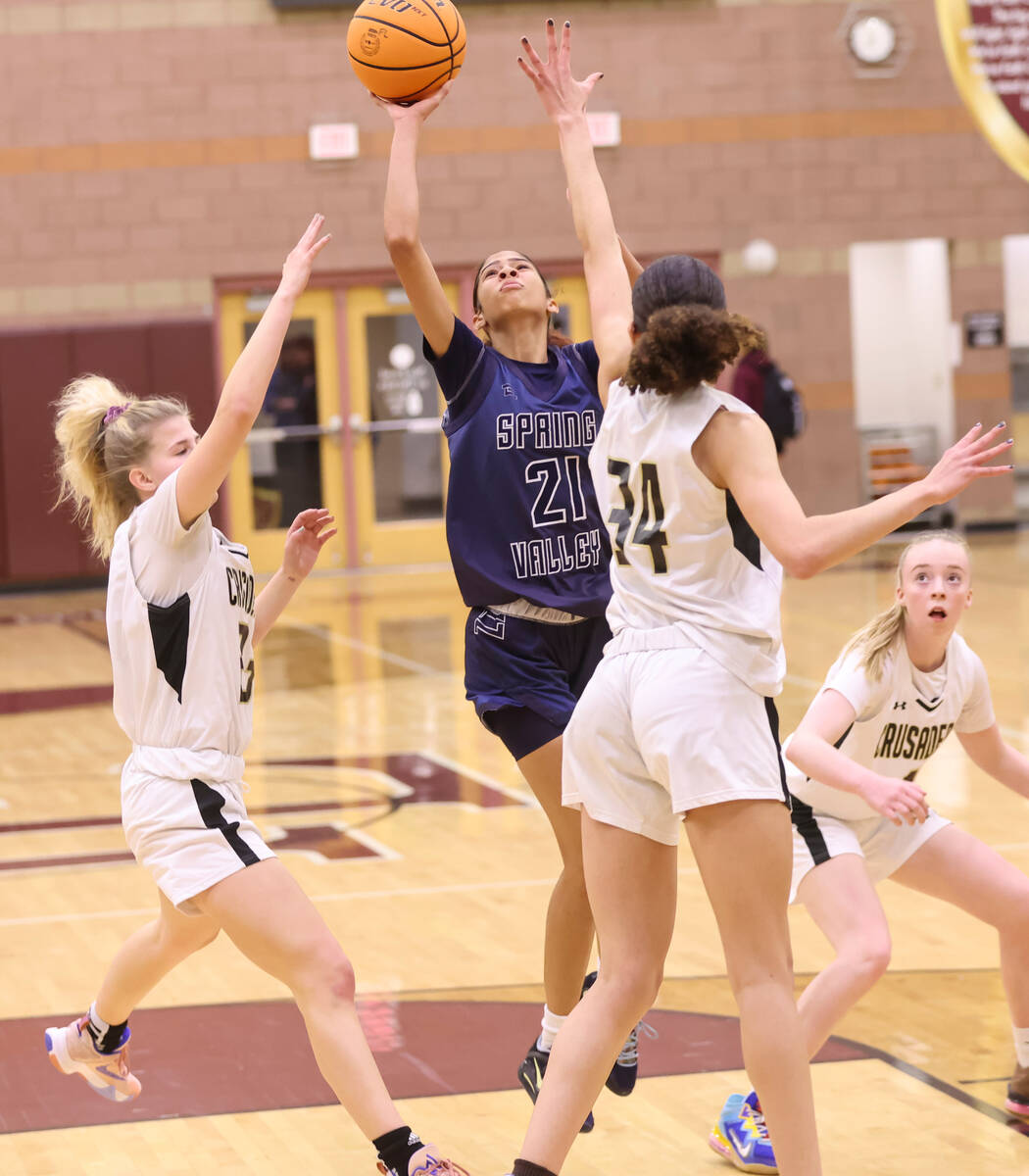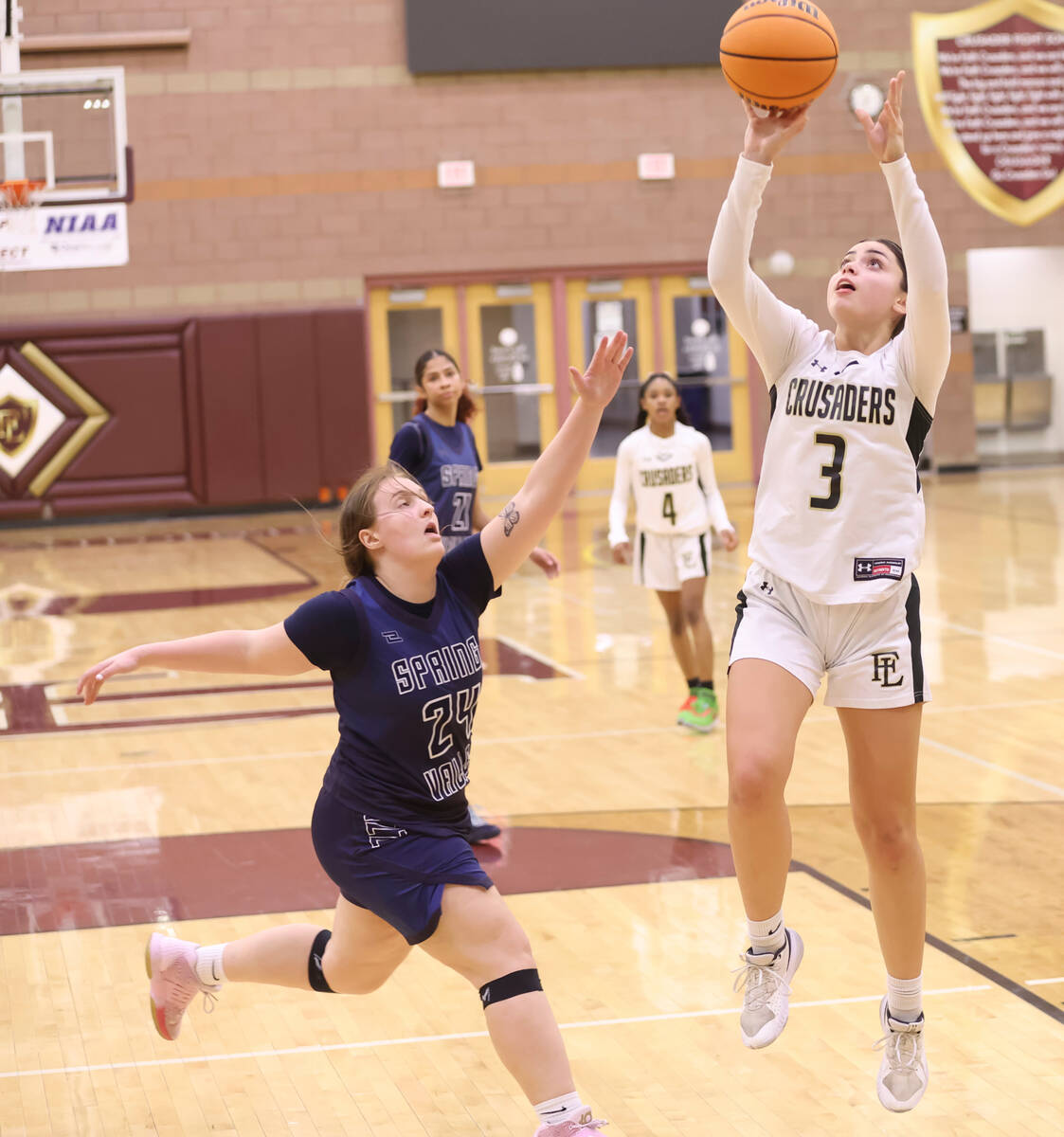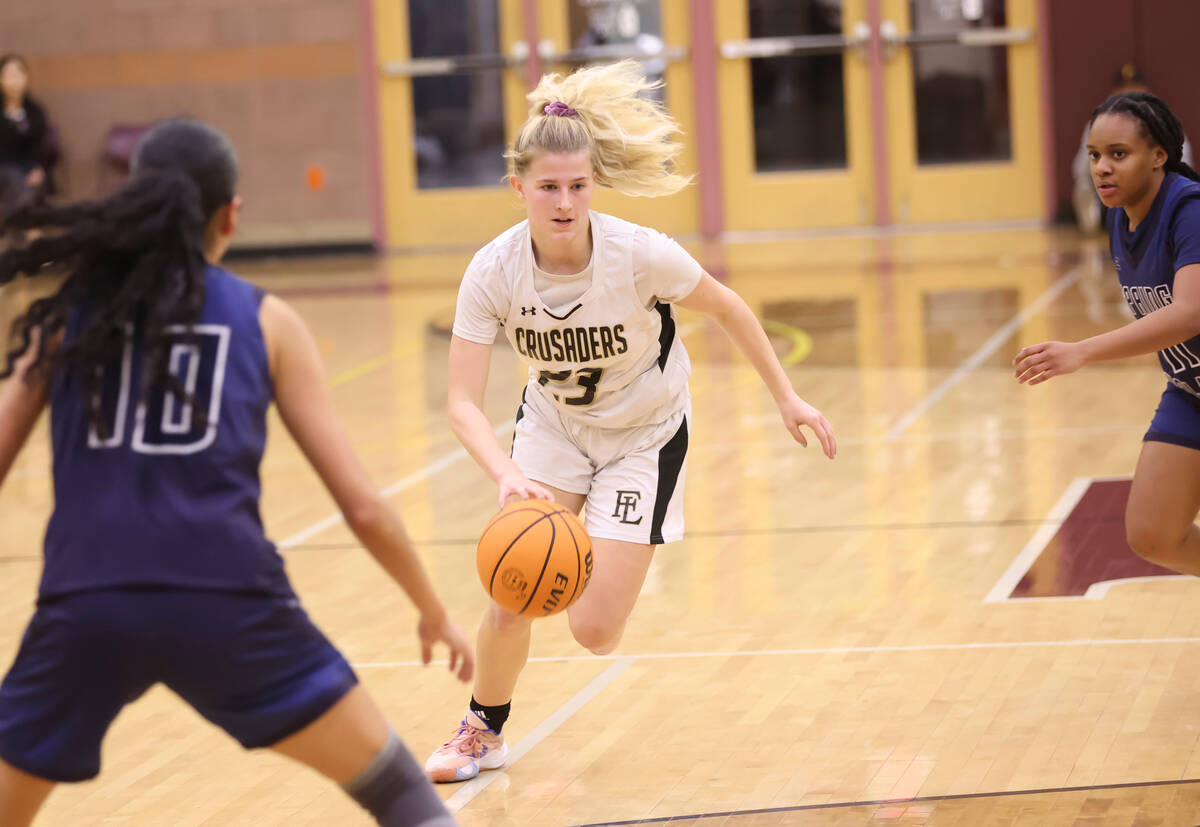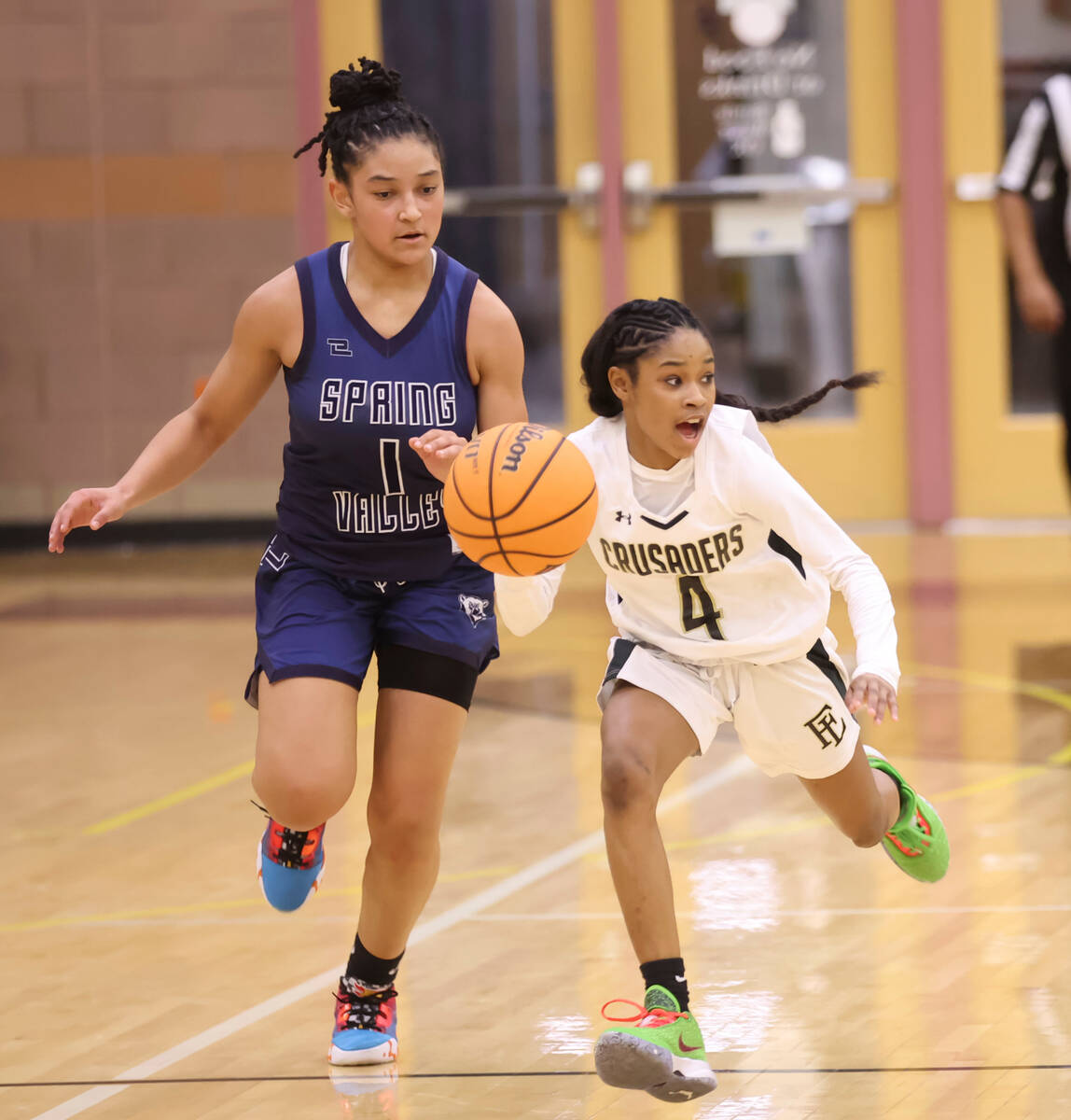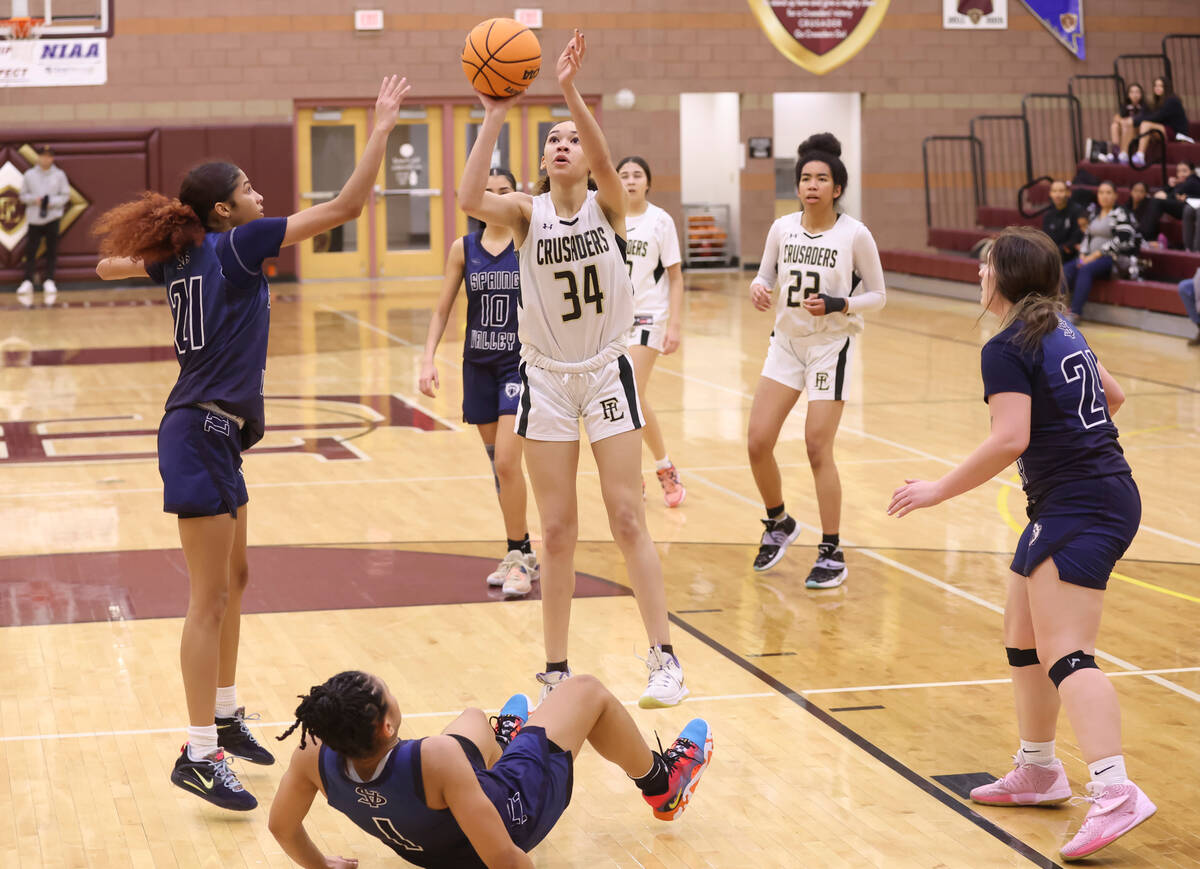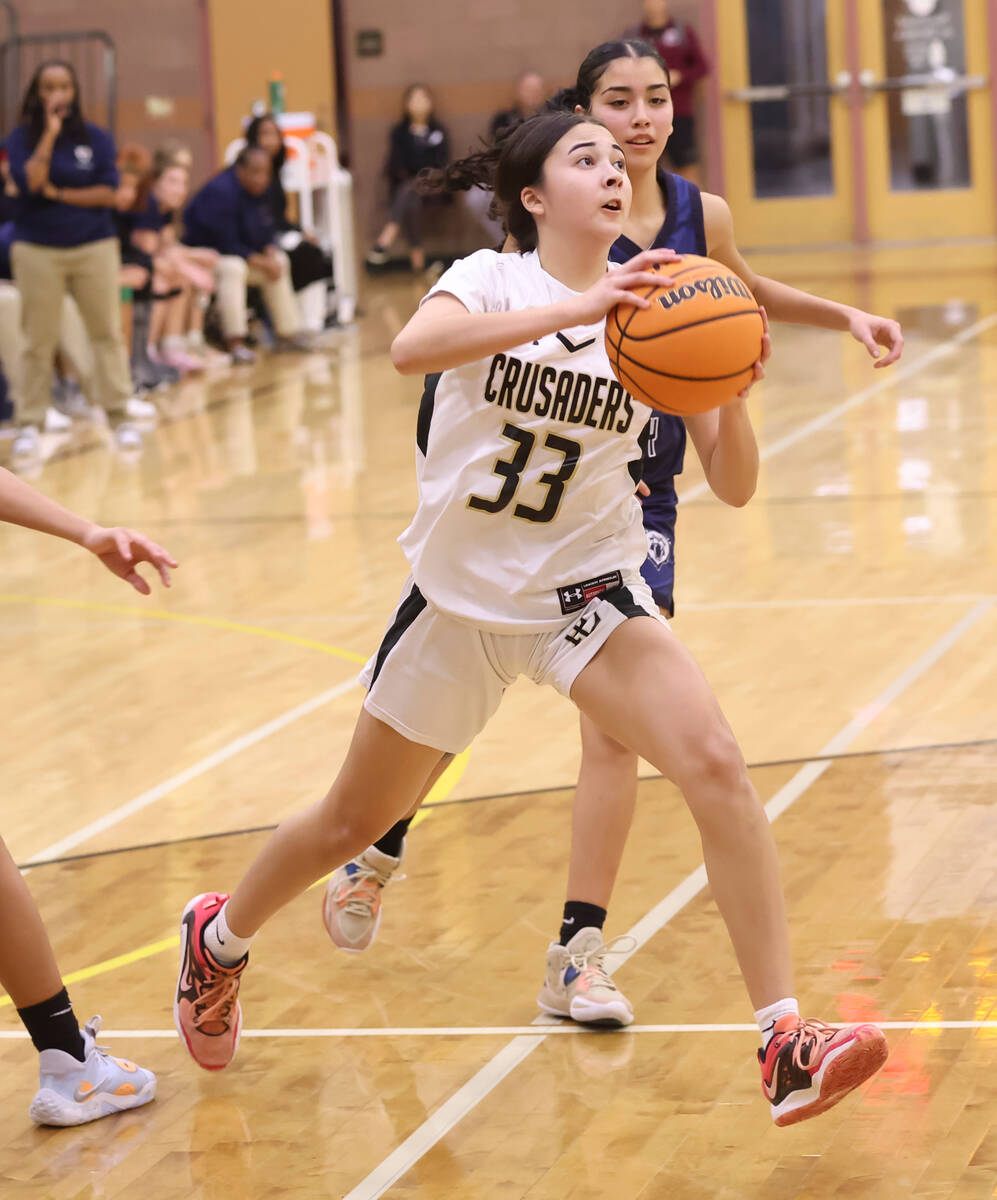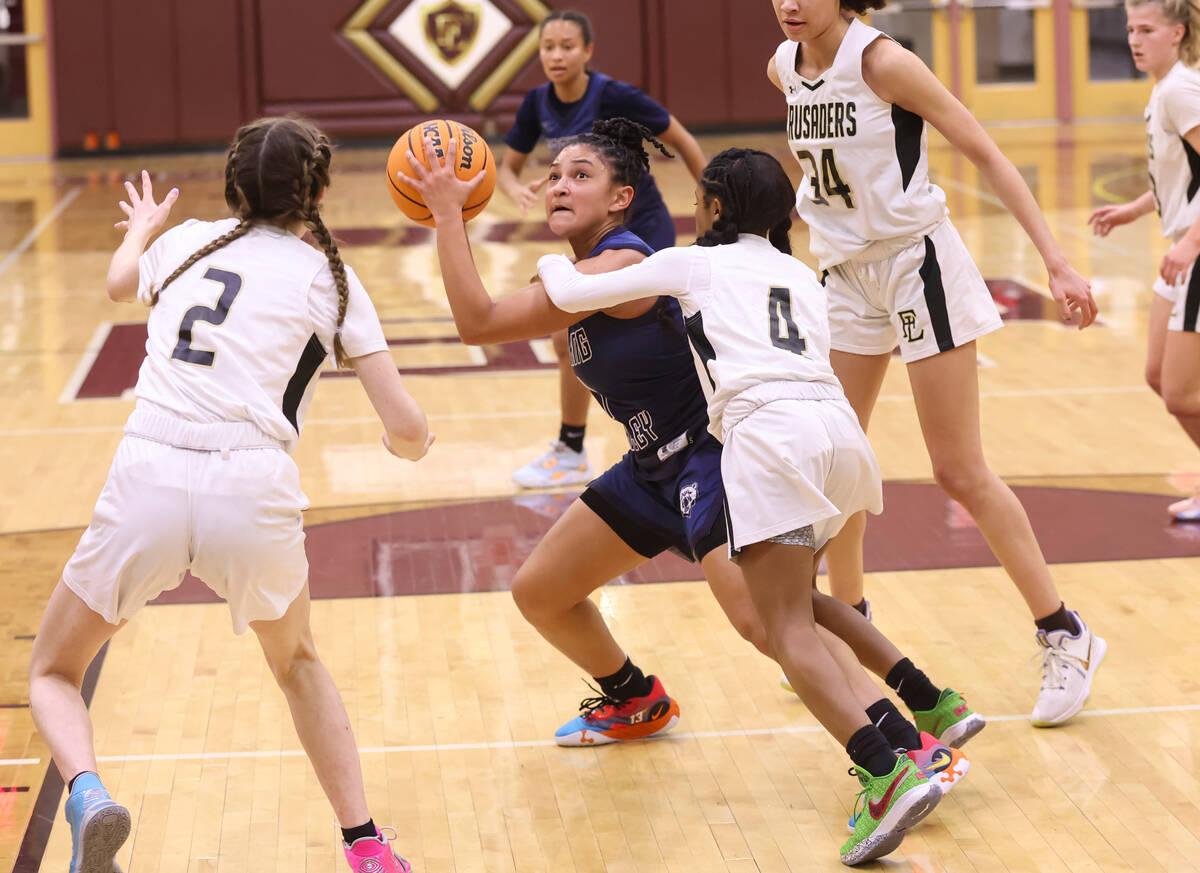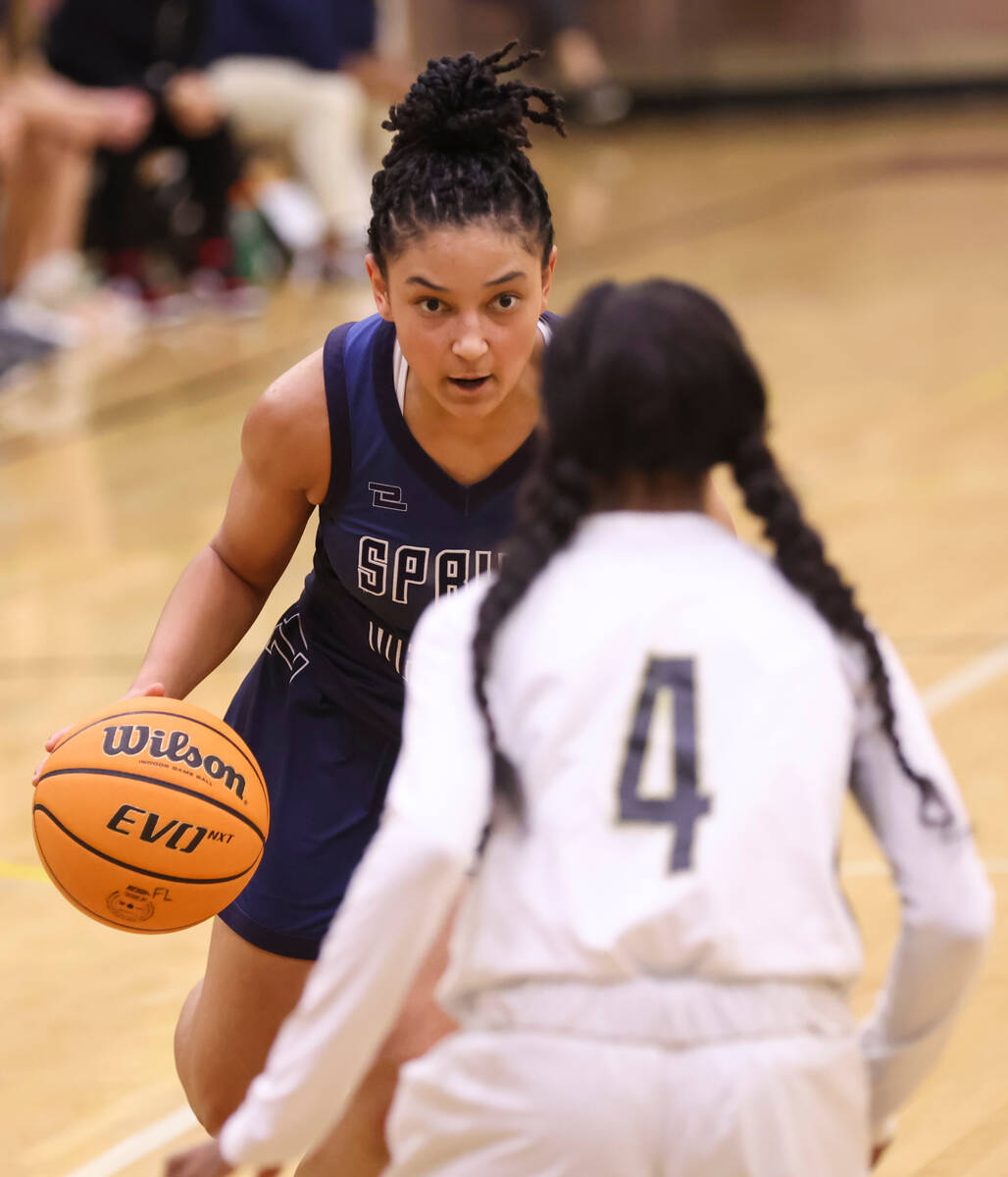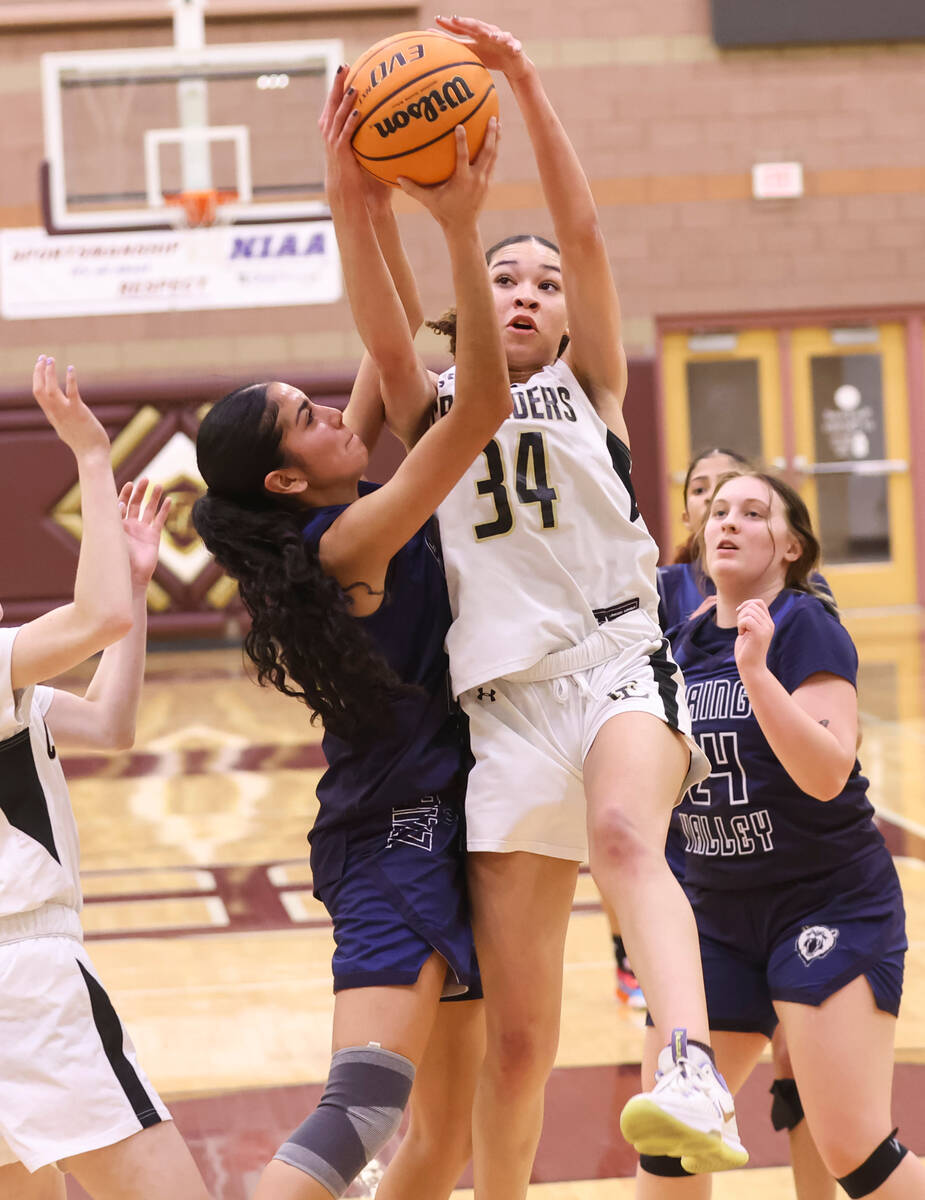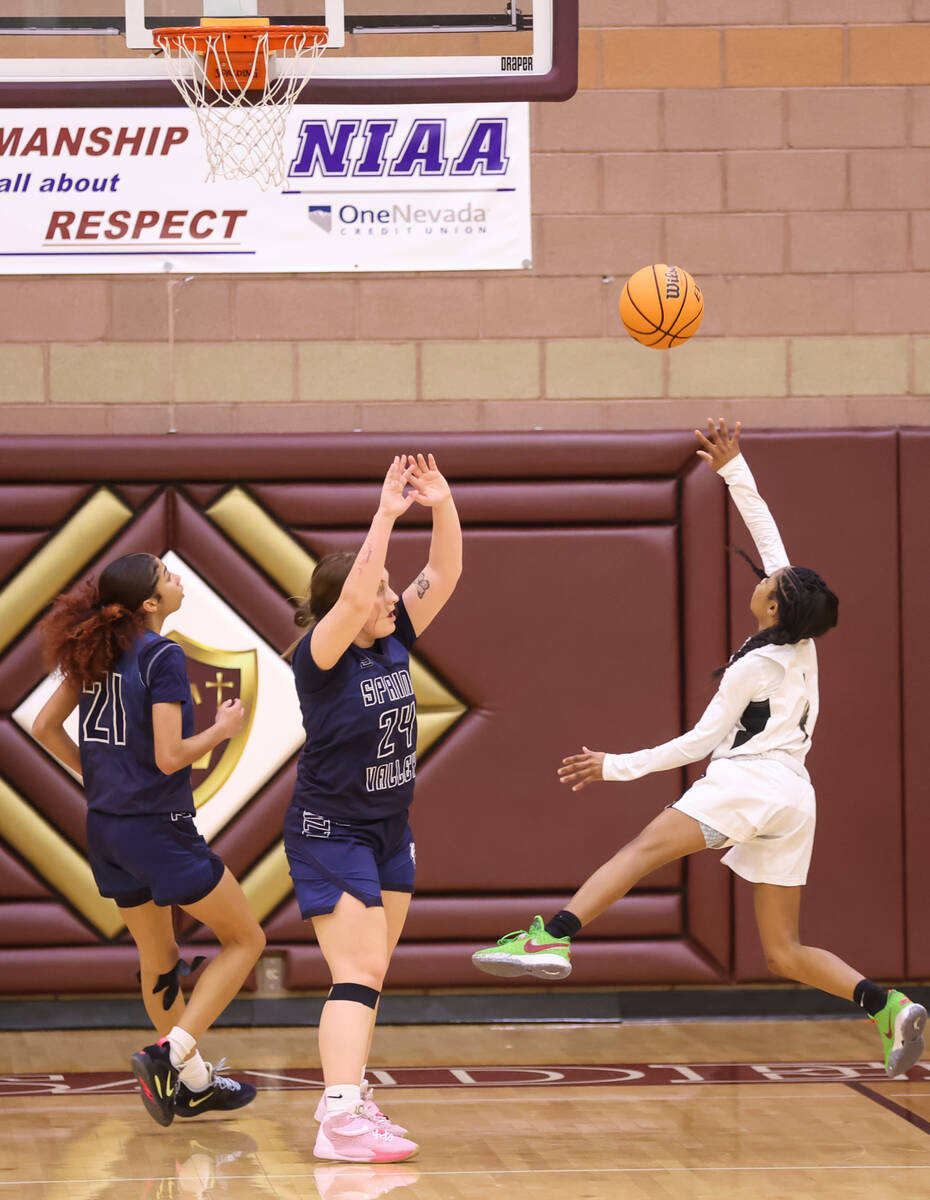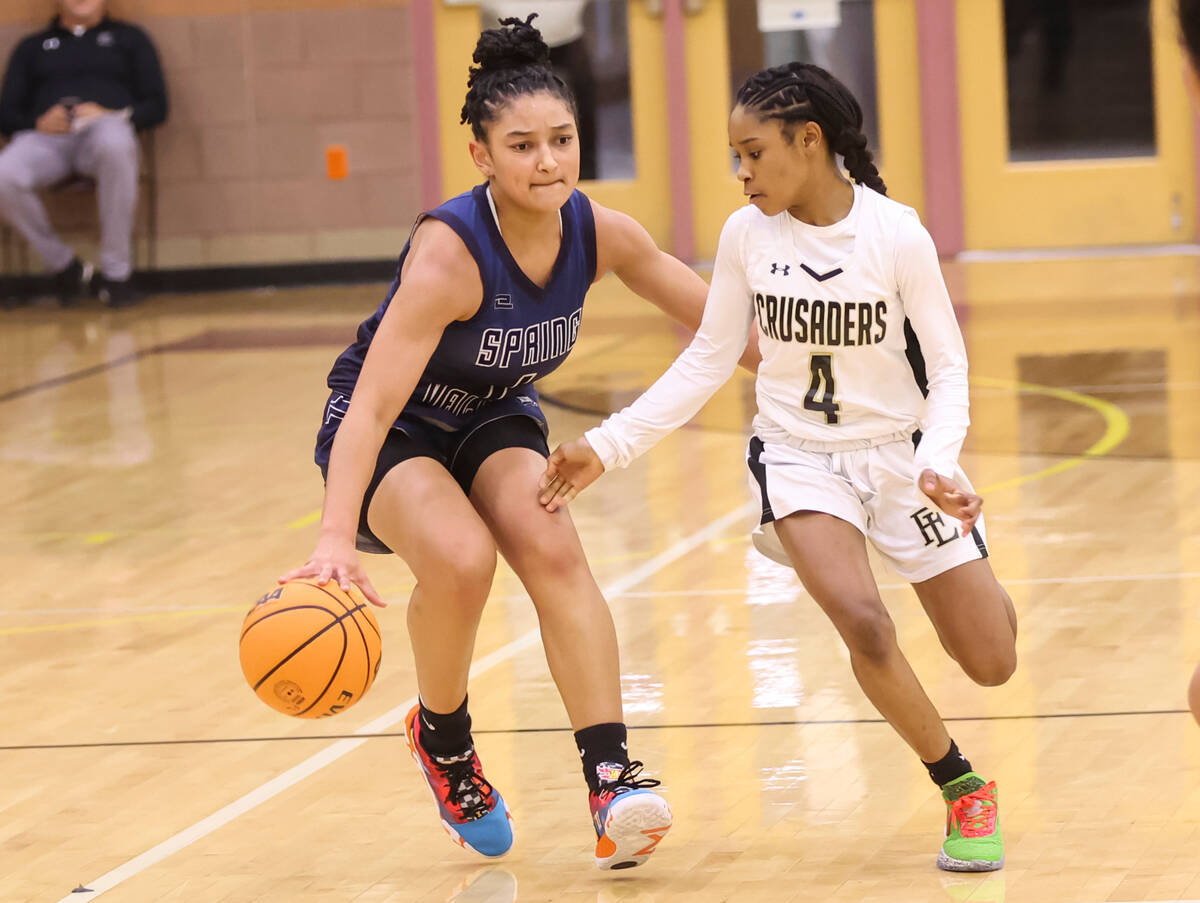 Faith Lutheran coach Jennifer Karner saw her team fall behind early in its Class 5A league opener as it tried to play at Spring Valley's fast pace.
By the end of the first quarter, the Crusaders trailed 20-10. Karner reminded her team to slow down to get back into its rhythm.
Her message got through, as the Crusaders chipped away at the early deficit and outlasted Spring Valley 60-51 on Wednesday at Faith Lutheran.
Junior Raina Forgue led the Crusaders (13-2) with 16 points. Sophomore Emma Herpin added 13 points, and freshman Tamiah Harrison added 11 off the bench.
"I love that they never quit, no matter what the scoreboard says," Karner said. "They're always finding a way to get better, and when they play as a team, it's very evident that we're tough to beat."
Forgue hit two free throws late in the first quarter that stopped a scoring drought of more than four minutes that had allowed Spring Valley to take a double-digit lead.
Forgue opened the second quarter with a layup that sparked a 12-2 run over four minutes that helped the Crusaders tie the game at 22 midway through the second quarter.
"(Forgue) did a nice job of making good decisions," Karner said. "When she was open for those layups, she took them hard. She's often an outside shooter, so it was good to see her find the way she needed to attack and read the defense."
Spring Valley's Gia McFadden helped keep the Grizzlies (9-5) ahead at halftime, 29-28, by scoring seven of her team-high 15 points in the second quarter.
The teams traded baskets and the lead throughout the third quarter, but the Crusaders began to pull away in the fourth quarter as they found success with their transition offense. They led by as many as 14 points late.
While Faith Lutheran converted on its chances attacking the basket, making seven layups in the fourth quarter, Karner said the key to finishing the game stemmed from the other end of the floor.
"It was our defense," Karner said. "When we sit down and play solid defense, we're there for each other, and good things happen for us."
Spring Valley's offense was limited in the second half as McFadden went to the bench late in the third quarter and most of the fourth with an apparent injury. The Grizzlies only made three field goals in the fourth quarter.
Karner said she liked how her team kept playing together to dig itself out of the early deficit. She said that will be essential as the Crusaders look to establish themselves as a contender in a challenging Class 5A.
"Every game in conference is important, and at the 5A level, every game is a battle," Karner said. "We were coming in with that mindset that no matter who you play in conference, it's going to be a battle, and it's going to be a dogfight every night."
Contact Alex Wright at awright@reviewjournal.com. Follow @AlexWright1028 on Twitter.