Faith Lutheran girls roll past Shadow Ridge — PHOTOS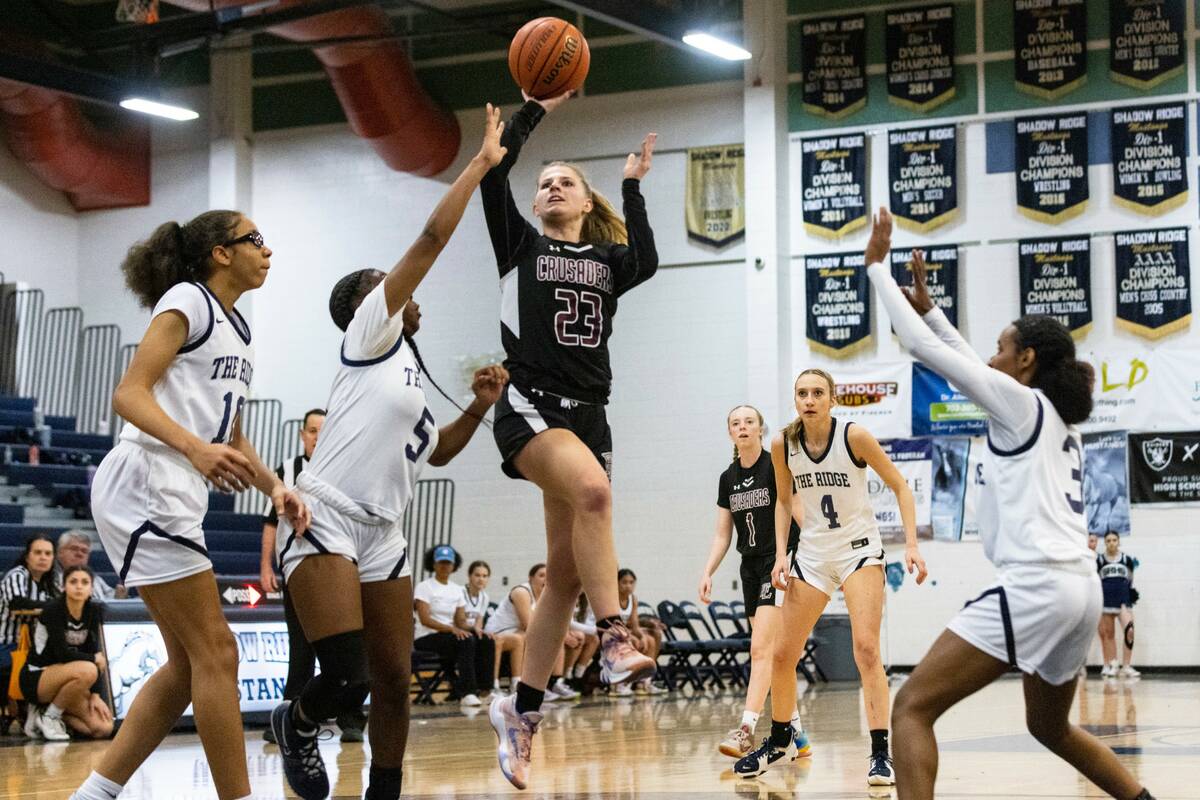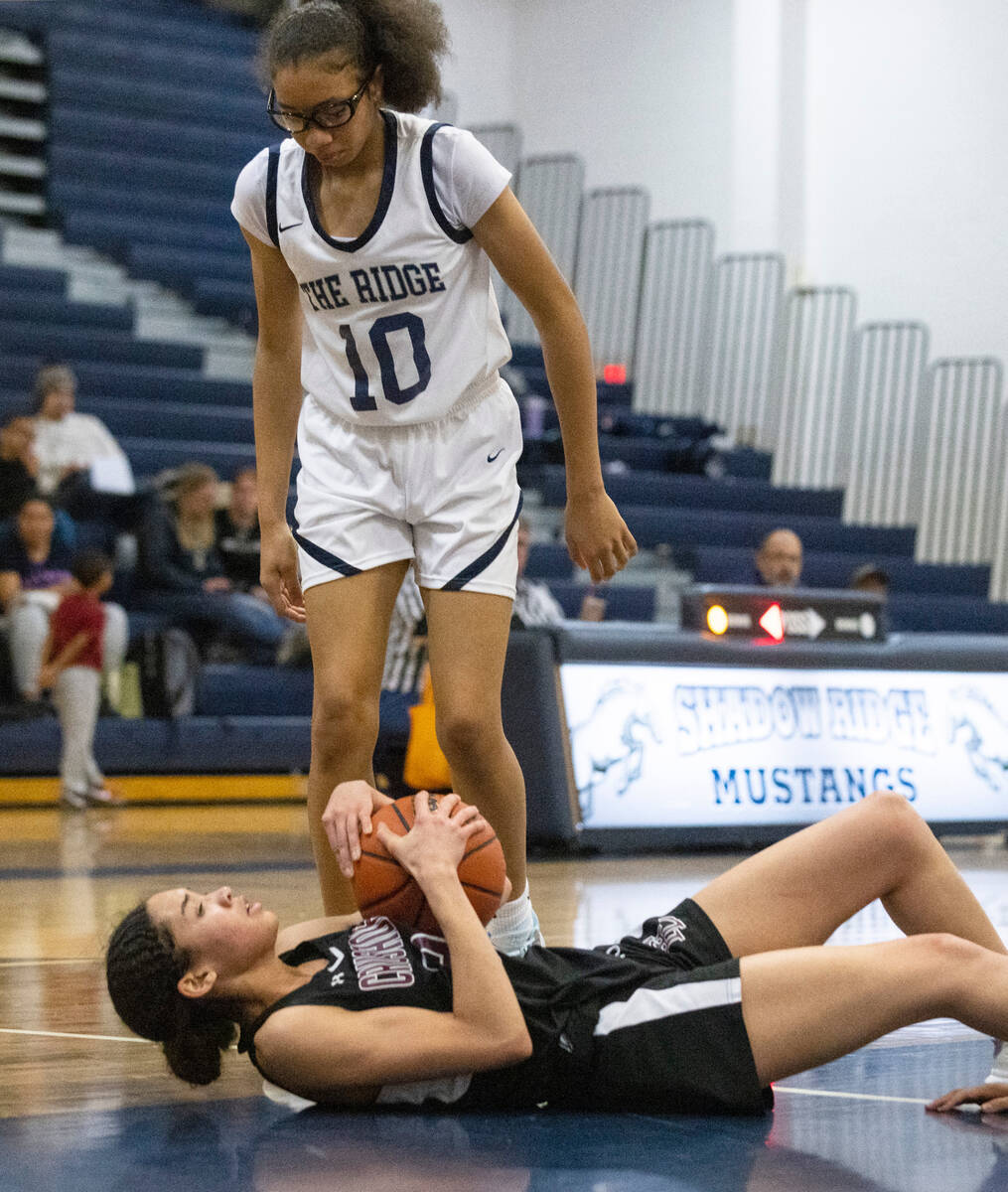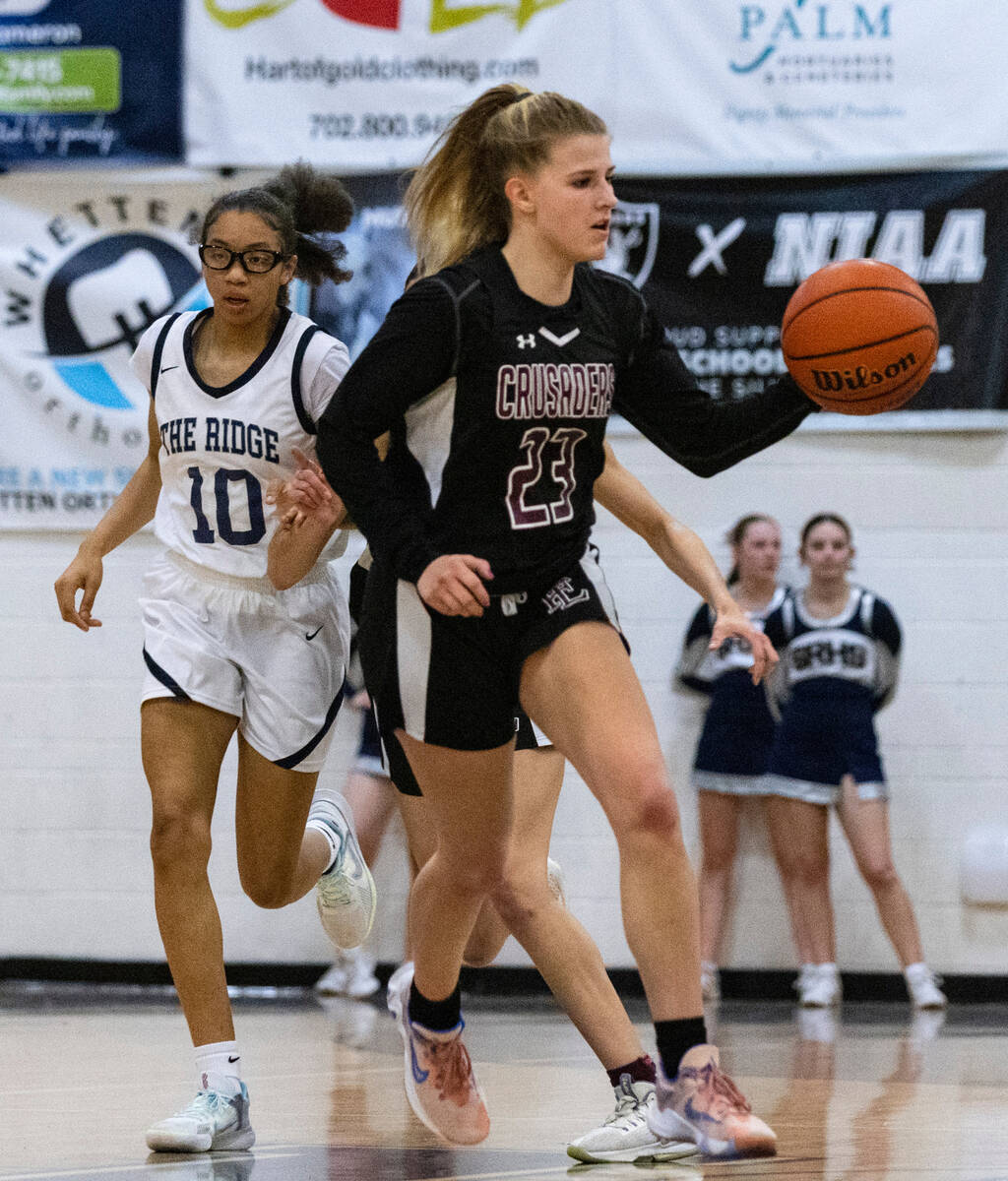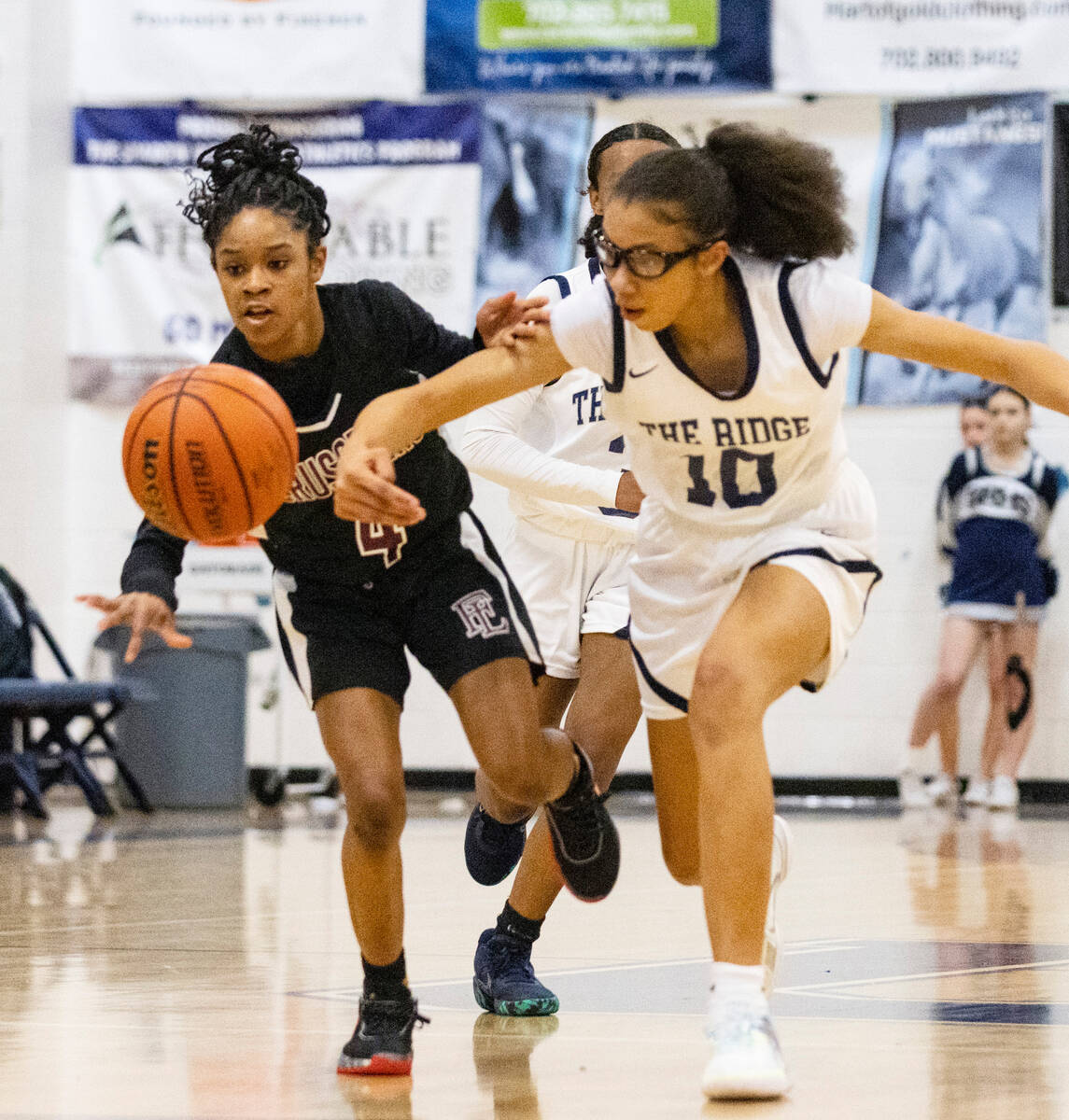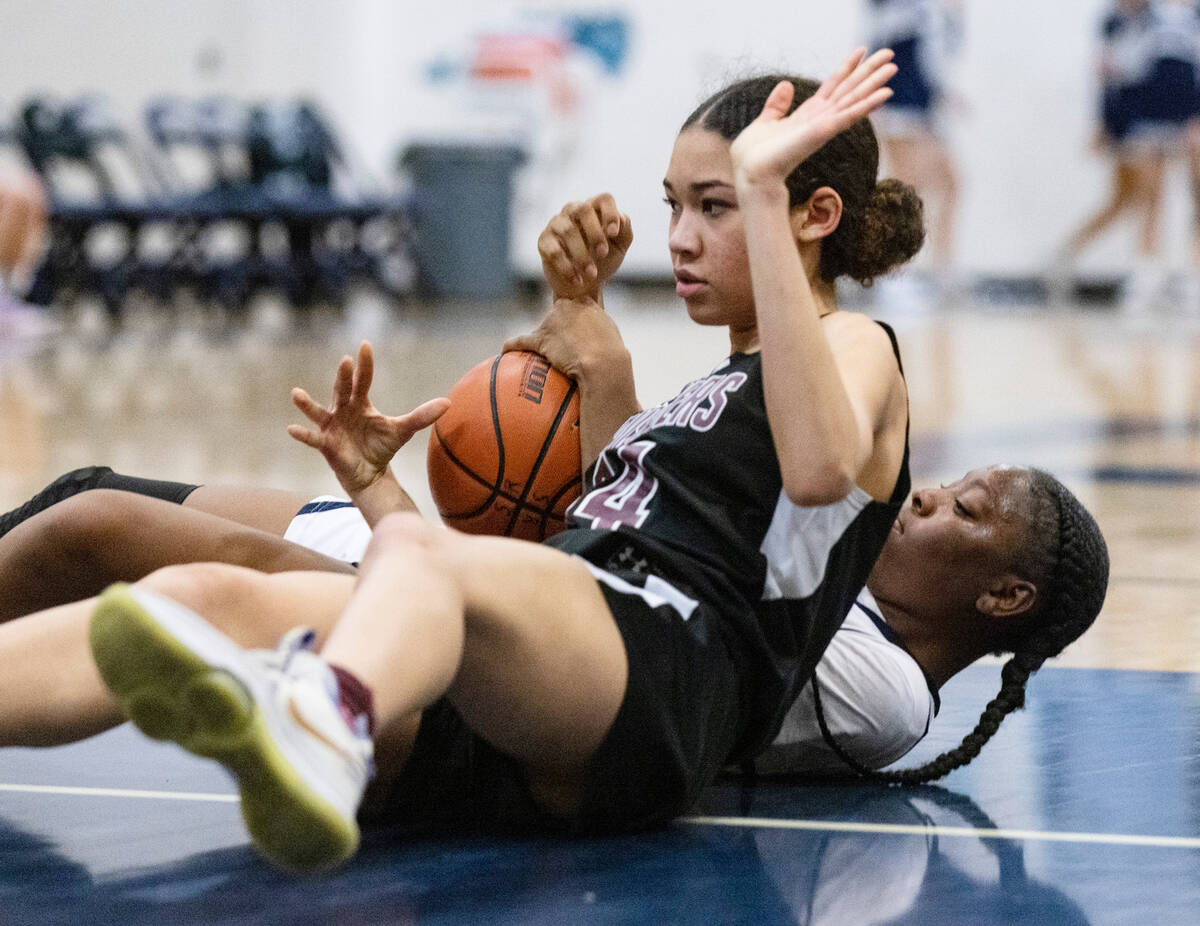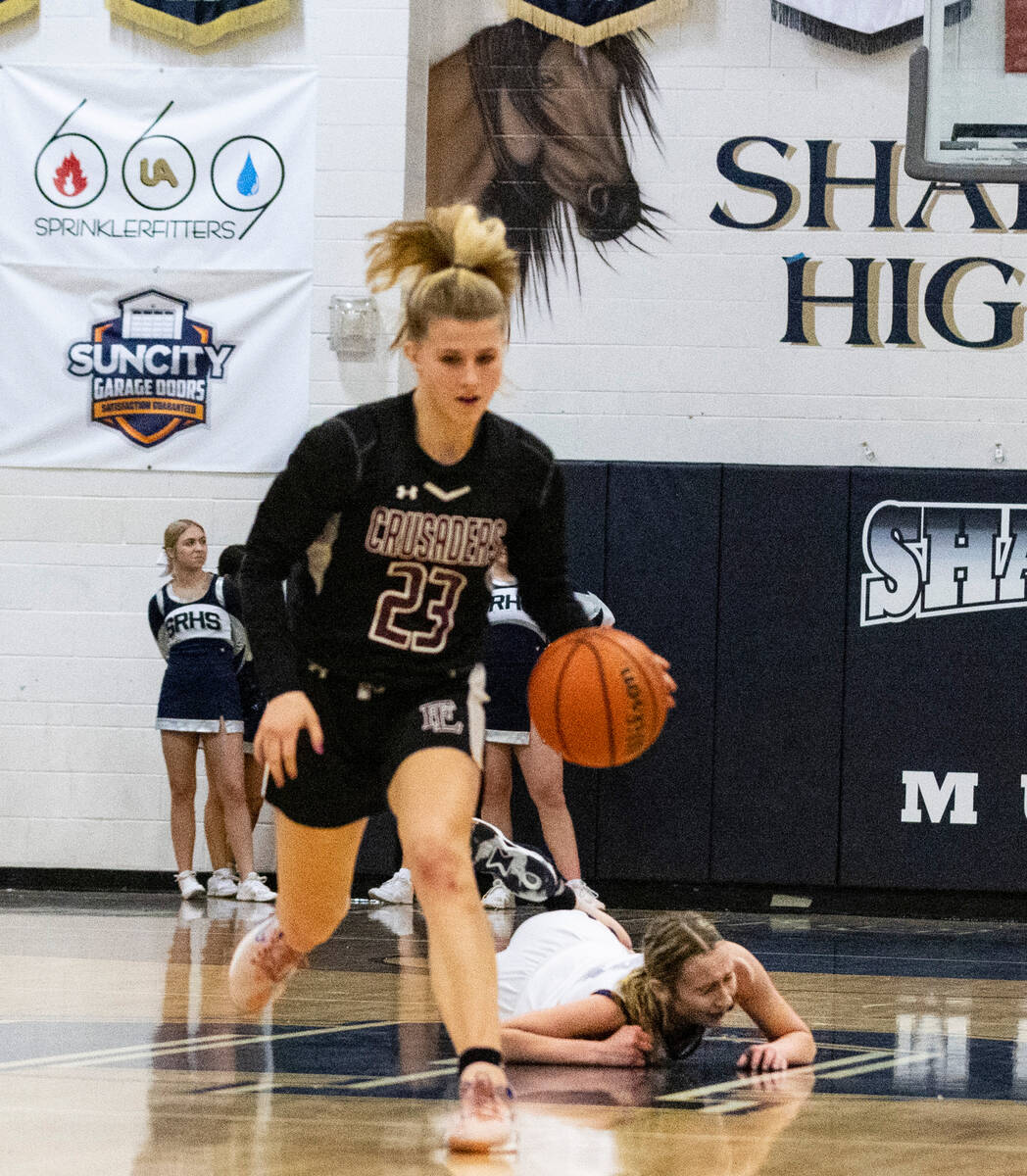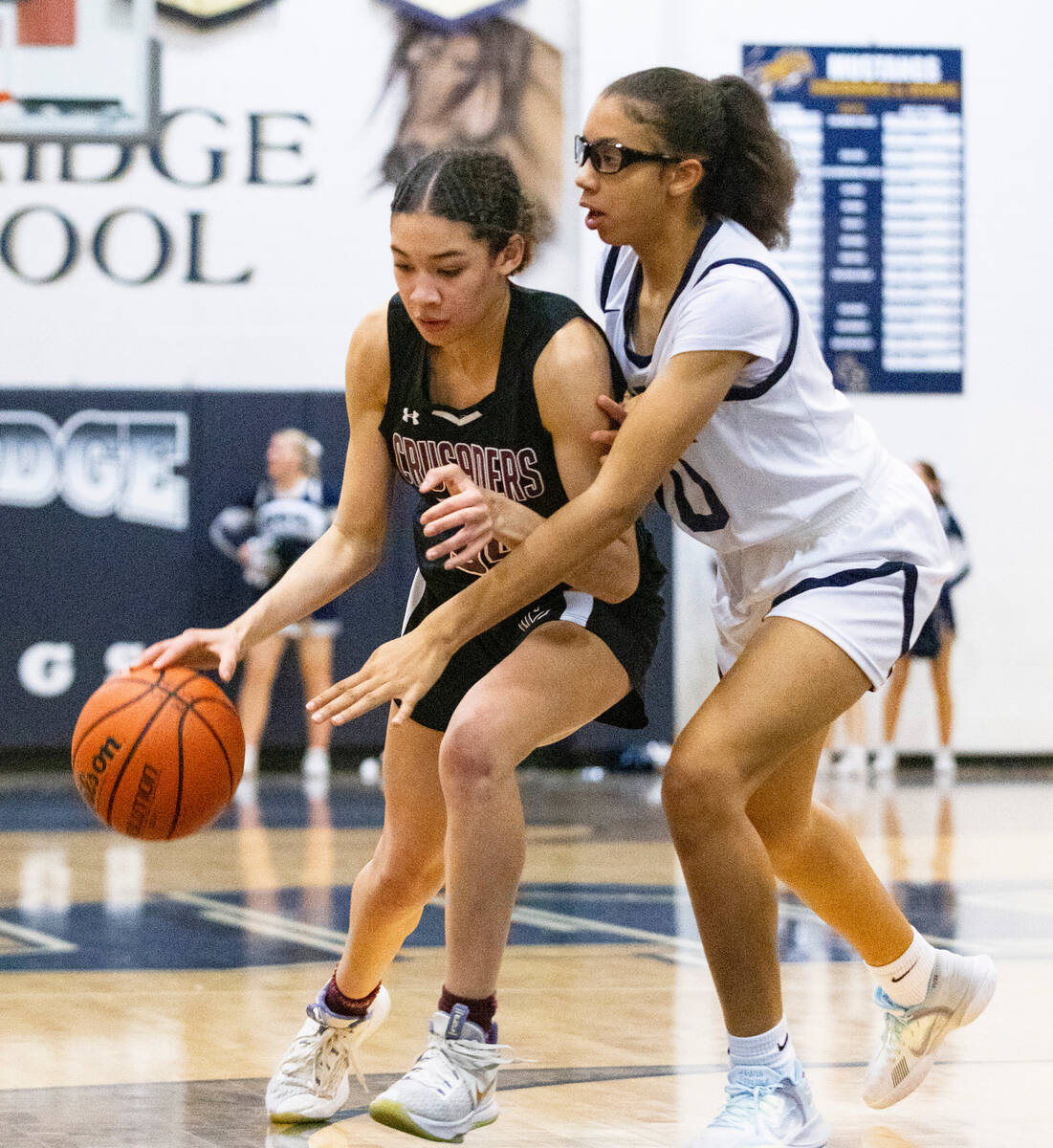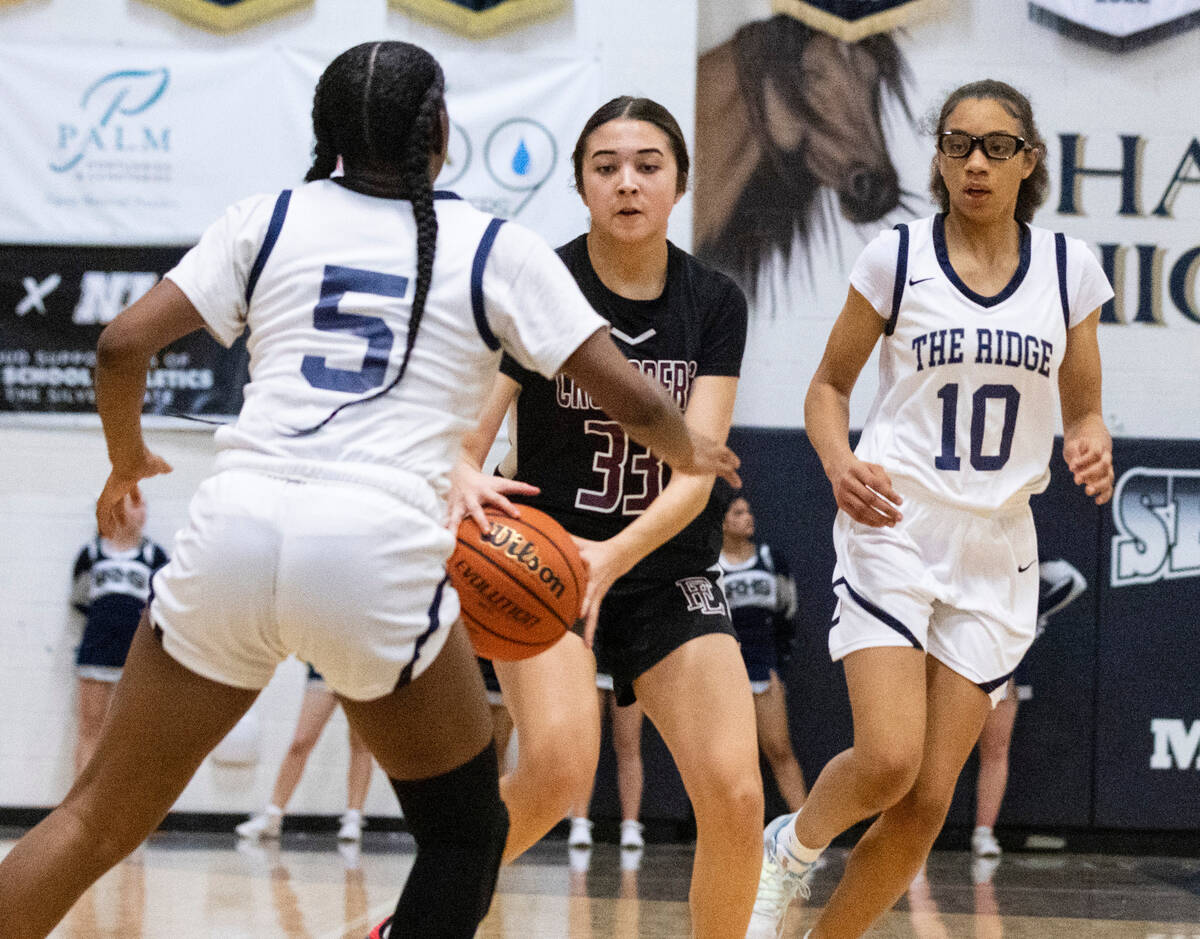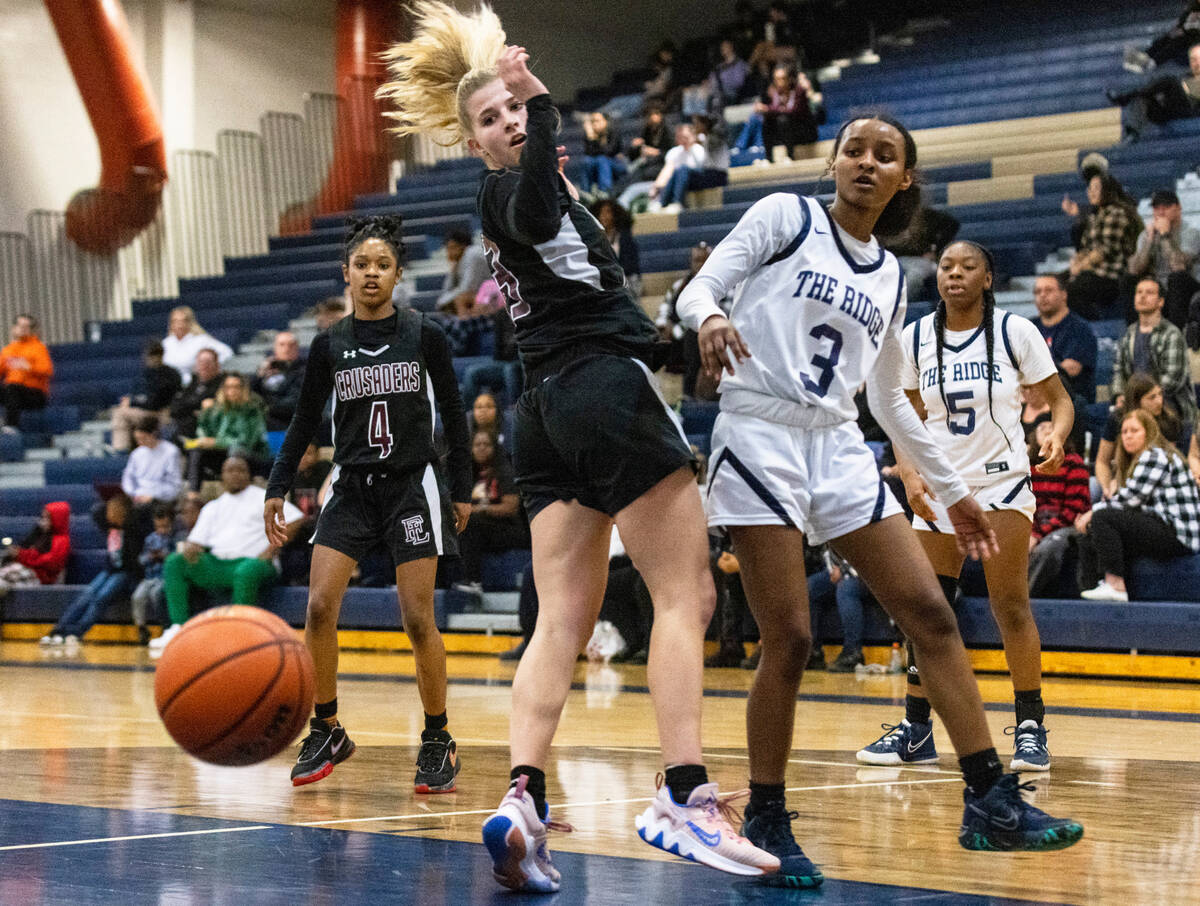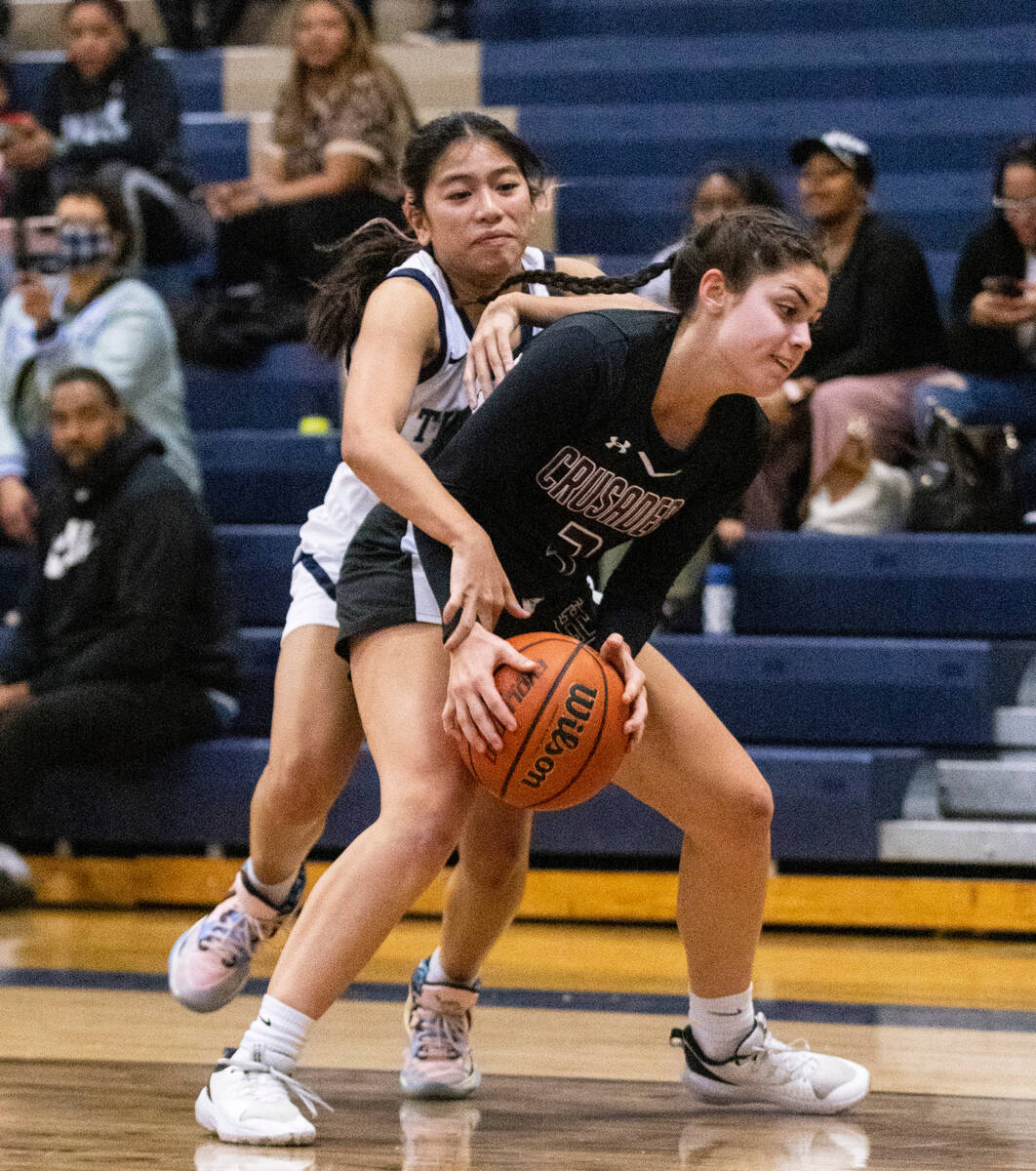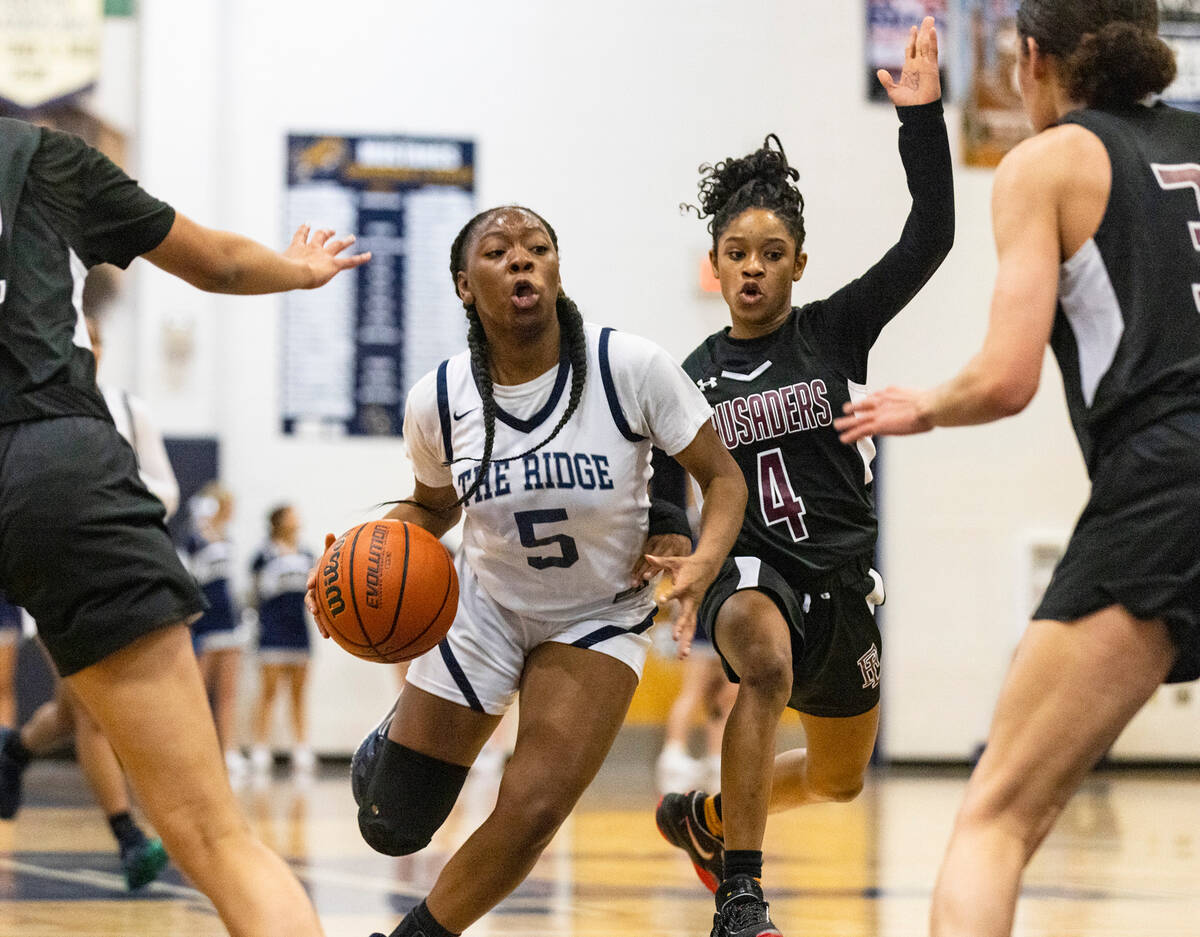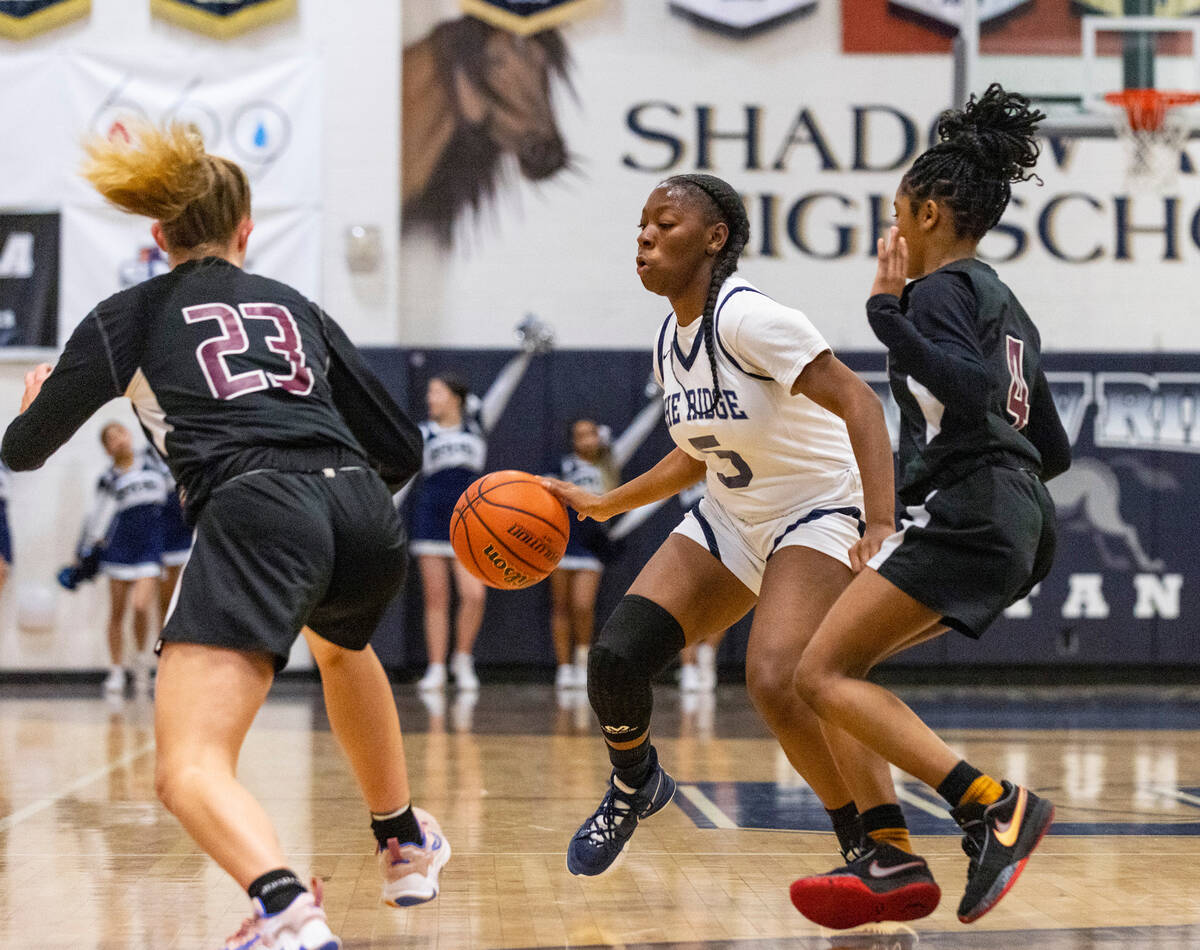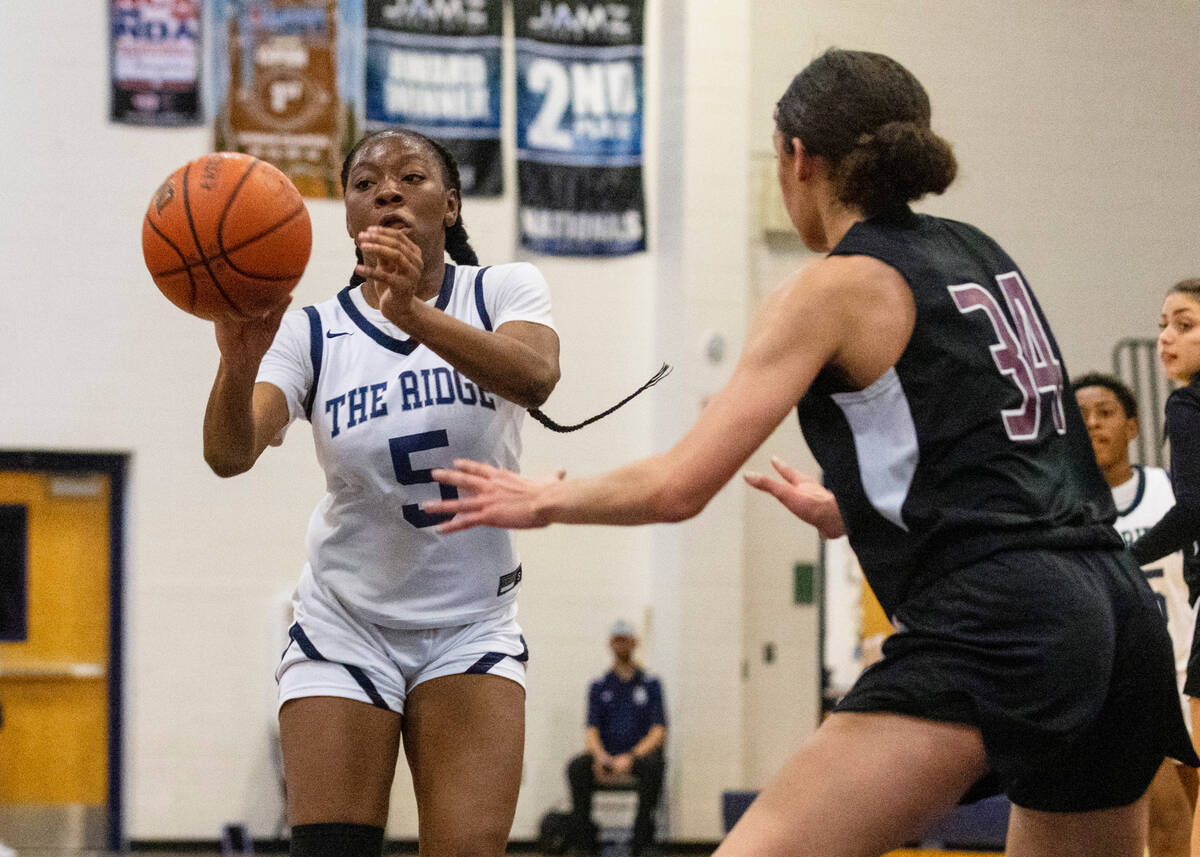 The Faith Lutheran girls basketball team has suffered its share of injuries down the stretch.
Entering Wednesday in a three-way tie for third place in the Class 5A Southern League standings, the Crusaders dressed only eight players for their road game against Shadow Ridge.
Those eight players were plenty for Faith Lutheran in its regular-season finale. Four players scored in double figures as the Crusaders cruised to an 80-48 win over the Mustangs.
Junior guard Raina Forgue led Faith Lutheran with 18 points, and sophomore wing Emma Herpin added 14. Senior forward Leah Mitchell scored 13, and junior guard Gabby Libonati added 12 off the bench.
With the win, the Crusaders (19-6, 8-3) locked themselves into the No. 4 seed and earned a first-round home game for the 5A Southern Region playoffs, which begin Monday.
"It's huge," Faith Lutheran coach Jennifer Karner said of getting a road win against another playoff team. "With securing the four seed, it's huge for our confidence going into the playoffs."
After Faith Lutheran jumped to an early 11-4 lead, Shadow Ridge (15-9, 6-5) responded with six quick points to cut the deficit to one. But the Crusaders' defense held the Mustangs scoreless in the final 2:45 and scored five points in the final 40 seconds to lead 18-10 entering the second quarter.
It was all Faith Lutheran the rest of the way.
The Crusaders' length gave them a significant advantage grabbing rebounds and loose balls, and forcing turnovers. And that advantage created plenty of scoring opportunities on the other end for their shooters.
"It all started on the defensive end," Karner said. "When we would all box out and create a wall to get the ball, and stop Shadow Ridge from getting more opportunities, then we were able to push the ball and find the open man."
When Shadow Ridge cut the deficit to 12 early in the fourth quarter, Faith Lutheran responded with a 10-0 run with three 3-pointers. Five of Faith Lutheran's 11 3-pointers came in the fourth quarter.
"This is a very talented team when it comes to shooting," Karner said. "It's very important for us to find a way to hit shots, and tonight it happened to be 3s."
Mitchell gave the Crusaders the advantage inside, winning most of her battles for rebounds. Freshman guard Tamiah Harrison, who was in the starting lineup due to injuries, and Libonati gave the short-handed Crusaders the spark Karner was looking for.
"Gabby had a great game tonight," Karner said. "She played within herself very well and stepped up with a couple of her teammates on the bench. And Tamiah always plays great defense and finds a way to give us a spark of energy. She did a great job."
Senior guard Kelly Megown led Shadow Ridge with 20 points.
Contact Alex Wright at awright@reviewjournal.com. Follow @AlexWright1028 on Twitter.