GIRLS BASKETBALL: Green Valley rallies in fourth quarter to top Las Vegas
November 29, 2016 - 9:59 pm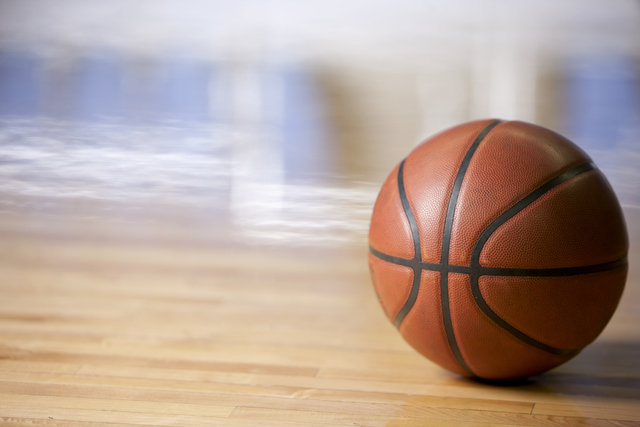 Temerity Bauer scored 15 points, and Green Valley's girls basketball team rallied in the fourth quarter for a 61-57 victory over host Las Vegas High on Tuesday.
Samara Miller had 10 points, and teammate Shelby Clark added eight points for Green Valley, which outscored the Wildcats 21-14 in the final eight mintues to erase a 43-40 deficit.
Quii Harmon made two free throws with a second remaining in the game for the Gators.
Raymani Bordenave had 15 points to lead Las Vegas. Jasmine Perez scored 14, and Armonnie Byrd added 11 points for the Wildcats.
Faith Lutheran 51, Sierra Vista 40 — At Sierra Vista, Casey Proctor had 13 points and 10 rebounds, and Kayla Proctor added 10 points and seven rebounds as the Crusaders downed the Mountain Lions.
Maddy Larson added nine points for Faith Lutheran, which outscored Sierra Vista 23-9 in the third quarter after leading by two at halftime.
Iymoni Burrell scored 20 points for Sierra Vista.
Valley 50, Boulder City 34 — At Boulder City, Sondra Scroggins scored 13 points, and Jeuzel Pollins tallied 12 points as the Vikings rallied past the Eagles.
Valley outscored Boulder City 31-11 in the second half after trailing 23-19 at halftime.
Madison Manns led Boulder City with 10 points.
Virgin Valley 46, Rancho 37 — At Mesquite, Briana Todd scored 18 points to lead the Bulldogs past the Rams.
Nathalie Lagamayo chipped in with eight points, and Emma Barnum scored six for Virgin Valley, which led 28-18 after three quarters.
Lea Williams scored 17 points, and Kyndal Ricks added 16 points for Rancho.
Foothill 56, Palo Verde 45 — At Palo Verde, Trinity Betoney scored 15 points, and Kylie Vint added 14 points as the Falcons topped the Panthers.
Rae Burrell supplied 10 points for Foothill, which led 34-17 at halftime.
Ariana Davis scored a game-high 24 points for Palo Verde.
Moapa Valley 43, Pahrump Valley 28 — At Pahrump, Kinlee Marshall scored 15 points to help lead the Pirates defeat the Trojans.
Matilda Thompson had 12 points, and Lainey Cornwall added eight points for Moapa Valley, which used an 18-2 third-quarter run to take control.
Isabelle Meza scored 12 points to lead Pahrump.
Silverado 52, Chaparral 26 — At Silverado, Kimberlyn Tanner and Jasmine Waugh each scored 13 points as the Skyhawks defeated the Cowboys.
Breline Aquino added eight points for Silverado, which used an 18-5 run in the second quarter to take a 29-13 halftime lead.
Tianna Harrison led Chaparral with 11 points.
Western 56, Basic 40 — At Western, Ja'Moni Brown had a game-high 20 points, and Adrianna Jones scored 17 as the Warriors downed the Wolves.
Rai'na Davis added nine points for Western, which led 32-13 at halftime.
Gail Robinson led Basic with 11 points.
Coronado 55, Durango 34 — At Coronado, Payton Caci had 14 points, eight rebounds, five steals and two assists to lead the Cougars by the Trailblazers.
Haley Tyrell added 13 points, five rebounds, four steals and four assists for Coronado, which led 39-30 after three quarters.
Dar'Juanah Harris had 12 points, and Analiyah Matthews scored 10 for Durango.
Shadow Ridge 55, Mojave 48 — At Shadow Ridge, Alexa Martins had 18 points and two blocks, and Summer Plunkett added 12 points and five steals to help the Mustangs hold off the Rattlers.
Caitlyn Covington had 11 points and three steals for Shadow Ridge.
Charleea Armstrong had 16 points, and Kiara Lemon scored 12 to lead Mojave.
Legacy 67, Cheyenne 35 — At Cheyenne, the Longhorns routed the Desert Shields.
Kiara Haley had a team-high 15 points for Cheyenne, which trailed 39-17 at halftime.
Beaver Dam 61, Innovations International 38 — At Innovations, Jailene Hernandez scored 30 points as the Diamondbacks routed the Ambassadors.
Kynnedie Ellingford had eight points and eight assists, and Brittny Wilson supplied six points and nine rebounds for Beaver Dam, which jumped out to a 23-0 first-quarter lead.
Diedreanra Savage had 12 points, and Aryadna Orozco scored 10 for Innovations International.
Box scores:
Faith Lutheran 51, Sierra Vista 40
Moapa Valley 43, Pahrump Valley 28
Beaver Dam 61, Innovations International 38