GIRLS BASKETBALL: Temerity Bauer guides Green Valley to win over Tech
December 13, 2016 - 11:25 pm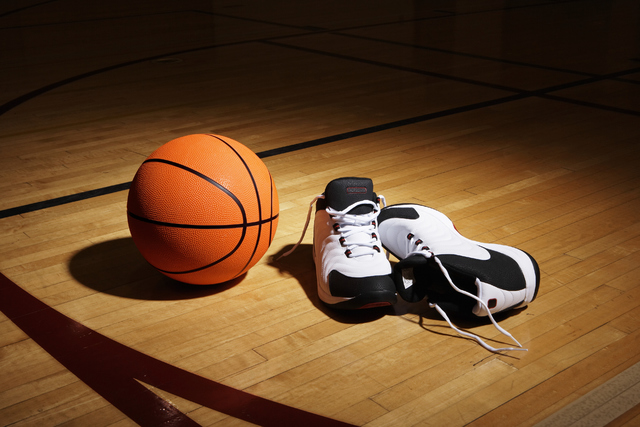 Temerity Bauer scored 16 points on Tuesday as Green Valley's girls basketball team earned a 68-41 home win over Tech.
Jamaica Lewis supplied 15 points, five steals and three assists for the Gators, who led 40-23 at the half.
Tayler Muwwakkil had 22 points, and teammate Victoria Keane scored 11 to lead the Roadrunners.
Desert Oasis 64, Sierra Vista 26 — At Desert Oasis, Ashlynn Sharp had 14 points, six rebounds and six steals to help the Diamondbacks rout the Mountain Lions.
Mikala Kirby added 14 points, and Brianna Clark scored 13 for Desert Oasis, which led 20-3 after one quarter.
Kayla Smith scored seven points for Sierra Vista.
Liberty 71, Valley 24 — At Liberty, Dre'una Edwards had 15 points, 11 rebounds, eight steals and five assists to power the Patriots past the Vikings.
Kaily Kaimikaua scored 16 points, and teammate Celine Quintino had 12 points and eight assists for Liberty. Amanda Pemberton scored 10 points for the Patriots.
Sondra Scroggins led Valley with 13 points.
Rancho 51, Western 20 — At Rancho, Lea Williams scored 14 points as the Rams easily topped the Warriors.
Kyndal Ricks had 10 points, five assists and six steals for Rancho, and Sam Pochop grabbed 14 rebounds for the Rams, who jumped to a 27-11 halftime lead.
Americus Normand led Western with eight points.
Spring Valley 56, Bonanza 9 — At Spring Valley, Kayla Harris supplied 10 points, seven rebounds, seven steals and six assists as the Grizzlies rolled to an easy win over the Bengals.
Lynnae Wilds scored 12 points for Spring Valley, which got eight points apiece from Essence Booker and Alyssa Scott.
The Grizzlies led 40-7 at the half and 51-9 after three quarters.
Carla LaRosa had four points to pace Bonanza.
Foothill 59, Chaparral 11 — At Chaparral, Trinity Betoney had a game-high 17 points, and the Falcons overwhelmed the Cowboys.
Kylie Vint added 11 points for Foothill, which had nine players score.
Foothill outscored the Cowboys 29-2 in the second quarter.
Virgin Valley 59, Sunrise Mountain 18 — At Sunrise Mountain, Abbie Barnum scored 12 points to help the Bulldogs to a win over the Miners.
Briana Todd had 11 points, and Calee Clem scored nine for Virgin Valley, which held Sunrise Mountain to four second-half points.
Emani White scored 13 points to lead the Miners.
Moapa Valley 44, Eldorado 22 — At Overton, Kaityn Anderson and Matilda Thompson each scored nine points as the Pirates downed the Sundevils.
Ka'Vianna Kitch paced Eldorado with nine points.
The Meadows 50, Adelson School 21 — At The Meadows, Rachel Seigel had 24 points and 10 rebounds as the Mustangs rolled over the Lions.
Marcella Peek had a triple-double with 11 points, 18 rebounds and 10 blocked shots for The Meadows, and teammate Talia Steinwald had nine points, 16 rebounds and eight assists.
Nicole Mulligan led Adelson School with seven points.
Needles 61, Lake Mead 27 — At Lake Mead, Breanna Chavez led four players in double-figures with 16 points, and the Mustangs easily defeated the Eagles.
Preslee Murch had 13 points, and teammates Jayne Antone and Paige Murch each scored 12 for Needles.
The Mustangs led 31-3 after the first quarter.
Shelbi Shaw led Lake Mead with 16 points.
Box scores:
Desert Oasis 64, Sierra Vista 26
The Meadows 50, Adelson School 21
Virgin Valley 59, Sunrise Mountain 18