Holiday Classic: Palo Verde finds itself on short end
December 27, 2018 - 9:49 pm
Updated December 28, 2018 - 5:48 pm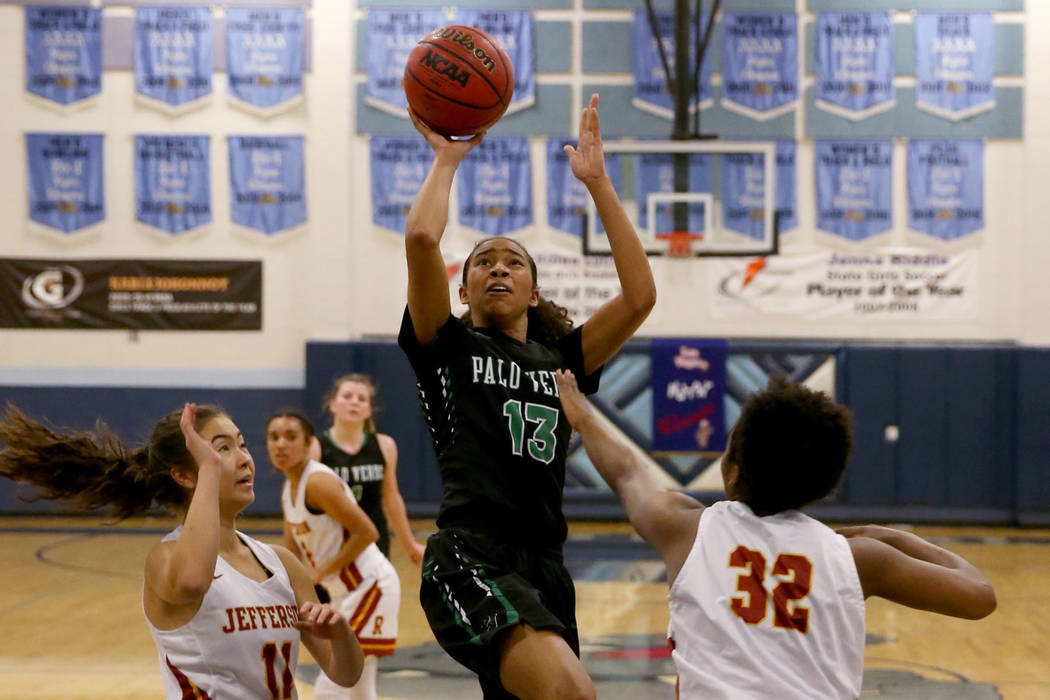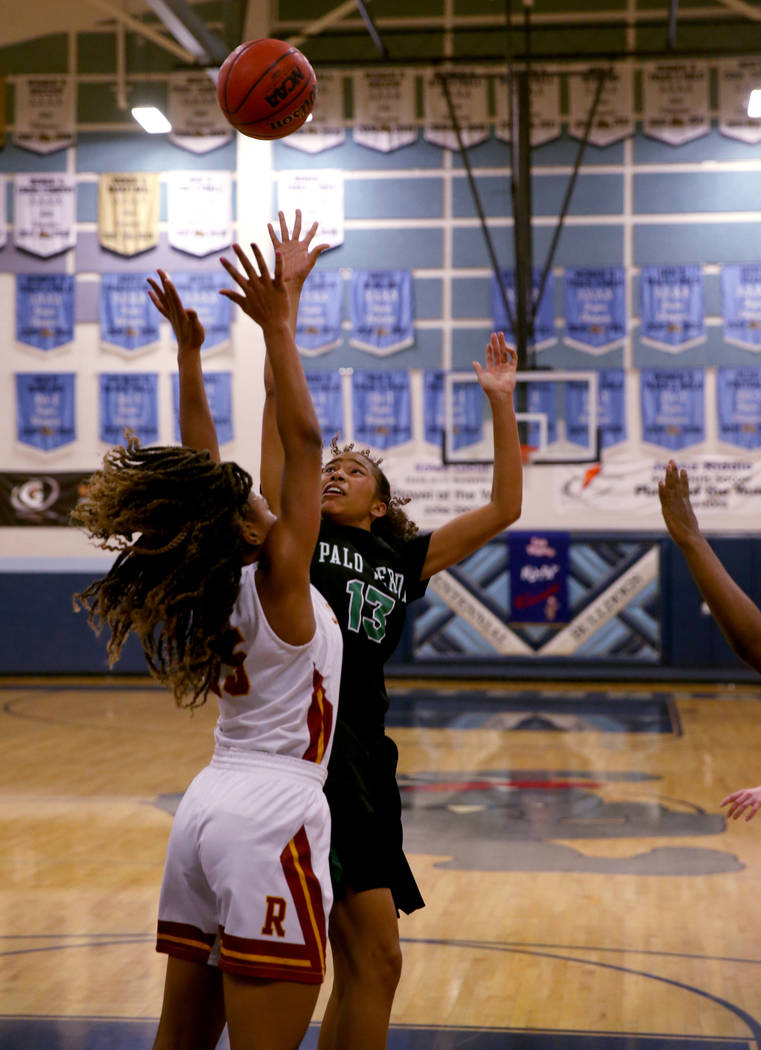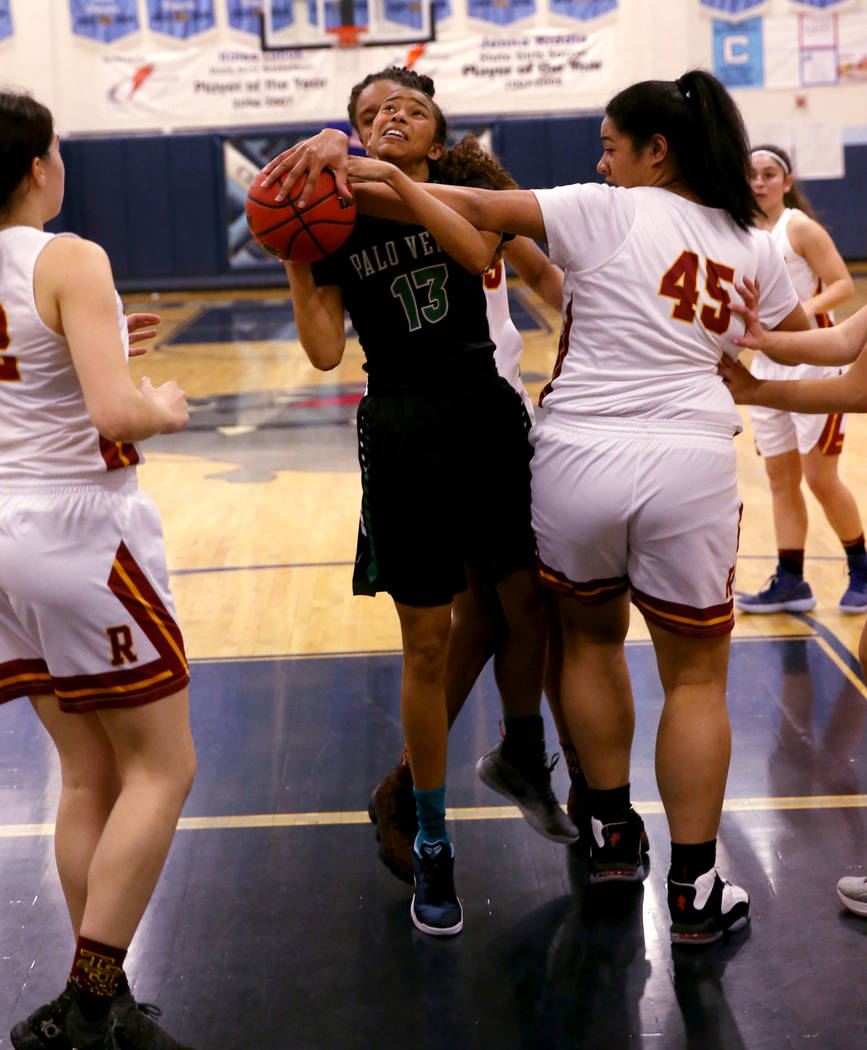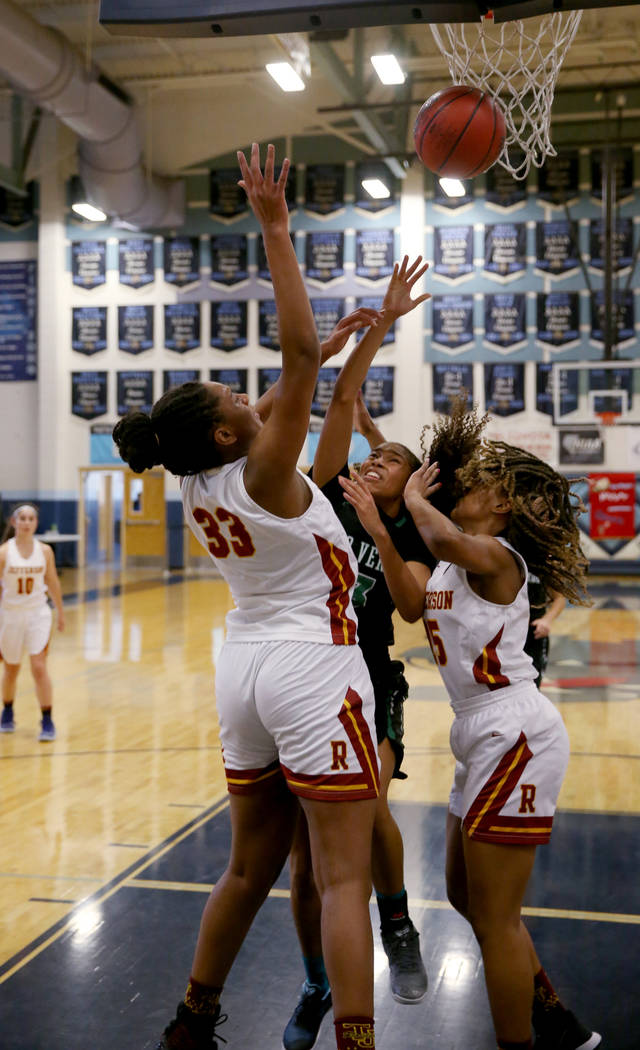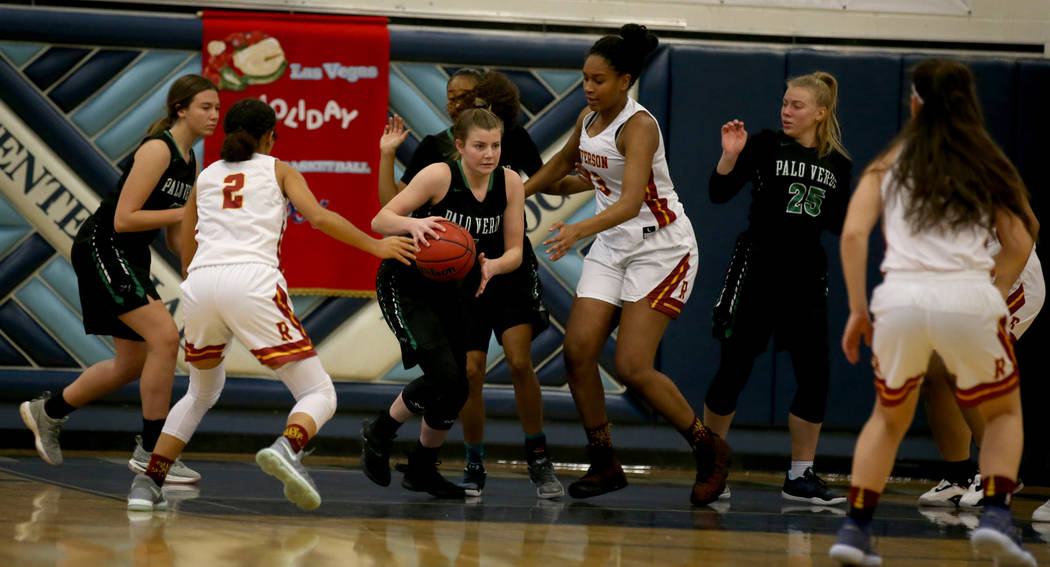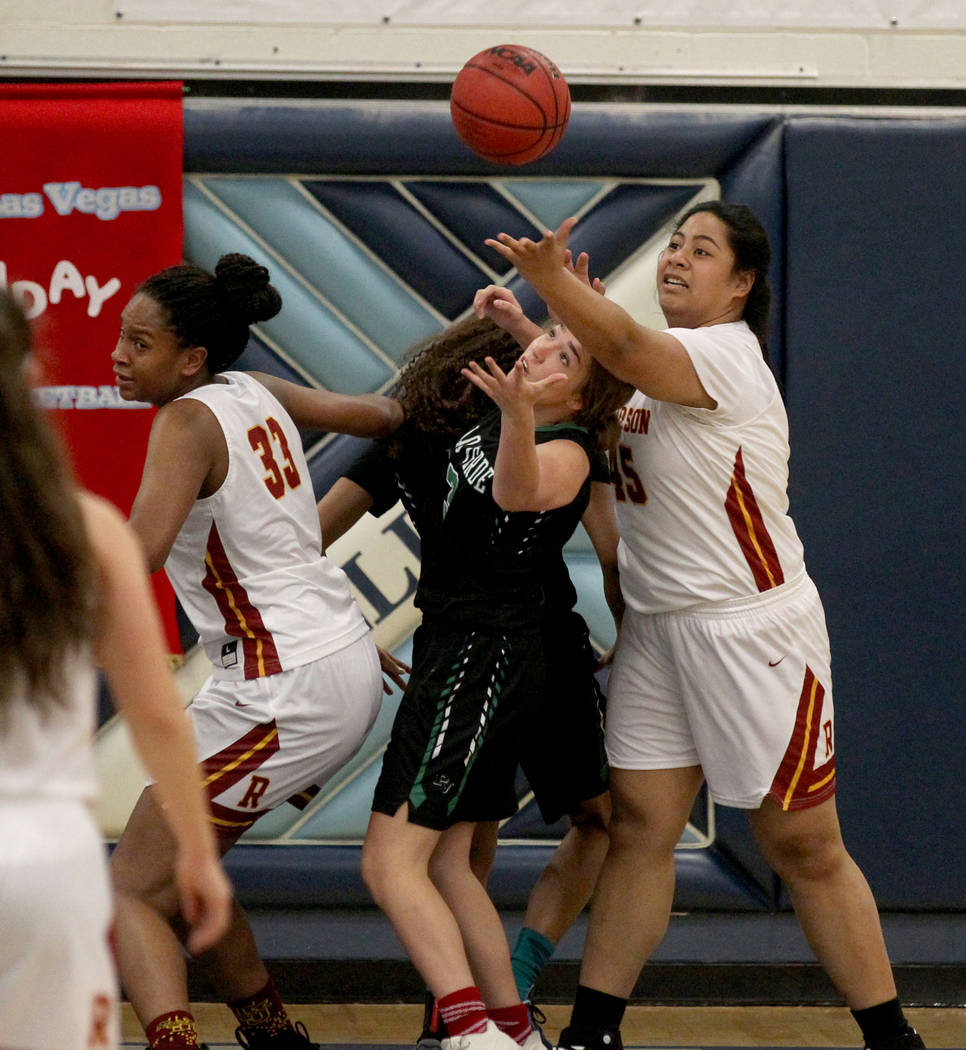 Palo Verde's girls basketball team isn't blessed with height.
The Panthers have three forwards, none taller than 5 feet, 11 inches, on their 11-player roster. And that makes rebounding a challenge.
It was especially evident Thursday as the Panthers were outrebounded badly and lost a 64-37 decision to Jefferson (Washington) in the opening round of the Las Vegas Holiday Classic at Centennial.
"We don't seem to ever have size, and we don't again (this year)," Palo Verde coach Phil Clarke said. "We tell them 6-4 is going to beat 5-9 every time, so you have to do the little things and box out. They're a good team, and they just got too many second chances."
Jefferson, which started 6-2 center Nadira Eltayib and 6-0 forward Hila Veikoso, held a 55-24 edge in rebounds, and had 28 offensive rebounds.
As a result, the Panthers never led and rarely threatened after missing their first four shots and turning over the ball four times in the first three minutes.
Palo Verde (4-5) closed to within 13-10 on Kedrena Johnson's drive with 7:01 left in the second quarter, but the Raiders (5-2) closed the second quarter on a 15-1 run and led 28-11 at the half.
The Panthers also struggled to find a consistent third option on offense.
Alyssa Maillaro scored 19 points and Johnson added 12 points for Palo Verde, but the rest of the team combined for just six points on 3-for-18 shooting.
"We're missing a couple of people because of injuries and just not being here," Clarke said. "That's one of the good things about a tournament. Missing a couple of people, we can try to find someone who will step up. Alyssa and Kedrena are big parts of what we're going to do, and then it's going to be finding those others to contribute."
Hailey Still led Jefferson with 14 points. Eltayib added 11 points and 11 rebounds. Jayden Fazio scored 11 for the Raiders.
Centennial 70, Page (Ariz.) 10 — Quinece Hatcher and Aaliyah Ibarra came off the bench to score 10 points apiece as the Bulldogs blitzed the Sand Devils and secured the 650th career win for head coach Karen Weitz.
Taylor Bigby added eight points for Centennial, which finished the game on a 45-2 run.
Weitz, who coached for four seasons at Cheyenne before beginning the Bulldogs' program is 650-81 in her career.
Diana Secody led Page with four points.
Foothill 66, Skyline (Ariz.) 54 — Ryan Jenkins and Laurel Rockwood each scored 15 points to lead the Falcons by the Coyotes.
Aqui Williams added 12 points for Foothill, which led 29-25 at the half.
Uriah Matus led Skyline with 14 points, and teammate Sierra Martin scored 10.
Canyon Springs 56, Dimond (Alaska) 40 — Jeanette Fine scored 16 points to lead the Pioneers by the Lynx.
Kayla Johnson scored 15 points, and Sydnei Collier added 10 points for Canyon Springs.
Alissa Pili had 28 points for Dimond.
St. Mary's Academy (Calif.) 63, Cimarron-Memorial 33 — Chole Williams poured in 25 points to lead the Belles past the Spartans.
Liz Elliott added 15 points, and Imani McGregory added 10 points for St. Mary's Academy, which used a 16-0 third-quarter run to pull away.
Elise Young led Cimarron with 16 points, and teammate Yesenia Wesley-Nash scored 14.
West Torrance (Calif.) 57, Arbor View 25 — Anaya James scored 16 points to lead the Warriors by the Aggies.
Ella Estabrook added nine points for West Torrance, which led 24-0 after the first quarter.
Naomi Hammonds led Arbor View with six points.