Nevada Preps Girls Athlete of the Week: Cimarron Memorial's Dazani Graham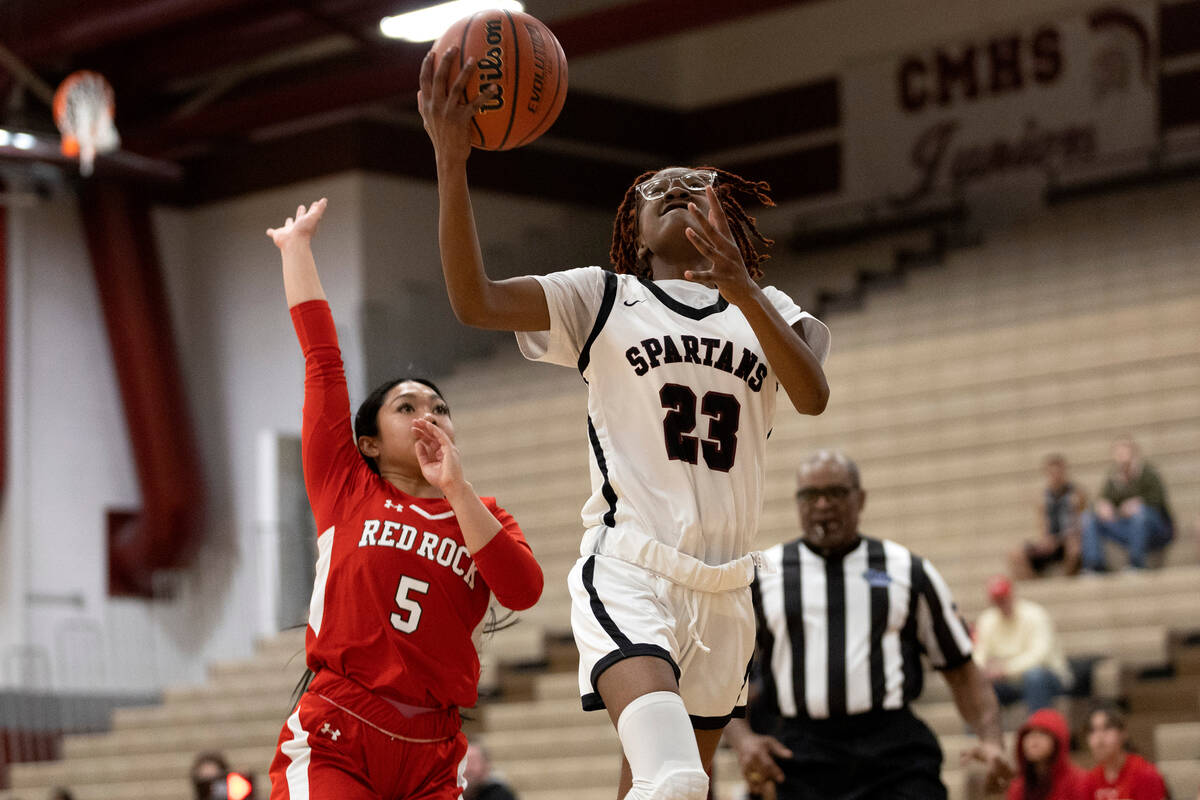 Cimarron-Memorial junior guard Dazani Graham said she's used to getting double-doubles the traditional way, with points and rebounds or points and assists.
She said she'd never had a double-double with points and steals, until last week.
Graham scored 31 points and recorded 11 steals, along with seven rebounds and five assists in a 69-29 win over Doral Academy last Tuesday. For her efforts, she was named Nevada Preps Girls Athlete of the Week.
"I was just envisioning their passes. I could see where they were going," Graham said. "Just stuff like that and then putting the ball into the basket and making the easy points. I wasn't rushing anything."
Graham said the Spartans' effectiveness on defense has been essential to helping the team play to its full potential.
On the offensive end, Graham said she enjoys shooting. But she said she's first looking for ways to attack the basket and find her teammates.
"If I am able to get a drive and kick it out to my teammates, that's what I look for first to do," Graham said.
Graham said she's embraced being a leader by pushing her teammates and supporting them as needed.
She pointed to the way the Spartans communicate and trust each other on the floor as reasons for their success. And why they could make a run at a 4A state title.
"We're excited to go into the playoffs and we still have to finish the regular season to get to the state championship," Graham said, "So it's not over. We have to continue to put in the hard work."
Contact Alex Wright at awright@reviewjournal.com. Follow @AlexWright1028 on Twitter.