Nevada Preps girls basketball players countdown — No. 5
August 6, 2018 - 11:00 am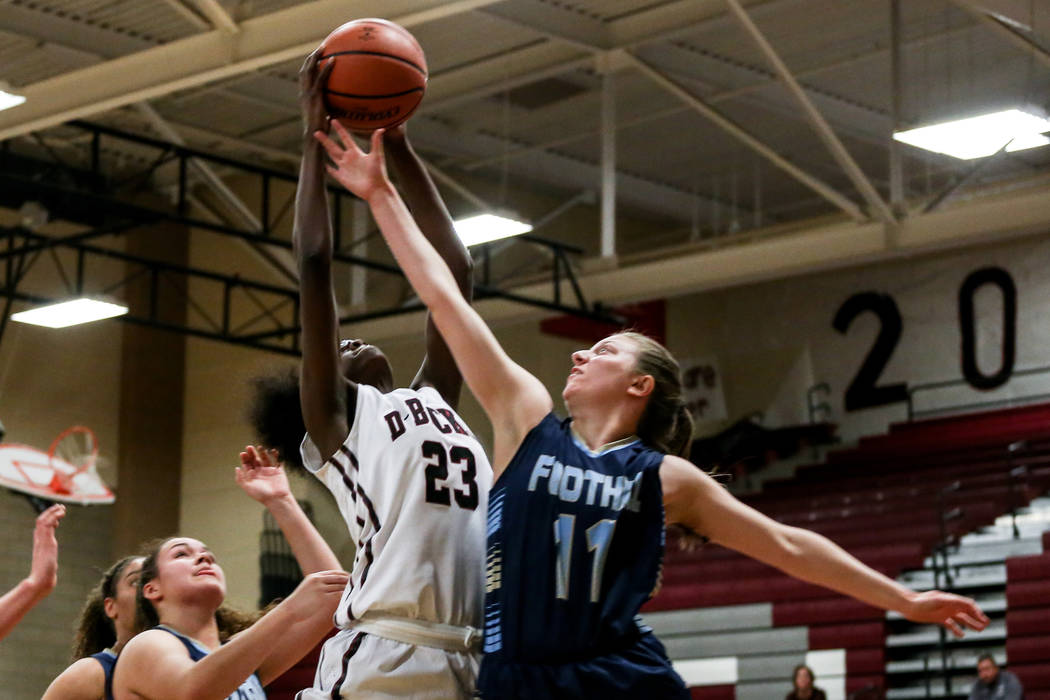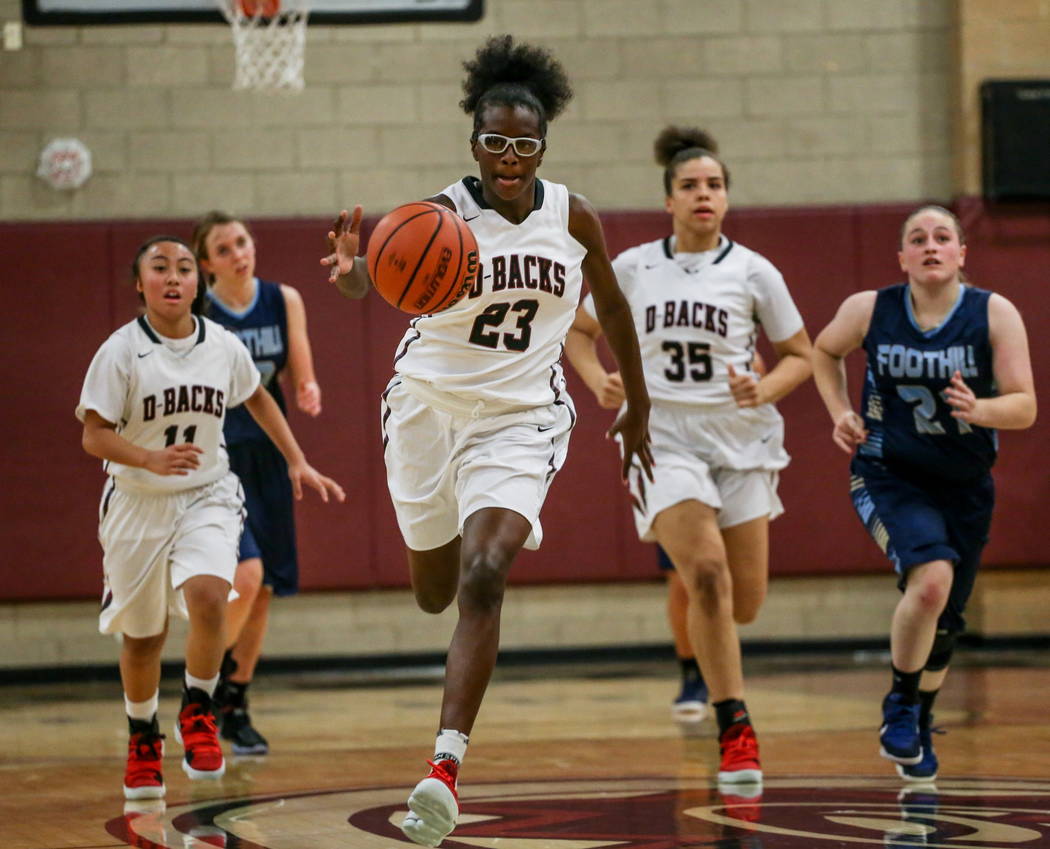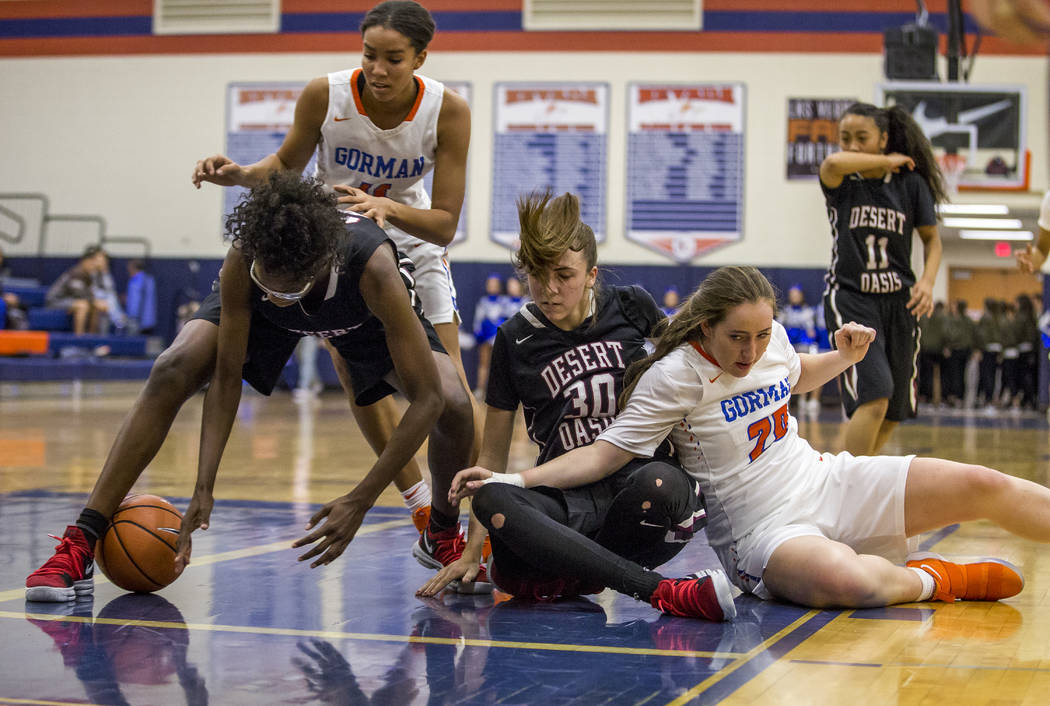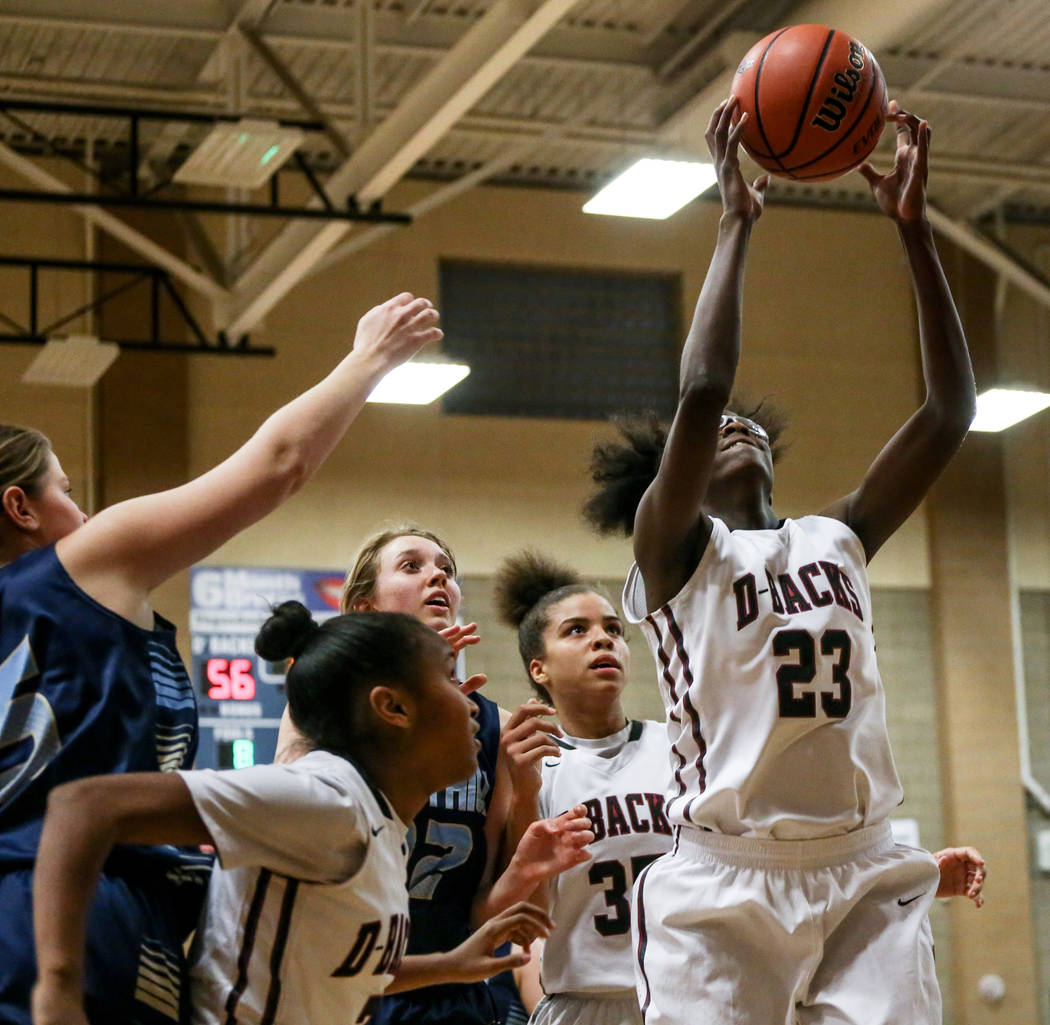 Desert Oasis' Desi-Rae Young comes in at No. 5 on our list of Southern Nevada's top girls basketball players.
To create the list, we spoke with coaches from across the valley. A couple of the base questions were: "Who is the top high school girls basketball player today?" and "Who would you pick to start a team?"
Then we grabbed the statistics from last season, looked at the player's collective rankings on recruiting websites and used our own judgment to fill holes.
Nevada Preps Girls Basketball Players Rank: Desert Oasis' Desi-Rae Young No. 5
Class
2020
Vitals
6 feet
Honors
All-State Honorable Mention, All-Southwest League Second Team (2018)
Last Season's Stats
Young averaged 11 points and 6.6 rebounds, leading the Diamondbacks in both categories. She also had 35 steals and shot 59.5 percent from the field.
What they are saying
— "In my opinion, this is going to be her year," a Desert Region coach said. "She's the toughest post player that might have come through this town in a while. People don't like playing against her. That's what's so great about her. She finishes well at the basket now. And I think she's probably the most intimidating player in town."
— "I think she's going to be good, I don't think she's a top-five kid right now," a Mountain Region coach said. "She's a hustle player."
— "Desi-Rae is a good solid big player, post player. She goes up and gets a rebound, always under the basket," a Desert Region kid. "She's gotta be one of the top players for sure."