Roundup: Faith Lutheran fends off Shadow Ridge in overtime
January 17, 2019 - 9:31 pm
Updated January 17, 2019 - 9:39 pm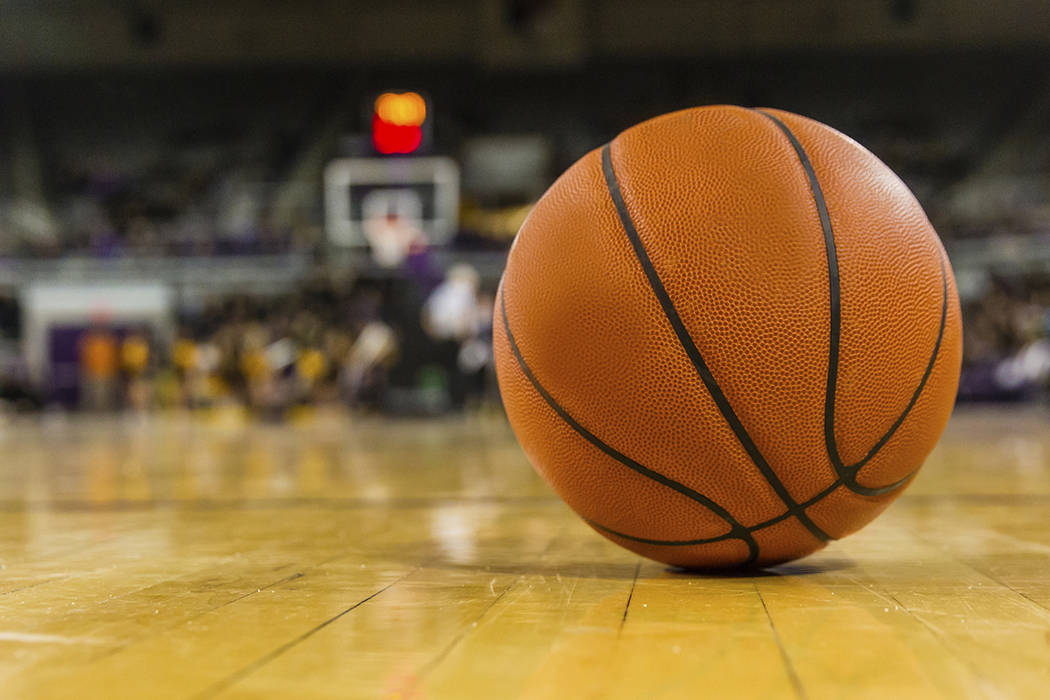 Taylor Etopio scored 17 points, and Faith Lutheran's girls basketball team went 8-for-8 from the free-throw line in the final four minutes to score a 53-49 overtime victory against visiting Shadow Ridge on Thursday night.
Kelsey Howryla had eight points for the Crusaders, who were 24-for-34 on free throws overall.
Vashay Young scored 14 points, and teammates Nadia Morales and Jamia Carter each added 11 points for the Mustangs.
Sunrise Mountain 67, Chaparral 36 — At Sunrise Mountain, Markaila McCurdy recorded a triple double with 11 points, 15 rebounds and 10 assists to power the Miners past the Cowboys.
Alexia Miranda scored 12 points, and Trinity Lavoll added 11 points for Sunrise Mountain.
Jai'La Vincent paced Chaparral with nine points.
Bonanza 45, Cimarron-Memorial 38 — At Bonanza, Macyn Raleigh had 14 points as the Bengals rallied to defeat the Spartans.
Isaira Diaz added 11 points for Bonanza, which outscored Cimarron 11-4 in the fourth quarter.
Elise Young led Cimarron with 14 points, and teammate Yesenia Wesley-Nash scored 11.
Liberty 47, Green Valley 36 — At Green Valley, Joy Watkins scored 11 points to lead the Patriots past the Gators.
Journie Augmon scored 10 points for Liberty, who outscored the Gators 16-7 in the fourth quarter to pull away.
Amore Espino, Shelby Clark and Michelle Lagunas-Monroy each scored eight points for Green Valley.
Arbor View 48, Palo Verde 43 — At Palo Verde, Amiya Lattomus scored 14 points as the Aggies held off the Panthers.
Janessa Adams had eight points, and Alina Oranchak added seven points for Arbor View, which jumped out to a 14-5 lead after the first quarter.
Alyssa Maillaro scored 22 points, and Sierra Lueck had eight points to pace Palo Verde.
Needles 51, Mohave Accelerated (Ariz.) 9 — At Bullhead City, Arizona, Paige Murch scored 14 as the Mustangs blew out the Patriots.
Marie Mills added seven points for the Mustangs, who led 33-2 at halftime.
Mariah Grasse scored six points to lead the Patriots.
Coronado 66, Basic 34 — At Coronado, Sade Williams scored 13 points as the Cougars rolled past the Wolves.
Giuliana Caringella scored 12 points, and Alexee Johnson added 10 points for Coronado, which led 34-14 at halftime.
Jasmine Richardson scored 11 points to lead Basic.
Boulder City 55, Sky Pointe 25 — At Boulder City, Keely Alexander scored 12 points to help lift Boulder City over Sky Pointe.
Ellie Howard and Kailee Fisher each added 11 points for Boulder City, which got 10 points from Hannah Estes.
Jayden Sanders led Sky Pointe with 13 points.
Foothill 60, Tech 26 — At Foothill, Ryan Jenkins had 11 points as the Falcons rolled past the Roadrunners.
Laurel Rockwood added seven points for Foothill, which led 26-7 after one quarter.
Claira Eaton had six points to lead Tech.