Roundup: Lainey Cornwall lifts Moapa Valley over Chaparral
January 24, 2018 - 9:09 pm
Updated January 24, 2018 - 9:24 pm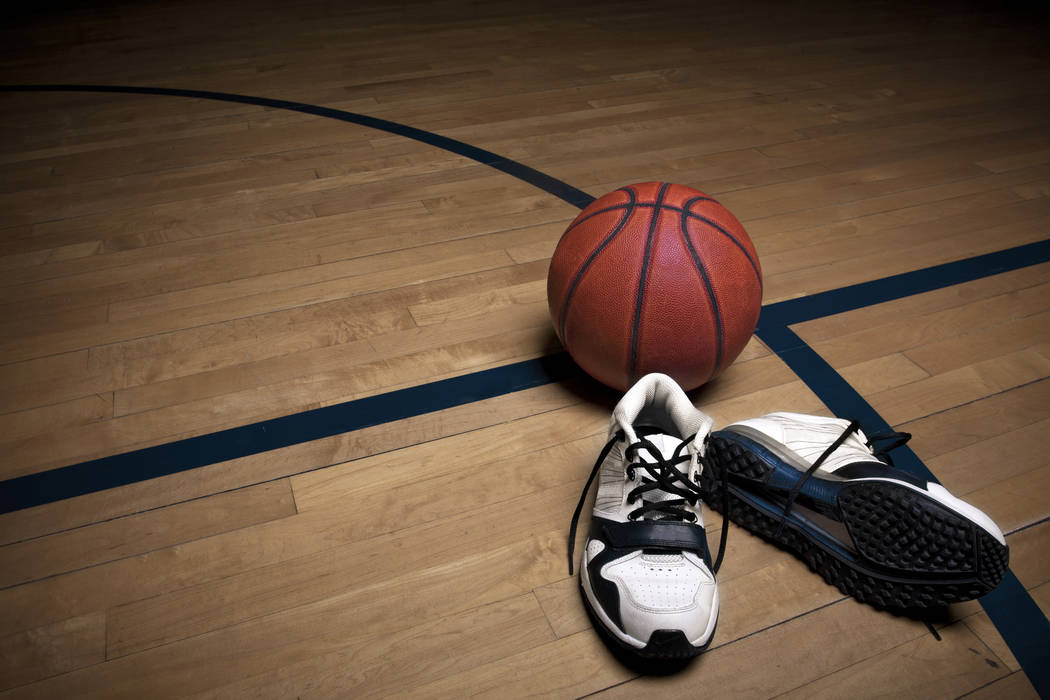 Moapa Valley's Lainey Cornwall scored 18 points to help lift the Pirates' girls basketball team to a 51-44 road victory at Chaparral on Wednesday.
Peyton Schraft and Shelbi Walker each added eight points for Moapa Valley, which outscored Chaparral 21-10 in the fourth quarter.
Emani White led the Cowboys with 11 points.
Rancho 57, Eldorado 30 — At Rancho, Lea Williams scored 24 points to help the Rams down the Sundevils.
Williams shot 10 of 12 from the free-throw line.
Kyndal Ricks added 18 points and five steals for Rancho, which led by one at halftime but outscored Eldorado 29-8 in the second half.
Shendelle Remulla led Eldorado with 10 points.
Clark 48, Durango 27 — At Clark, Julia Reid led the Chargers with 13 points in their win over the Trailblazers.
Marieka Dent had 11 points for Clark, and Rockelle Ramsey had 10 points.
Dar'Juanah Harris had 14 points for Durango.
Desert Oasis 52, Sierra Vista 25 — At Desert Oasis, Desi-Rae Young scored 16 points as the Diamondbacks ran away from the Mountain Lions.
Kalena Halunajan, Dajaah Lightfoot and Melissa Simmons each scored nine for the Diamondbacks.
Sierra Vista led 13-9 after the first quarter.
Spring Valley 74, Bonanza 12 — At Spring Valley, Essence Booker supplied 26 points and nine rebounds, as the Grizzlies rolled by the Bengals.
Ella Zanders contributed nine points and five steals, and teammate Garrisen Freeman added seven points, five assists and five steals for Spring Valley, which held Bonanza scoreless in the second quarter.
Madeline Gonzalez scored seven points to pace the Bengals.
Valley 48, Sunrise Mountain 26 — At Valley, Jeuzel Pollins had 12 points to lead the Vikings over the Miners.
Kiara Brown had 11 points for Valley.
Dior Griffith-Brown led all scorers with 15 points for the Miners.
Virgin Valley 43, Tech 24 — At Tech, Taylor Barnum and Alexis Boatright each scored 10 points to help lift the Bulldogs over the Roadrunners.
Jazlyn Domingo-Naval scored 14 points to lead Tech.
Canyon Springs 65, Las Vegas 19 — At Las Vegas High, four Pioneers scored in double figures in their victory over the Wildcats.
Iyani Hayden had 14 points for the Pioneers, LeAsianique Williams had 13 points, Kayla Rossum had 11 points, and Jeanette Fine had 10 points.
Xeda Regala had eight points for the Wildcats.
Del Sol 38, Sky Pointe 11 — At Sky Pointe, the Dragons beat the Eagles.
Box scores:
Canyon Springs 65, Las Vegas 19
Desert Oasis 52, Sierra Vista 25
Valley 48, Sunrise Mountain 26