Roundup: Rory Carter helps Legacy pull away from Shadow Ridge
January 23, 2018 - 10:39 pm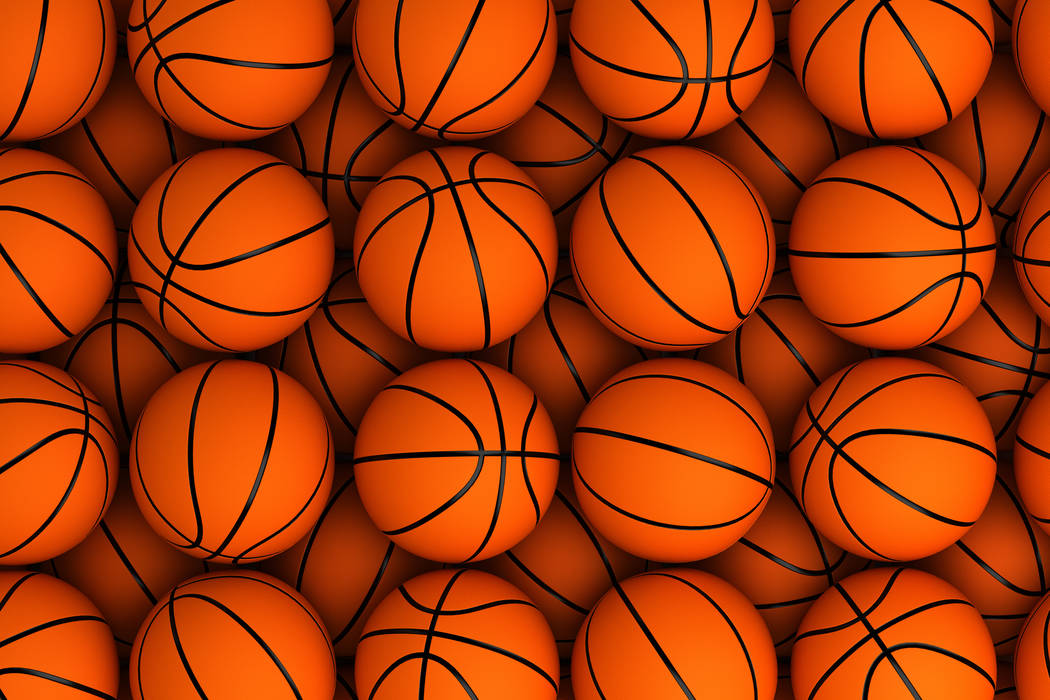 Rory Carter scored a game-high 22 points to power Legacy's girls basketball team to a 64-52 road win at Shadow Ridge on Tuesday.
Taeha Pankey had 18 points, and Sam Greene added 11 points for the Longhorns, who led 26-22 at halftime.
Isis Triplett tallied 18 points, and Summer Plunkett scored 12 for Shadow Ridge.
Cimarron-Memorial 68, Palo Verde 57 — At Cimarron, Chynna Torrence had 13 points and 16 rebounds, and Tasia Moore added 15 points and 11 rebounds to lift the Spartans over the Panthers.
Amoura Whitney had 16 points and seven boards, and Elise Young notched 15 points, three rebounds, three steals and three assists for Cimarron, which led 37-20 at halftime.
Maya Bega led Palo Verde with 21 points. Ariana Davis had 18 points, and Alyssa Maillaro scored 14 for the Panthers.
Liberty 76, Coronado 26 — At Liberty, Dre'una Edwards had 22 points, 12 rebounds, eight steals and five assists to lead the Patriots to an easy win over the Cougars.
Rae Burrell added 20 points, 13 rebounds and five steals for Liberty, which got eight points from London Pavlica.
Tia Thornton scored eight points, and Aeryn Hawkins had six points and nine rebounds to lead Coronado.
Green Valley 47, Silverado 23 — At Green Valley, Julia Clark scored 15 points to lift the Gators over the Skyhawks.
Amore Espino had 11 points, and Shelby Clark added eight points for Green Valley, which raced out to a 33-7 halftime lead.
Phoebe McCormick scored five points to lead Silverado.
Centennial 75, Faith Lutheran 26 — At Centennial, Justice Ethridge scored 21 points as the Bulldogs routed the Crusaders.
Quinece Hatcher added 13 points, and Eboni Walker scored 12 for Centennial, which led 34-3 after one quarter.
Madison Bocobo scored 14 to lead Faith Lutheran.
Pahrump Valley 49, Western 41 — At Western, Samantha Runnion scored a game-high 13 points to lift the Trojans to a victory over the Warriors.
Kylie Stritenberger added 10 points for Pahrump Valley.
Adrianna Jones and Kamaya Murphy scored 11 points apiece for Western.
Mojave 46, Desert Pines 27 — At Mojave, Alecia Kelly scored 19 points to send the Rattlers past the Jaguars.
Savannah Blanchard-Davis added six points for Mojave, which held Desert Pines scoreless in the first quarter.
Elasjanae Burns scored 16 points to pace Desert Pines.
Needles 56, Lake Mead 24 — At Lake Mead, Preslee Murch scored 17 points, and Paige Murch had 15 points as the Mustangs defeated the Eagles.
Marie Mills added nine points for Needles, which jumped out to a 32-12 halftime lead.
Allee Butz led Lake Mead with seven points.
The Meadows 48, Adelson School 13 — At The Meadows, Kambree Takekuma and Lauren Tsuchiyama scored 10 points apiece to help the Mustangs rout the Lions.
Chiara Lorico-Rappa added eight points for The Meadows, which held Adelson School scoreless in the first quarter and led 31-4 at halftime.
Caroline Altman led Adelson School with nine points.
Word of Life 57, Innovations International 18 — At Innovations International, the Eagles rolled to the win over the Ambassadors.
Box scores:
Cimarron-Memorial 68, Palo Verde 57
Centennial 75, Faith Lutheran 26
The Meadows 48, Adelson School 13
Word of Life 57, Innovations International 18