SUNSET GIRLS BASKETBALL: Pam Wilmore sparks Centennial in rout of Spring Valley
February 18, 2017 - 9:23 pm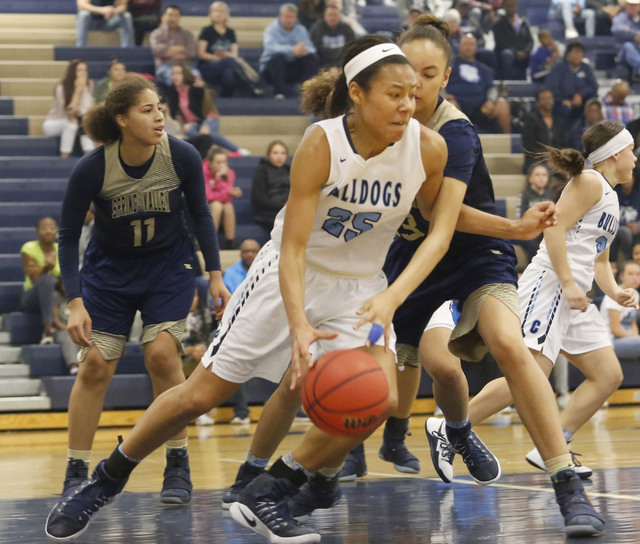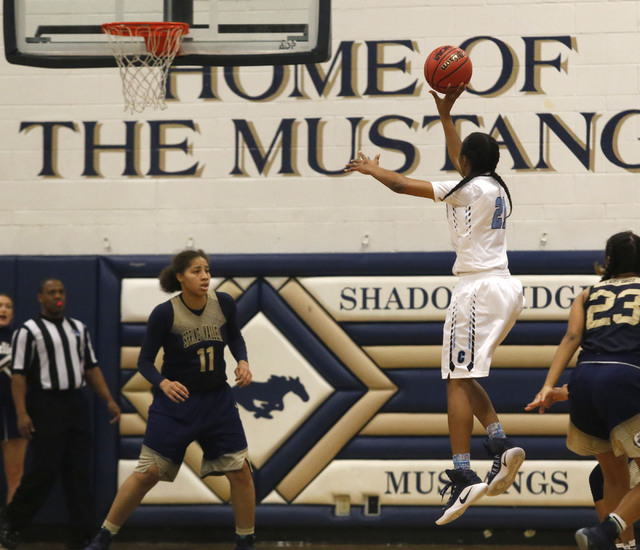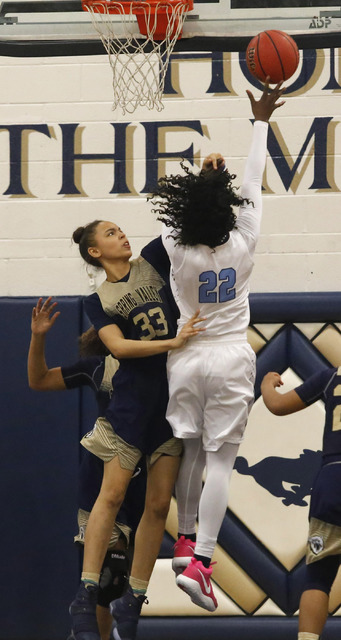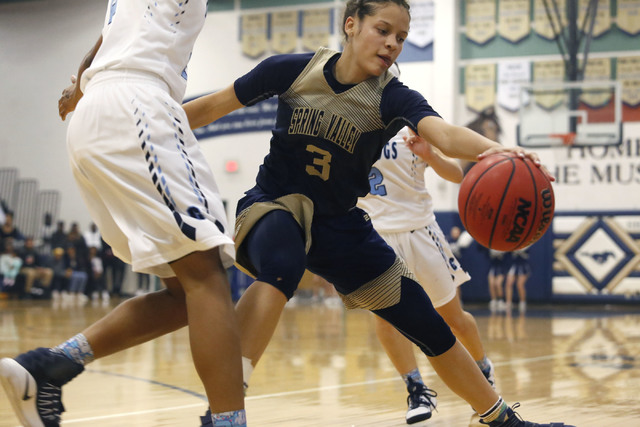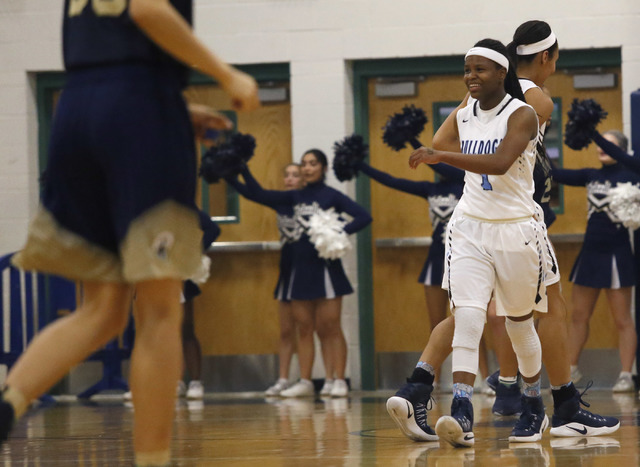 There is not an official award for the most valuable player of the Class 4A Sunset Region girls basketball tournament.
If Centennial coach Karen Weitz had a vote, though, it would have gone to senior guard Pam Wilmore.
Wilmore's energy helped spark a second-quarter blitz by the Bulldogs, and Centennial rolled to its seventh straight region title with a 66-20 victory over Spring Valley on Saturday at Shadow Ridge.
"I thought Pam had a great tournament," said Weitz, whose team will try to win its third straight state title next weekend. "She didn't score a lot for us, but her assists and her steals and her rebounding. She's amazing athletically."
Wilmore had four points in the final, with the baskets coming less than 20 seconds apart in the second quarter.
First, she stole an inbounds pass in the backcourt and scored, then picked Kayla Harris' pocket and made a breakaway layup as part of a 15-0 Centennial run.
"Her leadership and effort on the court was something people ride on," Weitz said. "Sometimes you just need players like that, the one who dives for the loose ball and kicks it to someone else. And then all of a sudden you get this energy to play."
Justice Ethridge had 16 points on 6-for-12 shooting, and Eboni Walker added 15 points and eight rebounds for the Bulldogs (29-2), ranked No. 4 in the latest USA Today Super 25 poll.
Centennial's Samantha Thomas had 10 of her 13 points in the first half.
"I got on them at halftime because (our post players) don't demand the ball enough for me. And I say that all the time," Weitz said. "(Walker is) a high-energy kid. When Eboni starts going and rebounding, she's an amazing player."
The Bulldogs outscored Spring Valley 33-4 in the second quarter, including an 18-0 closing run, to lead 46-11 at halftime. The entire second half was played with a running clock.
Saturday's game closely resembled Centennial's 64-20 win on Dec. 9 when the Bulldogs held Spring Valley without a field goal for more than 25 minutes.
The Grizzlies (18-12) committed 13 turnovers in the second quarter and missed the only three shots they attempted against Centennial's disruptive defense.
Spring Valley went nearly 13 minutes without a field goal before Ella Zanders' basket with 3:21 left in the third quarter cut the Bulldogs lead to 52-15.
Harris finished with five points to lead the Grizzlies, who made only 5 of their 24 shots but still could advance to the state tournament if they can beat Liberty in a play-in game at 5 p.m. Tuesday at Valley.
"One thing we tried to tell them was they can't think about two months ago," Weitz said. "I thought we made a couple adjustments as far as the kids we thought weren't playing hard, and we got some subs in there that piggybacked on the other ones that wanted to play hard."
Box score:
Centennial 66, Spring Valley 20