Chaparral holds off late charge to beat Del Sol
October 14, 2017 - 12:13 am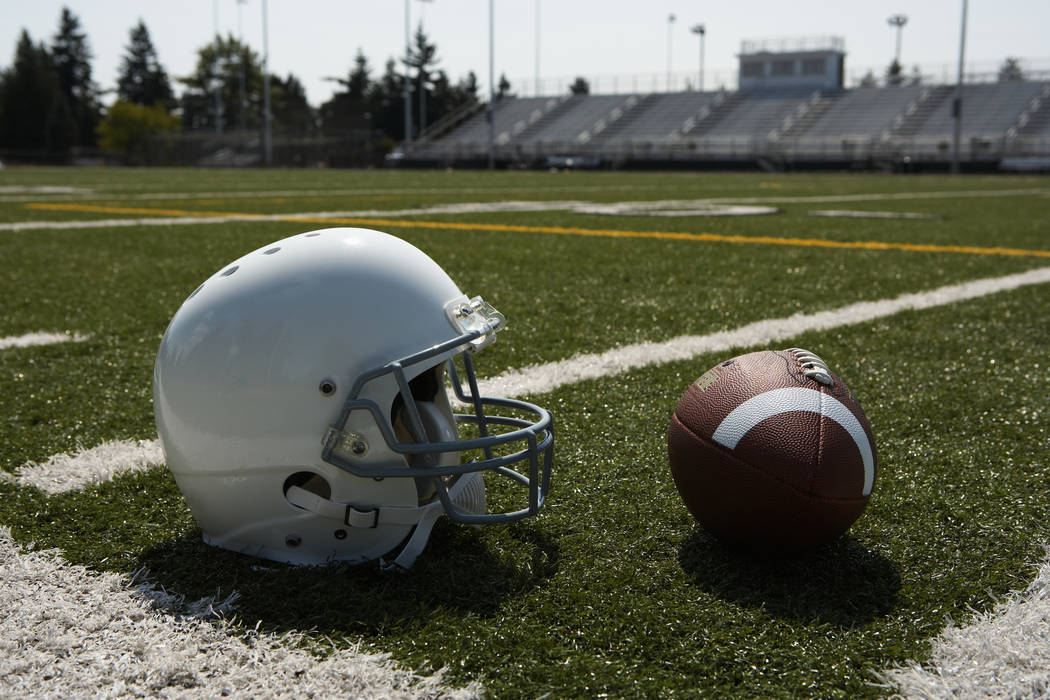 A week after allowing 21 fourth-quarter points in a 28-14 loss to Moapa Valley, Chaparral did enough Friday to hold onto a second-half lead.
The Cowboys took a 13-point lead into the fourth quarter, but allowed a touchdown and was in danger of giving the Dragons the ball back with a chance to tie. Chaparral quarterback Iopu Tauli'ili converted a key fourth-and-4 play with a 5-yard run off the option for the decisive first down which melted away the remaining time on the clock and sealed the 35-28 road win for Chaparral.
"It wasn't pretty, but we managed to finish the job," Cowboys coach Paul Nihipali said. "We still need to clean up some things, but it was good to get the win."
The ground game again came through for Chaparral (6-2, 1-1). In addition to TyRay Collins' 129 yards, Sheik Fofanah ran for 81 yards and a score, Danny Tia rushed for 76 yards and a score on 11 carries, and Tauli'ili also added 83 yards on 11 carries.
In total, the Cowboys ran for 342 yards, so it was no surprise when Tauli'ili opened the scoring with a 20-yard run on an option pitch.
Del Sol answered right back. Running back Taariq Flowers busted loose for a 67-yard touchdown run midway through the first quarter, and Andre Navares hit Markell Turner on a 27-touchdown pass, pushing the lead to 16-7 following a Flowers 2-point conversion run.
The Cowboys rattled off three touchdowns in the second quarter to take a 28-22 lead into halftime.
The defenses stepped up in the second half, and Del Sol only allowed one score, a 14-yard rush by Chaparral's Danny Tia with 6:04 remaining in the third. Late in the fourth, the Dragons trimmed the lead to just seven points on a 10-yard scramble by Navares.
"It isn't a surprise that we put up some points," Del Sol coach Mike Valenzuela said. "We have three or four guys who can turn a little something into a lot if they have the chance."
After that, Chaparral ran out the clock, and polished off their first league win of the year. The Cowboys can still win the league, as a win next week at home against Virgin Valley would give them at least a share of first place.
Navares went 14 of 23 for 228 yards with two touchdowns and an interception. Turner caught seven passes for 102 yards and a touchdown, and Flowers ran 14 times for 104 yards and a score for the Dragons (2-4, 0-1).
Box score: