Chaparral's Richard Nelson earns football scholarship and claims Courage Award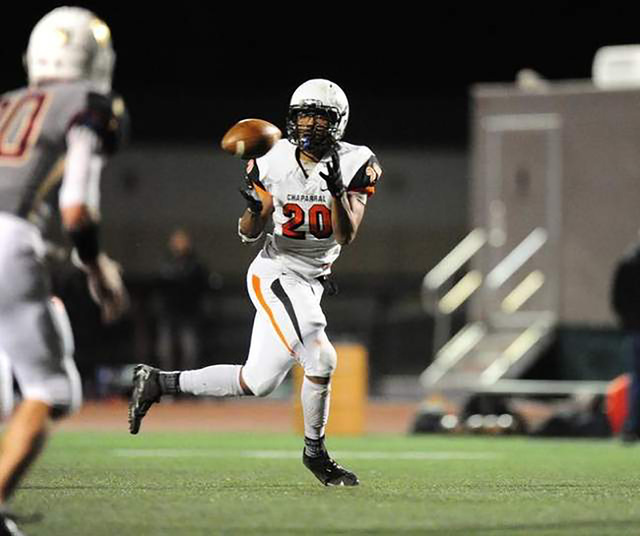 COURAGE AWARD
Richard Nelson, Chaparral
Nelson endured a difficult upbringing as his mother, Roxanne Bruce, battled a drug addiction. He and his three siblings were adopted in 2008 by their paternal grandmother, Deborah Coleman, who relocated to Las Vegas from Raymore, Missouri, in early 2011.
Nelson was determined to earn an athletic scholarship. He became a three-sport standout for Chaparral, and was a second-team all-state performer in football after leading the Cowboys to the Division I-A state semifinals.
Bruce relocated to Las Vegas in 2013, and the following year, Nelson moved in with his mother, who is now sober.
In February, Nelson's dream of earning a scholarship came true, as he signed to play football with Missouri State.
QUOTE
"It's been a bumpy road, up and down, but at the end it all worked out. The thing is, I believed that something will come through, and it did."
— Richard Nelson after signing with Missouri State.