Desert Oasis snaps 13-game losing streak with win over Del Sol
August 17, 2018 - 11:55 pm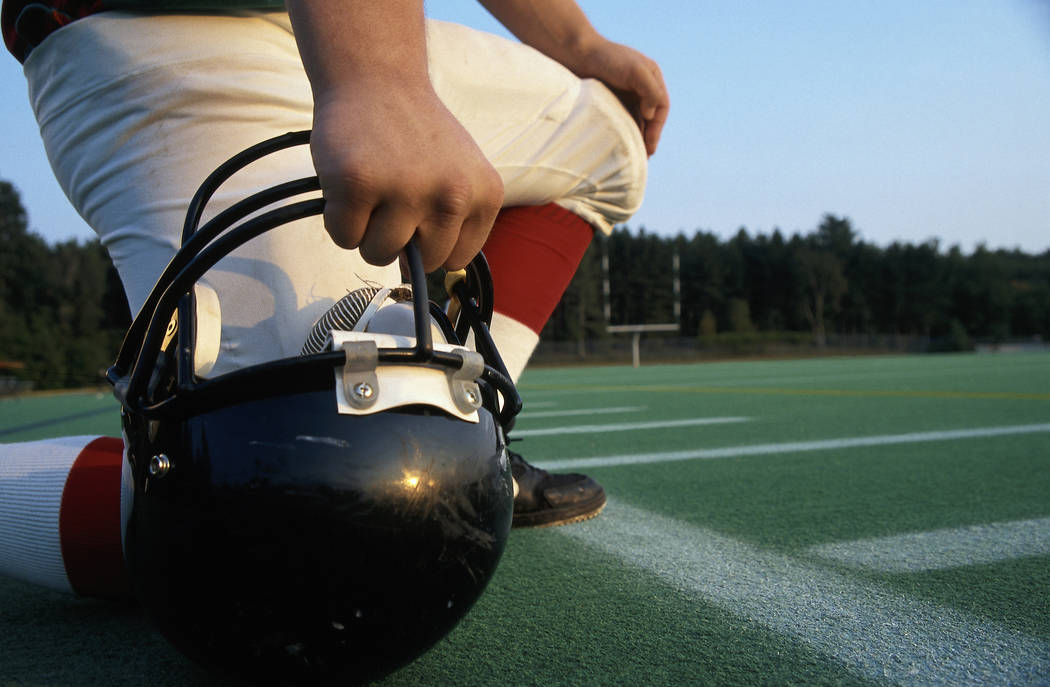 The Desert Oasis football team snapped a 13-game losing skid in emphatic fashion.
Christian Vaughn ran for 202 yards and two touchdowns, and first-time varsity starter Colton Zobrist added three touchdown passes as Desert Oasis thumped host Del Sol, 44-13 on Friday.
The Diamondbacks last won on Sept. 30, 2016 with a 28-14 home victory over Clark. Since then, Desert Oasis tasted nothing but defeat including last year's 0-9 season where the team allowed nearly 40 points per game.
But that was last season and the Diamondbacks (1-0) made sure that things would be different in 2018.
"This is a huge win over the program," Diamondbacks coach Michael Ovens said. "It is only one win but many of these kids have never felt this before. They weren't sure how to celebrate."
Desert Oasis got the game's first break right away. Del Sol got the ball first but was quickly forced to punt. The Diamondbacks' Alec Davis blocked the punt on Del Sol's opening drive and Alvin Pomare picked up the loose ball and raced 20 yards for a touchdown less than three minutes into the contest.
After a season worth of tough breaks, the Diamondbacks were up 7-0 without their offense having taken the field.
"That blocked punt set the tone for the rest of the game," Ovens said.
Desert Oasis kept rolling. The Diamondbacks got the ball early in the third quarter and went 65 yards on the ground over 11 plays, ending with a 5-yard touchdown run by Vaughn.
"Our line is lot better this year," Vaughn said. "There are more holes, more time to pass. We're more put-together compared to a year ago."
The scoring run early in the third period seemed to deflate the Dragons (0-1) and they never recovered.
"You are down 10 in a half where you missed chances," Dragons coach Mike Valenzuela said. "You think you have a chance to come out and take over. But, they came out and were tougher than us in the second half."
Del Sol quarterback Andre Nevarez was off, going 10-of-27 for 141 yards. He was picked off twice and sacked five times.
Nevarez did throw a 7-yard TD pass to Kemani Wilks early in the third quarter. However, Desert Oasis recovered the onside kick and the next play, Vaughn took his 29th carry and raced around the left edge for a 35-yard touchdown run.
"He is a warrior and a true workhorse," Ovens said. "He is really strong and durable. He is set up for a big two years."
Box score: