FIELDER'S CHOICES: 'Championship Week' takes lots of action up north
November 18, 2015 - 9:01 pm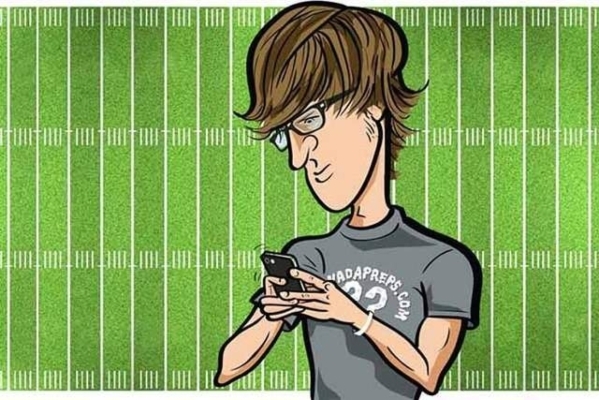 Welcome to "Championship Week."
The prep football season is winding down, and four title games are on the docket this week. Most of them are taking place up north, and that means it's time to pack a heavy coat and jump in the car.
Road trip!
The Division I-A and Division III state finals take place Saturday at Reno High, and Pahranagat Valley chases a little bit of history in the Division IV title game at Dayton. The hors d'oeuvre is served Friday night at Bishop Gorman when the Division I Sunset Region championship gets settled.
Don't worry, I didn't forget about the Sunrise Region. Here's a look at all six games this week involving Southern Nevada teams.
Arbor View at Bishop Gorman — Move over, Palo Verde. The Aggies are Gorman's new rival in the Sunset Region. This is the fifth time in the past six years the teams have met in the postseason, and the second year in a row they've played for the title. Then again, Arbor View hasn't come within 35 points of the Gaels, so it's kind of like Ronda Rousey picking a fight with Holly Holm. What, too soon?
When these teams met last year, the Aggies were led onto their home field by bagpipe players, and a banner on the press box read: "Arbor View. Doing it the RIGHT WAY since 2005." Expect Gorman to respond with several public-address announcements about its upcoming open house, and LOTS of points. … Gorman by 49.
Silverado at Basic — I'm so glad I reconciled with the Skyhawks earlier this season. Silverado is peaking, not sliding, after last week's 35-21 win over Foothill and gets the opportunity to avenge another one of its losses in the Sunrise Region semifinals.
The Wolves found success through the air when these teams met in early October, a 35-21 Basic victory. But it's been a struggle on offense for the Southeast League champs the past two weeks, and I'm making this my four-star upset special. C'mon, Silverado, don't let down your new best friend. … Silverado by 2.
Green Valley at Liberty — The other Sunrise semi also is a rematch from the regular season. The first meeting on Oct. 1 wasn't close, as the Gators got steamrolled 51-17 by Liberty and allowed 379 yards on the ground.
Since then, Green Valley has shown an improved running game. And the Gators have the size at receiver with 6-foot-5-inch Isiah Macklin and 6-3 Marquez Powell to take advantage of the Patriots' shorter defensive backs. But if Green Valley can't stop the Patriots' rushing attack, none of that will matter. … Liberty by 9.
Moapa Valley vs. Churchill County — This game comes down to tradition. The Pirates are making their ninth appearance in the state final since 2006 and head to Reno in search of their second straight Division I-A state title.
Churchill County, by contrast, is looking for its first state title since 1978. That's only a few years after my dad was born. … Moapa Valley by 2.
Lincoln County vs. Yerington — The Lynx, led by quarterback McClain O'Connor, are in the state final for the first time since winning it all in 2005. O'Connor threw four TDs in last week's 48-30 win over Pershing County.
The two-time defending Division III state champion Lions scored fewer than 40 points once this season. That's all the information I need to make this pick. … Yerington by 13.
Pahranagat Valley vs. Whittell — Upon further review, the Panthers can tie, not break, the nation's longest winning streak in 8-man football with a victory in the Division IV final. The record set by Shattuck (Okla.) from 2003 to 2009 is 93 games, not 92 as reported by MaxPreps.
Pahranagat Valley faces a difficult task trying to slow the Warriors' potent rushing attack. But I can't go against the Panthers at this point. … Pahranagat Valley by 6.
Last week: 7-1, 5-3 (with points)
Season: 75-24, 63-32-1 (with points)
Contact Fielder at Fielder@nevadapreps.com. Follow him: @FielderNVP.