Foothill uses big second quarter to defeat Silverado
October 14, 2017 - 12:25 am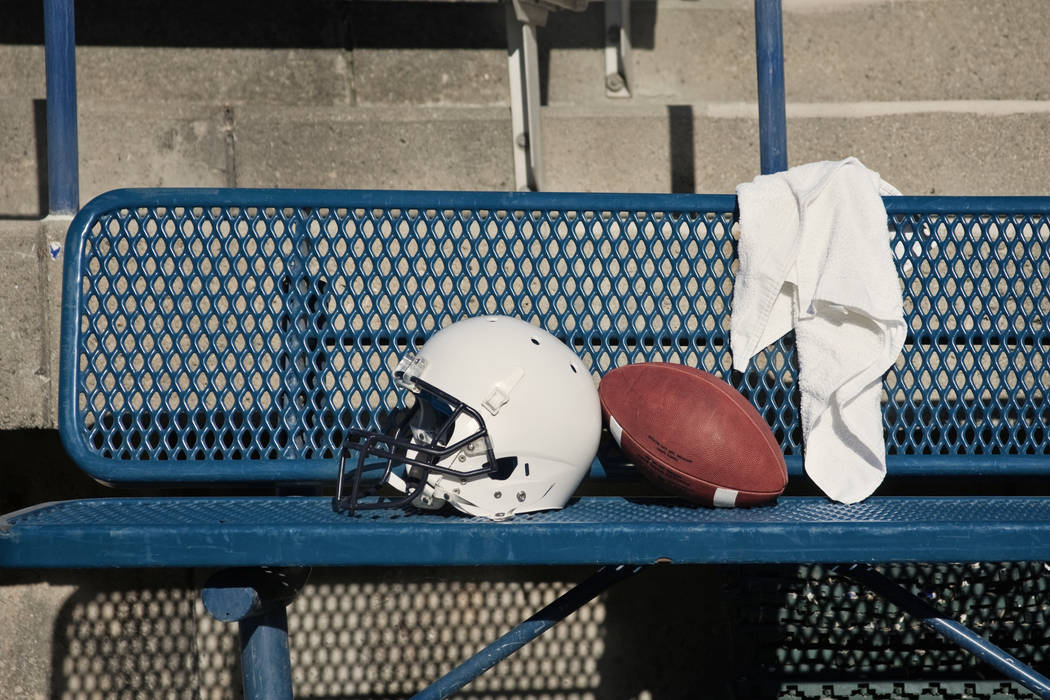 Foothill football coach Marty Redmond wasn't particularly impressed by his team's overall performance Friday, but he had no complaints about the second quarter.
The fifth-ranked Falcons scored 27 points in the second, and that was enough to secure a 40-18 win over visiting Silverado.
Koy Riggin completed 14 of 21 passes for 209 yards and three touchdowns to lead Foothill (6-1, 2-1 Class 4A Southeast League).
"I thought we were somewhat sloppy tonight, especially in the second half," Redmond said. "The guys thought they could just coast to a win, but they still had to play some football."
Both teams struggled to move the ball in the first quarter, but the Falcons' defense set up the first score by forcing Silverado (2-5, 0-3) to turn the ball over on downs at the Foothill 41-yard line. They needed just one play to find the end zone, as Riggin tossed a screen pass to Braeden Wilson, who sprinted down the left sideline for a 59-yard TD to make it 6-0 with 35 seconds remaining in the quarter.
After a Skyhawks fumble, a similar play yielded the same result when Wilson scored on a 33-yard pass from Riggin just 49 seconds later.
"Braeden has the ability to make big plays," Redmond said.
The Falcons got the ball right back by intercepting a Kana Hoapili pass two minutes later, going ahead 19-0 on a 35-yard scoring run by Issac Oliva.
The defense, meanwhile, held Silverado to 56 first-half yards while forcing two turnovers.
Jordan Wilson added a 5-yard TD reception and Marchaun Norris scored on a 5-yard run late in the quarter to give Foothill a 33-0 halftime lead.
After an uneventful third quarter, Silverado found some offensive rhythm in the fourth, scoring on a 19-yard pass from Hoapili to Prince Tuika to cap a 13-play, 97-yard drive. The Skyhawks scored again on their next possession, cutting the deficit to 33-12 on a 29-yard pass from Hoapili to Jeremy Alipio.
Oliva scored on a 15-yard run to give Foothill its only second-half TD late in the fourth, and Silverado's Carson Loosbrock added a 1-yard scoring plunge with 1:13 remaining to cap the scoring.
Despite his squad's lethargic second half, Redmond credited Riggin for remaining poised.
"He's just a consistent performer," Redmond said. "He makes good decisions, and I can't praise him high enough."
Oliva finished with 79 yards on eight carries to help Foothill, and Braeden Wilson had 114 yards on four receptions.
Hoapili completed 13 of 27 passes for 148 yards to lead the Skyhawks.
Box score: