Foothill's Jared Ables named to U.S. national football team
January 12, 2017 - 7:02 pm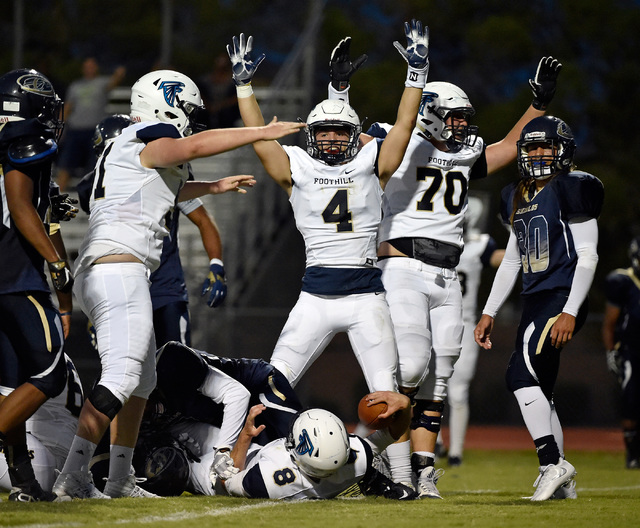 When USA Football's Under-17 National Team was announced Wednesday, it had a local flair to it.
Foothill junior defensive back Jared Ables was named to the U.S. national team for the International Bowl, USA Football announced Wednesday. Ables is one of 50 players from 20 states to be named to the team, and the only selection from Nevada.
The eighth annual International Bowl features 16 teams from the United States, Canada and Japan playing in eight games at AT&T Stadium in Arlington, Texas. Ables' team will compete against the Japanese Under-17 National Team, the only team fielded by Japan, on Jan. 11 at 4:30 p.m.
Alumni of the U.S. national team include NFL quarterbacks Jameis Winston and Bryce Petty, running back Todd Gurley, and wide receiver Devin Funchess.
Ables led the Falcons with 114 tackles last season, and also had an interception. The 6-foot, 190-pound junior was a second-team All-Southeast League pick at inside linebacker.
Ables' teammate, junior linebacker Harrison Reid, was named to the US Under-18 Select Team.
Quarterback Gerick Robinson and defensive back Fabian Ross, both Las Vegans, were selected for the Under-15/14 "Pride" roster, and Henderson defensive back Micah Gallegos was named to the Under-15 Stripes roster.