Gorman's ground game too much for Palo Verde in Sunset quarterfinals
November 10, 2016 - 11:43 pm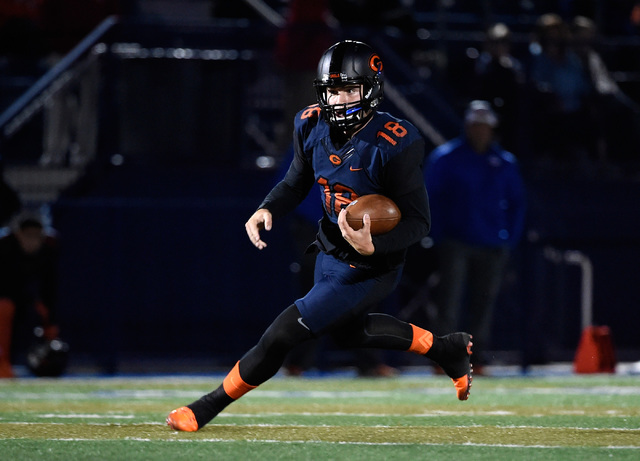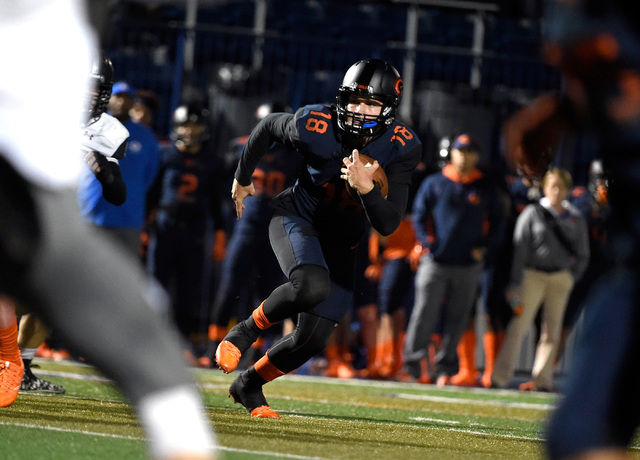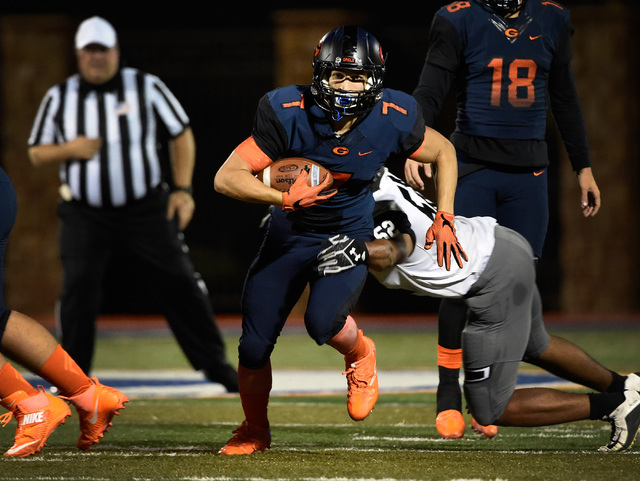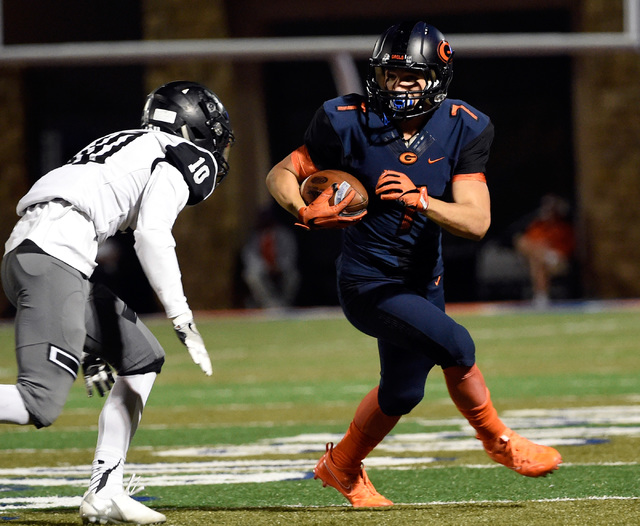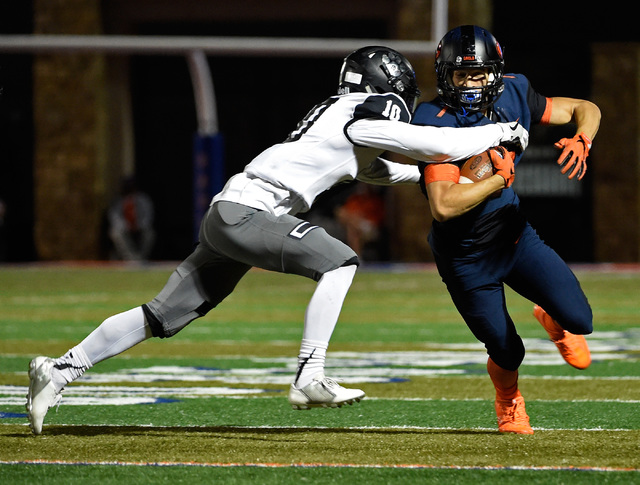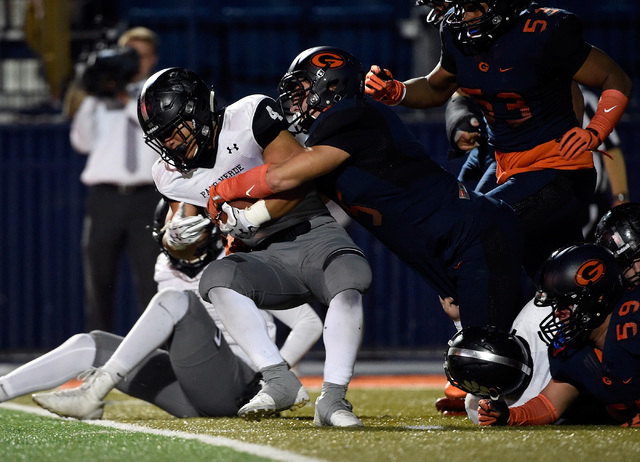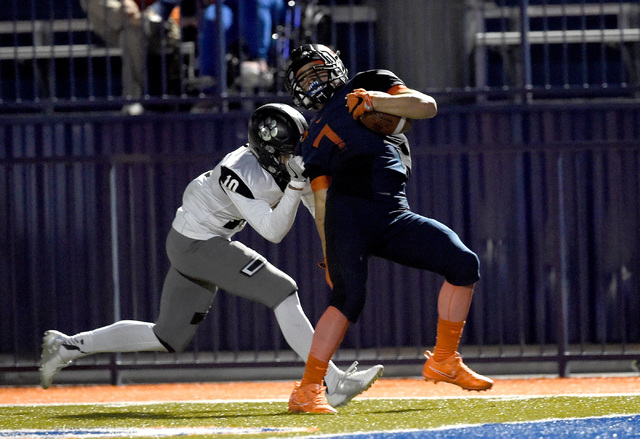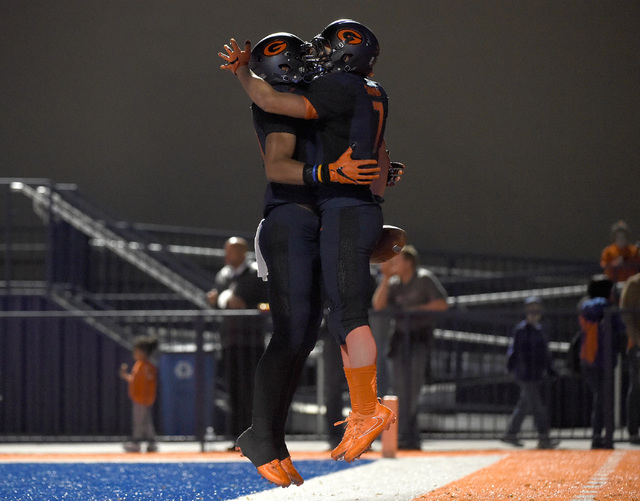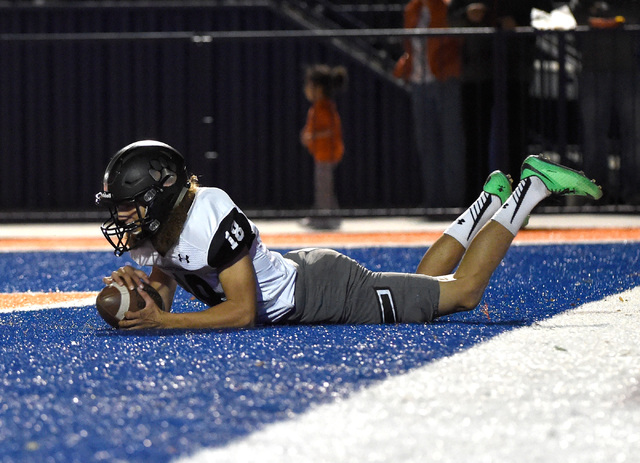 Palo Verde was the last Nevada school to knock off Bishop Gorman's powerhouse football team in 2008.
The current Gaels, though, again proved Thursday that an in-state team is lucky not to get a running clock these days.
Tate Martell and Biaggio Ali Walsh ran for a combined 336 yards and seven touchdowns to lead Gorman to a 59-0 rout of the visiting Panthers in a Class 4A Sunset Region quarterfinal game.
Gorman (12-0) will host Faith Lutheran (6-4) in a region semifinal at 7 p.m. on Nov. 18.
On Thursday, it was a heavy dose of Ali Walsh and Martell that propelled the fast-starting Gaels.
Ali Walsh and Martell teamed up for five rushing scores in the first half, and junior kicker Derek Ng nailed a 47-yard field goal as time expired in the second quarter to give Gorman a 46-0 halftime lead.
The Gaels had 283 yards of total offense in the first half, and finished with 429 yards.
"When you get to the end of the season like this, you kind of have to drag a little," Ali Walsh said. "But it's good that we're still up and we're still fighting. On to the second round now, so we've just got to keep doing what we're doing."
Ali Walsh, who scored three first-half rushing touchdowns, finished with 127 yards rushing and four TDs. The senior, who is committed to California, scored on runs of 2, 38, 30 and 19 yards and said he's finally starting to feel 100 percent after battling through a slew of injuries this season.
"I'm feeling good," he said. "I'm ready for next week."
His coach certainly saw the added boost.
"Relentless," Gorman coach Kenny Sanchez said. "That's a good word. He's running like he's back at full strength."
Martell added 209 yards rushing and three scores and threw a 12-yard TD pass to Austin Arnold in the second quarter. He finished 5 of 11 passing for 93 yards.
Jalen Nailor had four catches for 81 yards for the Gaels.
Gorman's defense, meanwhile, held Palo Verde to 102 yards of total offense, including only 4 yards through the air. The Gaels forced three turnovers, and the penetration from their defensive line forced Palo Verde quarterback Nick Zuppas into tough, quick throws all game long.
Zuppas finished just 1-for-9 passing for the Panthers.
Bubba Bolden and Greg Francis each had an interception for Gorman, and teammate Blake Forte recovered a fumble.
"We have a great D-line," said linebacker Farrell Hester, who is committed to UNLV. "They're out there grinding for us, taking on double-team blocks. I wouldn't be able to do half — actually, 100 percent — of the stuff I do without them. They're the ones holding it down, and we get all the glory."
Jonathan Schofield finished with 55 yards rushing on 14 carries to lead Palo Verde (3-7).
"Really proud of how we played against the public schools this year," Palo Verde coach Joe Aznarez said. "Our kids fought (today) — they have all year. They play hard and with heart and integrity, so I'm really proud of that."
Contact reporter Ashton Ferguson at aferguson@reviewjournal.com or 702-383-0430. Follow @af_ferguson on Twitter.
Box score:
Bishop Gorman 59, Palo Verde 0