Mojave avoids potential early disaster, rolls into state final
November 18, 2017 - 6:47 pm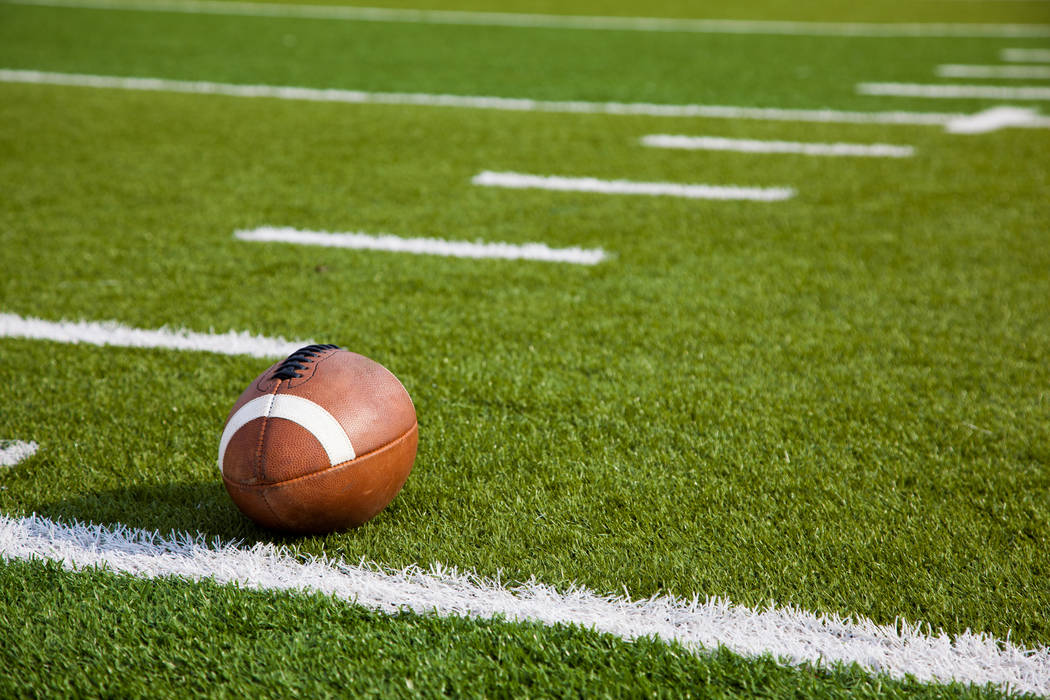 An early mistake could have put Mojave into an early hole in Saturday's Class 3A state semifinal game in Fernley.
Instead the Rattlers' response started an avalanche of points that propelled them into next week's championship game.
Noah Thompson scored on a pair of twin 44-yard touchdown runs, the second one killing any thoughts of a Fernley comeback, to lead Mojave to a 42-13 win.
"This is the first time in school history we've ever been this far and it just shows the work and the effort that both the kids and the coaches have been putting in since February of last year," Mojave coach Abraham Gonzalez said. "It's just what Mojave's being made of now."
Mojave running back Tawee Walker fumbled on the third play of the game, setting Fernley up at the Mojave 39-yard line. But after Fernley drove to the Mojave 19, Dequincy Mitchell intercepted Fernley's Zach Burns and returned the ball to the 50-yard line. Walker cashed in the eight-play drive, diving over the pile from two yards out for an 8-0 lead.
"I made a really bad mistake in the first but I know my team's got my back," Walker said. "We knew they weren't going to score on us, my team had my back. We had to put the mistakes in the past."
After dodging disaster, the Rattlers (10-2) took control of the game on their next two drives.
Mojave scored on another 8-play drive, going up 14-0 on an 18-yard touchdown pass from Xavier DeLong to John Harper on the first play of the second quarter.
The Mojave forced another turnover when Burns was sacked and fumbled, and six players later, Thompson's first touchdown run made it 22-0.
"I knew we had the fire in us, we just had to bring it out," Thompson said.
After a three-and out by Fernley, followed by an unsuccessful fake punt, the Rattlers took full command of the proceedings, on a 14-yard touchdown run by Quincy Smith that made it 28-0.
Fernley (10-2) struck right back with a 52-yard touchdown pass from Burns to Cameron Bertok, but any hopes of a comeback Fernley had were snuffed out when Thompson broke free a second time to make it 34-7.
"We just came out and balled," DeLong said. "We've been working so hard, and just, I love my team man. It showed on the field today."
Mojave will face Desert Pines (9-2) in the state championship game at 1 p.m. next Saturday at Bishop Gorman.
"It means a lot, my wonderful team," Walker said. "I love my brothers, I love playing with them and wouldn't want to play with nobody else."
Box score: