Tony Sanchez instilled toughness in younger brother Kenny
August 28, 2015 - 8:09 pm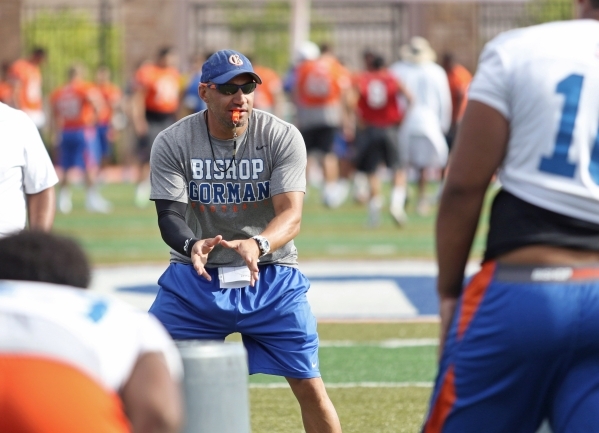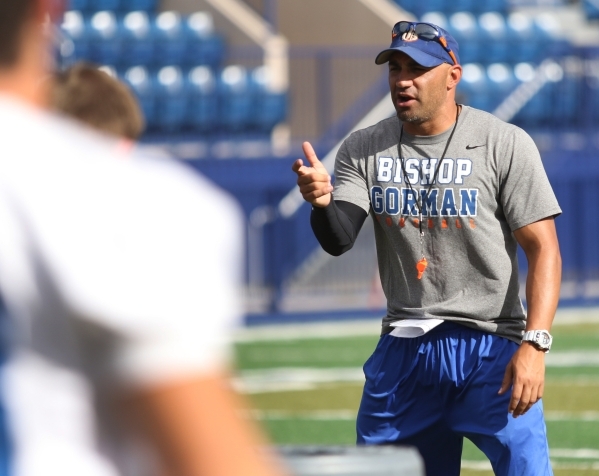 Kenny Sanchez grew frustrated with every inside pitch, every side-armed delivery that backed him off the plate. He knew what it meant.
He understood the message that was being sent.
Older brother was making a point.
"I got so mad because I knew he was trying to hit me," Sanchez said. "We have always competed against each other. I'm sure right now if we played a game of shuffleboard, we'd probably try to kill each other. We always wanted to win.
"But the guy is relentless. I'm biased, obviously, but none of what he's about is fake. It's all genuine. His passion. His work ethic. It's all real. I'm going to miss being around that on a daily basis, being around him and seeing that level of commitment."
Years have passed since Tony Sanchez as an assistant coach for his brother's baseball team went all side-armed when delivering those batting practice fastballs, but if the intent was to toughen his youngest sibling and prepare him for more challenging days on the fields of play, it worked.
At 7 p.m. Saturday on ESPNU, under the sort of glare only Bishop Gorman High School football can provide locally, Kenny Sanchez steps onto center stage in a leading role, having been tutored and prepared by the man who has moved across town to try to revive the perennial loser that has been UNLV.
The Gaels open their season against visiting Chandler High from Arizona, a matchup of top 20 teams nationally.
It's one thing to follow a prep legend. It's another when that person is your brother. It's an entirely different matter when you are assuming control of a program that has won six straight state titles, is the defending national champion and went 85-5 under a certain former side-armed assistant baseball coach.
But this is how things worked in a Sanchez household of four brothers. You fought and scratched and clawed and worked for everything, believing things such as dedication and loyalty would see you through the most difficult of times.
"I was the toughest because I had three older brothers beating me up and got the brunt of everything," Kenny said. "(Tony) would say he was the toughest."
Bobby Sanchez is a receivers coach at Bishop Gorman.
Joey Sanchez is in the Army reserves and has served two tours in Iraq.
I'm thinking Joey is the toughest.
"He probably is," Kenny said. "He's the only one of us who has been in combat. People say they want to sign up to fight all the time. He actually did."
The boys' mother, Wendy, raised four sons who are six years apart in age.
"Mom is from England," Tony said, "so when she started with, 'Oh, bloody hell,' we were all in trouble."
OK, so she's the toughest.
Funny how expectations work. Tony Sanchez has gone from others expecting his high school team to win each week to a college program at which most are shocked when it does. Kenny is 35 and has gone from assisting the powerful Gaels to leading them, to playing a part in the outcome of all those blowout victories and state championships and national rankings to be counted on as one who will deliver even more.
But certain things remain constant for the Sanchez brothers and football. Few speeches are made or interviews given or game plans designed without paying respect to the process, to this ideal that you wake up every morning and go outwork everyone else, and whatever the scoreboard says at game's end is what such an approach delivered that particular week.
"The biggest thing for Kenny moving in as a head coach is to realize you can only control so many things," Tony said. "Stay true to the process, the preparation, the way you treat the kids, the expectation level. But don't put undue pressure on yourself. If we didn't win a game, I never minded if we played well and did a great job on the process and just lost a fight. Kenny is going to be fine, regardless of any outcome.
"It's like me taking the (UNLV) job. What is the magic answer? What do I have to do so much different than I have before to make this better? Nothing. Work hard, be organized and make sure you do a great job explaining your expectations."
It's tough to go undefeated in a prep season. Impossible for most. Even the best of teams need a stretch of fortune over three months. But that's what Bishop Gorman did in winning its national championship last year and, fair or not, reasonable or not, it is what many expect of the Gaels annually.
At 7 p.m. today, under that blinding orange and blue glare, Kenny Sanchez takes center stage, with all the pressure and expectations that come with such a leading role.
"It's the same thing every year," he said. "We start over. We break it down and build it up and try to be better than the last one. Every year offers a new team. This one hasn't accomplished anything yet. It's the 2015 season. Once it's done, we'll start all over again."
For the Sanchez brothers, if you haven't guessed by now, it's a process.
Ed Graney can be reached at egraney@reviewjournal.com or 702-383-4618. He can be a heard on "Seat and Ed" on Fox Sports 1340 from 2 p.m. to 4 p.m. Monday through Friday. On Twitter: @edgraney