3A BOYS SOCCER: Western's historic season ends one win shy of state title
November 12, 2016 - 3:49 pm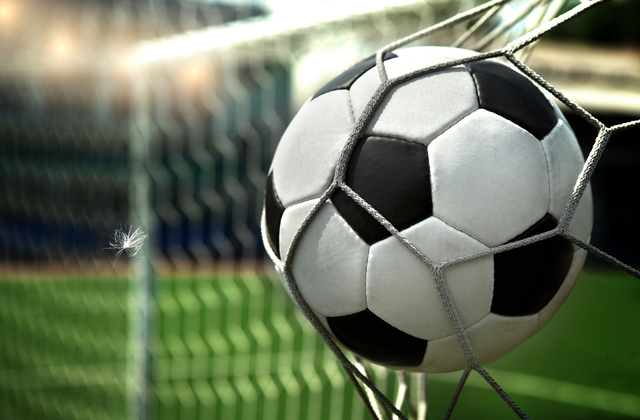 At 11:32 a.m. on Saturday, the best season in Western boys soccer history came to an end.
The Warriors, who had never played for a region title before this year, saw their season end later than it ever has before. They were the last Class 3A team standing from the Southern Region before falling to Sparks 2-0 in the state title game at Bettye Wilson Park.
"I don't even know if proud is a good word, I think proud is so 'meh' of a word," Western coach Kory Pippin said. "But that's what you are. You know that you're going to be overjoyed to have been on the ride with them the whole time."
Pippin is a first-year head coach. He took over from Robert Feller, who guided the Warriors to four consecutive league titles. But Feller never got them to the region title game, which Western won last week. And he never got them to a state title game.
"I'm very proud," senior keeper Jose Anaya said. "We didn't take (the Sunset League title), but it didn't really matter because we won regionals."
The Warriors finished 17-7-2, one less win than the 2015 squad that went undefeated in league play but fell in the first round of the playoffs.
This year's team was better. And until 11:32 a.m. on Saturday, this year's team believed it was the best in the state.
Sparks (25-2-1) got on the board in the 18th minute. Sparks senior forward Genaro Vasquez and Anaya collided in the 18-yard box and the call went Vasquez's way, resulting in a penalty kick and a yellow card for Anaya. With Anaya forced to sit out, senior Brandon Grajeda put on the keeper gloves and entered the game.
The shot went right into Grajeda, but senior midfielder Jesus Partida pounced on the rebound for the Railroaders.
When Sparks' second goal went in, a beautiful cross from Partida that led to a Vasquez redirect in the 54th minute, the despondent reaction from Western bench said it all. It was over.
"We came this far, we did an amazing job," Anaya said. "We didn't only do it for us, we did it for the whole school."
Anaya is graduating and will not be part of next year's squad. Neither will captain Angel Lopez-Castillo or leading goal scorer David Ginsburg, but it's not as if the seniors are leaving the cupboard dry.
Sophomore Juan Estrada had 15 goals this year. Sophomore Gustavo Sanchez clinched Western's trip to the title game with a goal Friday and freshman Mauricio Muniz had an assist in the region title game and scored in the state semifinals.
It was nearly as successful of a debut season Pippin could have asked for. And he can't wait for the second act.
"I'm just blessed to be able to be a part of that and ideally I'll be blessed to be part of it again," Pippin said. "We'll worry about next year tomorrow. But until then, hopefully they can get through this moment of tears and be able to look back on it and say that they've done something special with each other."
Contact Justin Emerson at jemerson@reviewjournal.com or (702) 387-2944. Follow @J15Emerson on Twitter.
Box score: