Eldorado defeats No. 4 Arbor View in boys soccer — PHOTOS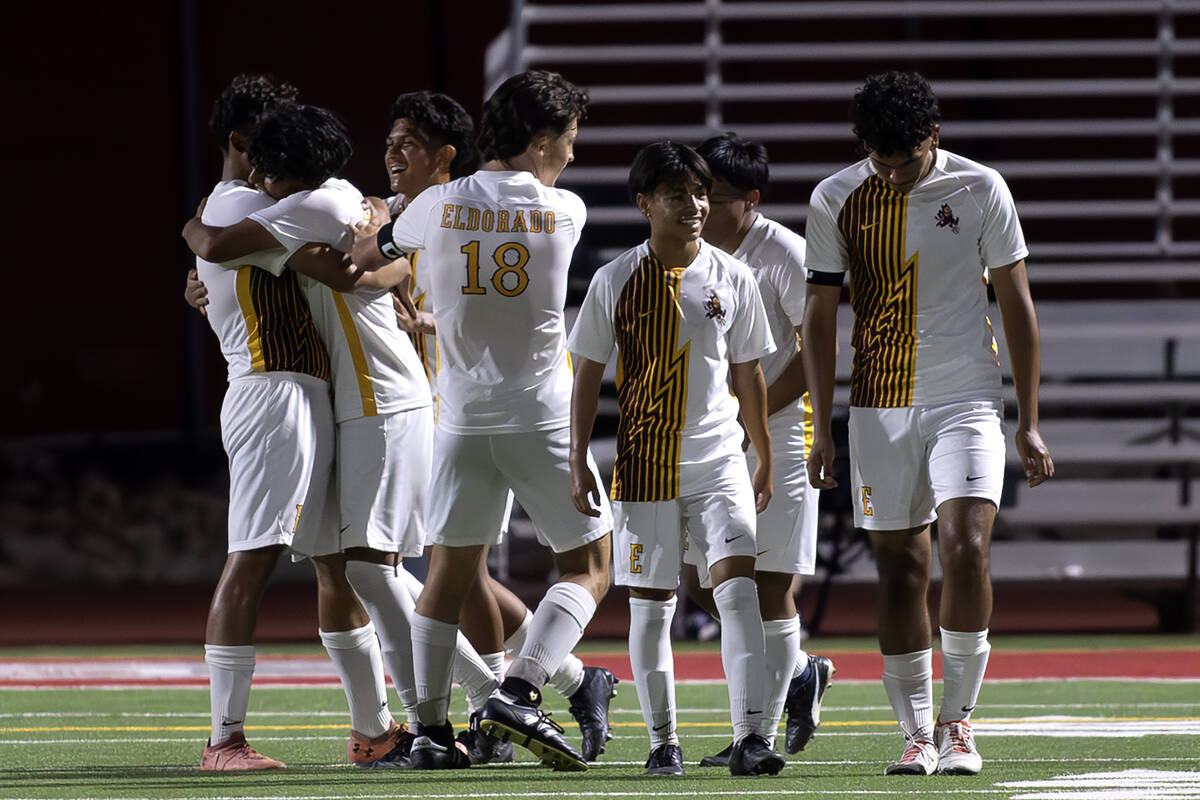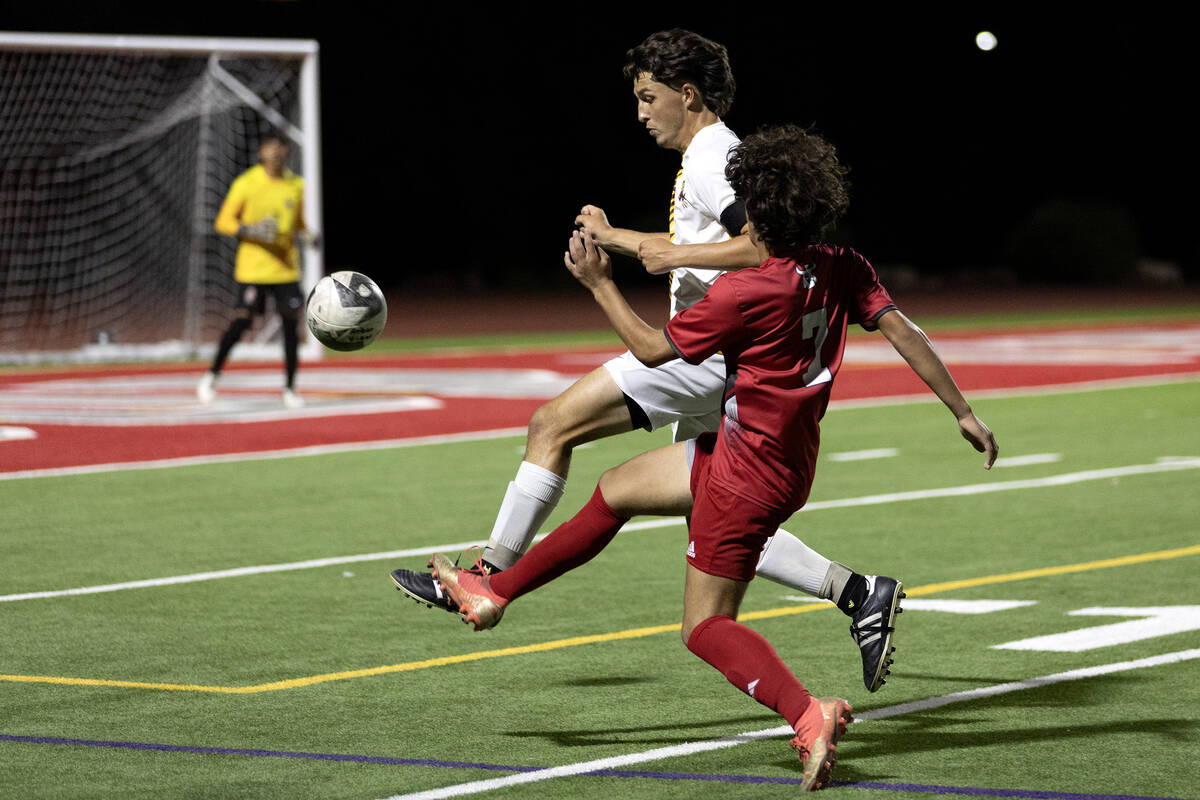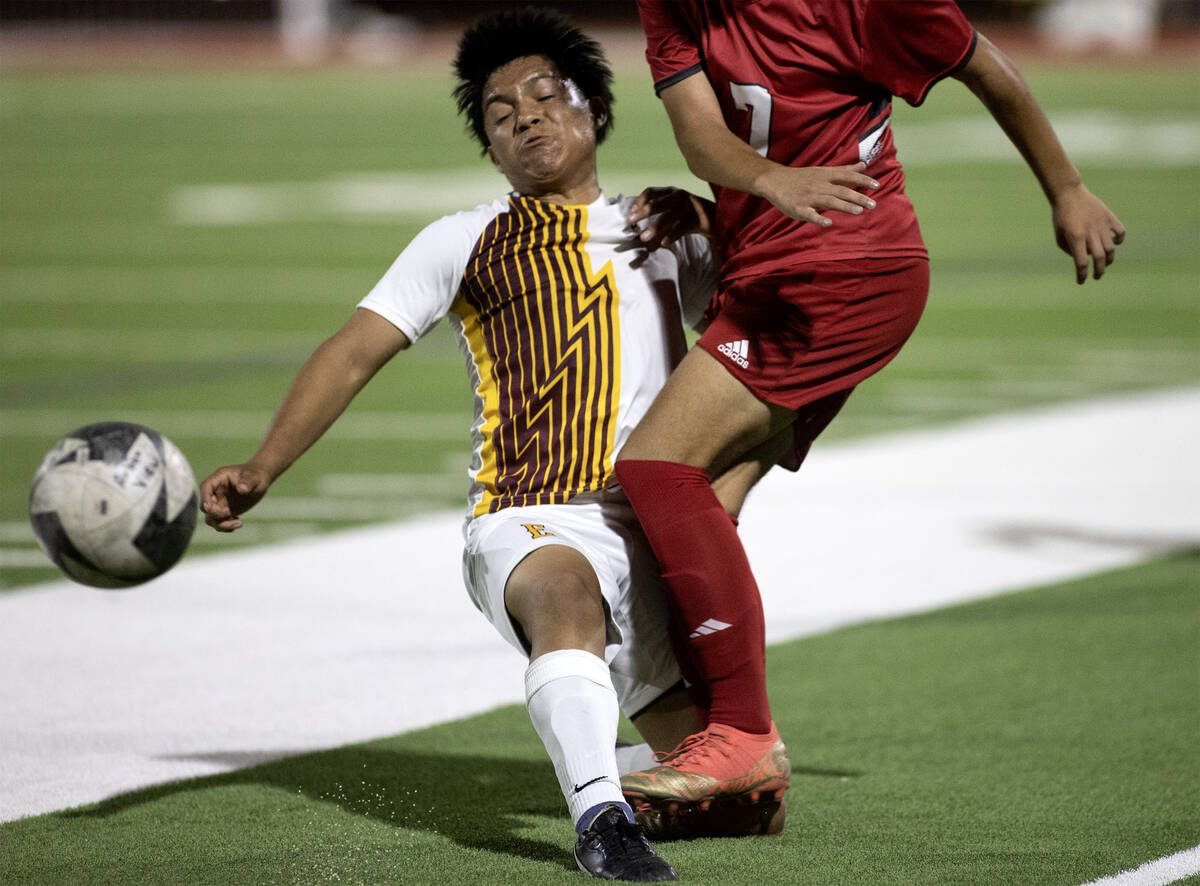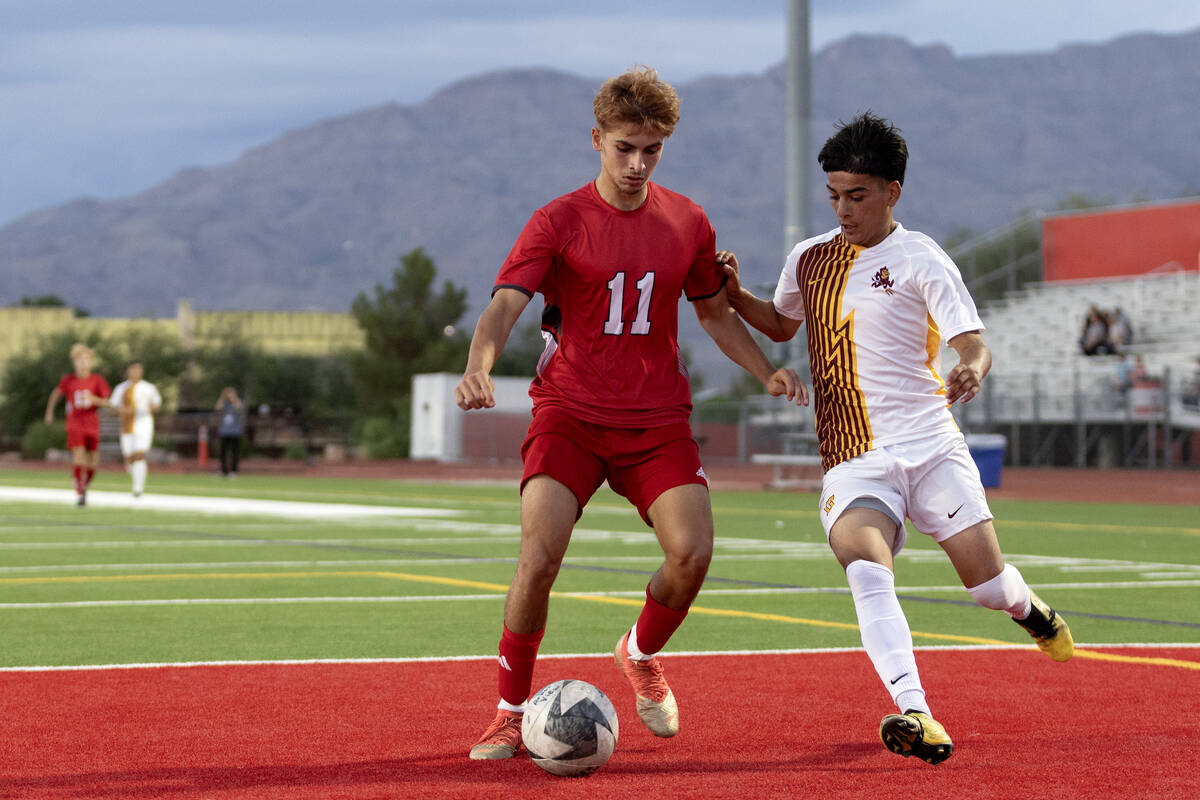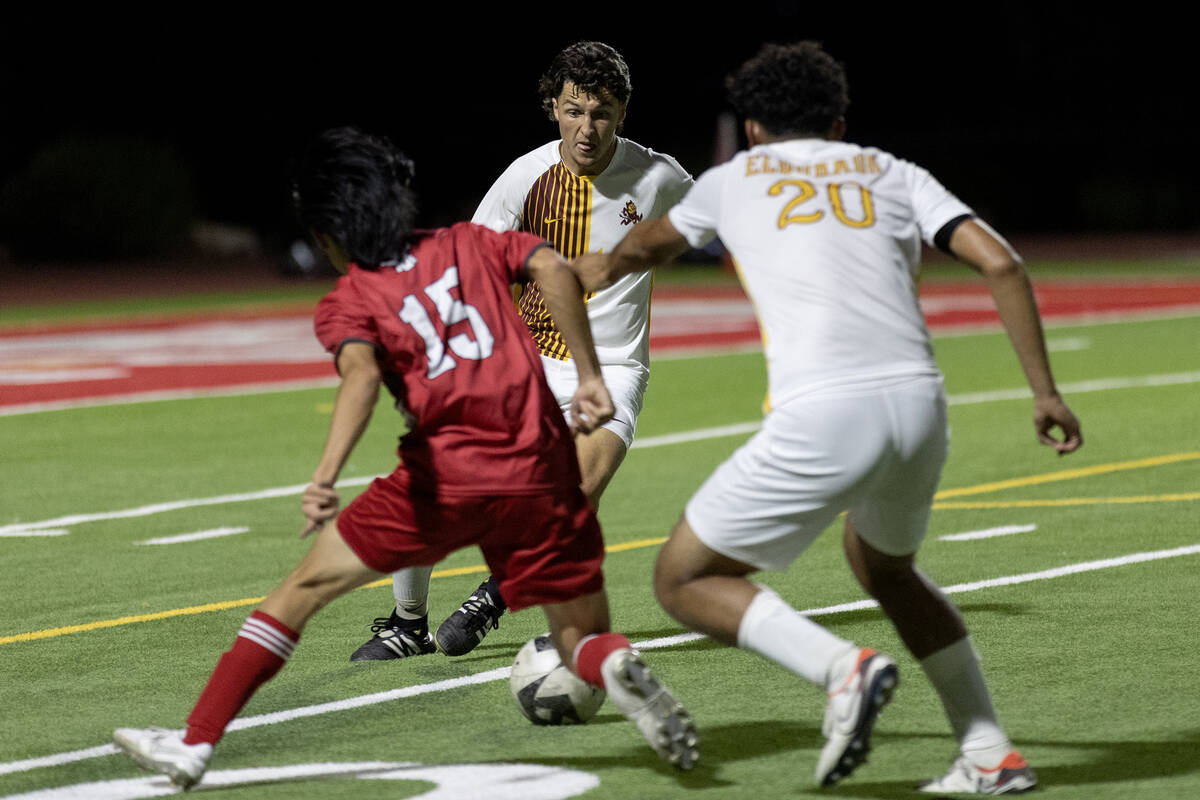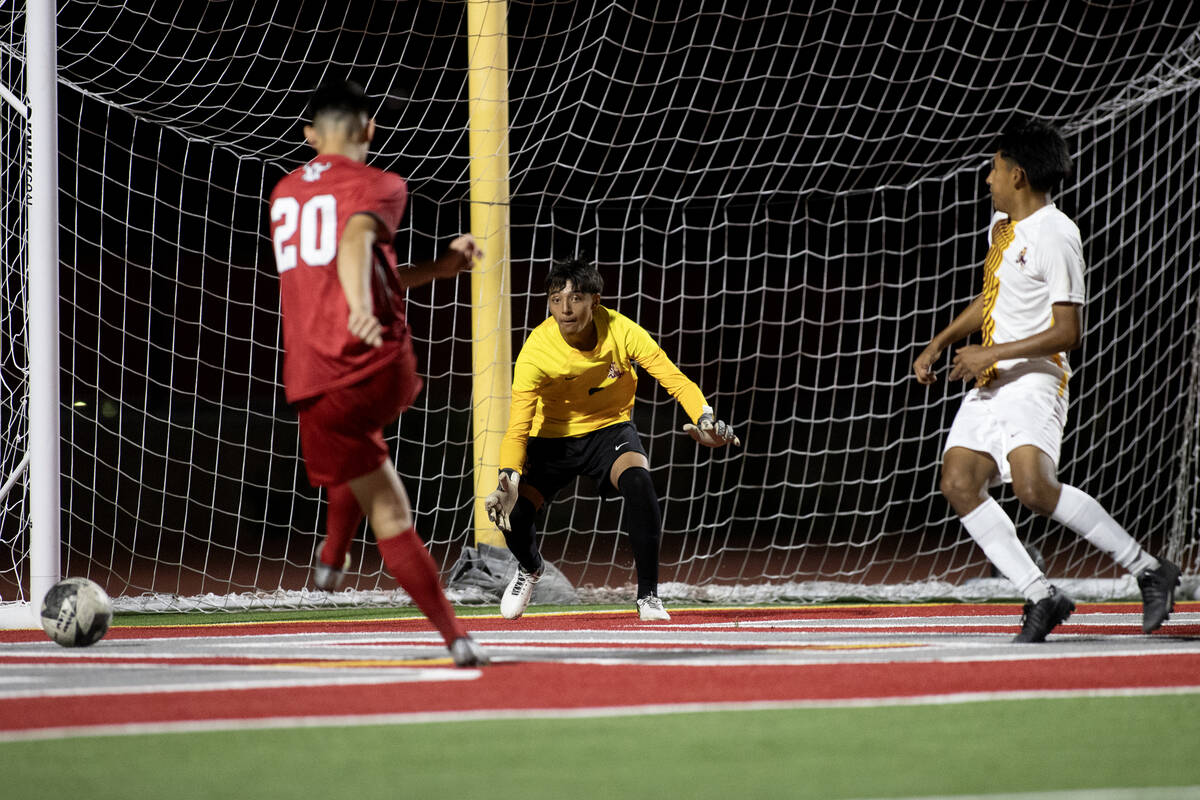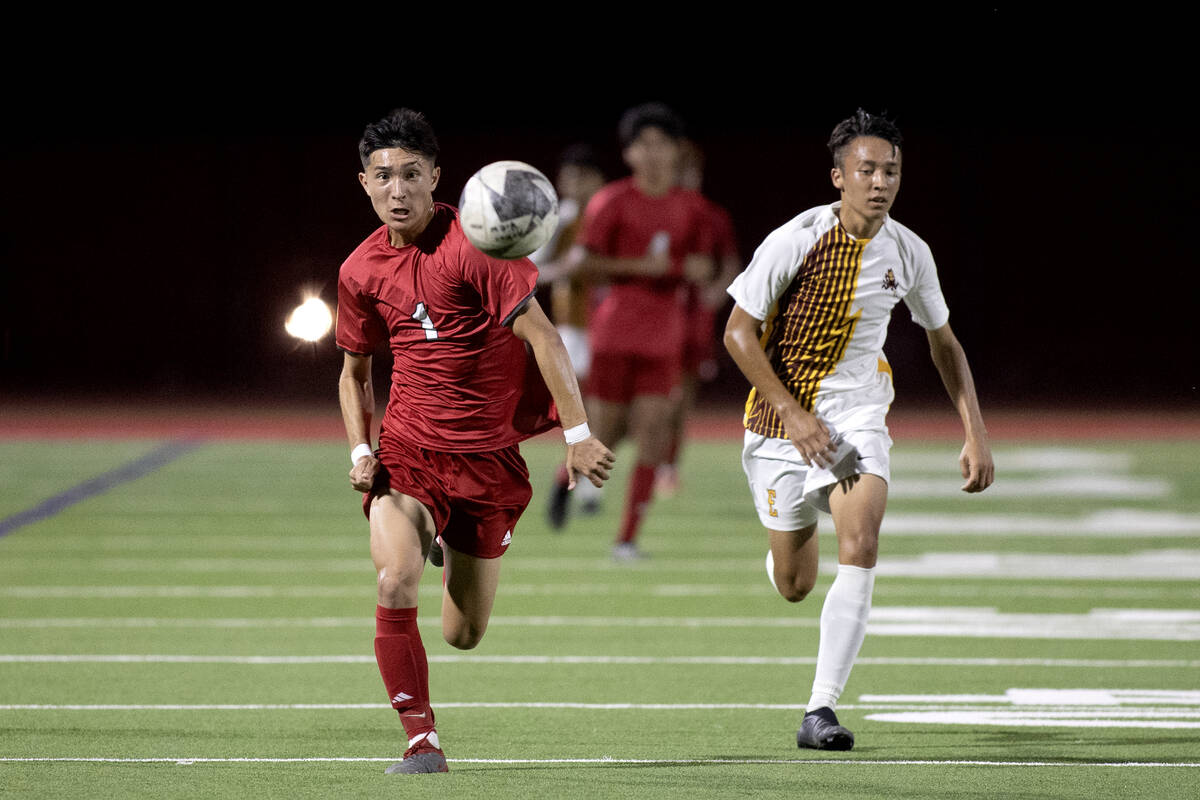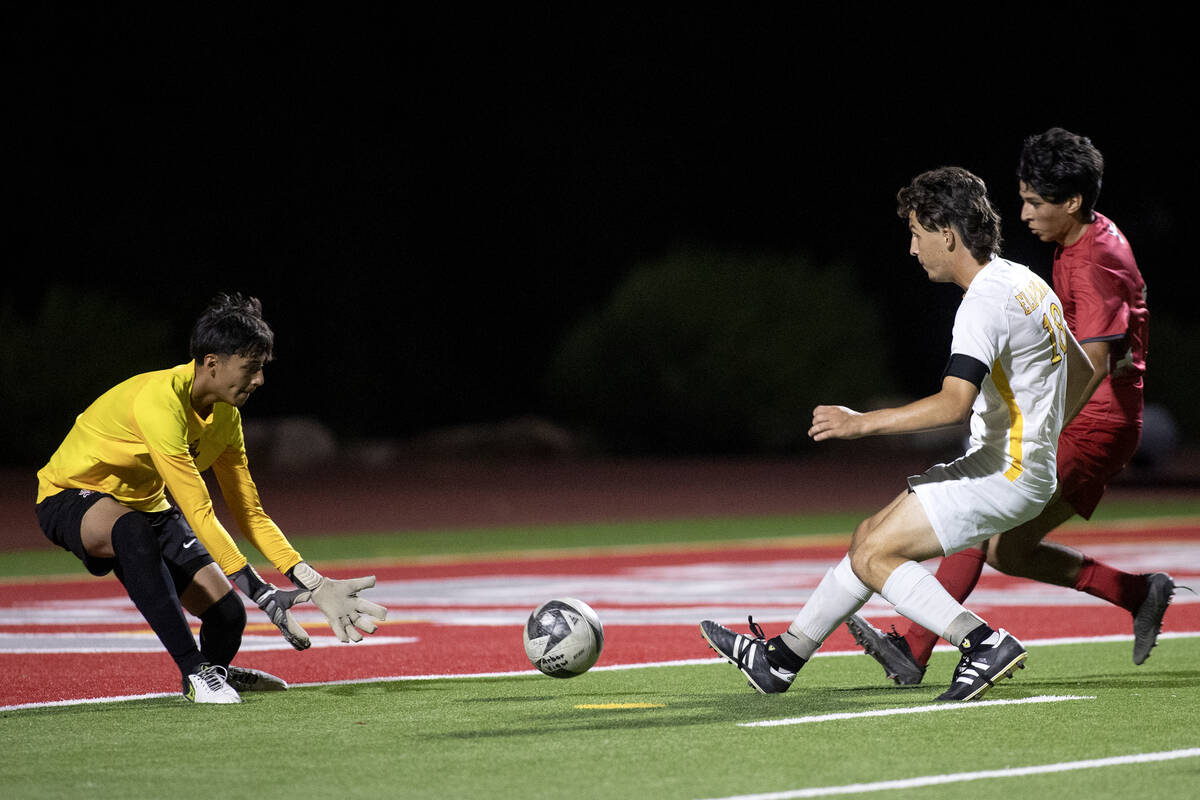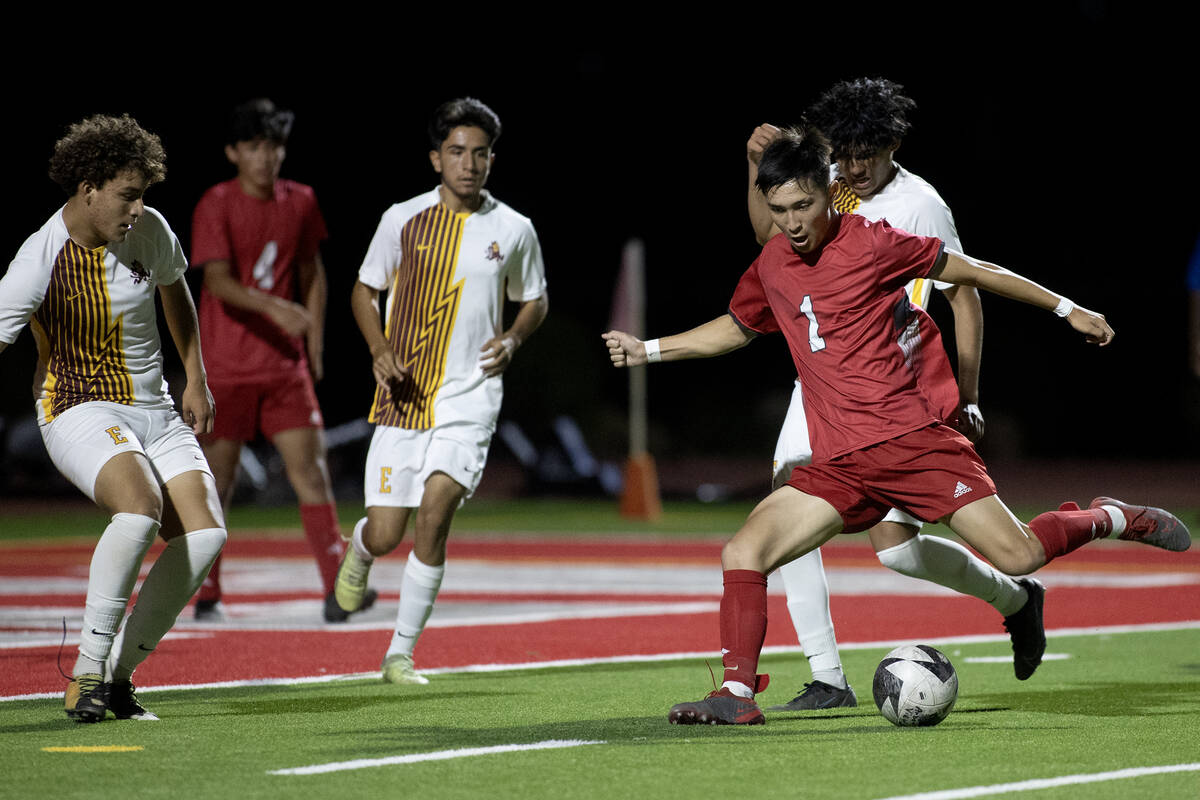 Henyor Archila scored two goals to lead Eldorado to a 4-3 road victory over Arbor View, No. 4 in the Review-Journal's Class 5A rankings, in a boys soccer game Tuesday.
Luis Martinez and Joaquin Garcia each scored a goal for Eldorado (6-5-1, 2-3-0 Class 5A Southern League).
Eldorado next plays at Bishop Gorman at 6 p.m. Thursday in a rematch of last year's 5A state title game. Arbor View (2-2-1, 2-2-1) plays at Sunrise Mountain at 4:30 p.m. Thursday.
Contact Alex Wright at awright@reviewjournal.com. Follow @AlexWright1028 on X.