Roundup: Tech and Cimarron play to dramatic draw
August 31, 2018 - 8:34 pm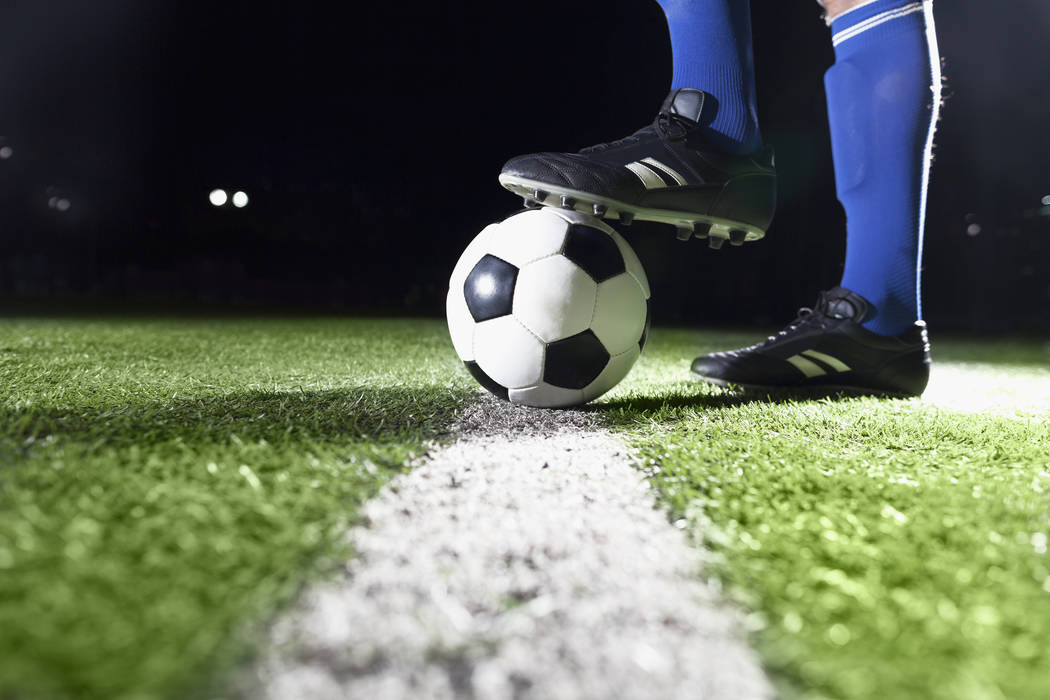 Tech's boys soccer team scored three unanswered goals to take a 3-2 lead over host Cimarron-Memorial on Friday afternoon, but Fernando Arevalo headed home the equalizer with 14 minutes remaining in regulation to clinch a 3-3 tie.
Arevalo had a hat trick, and Diego Zacarias had two assists for Cimarron.
Alex Meija had two goals, and Alan Lopez had one for Tech.
Silverado 4, Legacy 2 — At Silverado, Conner Barlow and Sean Borla each scored one goal and had one assist as they led the Skyhawks to a victory over the Longhorns.
Silverado's Zach Jenkins and Isaac Allen also each scored once.
Legacy's Jesus Cruz scored two goals, both on assists from Maximus Orozco.
Eldorado 2, Sierra Vista 0 — At Sierra Vista, Roberto Gonzalez and Leonel Sedano scored a goal apiece to help the Sundevils shut out the Moutain Lions.
Santiago Ortiz and Emiliano Garcia combined for the shutout.
Durango 5, Arbor View 1 — At Durango, Tyson Tesfamariam had two goals to lead the Trailblazers to a win over the Aggies.
David Villa-Tovar had one goal and one assist for Durango.
Carlos Juarez-Cornelius and Marcos Delgado also tallied one goal each for the Trailblazers.
Sky Pointe 5, Somerset-Losee 1 — At Sky Pointe, Aden Bunch recorded a hat trick to lead the Eagles over the Lions.
Don Jean-Francois recorded one goal and two assists for Sky Pointe.
Las Vegas 6, Basic 0 — Sergio Aguayo had three goals and two assists to lead the Wildcats to victory over the Wolves.
Nathan Zamora had two goals, and Enilson Contreras scored once for Las Vegas.
Rodolofo Gomez tallied five saves to secure the shutout.
Valley 9, SLAM Academy 3 — At Valley, the Vikings rolled past the Bulls.
Elko 6, The Meadows 1 — At Ely, the Indians downed the Mustangs in the White Pine Invitational.
Battle Mountain 4, The Meadows 1 — At Ely, the Longhorns scored twice in each half to top the Mustangs in the White Pine Invitational.
Box Scores:
Sky Pointe 5, Somerset-Losee 1