Roundup: Tech nets road win at Durango
September 27, 2018 - 9:33 pm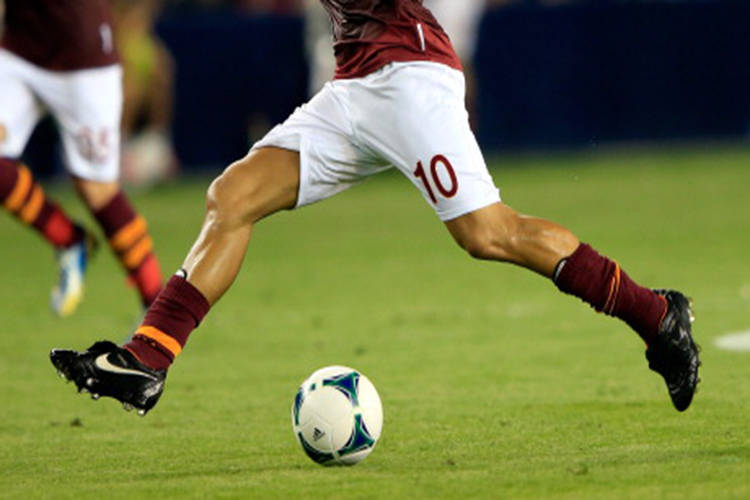 Ricardo Felipe scored a second-half goal on Thursday to lift Tech's boys soccer team to a 1-0 road win over Durango.
Felipe's goal came on an assist from Alan Lopez.
Yobani Garcia-Benitez had the shutout for the Roadrunners.
Cimarron-Memorial 2, Chaparral 0 — At Cimarron, Alan Soriano and Andrew Arias each scored a first-half goal as the Spartans shut out the Cowboys.
Dylan Crosby-Moghadam made three saves to get the shutout.
Coronado 2, Spring Valley 1 — At Coronado, Alfredo Diaz and Brock Rideout each had a goal and an assist to lead the Cougars over the Grizzlies.
Cesar Estrada scored for Spring Valley.
Sierra Vista 2, Foothill 2 — At Foothill, the Mountain Lions and Falcons played to a draw.
Carson Beck scored both goals for Sierra Vista.
Ludvig Hansen and Tate Banzon each scored one goal for Foothill.
Desert Oasis 7, Basic 1 — At Basic, Erik Ramos scored three goals to help the Diamondbacks to a 7-1 win over the Wolves.
Ethan Kovach scored twice, and Serek Christensen and Zackey Baria each scored once for Desert Oasis.
Pablo Sanchez scored Basic's goal.
Valley 8, Adelson School 0 — At Valley, Gael Mejia and Samuel Milenge each had three goals as the Vikings defeated the Lions.
Victor Hernandez-Ramirez and Jose Valles each added a goal for Valley.
Joshua Carrizales had one save in the shutout.
Bishop Gorman 8, Silverado 0 — At Gorman, the Gaels routed the Skyhawks.
Box scores:
Cimarron-Memorial 2, Chaparral 0