Roundup: Alexandra Trinidad scores twice to help Sunrise Mountain beat Cheyenne
September 6, 2017 - 8:43 pm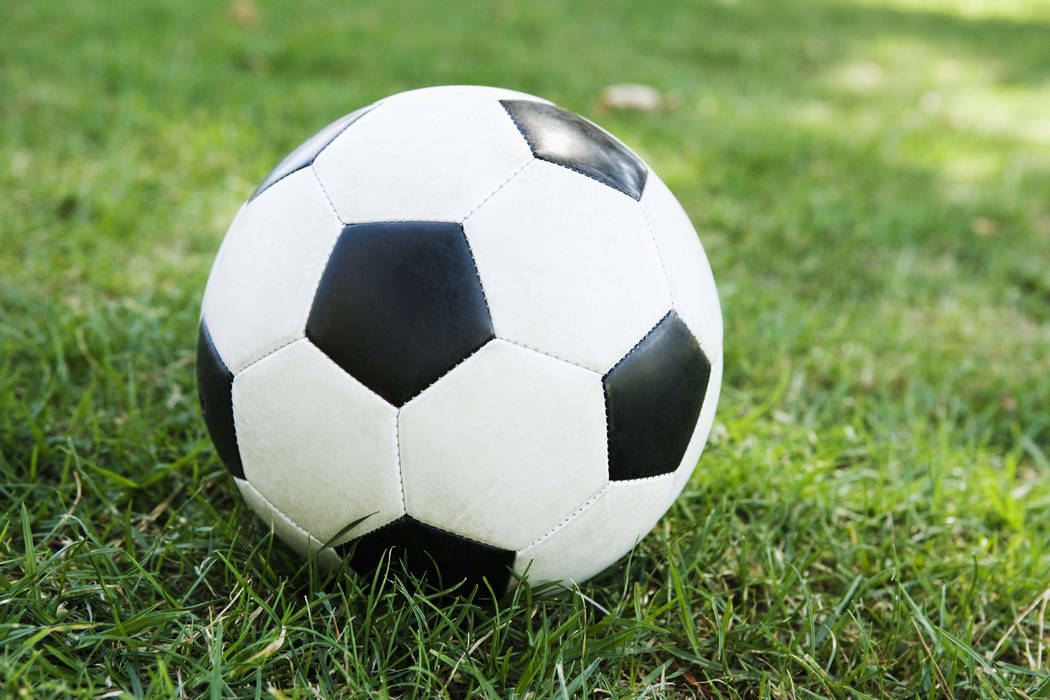 Alexandra Trinidad scored both goals for Sunrise Mountain's girls soccer team in a 2-1 home victory over Cheyenne on Wednesday.
Yadira Erives scored for Cheyenne on a free kick with seconds to play in the game.
Arbor View 2, Shadow Ridge 1 — At Arbor View, Jolianna Meyers scored on an assist from Deja Erickson in the second half as the Aggies edged the Mustangs.
Hannah Ferrara also scored for Arbor View.
Joey Wright scored Shadow Ridge's goal.
Western 6, Desert Pines 1 — At Desert Pines, Angela Corona-Perez had three goals to power the Warriors over the Jaguars.
Gissell Rodriguez, Devany Marroquin and Caro Acosta each scored once for the Warriors.
Lizuly Mireles-Gutierrez scored for the Jaguars.
Centennial 6, Cimarron-Memorial 0 — At Cimarron, Quincy Bonds, Marcella Brooks and Dona Acierto each scored twice as the Bulldogs rolled by the Spartans.
Bonds and Brooks each had an assist.
Centennial's Viviana Cera had two assists, and Addison Riddle made eight saves in the shutout.
Pahrump Valley 8, Mojave 0 — At Pahrump, Vaniah Vitto had three goals, and teammate Makayla Gent had two goals and an assist as the Trojans blanked the Rattlers.
Grace Gundacker, Madelyn Souza and Kaylee Vega also scored for Pahrump. Goalkeeper Alyvia Briscoe earned the shutout for the Trojans.
Palo Verde 7, Legacy 0 — At Legacy, Olivia Packer scored four goals as the Panthers routed the Longhorns.
Kassidy Sayles, Carlee Giammona and Katelyn Fann all scored for the Panthers, and Sarah Saxe recorded the shutout.
Box scores:
Centennial 6, Cimarron-Memorial 0
Sunrise Mountain 2, Cheyenne 1