Roundup: Isabella Skrinjaric's goal the difference as Legacy tops Eldorado
October 15, 2018 - 8:09 pm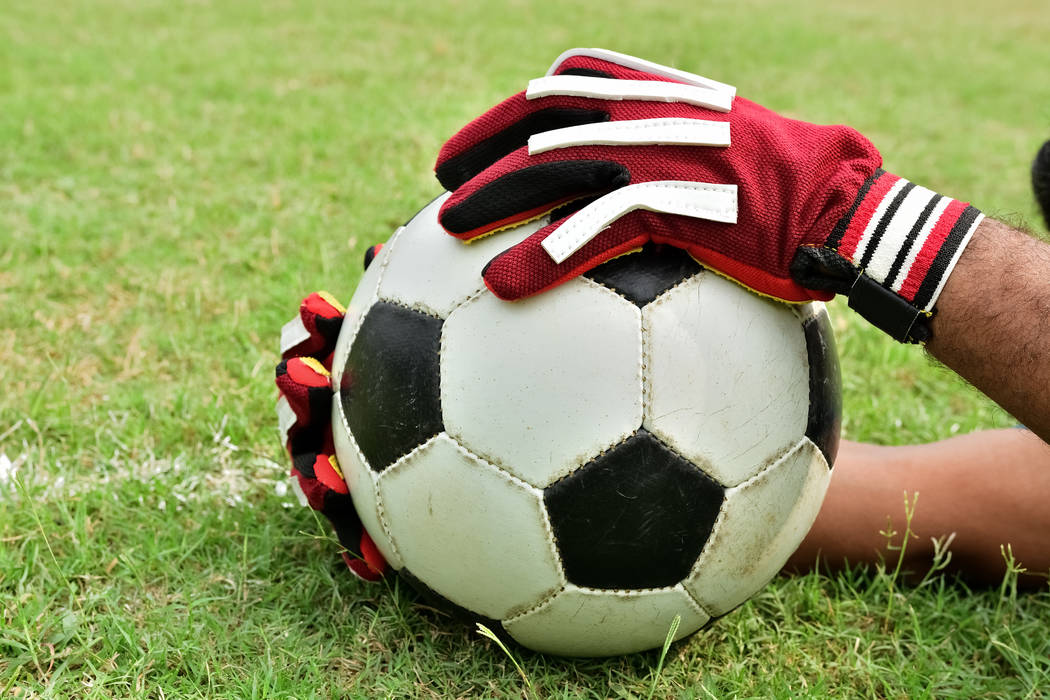 Isabella Skrinjaric scored the game's lone goal as Legacy's girls soccer team battled for a 1-0 home win over Eldorado on Monday.
Reina Pizano made four saves in the shutout for the Longhorns.
Gabriella Lancaster assisted on the Legacy's goal.
Tech 3, Clark 0 — At Tech, Analysa Zepeda had two goals as the Roadrunners beat the Chargers.
Litzy Saucedo had one goal for Tech.
Chloe Dody had the shutout for the Roadrunners.
Western 3, Pahrump Valley 0 — At Western, Maria Yanez made 13 saves to preserve the Warriors' shutout over the Trojans.
Gissell Rodriguez, Geraldo Gomez and Caro Acosta each scored for Western, and teammate Devany Marroquin had two assists.
Valley 4, Mojave 1 — At Mojave, Erika Baltazar had two goals for the Vikings as they defeated the Rattlers.
Irene Zarate and Destiny Ayala each scored one goal for Valley.
Mistika Dela Garza scored for Mojave.
Foothill 5, Basic 1 — At Foothill, Aqui Williams scored two goals to lead the Falcons to a win over the Wolves.
Foothill's Arianna Vigil and Gabby Anderson each added a goal and an assist, and teammate Brooke Vokoun scored one goal.
Darby Parise scored off a free kick for Basic.
Sierra Vista 5, Spring Valley 1 — At Sierra Vista, Amani Felipe had three goals and an assist as the Mountain Lions beat the Grizzlies.
Adrienne Hallock added a goal and an assist, and Janessi Diaz scored once for Sierra Vista.
Haley Pierce had Spring Valley's goal.
Coronado 5, Desert Oasis 0 — At Coronado, Simone Hottentot scored two goals as the Cougars took down the Diamondbacks.
Alysa Caso, Carly Gustafson and Leili Rosenberg each scored once for Coronado.
Taylor Book and Stella Poste combined for the shutout. Book made three saves.
Bishop Gorman 6, Liberty 1 — At Liberty, Ashtyn Fink had three goals and an assist to power the Gaels over the Patriots.
Mia DiOrio had two goals for Gorman, and teammmate Jaden Terrana scored once and had an assist.
Mia Edwards scored for Liberty.
Green Valley 6, Durango 1 — At Durango, Karina Gonzalez netted three goals as the Gators rolled past the Trailblazers.
Jazlyn Camacho, Taylor O'Neill, and Grace Panik each scored one goal for the Gators.
Laila Loring scored Durango' s goal.
Box scores:
Sierra Vista 5, Spring Valley 1