Roundup: Madison Sonerholm's goal gives Faith Lutheran win over Arbor View
October 10, 2018 - 8:33 pm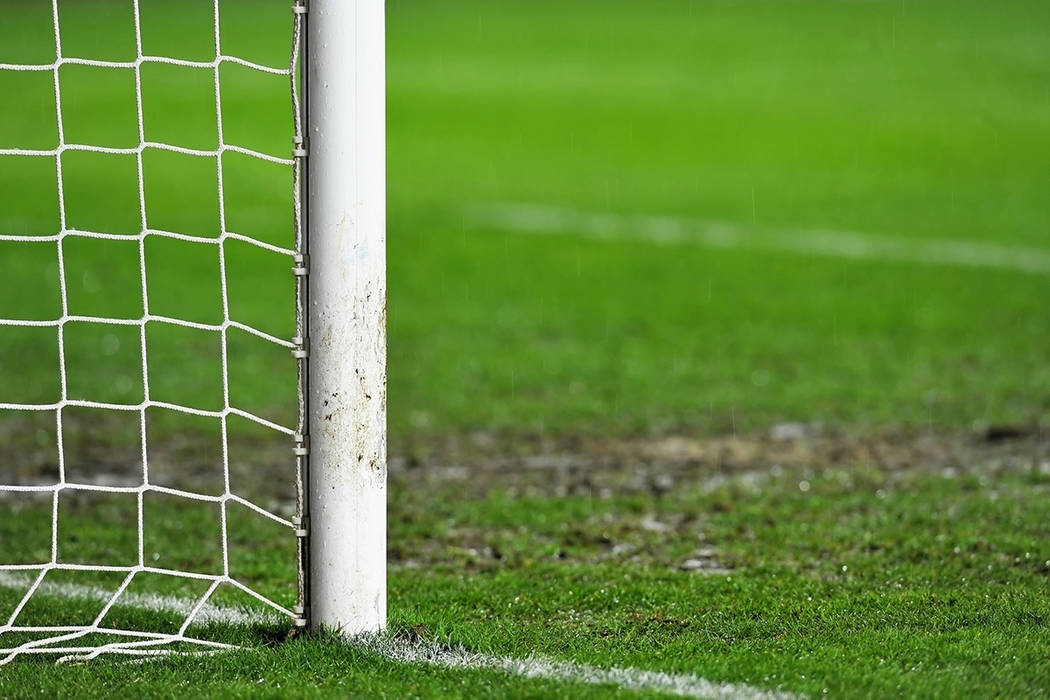 Madison Sonerholm scored with just more than nine minutes to play Wednesday to give Faith Lutheran's girls soccer team a 1-0 road win over Arbor View.
Maggie Shuirman assisted on the winning goal for the Crusaders, who remained undefeated (11-0) in the Mountain League.
Jordan Brown made five saves to earn the shutout.
Palo Verde 2, Bonanza 0 — At Bonanza, Ariana Virella and Taylor Crouch each scored a goal to help the Panthers down the Bengals.
Alana Sullivan supplied two assists for Palo Verde, and goalkeeper Sarah Saxe made two saves to get the shutout.
Moapa Valley 1, Virgin Valley 0 — At Mesquite, Italia Bracamontes had the game's only goal as the Pirates defeated the Vikings.
Kyra Larsen made eight saves in the shutout for Moapa Valley.
Las Vegas 4, Eldorado 0 — At Eldorado, Maria Hernandez had a goal and an assist as the Wildcats beat the Sundevils.
Brinkley McCoy, Leslie Garcia and Tyler Rhoads each had one goal for Las Vegas.
Larina Ibarra and Guadalupe Hernandez combined for the shutout.
Cimarron-Memorial 2, Desert Pines 2 — At Desert Pines, Nazly Ramos scored two first-half goals to help the host Jaguars earn a tie with the Spartans.
Leanne Sawyer and Jazalynn Skougard each had a goal for Cimarron.
Shadow Ridge 4, Canyon Springs 0 — At Canyon Springs, Reese Simmons had two goals and an assist to lead the Mustangs over the Pioneers.
Taylore Simmons had a goal and an assist, and Abigail Mendez scored once for Shadow Ridge.
Cassandra Tolton made four saves to get the shutout.
Centennial 4, Legacy 1 — At Centennial, Quincy Bonds scored twice as the Bulldogs beat the Longhorns.
Marcella Brooks added a goal and two assists, and Kayla Barto scored once for Centennial.
Gabriella Lancaster had Legacy's goal.
Bishop Gorman 5, Foothill 0 — At Gorman, Jenna Madrid scored twice, and Jaden Terrana added a goal and two assists as the Gaels used a strong second half to blank the Falcons.
Gianna Gourley and Kennedy Enus each added a goal for Gorman, which netted four second-half goals.
Kirsten Kircher and Maris Findlay combined on the shutout for the Gaels.
Boulder City 5, Sky Pointe 1 — At Boulder City, Sophia Legat scored three goals as the Eagles defeated Sky Pointe.
Makenna Arboreen added two goals for Boulder City.
Rancho 7, Cheyenne 0 — At Cheyenne, Logan Dixon and Kate Saaverde each scored twice as the Rams routed the Desert Shields to earn their first victory.
Natividad Martinez added a goal and two assists, Hannah Smith had a goal and an assist, and Chelsey Lopez scored once for Rancho.
Cindy Mora and Delaney Weirauch combined on the shutout.
Box scores:
Cimarron-Memorial 2, Desert Pines 2
Faith Lutheran 1, Arbor View 0
Moapa Valley 1, Virgin Valley 0
Shadow Ridge 4, Canyon Springs 0