1A STATE SOFTBALL: Pahranagat Valley routs Indian Springs, will defend title against Wells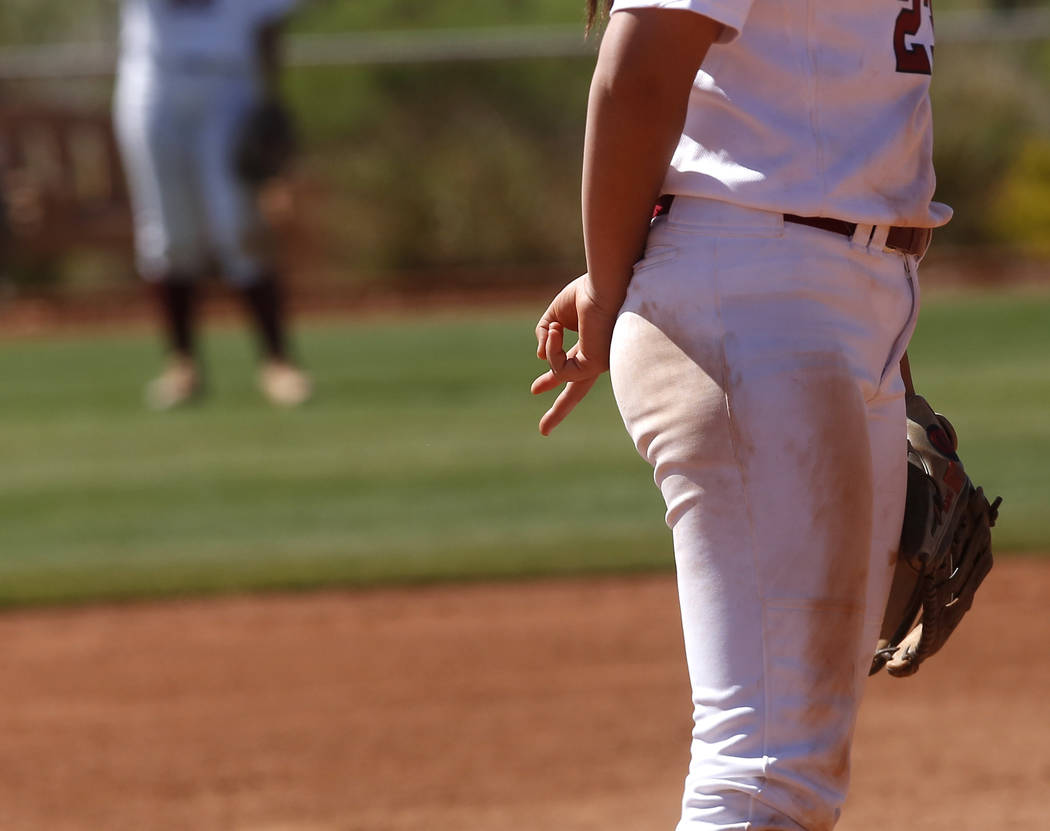 Pahranagat Valley has simultaneously taken the hard and easy roads to the Class 1A state championship game.
It took the Panthers two games, but they took care of the second one quickly with a 19-1, three-inning victory over Indian Spirngs in the losers' bracket final at Durango on Friday.
"I guess I learned it real young that you spend all day in the sun it wears you out," Pahranagat Valley coach Mike Sparrow said. "So I try to explain to the kids to try and keep some energy in reserve for tomorrow."
Pahranagat Valley (30-4) plays Wells (13-2) in the championship round at 10 a.m. on Saturday at Durango.
Pahranagat Valley scored 11 runs in the first inning and eight against Indian Springs in the second helped out by some less-than-stellar defense from the Thunderbirds.
The Panthers totaled 14 hits in their two turns at the plate, including a 3-for-3 day from junior Kaitlyn Davis who drove in a pair of runners. Senior Alyson Egbert was 2-for-3 with a double and an RBI for Pahranagat Valley.
Sparrow hopes his team continue to get those hits with runners on base on Saturday.
"We know we can put the ball in play and that's what it's going to take," Sparrow said. "We need to go hit the ball. And shore up our defense, we make some uncharacteristic errors that I certainly want to clean up. But we're going to go out there and try to get the ball in play and make it happen."
The four-time defending state champions would need to beat Wells twice to claim the title.
"I don't sense that they feel like there's a lot of pressure," Sparrow said. "Yeah we're going through it a bit of the hard way in the fact that we've got to win two but these girls have been here before."
Wells 10, Pahranagat Valley 6 — The Panthers scored four runs in the bottom of the seventh, but couldn't complete the comeback against the Leopards.
Wells scored a run in the second to break a 2-2 tie, then added three runs in the fourth to take control.
Junior Karley Whipple went 2-for-5 with an RBI for Pahranagat Valley.
Indian Springs 14, Whittell 4 — Aspen Avery went 3-for-4 with a double and three RBIs to lead as the Thunderbirds eliminated the Warriors.
Senior Sadie Heath went 2-for-3 with a double and three RBIs for Indian Springs (14-13).
Contact reporter Bill Slane at bslane@reviewjournal.com or 702-380-4559. Follow @bill_slane on Twitter.
Box scores:
Pahranagat Valley 19, Indian Springs 1