4A STATE SOFTBALL: Palo Verde slugs its way to title
Updated May 20, 2017 - 9:48 pm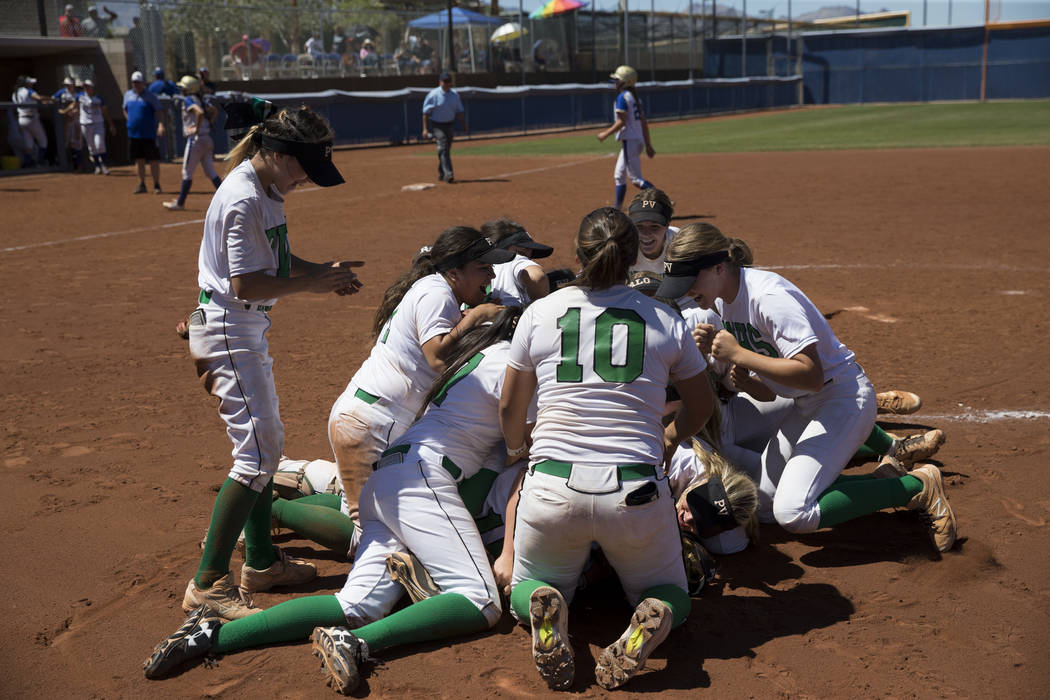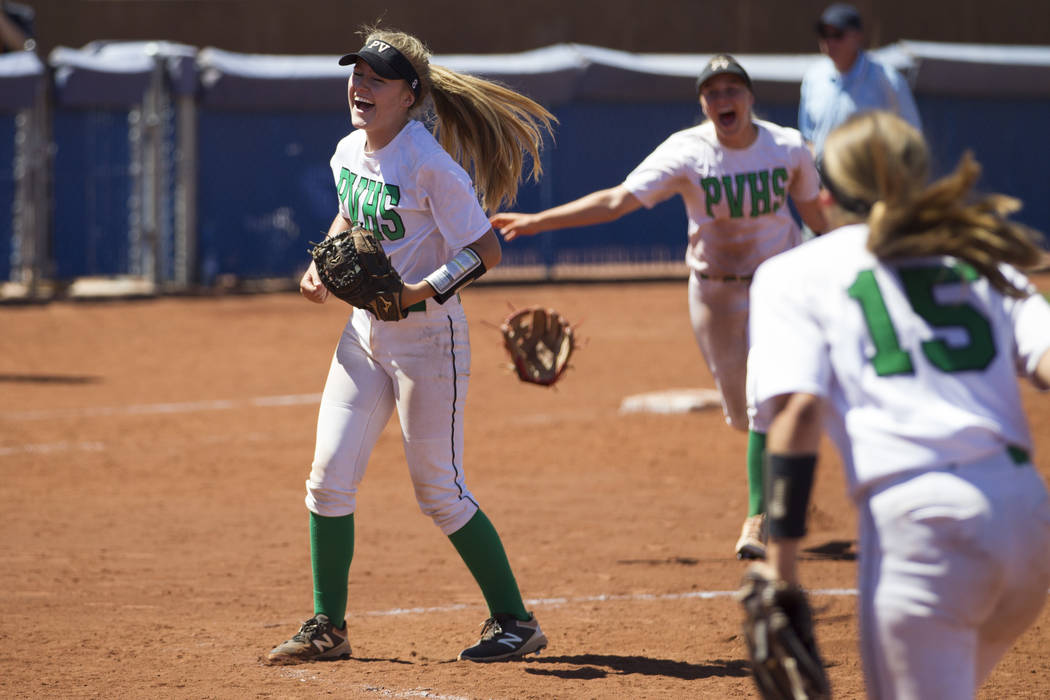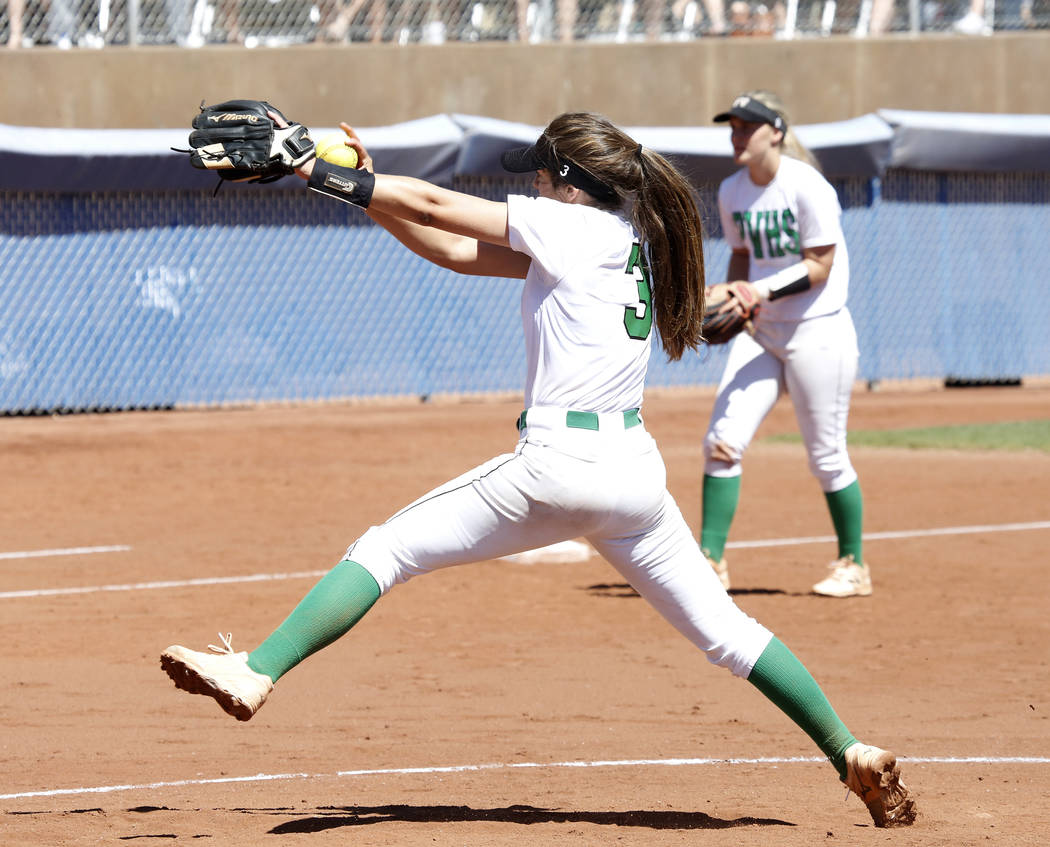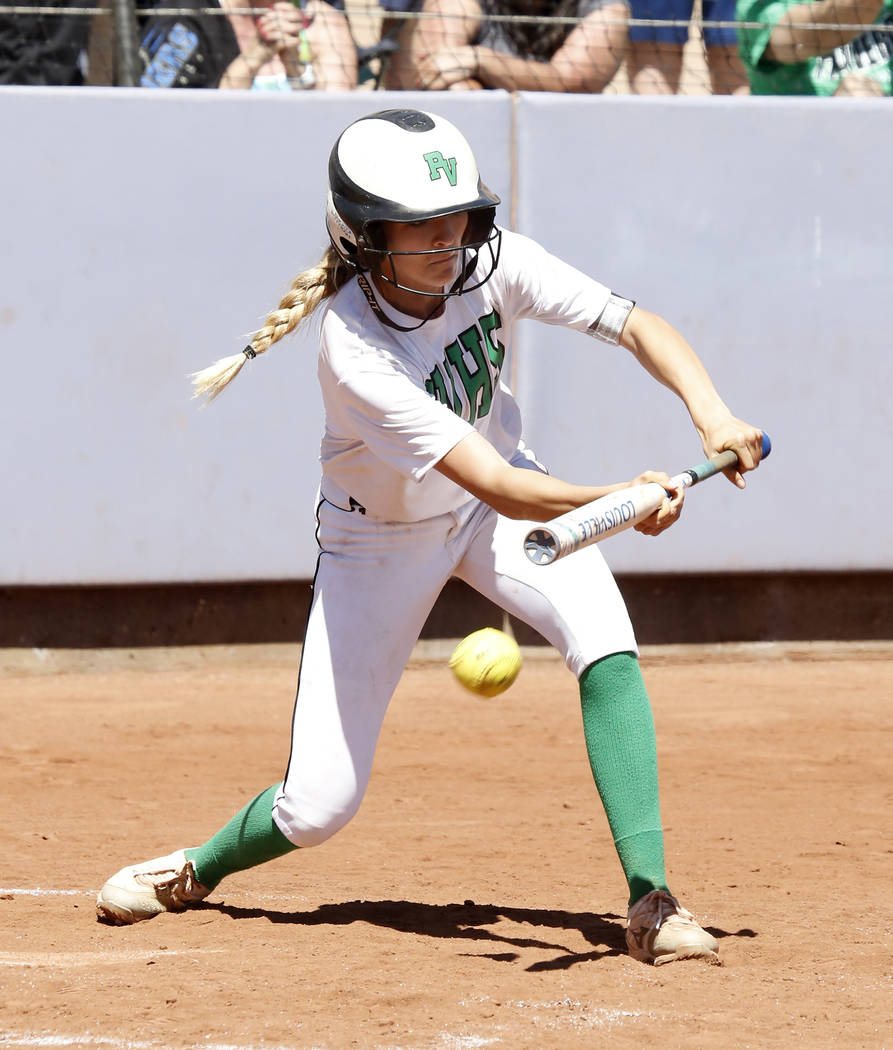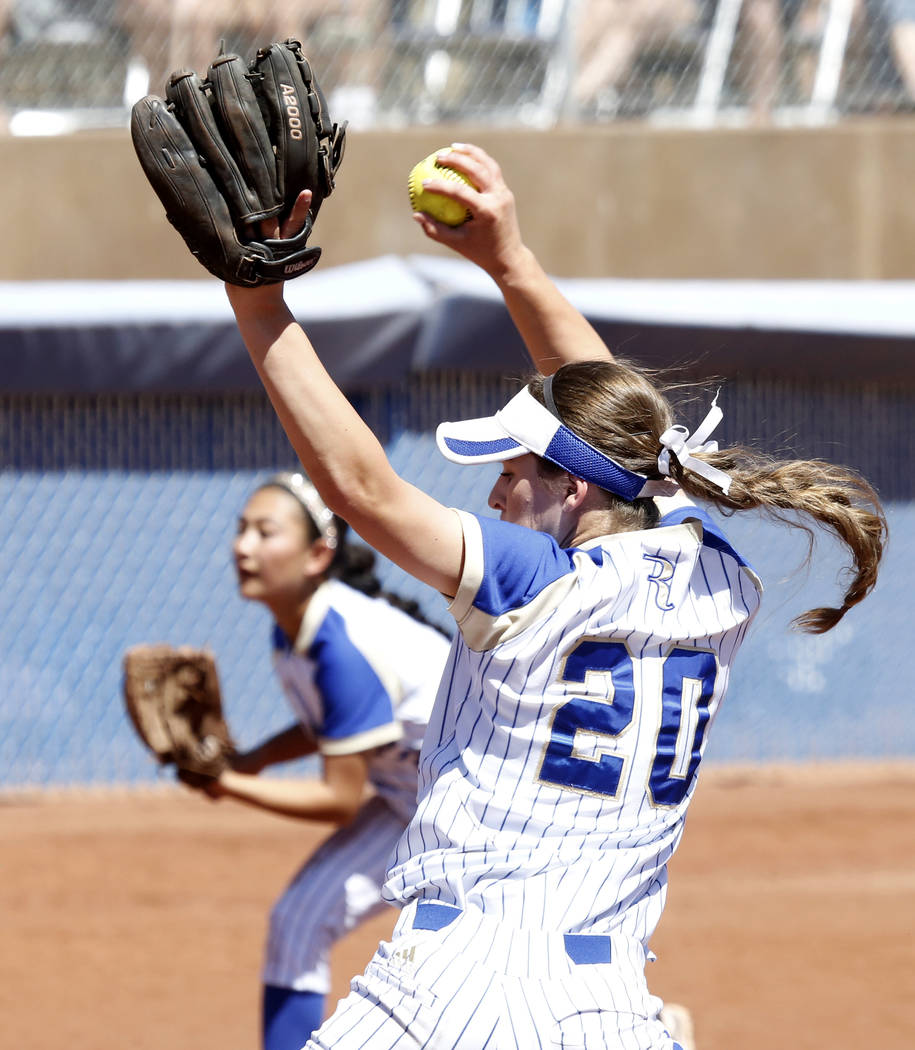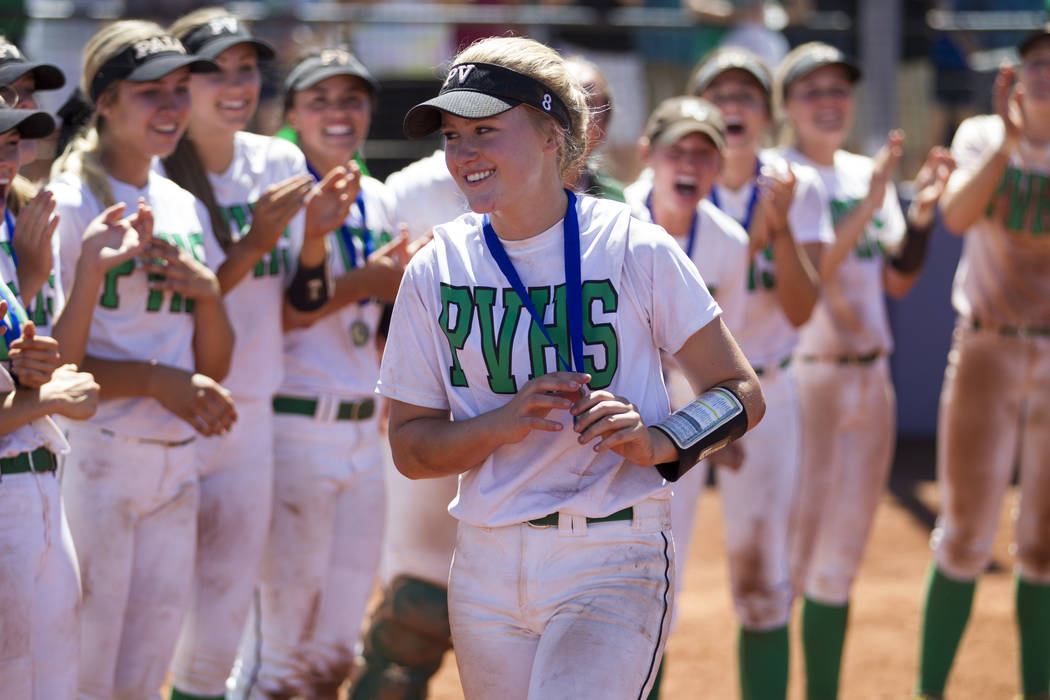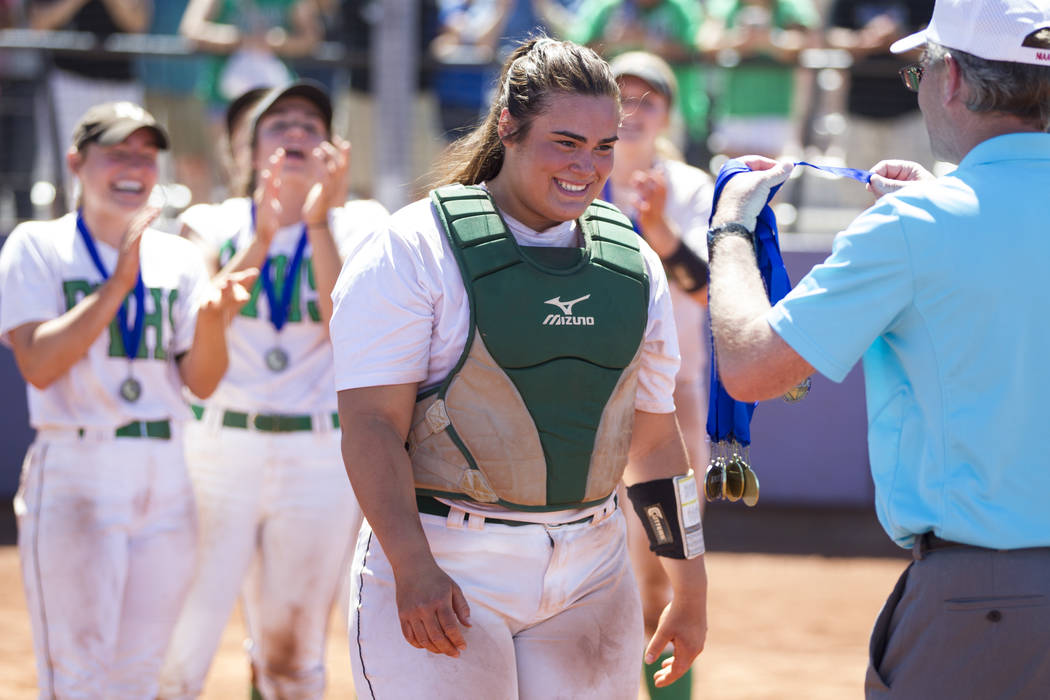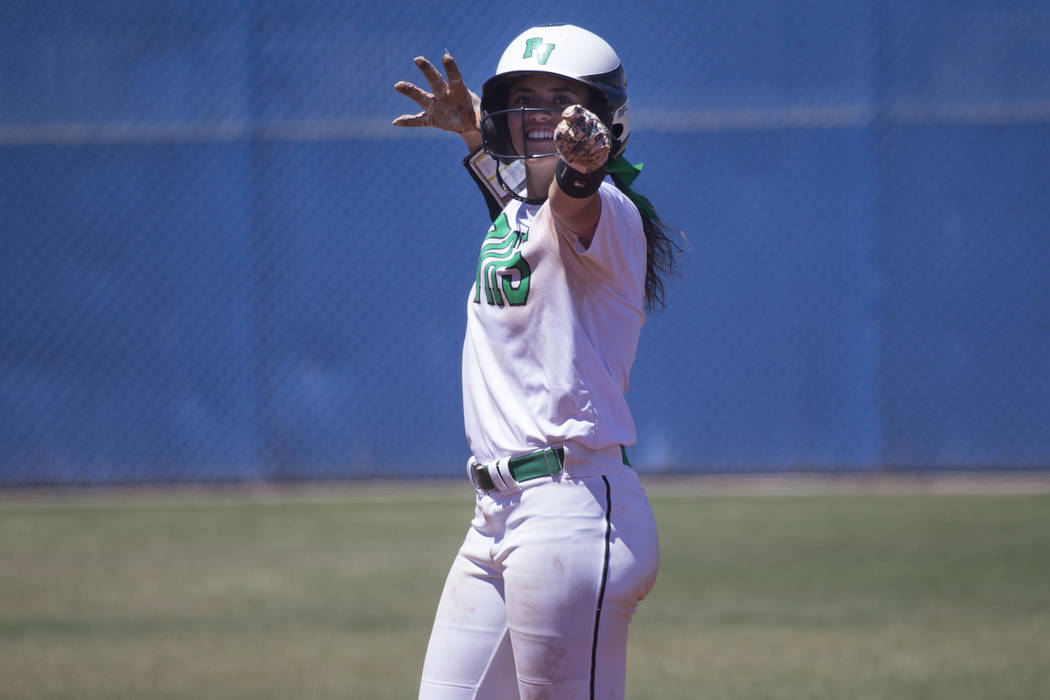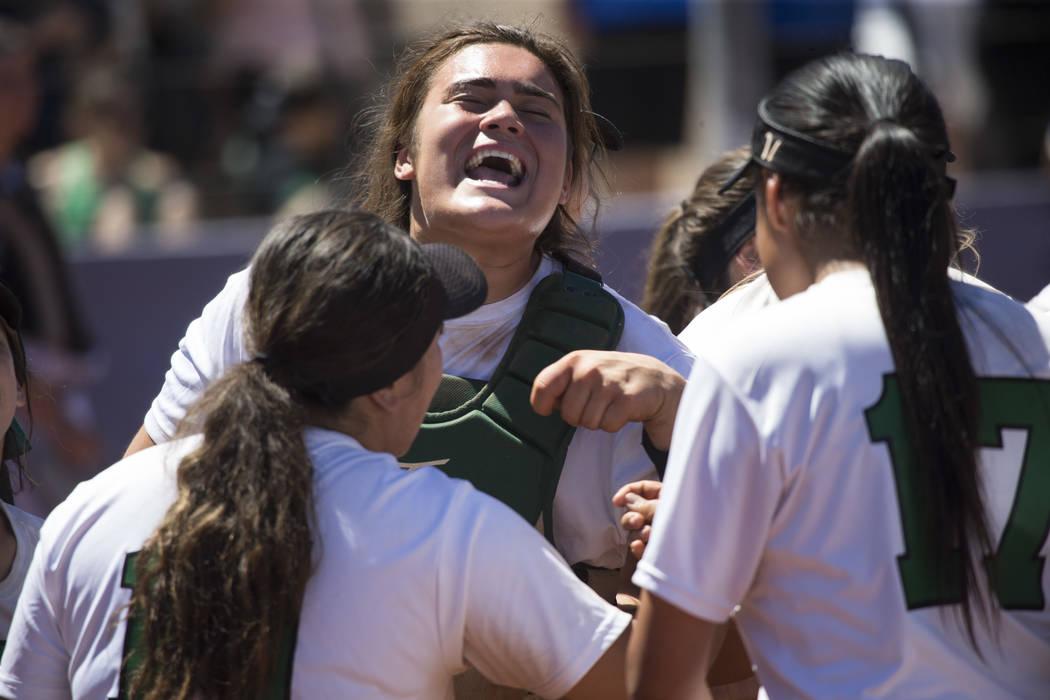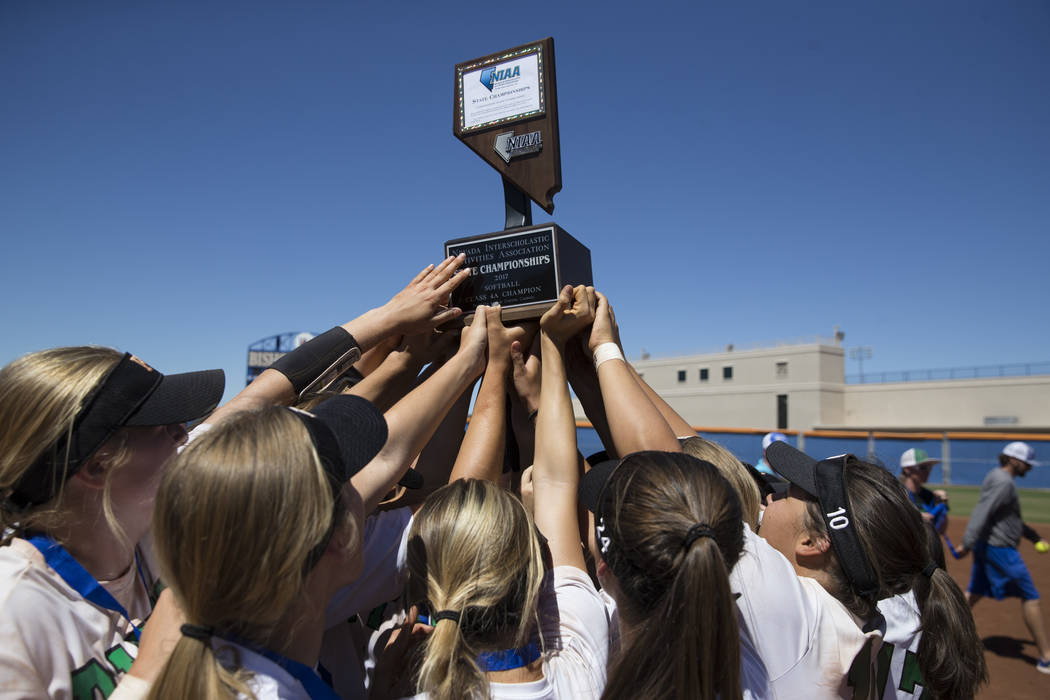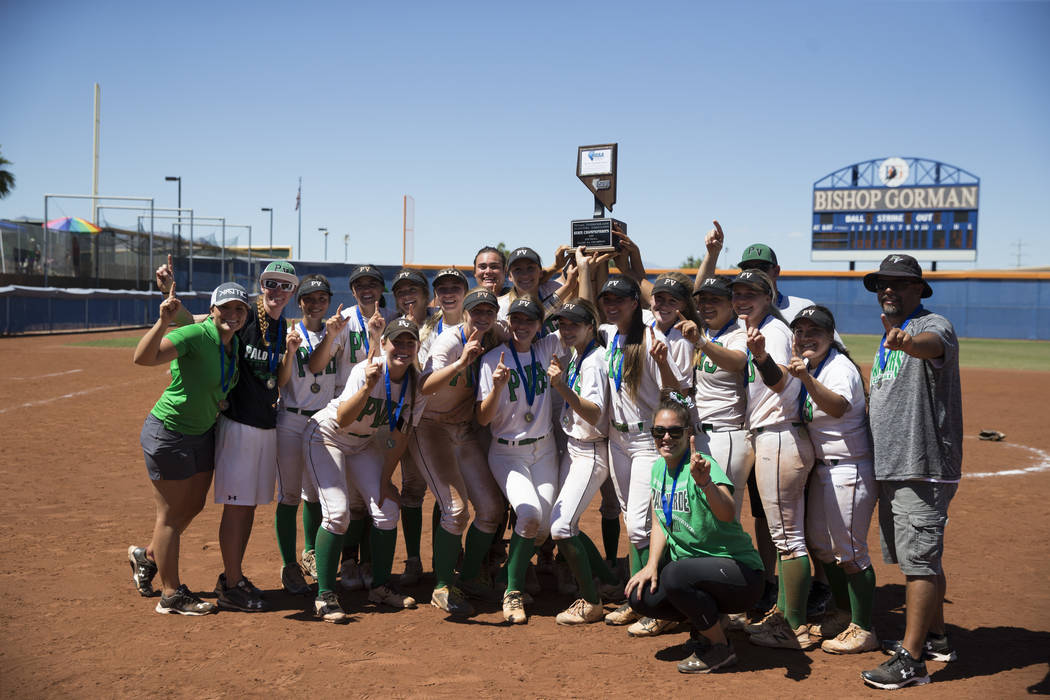 The lineup for Palo Verde's softball team features anywhere from six to seven players capable of hitting a home run.
Even Reed standout pitcher Julia Jensen eventually succumbed to the Panthers' power.
Makena Martin and Cara Beatty each homered in the deciding game, and Palo Verde topped Reed 9-3 in the final of the Class 4A state tournament Saturday at Bishop Gorman.
Palo Verde (37-6), which lost to the Raiders 4-3 in the morning game, won their first state title since 2014 and third overall.
"We know that we were the best hitting team in the state," Beatty said. "We've hit well off of every team that we've played, and we just had to go in there and answer back."
Jensen, coming off a 21-strikeout performance in Friday's 10-inning win over Coronado, finally wore down after making her fifth start in three days.
Martin got the best of an eight-pitch at-bat in the top of the fourth inning, hooking a drive around the foul pole in left field for a three-run home run that broke a 1-1 deadlock.
"I definitely felt it was a breaking point," Martin said. "After that, we just kind of went off and we knew that we could score runs against her. But she's a great pitcher, all props to her."
Beatty hit a towering two-run homer in the fifth — it was the Panthers' 60th of the season, a state record regardless of classification — and Grace Chavez added a run-scoring single two batters later to put the Panthers on top 7-2 and chase the UNR-bound Jensen.
Beatty went 2-for-4 with four RBIs in the final, and Martin also was 2-for-4.
"We wanted to see as many pitches as we could because we knew she had been throwing," Palo Verde coach Kelly Glass said. "It was really important to us to go out with a bang. Put the ball in play hard, put pressure on the defense because we knew something was going to happen."
Kendall Hopkins started the second game for the Panthers and bounced back after allowing a leadoff home run to Jessica Sellers in the bottom of the first.
Hopkins went the distance, scattering nine hits, and recorded one of her three strikeouts to end the game.
"She did a great job," Glass said. "She made adjustments we needed her to make, and once her team started hitting the ball a little harder, I think it gave her confidence to know she could finish the game for us."
Palo Verde led 3-0 in the first game on the strength of a two-run blast by Ally Snelling in the second inning but couldn't hold on.
Allie Hughes lifted a sacrifice fly in the sixth to score the go-ahead run for Reed (35-4-1), and Gabby Kahl had a two-run single in the fourth to tie the score at 3.
"We told them after that first game that it's never easy for us," Glass said. "We knew we had to put in the work today if we were going to be successful."
Contact David Schoen at dschoen@reviewjournal.com or 702-387-5203. Follow @DavidSchoenLVRJ on Twitter.
Box scores: