Agassi Prep shows fight in win over Desert Pines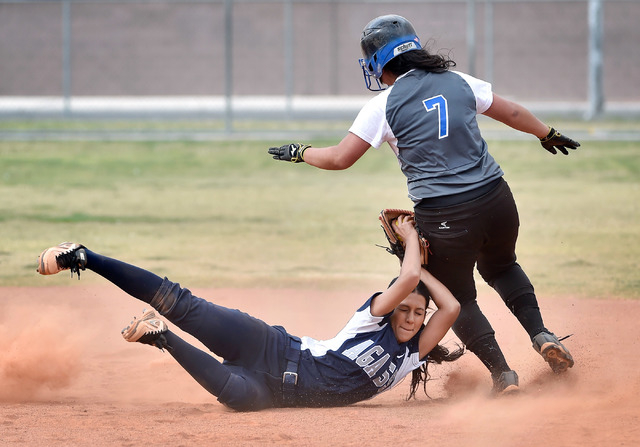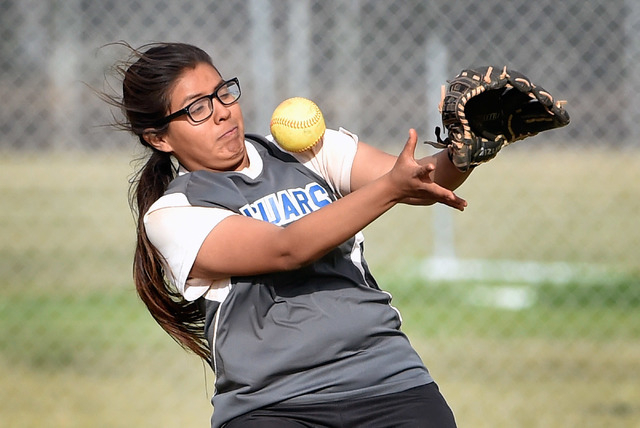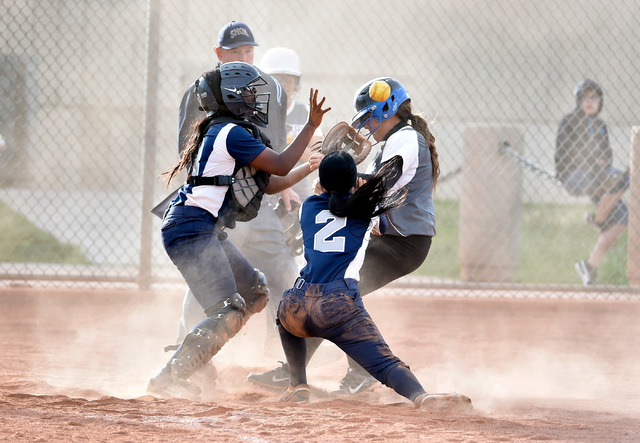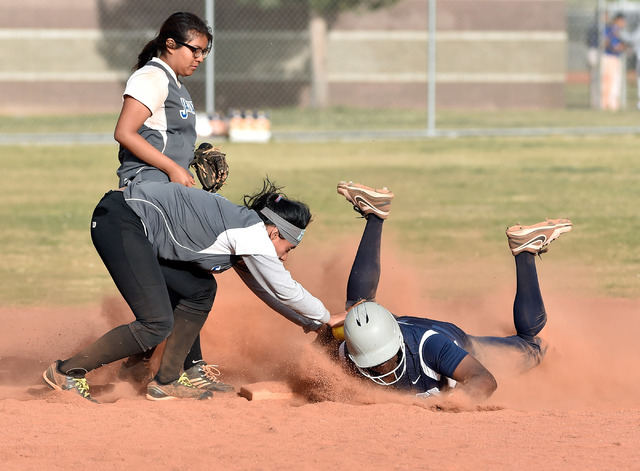 Wins have not come easily or frequently in the brief history of Agassi Prep's softball program.
Given a second chance Monday, the Stars didn't let the opportunity to collect their first win of the season slip away.
After surrendering seven runs in the bottom of the sixth inning, Agassi Prep scored four times in the top of the seventh to pull out a 15-13 victory at Desert Pines.
The Stars (1-5) won for just the sixth time in the program's three-year history, in the process picking up their first victory against a Division I-A school.
"It was a nail-biter," said Agassi Prep coach Janice Randall. "They fought through it. I'm very proud of them. This means a lot to them."
Agassi Prep took an 11-6 lead into the bottom of the sixth inning before the Jaguars (0-9) took advantage of two errors, a dropped third strike, a walk and five hit batters to grab a 13-11 lead.
Alizia Hernandez started the seventh-inning rally with a bunt single. After a groundout, Felicia Hernandez reached on a dropped third strike to put runners on the corners.
Alizia Hernandez scored on a wild pitch to make it 13-12, and with two outs, Isela Hernandez blooped a single into shallow center field to tie the game.
Consecutive wild pitches moved Isela Hernandez to third, and she scored when Khadeejah Griffin reached on an error. Another error allowed Griffin to score an insurance run.
Felicia Hernandez allowed only a two-out infield hit in the bottom of the seventh, and got Ayanna Johnson to ground out on a swinging bunt to end the game, touching off a modest celebration for the Stars.
"They won't give up," Randall said. "To only be in our third year as a program, it means a lot that they were able to do this. That's really the most exciting thing is that they didn't give up."
Isela Hernandez was 2-for-5 with two runs and two RBIs, and Darayon Moore went 2-for-6 with three runs and an RBI for Agassi Prep, which faces traditional Division III Southern League power Lincoln County in a doubleheader Friday.
"We're probably playing our strongest opposition on Friday," Randall said. "This gives them an enormous boost to know that we can go ahead, fall behind and still come back to win."
Maiya Richardson went 4-for-4 with a triple, a double and two RBIs for Desert Pines, which lost its 102nd consecutive game. The Jaguars were in position to win for the first time since May 4, 2010.
Johnson went 2-for-5 with an RBI for Desert Pines, which committed 12 errors, leading to 13 unearned runs.
Contact reporter Bartt Davis at bdavis@reviewjournal.com or 702-387-5230.
Box score:
Agassi Prep 15, Desert Pines 13