Centennial falls to Douglas in 5A softball state title game — PHOTOS
Updated May 20, 2023 - 7:03 pm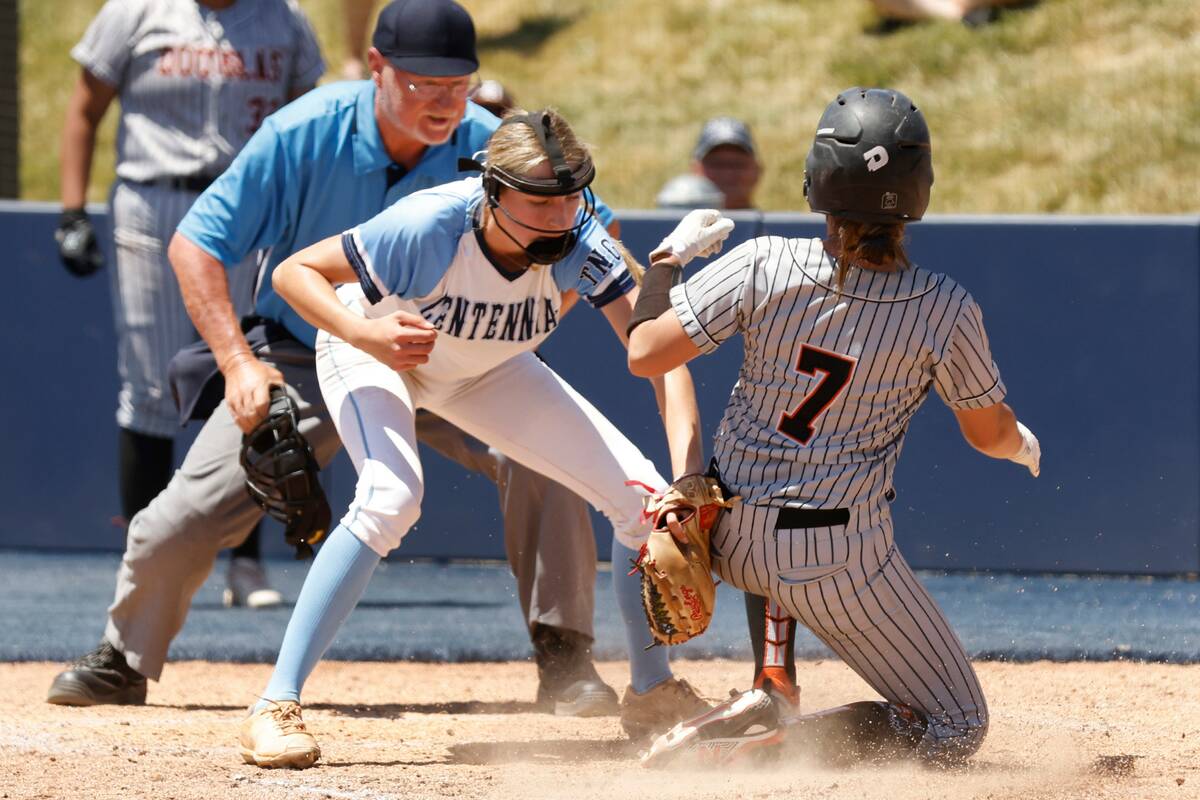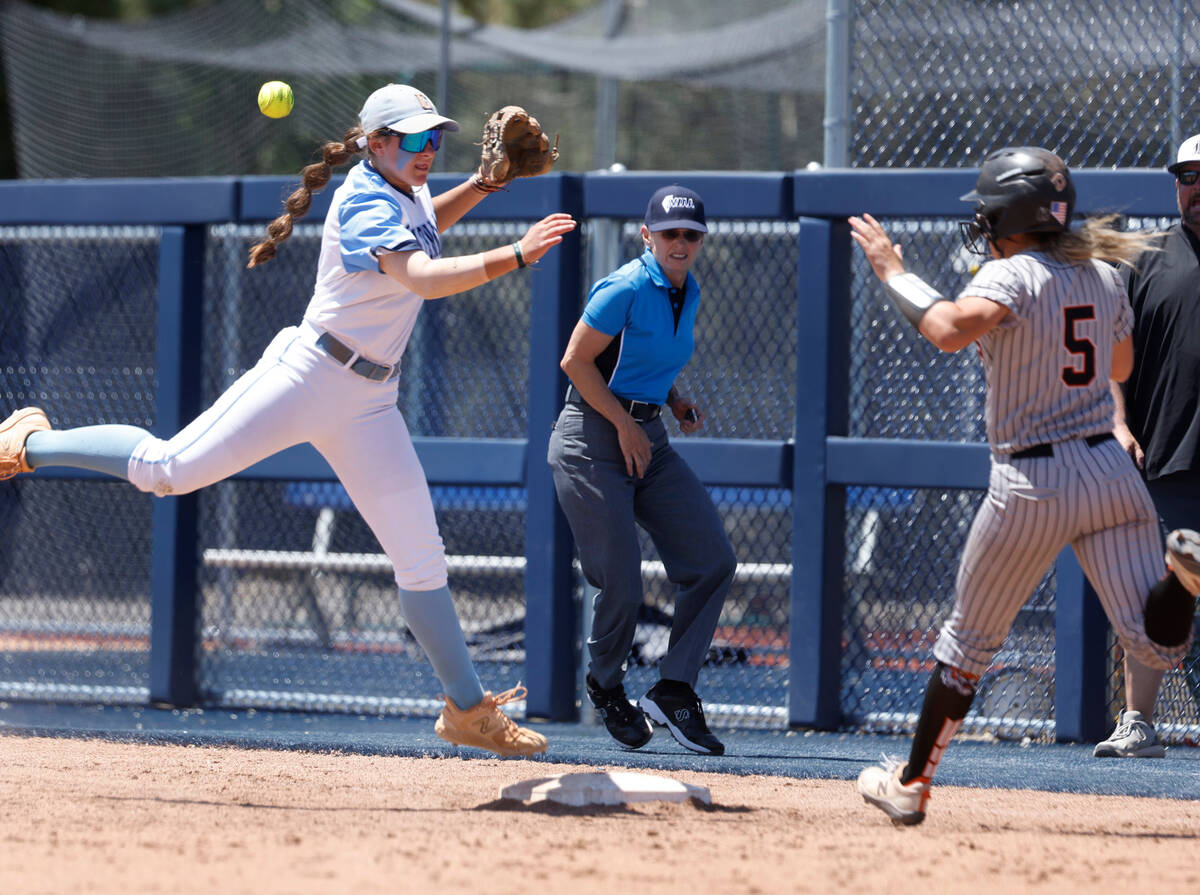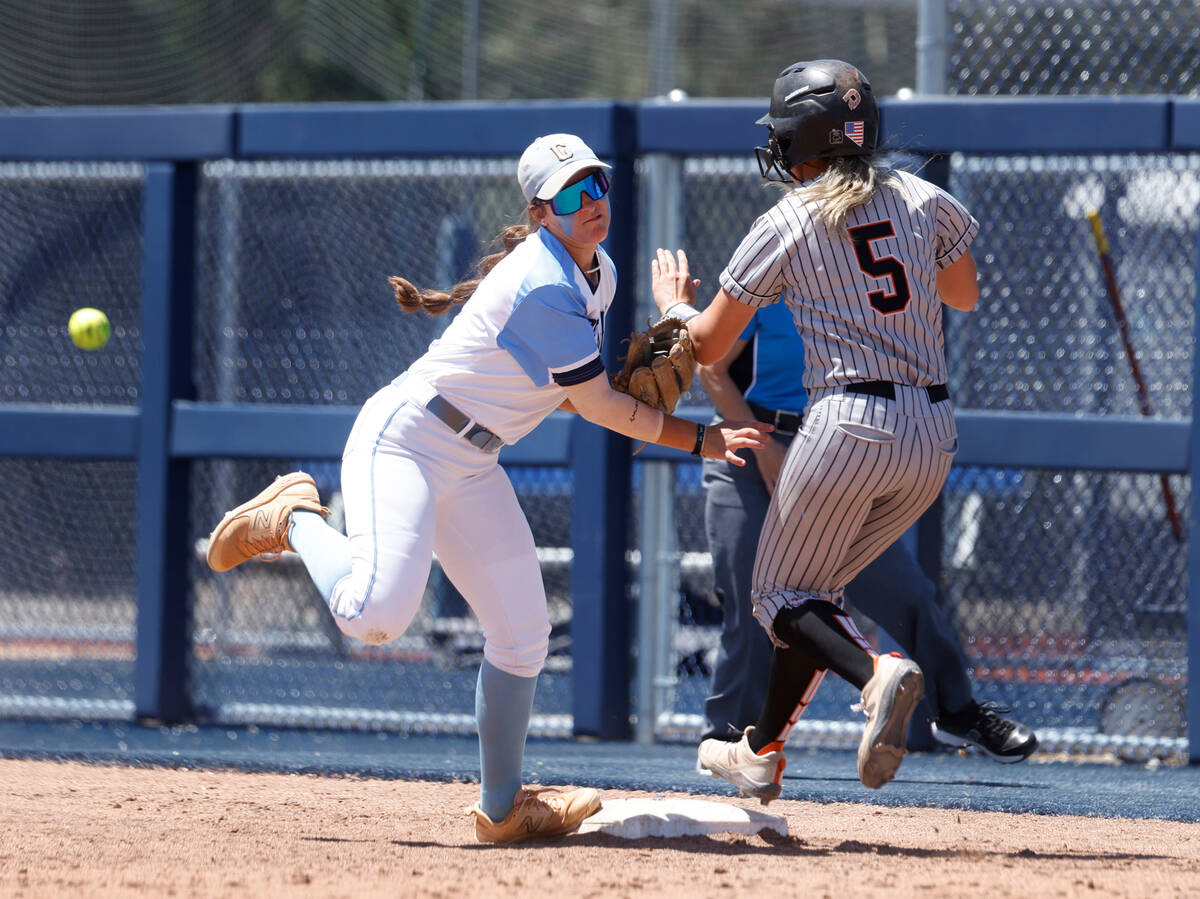 RENO — Through 5½ innings, Centennial was right where it wanted to be in the Class 5A softball state championship finale, looking to force a deciding second game.
One swing of the bat brought the Bulldogs' hopes crashing down.
Bre Williams blasted a two-run homer in the sixth inning, and Douglas beat Centennial 6-4 on Saturday at UNR's Hixson Park to win its first state softball championship since 1992.
Afterward, the disappointment streaked down the Bulldogs' cheeks as they emerged from a long postgame huddle.
"Some groups are a little more special than others, but, yeah, this was a tough huddle, not being victorious," coach Michael Livreri said. "But the girls, they scrapped, all the way to the bitter end. All we needed was one more base runner."
After a shaky start defensively helped Douglas (33-4) take a 3-1 lead, the Bulldogs (26-12) tied the game at 3 on a two-run single by Ashley Madonia in the fourth, putting pressure on a Douglas team that had won the first two games of the tournament to reach the title game.
Douglas was in the same position last season, but lost twice to Green Valley in the championship round.
Livreri said he liked where his team was at.
"Maybe some early jitters, but once the game settled in, we were good," Livreri said. "Our girls were locked in, but we had good at-bats as well."
Through the top of the sixth, Centennial pitcher Teagan Clemmons had dueled on even terms with Douglas' Talia Tretton.
But in the bottom of the sixth, Maddie Gooch walked to lead off the inning, and Williams sent a no-doubt shot high and deep over the fence in left-center field.
"I'm mad at myself for calling a changeup right there, and the girl sat on it and hit it," Livreri said. "Spilled milk on that one, but it's tough because Teagan was pitching really well, I thought. But they're a really good swinging team."
One out later, Haley Wilkinson added another solo shot to make it 6-3.
Centennial got a run back in the top of the seventh when Keana Bell tripled with one out and scored on a passed ball, but the Bulldogs couldn't get another runner on base with the heart of the lineup waiting for one more chance.
"Yeah, we're disappointed, but very excited because this group right here is a group of seniors that basically passed the baton," Livreri said. "I keep saying this, but it's so true: They got their freshman and sophomore years cheated (seasons canceled by the COVID-19 pandemic), and they didn't really have the leadership to groom them.
"They groomed themselves, and now they've groomed another young class. And so, we're good."