Diamondbacks sink fangs into hot Durango with 11-run first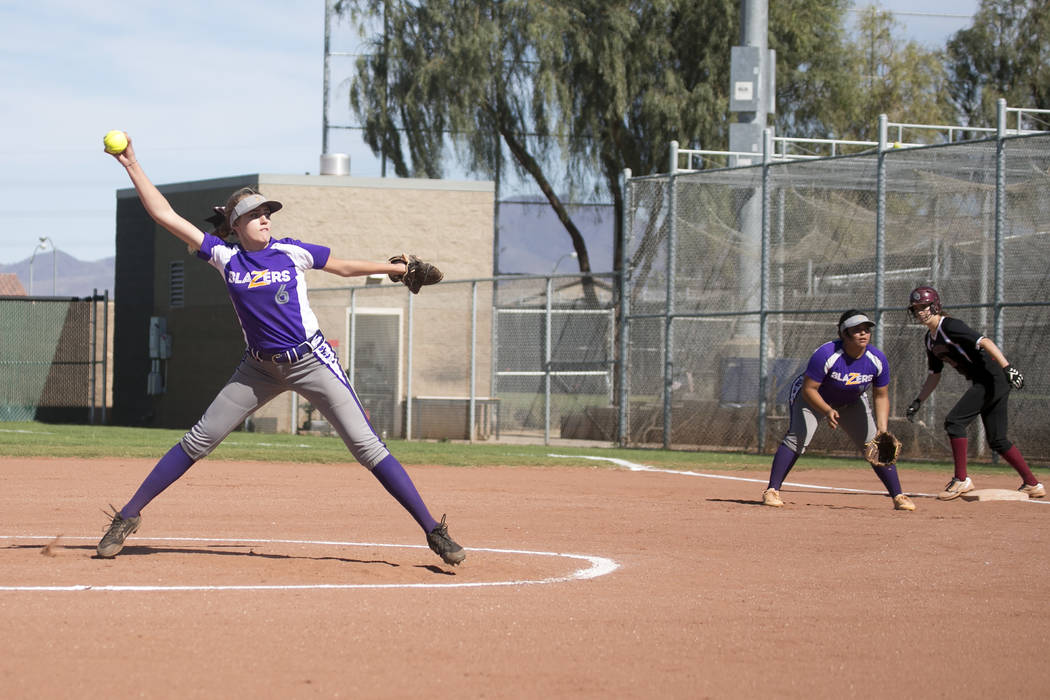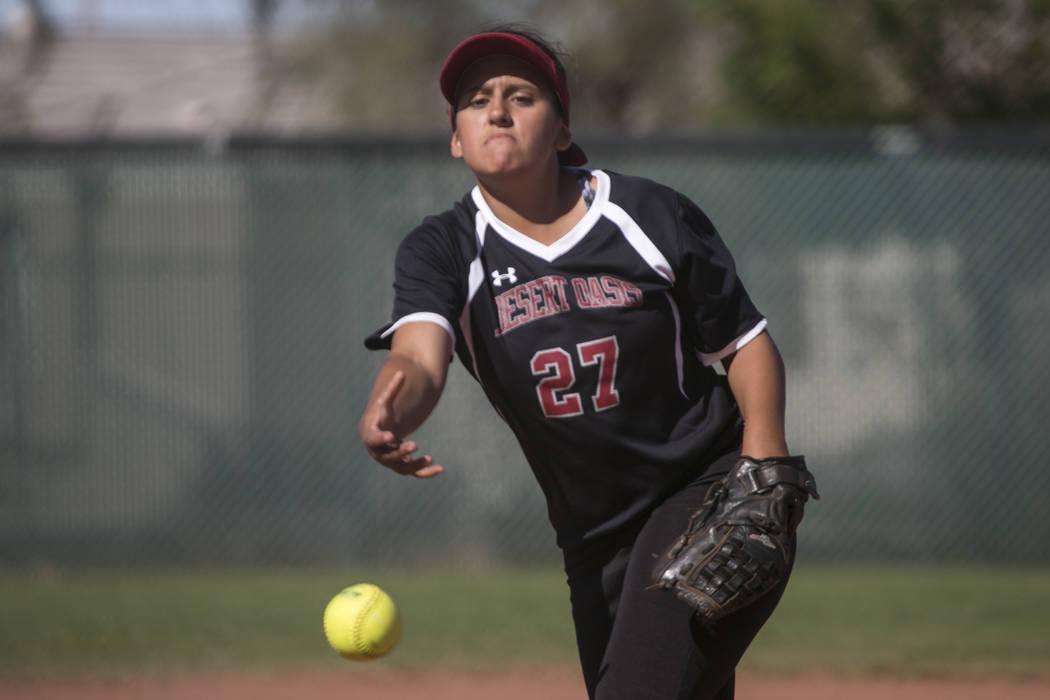 Durango's softball team has been one of the area's biggest surprises this season, winning its first 12 Southwest League games.
But the No. 8 Trailblazers came crashing back to reality Tuesday.
Desert Oasis scored 11 runs in the first inning and blew open the Southwest League race with a 16-1 home victory.
"It does open things up," Desert Oasis coach Jordan Connell. "We, as a team, really do feel like we've been underestimated. We've done a lot of good things. … We definitely had a chip on our shoulders."
Meagan Anders went 2-for-3, including a bases-loaded triple in the first inning when the No. 10 Diamondbacks (23-5, 11-2 Southwest) sent 14 batters to the plate.
Makayla Richard also was 2-for-3 with two doubles and three RBIs. Her two-run double with no outs in the third ended the game because of the 15-run rule.
"I'm very proud of what they did offensively," Connell said. "They've really been focused these last couple weeks and come into their own."
Meaghan McInerney, Jada Moreno, Izriah Hodson and Elsy Guzman added run-scoring singles in the first inning for Desert Oasis. Hodson finished 3-for-3, and Guzman was 2-for-3 with two RBIs.
"Offensively, we've grown all season and we're really peaking with what we can do now," Connell said. "My girls are very aggressive with their hitting. I have 15 girls on this team I would put up to hit against any pitcher. They get up there ready to go, no matter who's pitching."
Durango (23-3, 12-1), which saw its 13-game winning streak end, scored in the first when Kaitlin Fazendin doubled with one out and came home on an error two batters later.
Guzman allowed two hits and struck out three to pick up the victory.
The teams play again Wednesday and complete the three-game series Friday at Durango.
"We've got to play them a couple more times, and we have to do well," Connell said. "We're not underestimating anybody out here. We're 100 percent focused, ready to see their best and ready to play our best."
Contact David Schoen at dschoen@reviewjournal.com or 702-387-5203. Follow @DavidSchoenLVRJ on Twitter.
Box score: