DIVISION I SOFTBALL: Rancho bashes its way into title round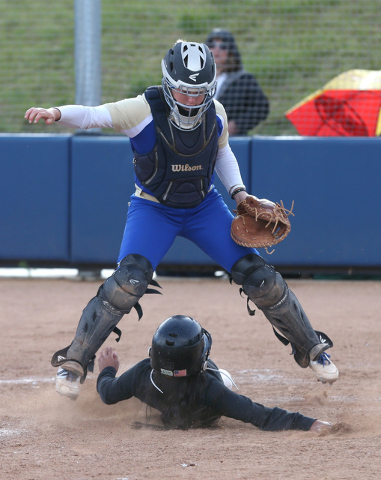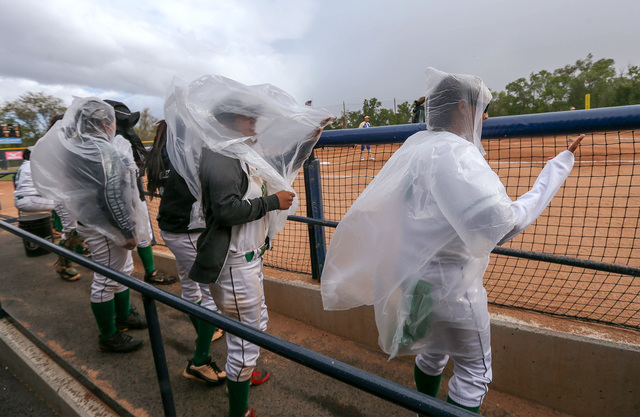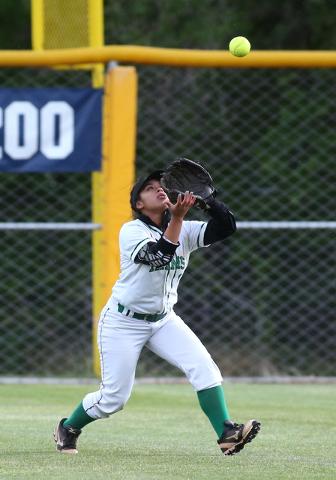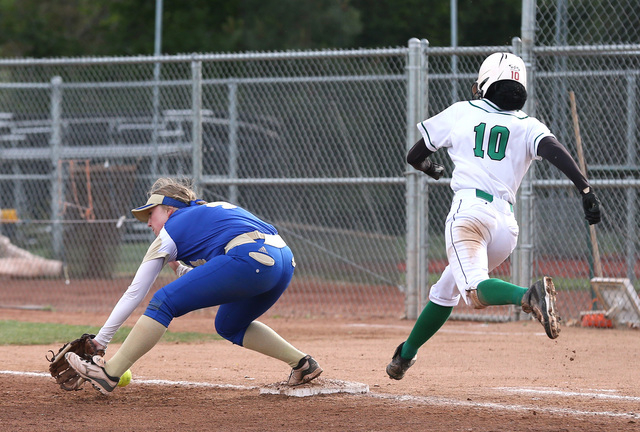 RENO — Rancho softball coach Amanda Zunno couldn't stop smiling in the second inning Friday.
Or after the game. Or quite possibly until she drifted off to sleep.
Faced with a seemingly Herculean task of winning twice Friday, including defeating the defending Division I state champions, Zunno's Rams bashed their way into the state title game.
Rancho, which defeated Shadow Ridge in its first game Friday, used a seven-run outburst in the second inning to oust defending state champion Reed 12-0 in five innings in the losers' bracket final at Hixson Park.
Seeking their first state title in 36 years, the Rams will face Spanish Springs (27-14) for the crown at noon Saturday. Spanish Springs needs one win to claim the title. Rancho must win twice.
"Incredible, the best feeling ever," Zunno said. "To see the girls work and do their jobs is something that I've wanted for them all year, and it showed today."
A day after being dominated by reigning state player of the year Julia Jensen of Reed, who struck out 15 Rams in a first-round game, Rancho (30-8) knocked Jensen out of the game in the second inning, scoring seven runs on four hits, four errors and a walk.
"We made the adjustments," Zunno said. "Being aggressive, and not trying to guess; just see it and hit it. Simplify it, and have them stay within themselves and hit the way they know how to hit."
Reed, which lost to Spanish Springs in the winners' bracket final before its game against Rancho, never got untracked. The Raiders (32-5-1) misplayed a bunt, had two wild pitches and a passed ball, and botched consecutive fielder's choice grounders in the second inning.
Jensen, who entered the day with a 1.44 ERA and 303 strikeouts in 169 2/3 innings, was touched for six earned runs in the loss to the Cougars, then gave up seven runs (two earned) on five hits in 1 1/3 innings against Rancho.
The Rams tacked on five more runs against Raiders reliever Aliya Lange, collecting a total of 13 hits in five innings. Yvette Sanchez, the No. 8 hitter in the lineup, was 3-for-3 with two doubles, two runs and an RBI, and Jahnae Davis-Houston went 3-for-4 with two runs and an RBI for Rancho.
"Coming off the win earlier, I knew our bats were hot today," Zunno said. "It wasn't a surprise to me because I knew the girls had it in them from the get-go."
Sam Pochop tossed a three-hitter and struck out three in her second game of the day.
Rancho 12, Shadow Ridge 2 — The Rams drew four straight walks to start the bottom of the first and never looked back in eliminating the Mustangs (30-7) in six innings.
Rancho scored twice in the first and five times in the second inning on a total of three hits to bust the game open.
Alisa Blevins was 3-for-4 with an RBI, and Lili Gutierrez was 1-for-3 with a home run, three runs and three RBIs, including a game-ending bases-loaded walk.
Caitlyn Covington was 2-for-3 with a double for Shadow Ridge.
Contact reporter Bartt Davis at bdavis@reviewjournal.com or 702-387-5230.
Box scores: