Roundup: Shelby Carvalho runs wild in Liberty slugfest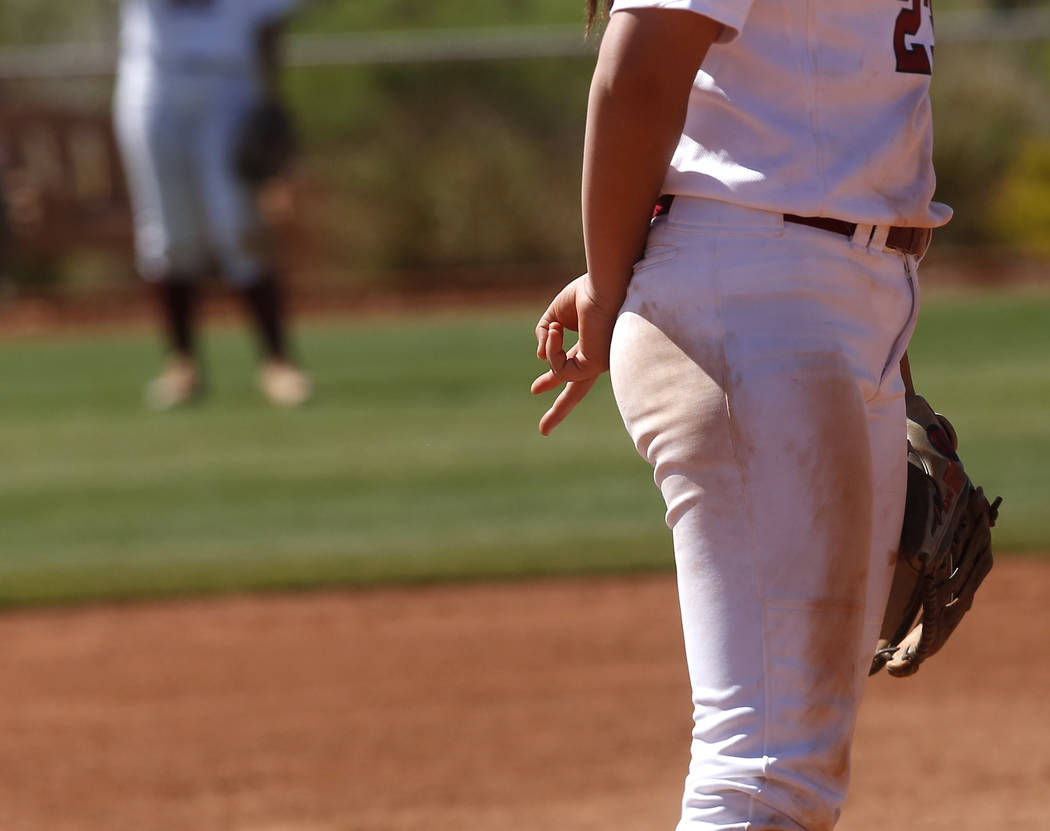 Shelby Carvalho was 4-for-5 with two home runs, a triple, six RBIs and four runs scored to power the visiting Liberty softball team to a 22-10 victory over Silverado on Saturday.
Liberty led 11-10 going into the seventh, but scored 11 in the frame to pull away.
Morgan LaNeve was 4-for-5 with a home run, two doubles, three RBIs and three runs for the Patriots, and Jessica Meza had a home run, three RBIs and three runs. Teammate Jordan LaSpina was 3-for-5 with four runs and two RBIs.
Silverado's Megan Johnson was 3-for-5 with a homer, double, three RBIs and three runs scored.
Coronado 10, Desert Oasis 0 — At Desert Oasis, Tatum Spangler fired a five-inning no-hitter, and Ashley Wards was 4-for-4 with a triple and a double as the Cougars routed the Diamondbacks.
Spangler also went 3-for-4 with a double.
Coronado's Aleah Baldonado was 3-for-3 with a triple, and Alyana Lopez was 2-for-3 with two doubles.
Box scores: