SOFTBALL: Ashley Ward, Tatum Spangler lift Coronado over Basic.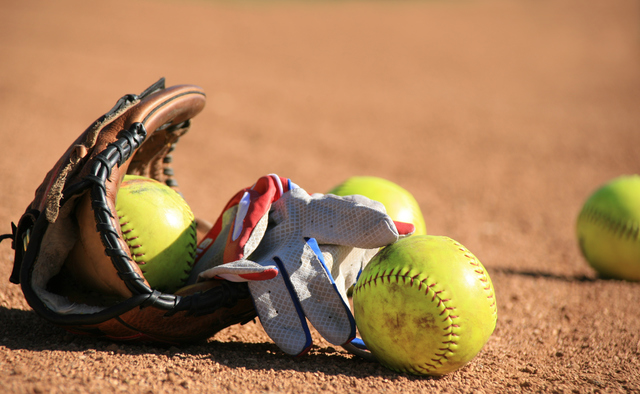 Ashley Ward went 3-for-3 with a double and three RBIs for Coronado's softball team, and winning pitcher Tatum Spangler went the distance with eight strikeouts and was 2-for-3 with a triple as the host Cougars edged Basic on Wednesday, 5-4.
Taylor Okamura supplied a double and an RBI for Coronado, which broke a 2-2 tie with three runs in the fifth inning.
Shelby Basso went 2-for-3 with two doubles and three RBIs and Mikayla Berg had two hits for Basic.
Faith Lutheran 8, Legacy 0 — At Legacy, Haley Jack and Maggie Whipple each went 2-for-3 with two runs to lead the Crusaders over the Longhorns.
Grace Hornsby was 2-for-4 with a double, a run and an RBI for Faith Lutheran.
Jack allowed six hits over four innings to get the win. Sophie Foster pitched three hitless innings with four strikeouts to earn a save.
Braelin Brockway was 2-for-3 for Legacy.
Durango 11, Bishop Gorman 1 — At Durango, the Trailblazers had 11 hits and drew nine walks in a five-inning win over the Gaels.
Keely Thompson had the only extra-base hit for Durango.
Marist Catholic (Ore.) 7, Foothill 4 — At Foothill, the Spartans scored four runs in the top of the seventh to defeat the Falcons.
Noel Balderston had an RBI single to tie the game, and Marist got a two-run single from Abby Doerr and scored a run on an error in the inning.
Lauren Burke was 3-for-3 with three runs for Marist.
Skylar Glaude went 2-for-4 with two runs, and Haleigh Olive was 2-for-3 with two runs for Foothill. Kayla King added a double and four RBIs for the Falcons.
Centennial 19, Cimarron-Memorial 1 — At Cimarron, Jaden Tate homered twice and had a double and four RBIs as the Bulldogs routed the Spartans in five innings.
Maddie Kallfelz had two doubles and five RBIs for the Bulldogs, and Amanda Sink homered and had four RBIs.
Centennial's Brianna Benoit hit a home run, and Skyler Ball, Abby Hanley and Seanna Simpson each doubled.
Shadow Ridge 14, Arbor View 0 — At Arbor View, Mia Voges tossed a five-inning one-hitter to lead the Mustangs to a shutout of the Aggies.
Cierra Davis was 3-for-3 with two runs and two RBIs, and teammate Shea Clements went 3-for-4 with a double and two runs for Shadow Ridge.
Taylor Thomas had Arbor View's lone hit in the first inning.
Liberty 19, Valley 0 — At Valley, Morgan LaNeve homered, doubled and scored three times as the Patriots rolled the Vikings in three innings.
McKenna Hefley doubled and scored three times for Liberty.
Las Vegas 23, Canyon Springs 0 — At Canyon Springs, Angelina Visitacion fired a three-inning no-hitter with six strikeouts and one walk, and the Wildcats used an 18-run third inning to rout the Pioneers.
Arienn Ackerman was 3-for-4 with three RBIs, and Sarina Ramirez went 2-for-3 with five RBIs to lead Las Vegas.
Box scores:
Marist Catholic (Ore.) 7, Foothill 4
Centennial 19, Cimarron-Memorial 1
Las Vegas 23, Canyon Springs 0