SUNSET SOFTBALL: Palo Verde's Williams, Sweeney shut down Centennial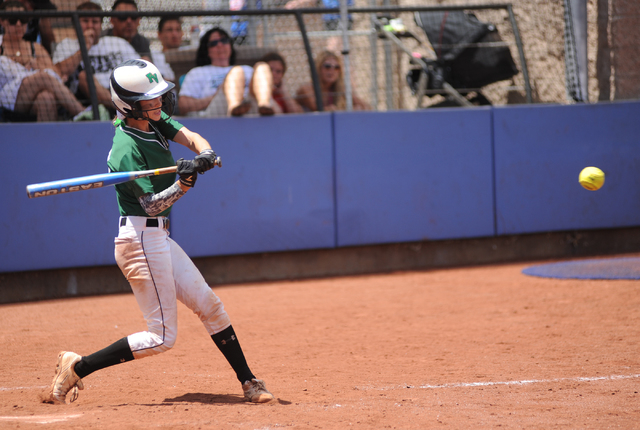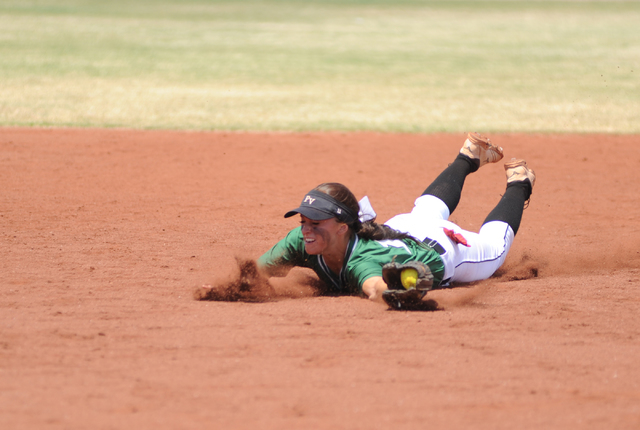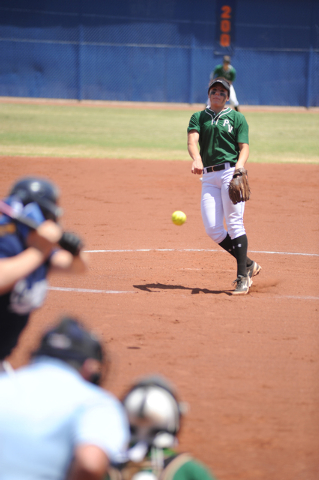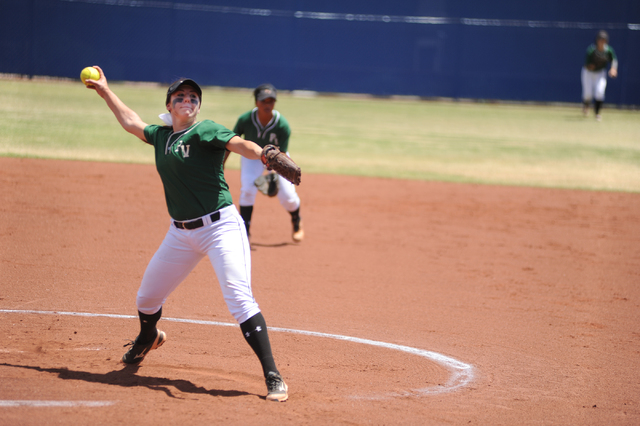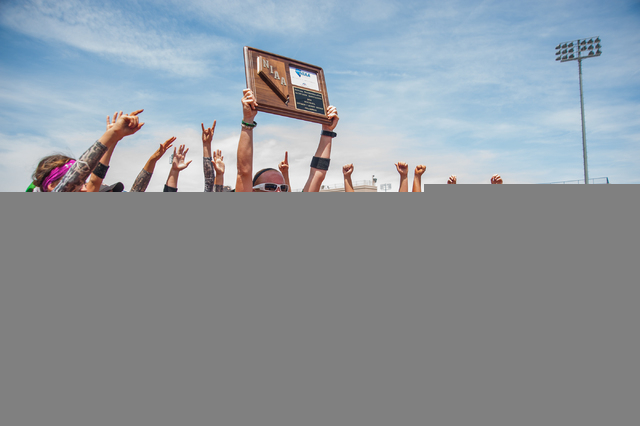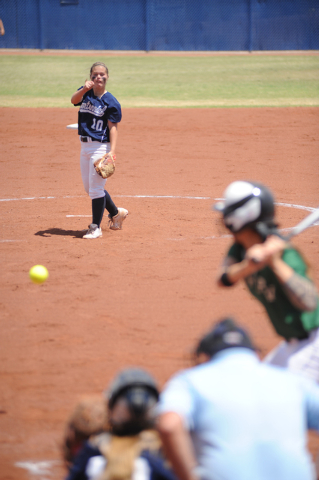 Centennial's softball team has made a living pounding opponents into submission in recent years.
On Saturday, Palo Verde's Rachel Williams and Kelsea Sweeney made it difficult for the Bulldogs to just get the ball out of the infield.
Williams and Sweeney combined on a three-hitter as the Panthers silenced Centennial, 4-1 in the Sunset Region final at Bishop Gorman.
Palo Verde (30-6) advances to the Division I state tournament, which begins Thursday at UNR's Hixson Park. Centennial (29-8) won the last two large-school state titles, including defeating Palo Verde, 13-0 in last year's title game.
"We just had a plan from start to finish," said Palo Verde senior catcher Brooke Stover. "We were fearless. No matter what, we knew we were going to win the ball game.
"Centennial has great hitters, a great team, but ultimately, it's about strategy. Centennial will capitalize on any mistake over the plate, and that's something my pitchers didn't do. They did a great job just hitting spots."
Centennial, which entered the game averaging nearly nine runs per game and with a total of 149 extra-base hits, hit just five balls out of the infield Saturday — three routine fly balls, a sharp single, and a high-bouncing leadoff hit by Sonja Lawrence in the first inning that led to the Bulldogs' only run.
Williams allowed a pair of first-inning singles, and the Bulldogs didn't get another hit until Savannah Horvath's leadoff infield single in the seventh.
"We were super-duper smart with their heavy hitters," said Palo Verde coach Kelly Glass. "Lauren Stroman, Heather Bowen and Savannah Horvath, it's not a secret that they are three of the top hitters in the state. In order to beat (Centennial), we had to beat those three."
Williams struck out two and walked one in three innings of work, and Sweeney gave up just one hit, hit one batter and struck out three, including the final out of the game.
The Panthers didn't exactly sting the ball, either, but took advantage of three Centennial miscues to score four unearned runs in the second inning.
"That really hurt us," Centennial coach Mike Livreri said. "I don't believe they would have even scored. It would be a 1-0 ball game we're talking about right now. I really believe that. I liked our energy coming into the game, but it just didn't translate onto the field."
The Bulldogs committed errors on grounders by each of the first two batters in the second inning before Stover's RBI double tied the game.
Haley Harrison then struck out, but beat the throw to first base when the pitch was dropped.
Kiley Harrison added an RBI single, and Melissa Lacro had a two-out, two-run single for Palo Verde, which lost to Centennial twice in the regular season, but beat the Bulldogs twice in the postseason.
"Our goal from the beginning was to peak at the right time," Glass said. "We just wanted to get better every day."
Maddie Jones and Cheyenne Cudahy combined on a six-hitter for Centennial, which will miss the state tournament for the first time since 2010.
Stover was 2-for-3 for Palo Verde.
Horvath went 2-for-3 for Centennial.