Coronado's Timothy Newton repeats as Sunrise Region boys diving champ
Updated May 7, 2018 - 11:09 pm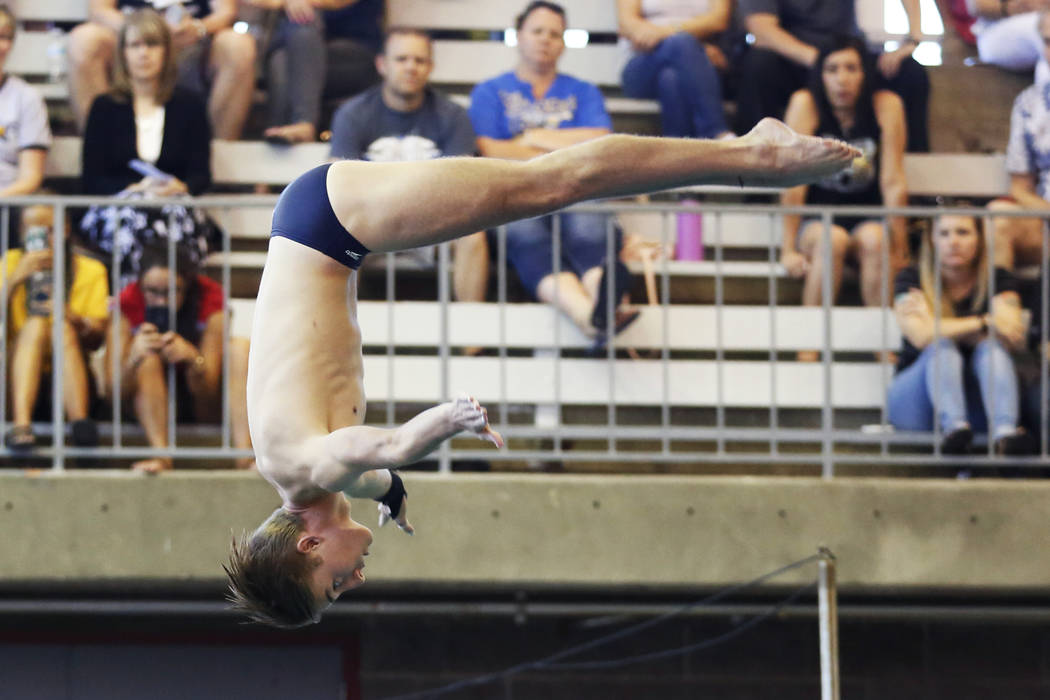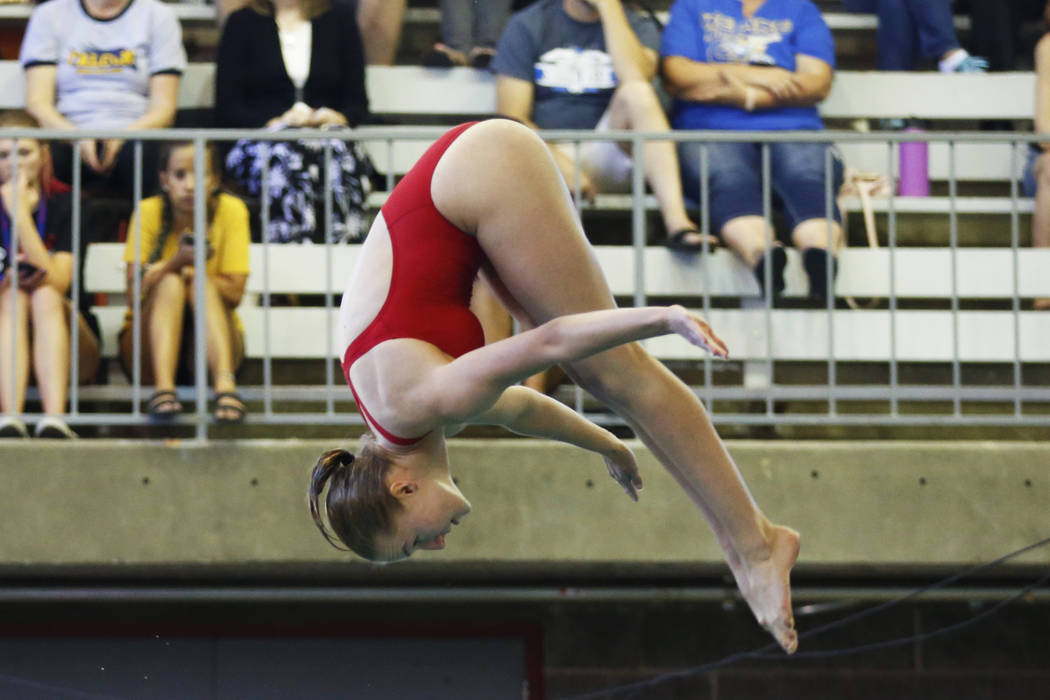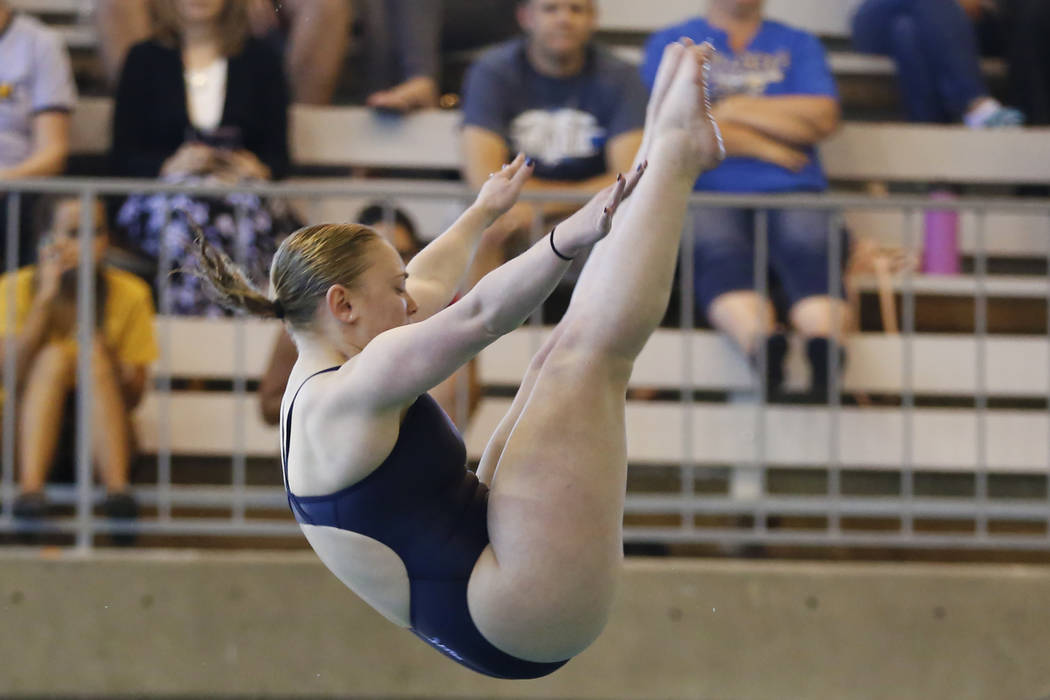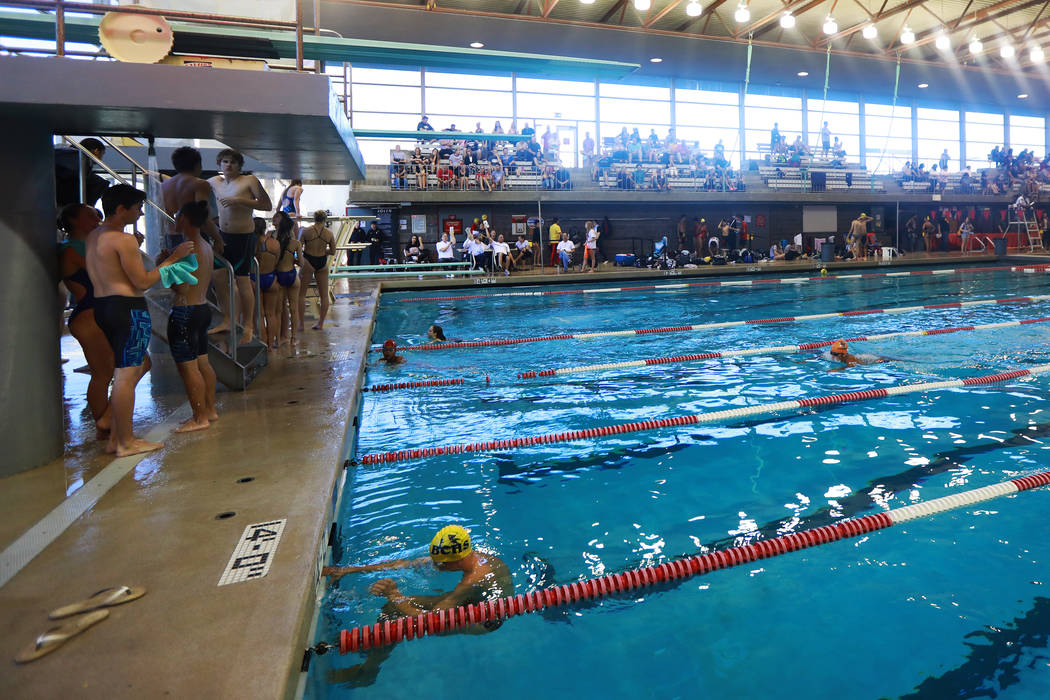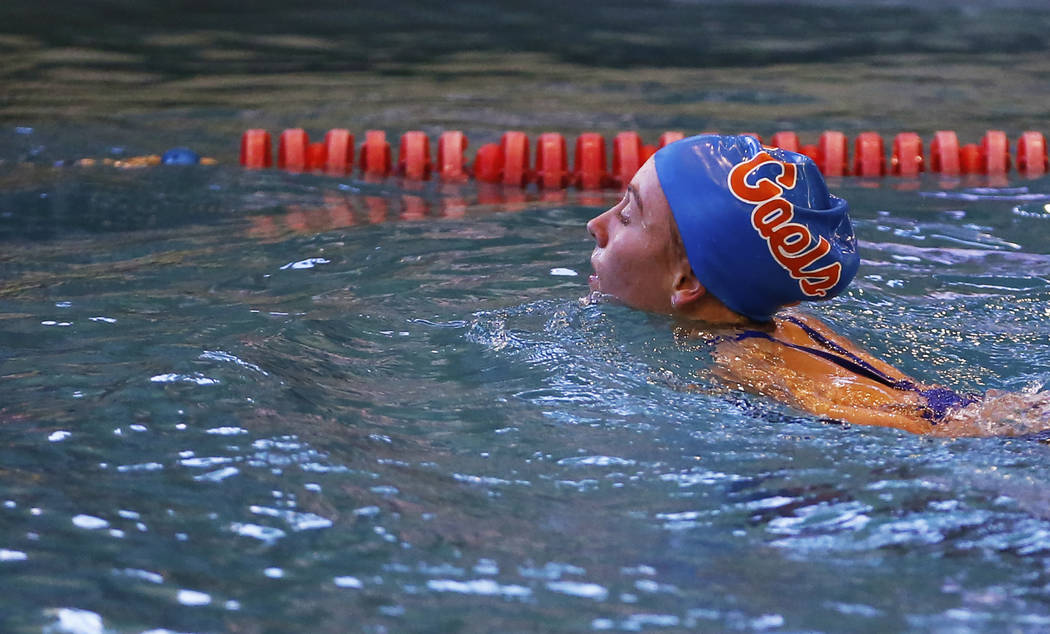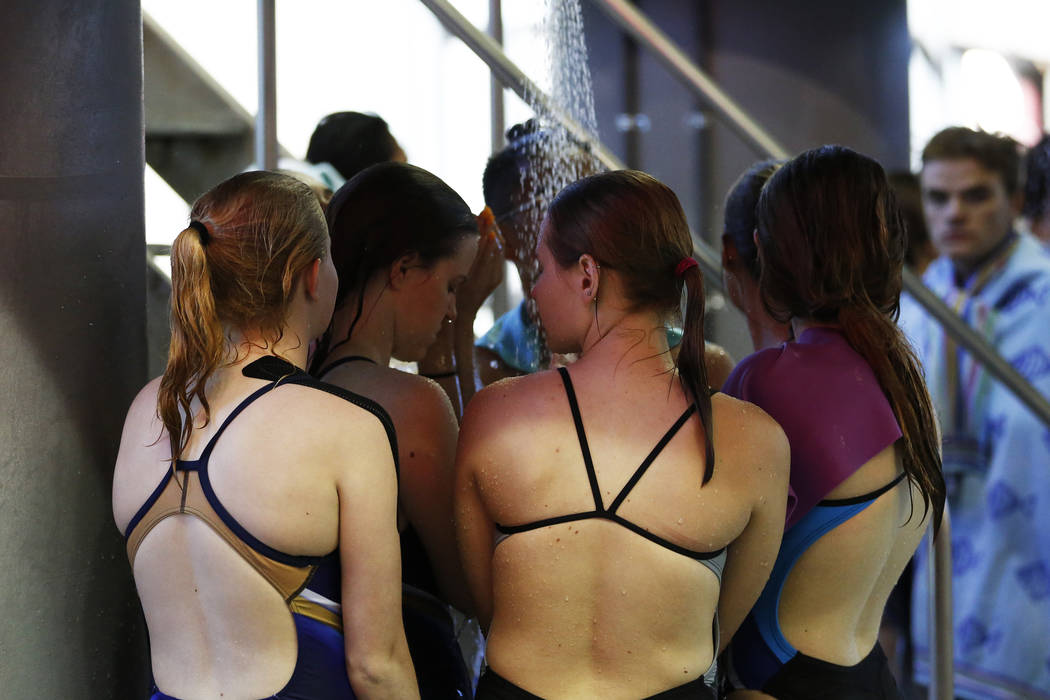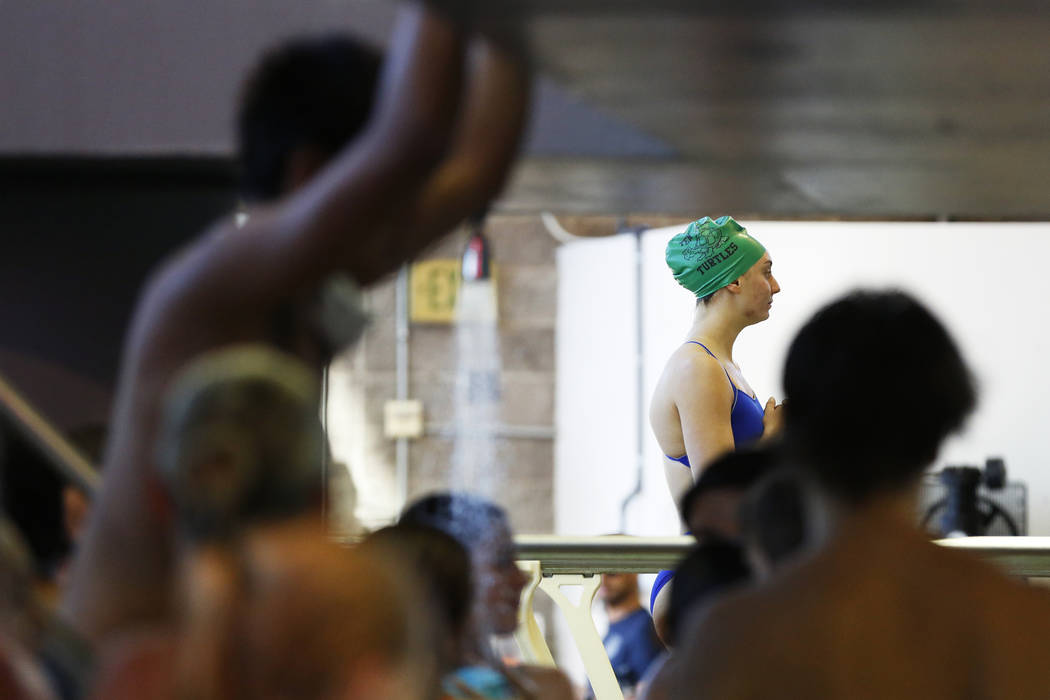 Coronado's Timothy Newton recorded a score of 530.35 on Monday night to win the Class 4A Sunrise Region boys diving championship at UNLV.
Newton was one of six repeat winners, as all of the boys and girls region champions also won last season.
Newton finished well-ahead of second-place finisher Matthew Myers of Green Valley, who scored 444.4. Newton also finished ahead of Myers for the title last spring. It was his third consecutive region title.
In the Sunset Region, Palo Verde's Conner Wattles won with a score of 366.85. Centennial's Mason Earl was second with 244.65.
Cheyenne's Aaron Reed won his third straight region title, taking the the Class 3A Southern Region boys crown with a score of 272.8. Virgin Valley's Oscar Colemenero finished a close second at 265.1.
In the girls diving competition, Green Valley's McKenna Houlihan posted a score of 508.8 to win the Class 4A Sunrise Region girls title.
Coronado's Alexis Edmonds was second at 443.45, and Foothill's Taylor Moore was third at 421.3.
In the Sunset Region, Bishop Gorman's Olivia Gordon had a score of 496.9 to easily outdistance Palo Verde's Summer Woods (342.25) for the title.
Tech's Elle Renner won the Class 3A girls title with a score of 432.15. It was Renner's third straight title. Virgin Valley's Shandi Stiner was a distant second with a score of 179.15.
Region diving results
Class 4A
Sunrise Region
Boys
1) Timothy Newton, Coronado, 530.35; 2) Matthew Myers, Green Valley, 444.40; 3) Dylan Lane, Foothill, 261.70
Girls
1) McKenna Houlihan, Green Valley, 508.80; 2) Alexis Edmonds, Coronado, 443.45; 3) Taylor Moore, Foothill, 421.30
Sunset Region
Boys
1) Conner Wattles, Palo Verde, 366.85; 2) Mason Earl, Centennial, 244.65
Girls
1) Olivia Gordon, Bishop Gorman, 496.90; 2) Summer Woods, Palo Verde, 342.25; 3) Alyssa Walter, Sierra Vista, 308.50
Class 3A
Southern Region
Boys
1) Aaron Reed, Cheyenne, 272.80; 2) Oscar Colmenero, Virgin Valley, 265.10; 3) David Vogel, Virgin Valley, 202.25
Girls
1) Elle Renner, Tech, 432.15; 2) Shandi Stiner, Virgin Valley, 179.15; 3) Lana Simmonds, Chaparral, 133.05