Roundup: Cherish Ross leads Sierra Vista girls to home win
Updated March 13, 2019 - 10:27 pm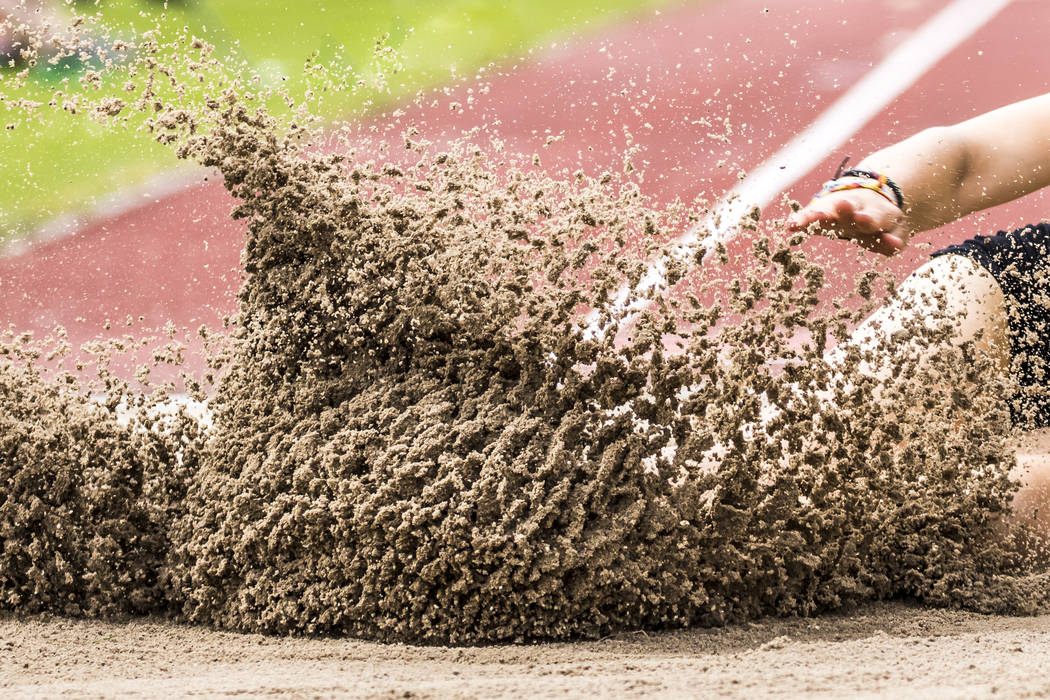 Cherish Ross won two events and finished second in another Wednesday to lead Sierra Vista's girls track team to a 73-56 home win over Clark.
Ross won the 100-meter dash in 12.97 seconds and took the 200 in 27.83. She also finished second in the long jump.
Ajanae Cressey won the 100 hurdles (16.58) and triple jump (33-4) for the Mountain Lions, and teammate Audrey Dayton won the 300 hurdles (50.36) and was second in the 100.
Clark's Katherine Skouson won the 3,200 (14:00.15) and finished second in the 1,600.
Coronado wins three-team meet
At Coronado, Sophia Hyman cleared 10 feet in the pole vault to lead the host Cougars to victory in a three-team meet.
Coronado had 73 points, followed by Green Valley (56½) and Liberty (39½).
Liberty's Aaliyah Soa won the shot put (43-11½) and discus (139-5).
Green Valley's Sierra Rivera took first in the 100 (13.15) and 400 (1:00.85), and teammate Marin Houlihan won the 300 hurdles (50.83) and tied for first in the high jump (4-10).
Bonanza tops Palo Verde
At Bonanza, Maysan Raleigh won three events to lead the Bengals to an 82½-75½ win over Palo Verde.
Raleigh was first in the high jump (4-8), long jump (13-4½) and triple jump (30-2).
Cindylou Rasiang won the shot put (32-1¾) and discus (87-3) for Bonanza.
Palo Verde's Brynn McNabb took the 400 (1:05.8) and 800 (2:47.2).