TRACK: Mojave wins home meet against Boulder City, Moapa Valley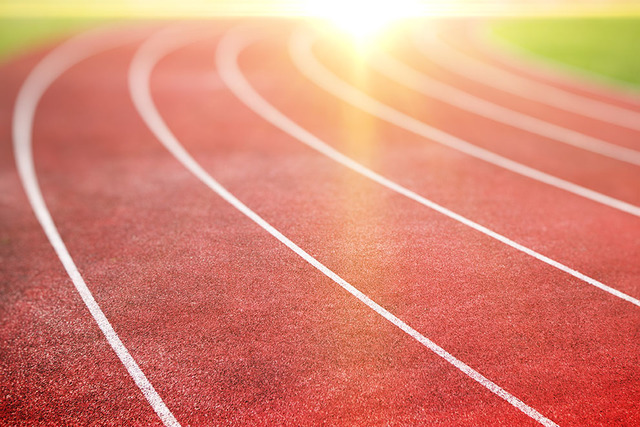 Ty'Jae Harrell placed first in two individual events and second in another to lead Mojave's girls track team to victory in a three-team home meet.
Harrell won the 200-meter dash in 28.3 seconds. She tied teammate Ariyana Ringgold for first in the 100 (13.4), and Harrell placed second in the 400.
Anahi Rosales won the 1,600 (6:03.3) and 3,200 (13:08.2) for the Rattlers, who finished with 76 points. Boulder City was second with 58, and Moapa Valley had 27.
Boulder City's Kenadee Bailey won the long jump with a mark of 16 feet, 1 inch, and the triple jump at 33-11. She also was second in the 100 hurdles and ran on the winning 1,600 relay team.
Jordyn Trobiani won the 400 (1:03.8) and high jump (4-10), placed second in the triple jump and ran on the 1,600 relay team for the Eagles.
Moapa Valley's Natalie Mills won the 100 hurdles (17.5) and 300 hurdles (53.0).
BOYS
James Fincher won two individual events and ran on a winning relay as Mojave's boys topped Boulder City and Moapa Valley.
Fincher won the 1,600 (5:07.3) and 3,200 (11:13.7) and ran on the winning 3,200 relay team for the Rattlers, who had 109½ points. Moapa Valley was second with 35 points, and Boulder City finished third with 33½.
Don Phillips won the shot put (41-10) and discus (133-9) for Mojave, and teammate Devin Flowers was first in the 400 (53.9), second in the 200 and ran on the winning 3,200 and 1,600 relay teams.
David Warren won the triple jump (37-4), was second in the high jump, third in the long jump and third in the 100 for the Rattlers.
Boulder City's Zachary Trone won the 100 (11.1) and the long jump (19-6½).
Results: