'We haven't blinked': Ex-UNLV players have Lake Mead on cusp of title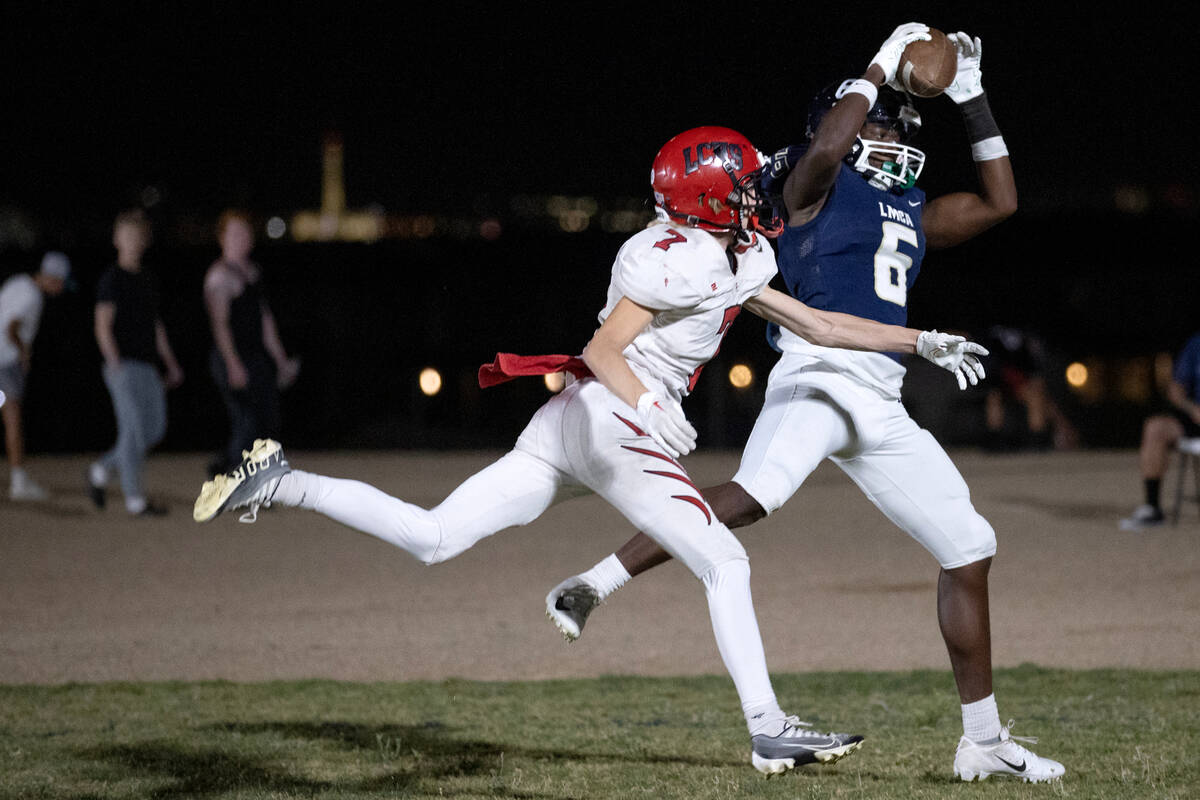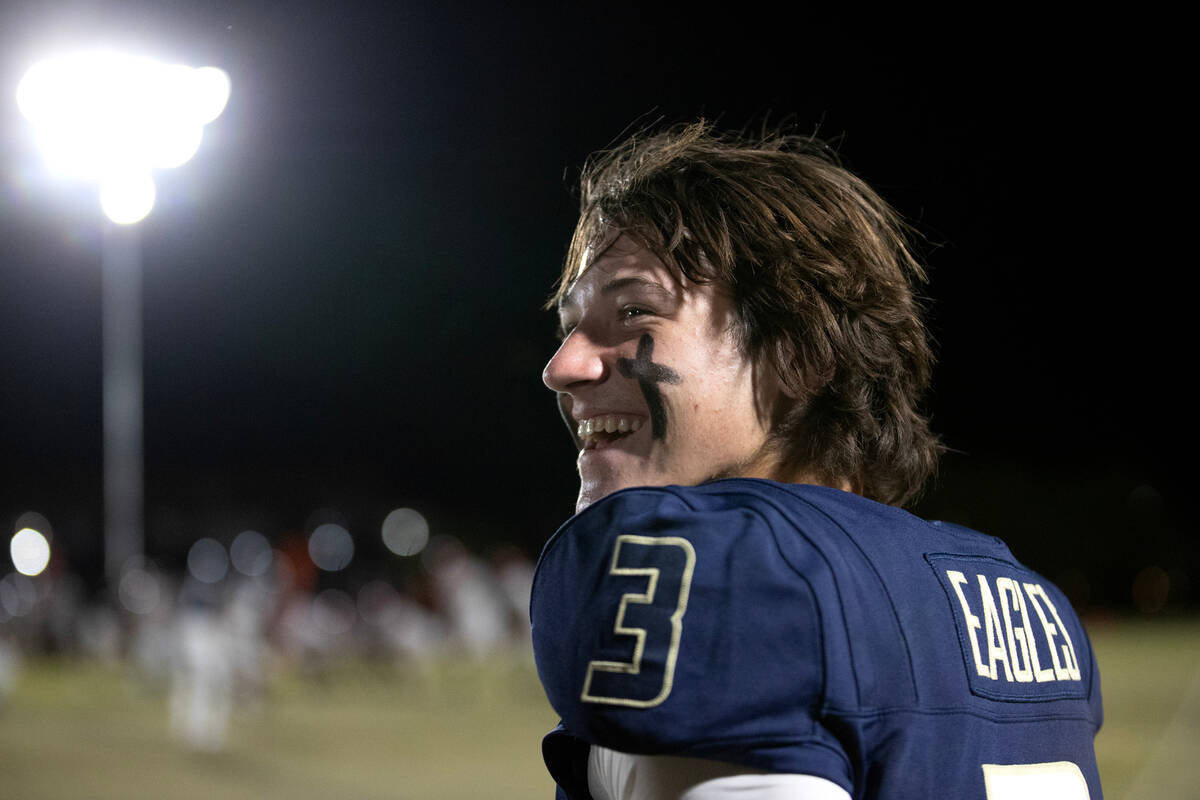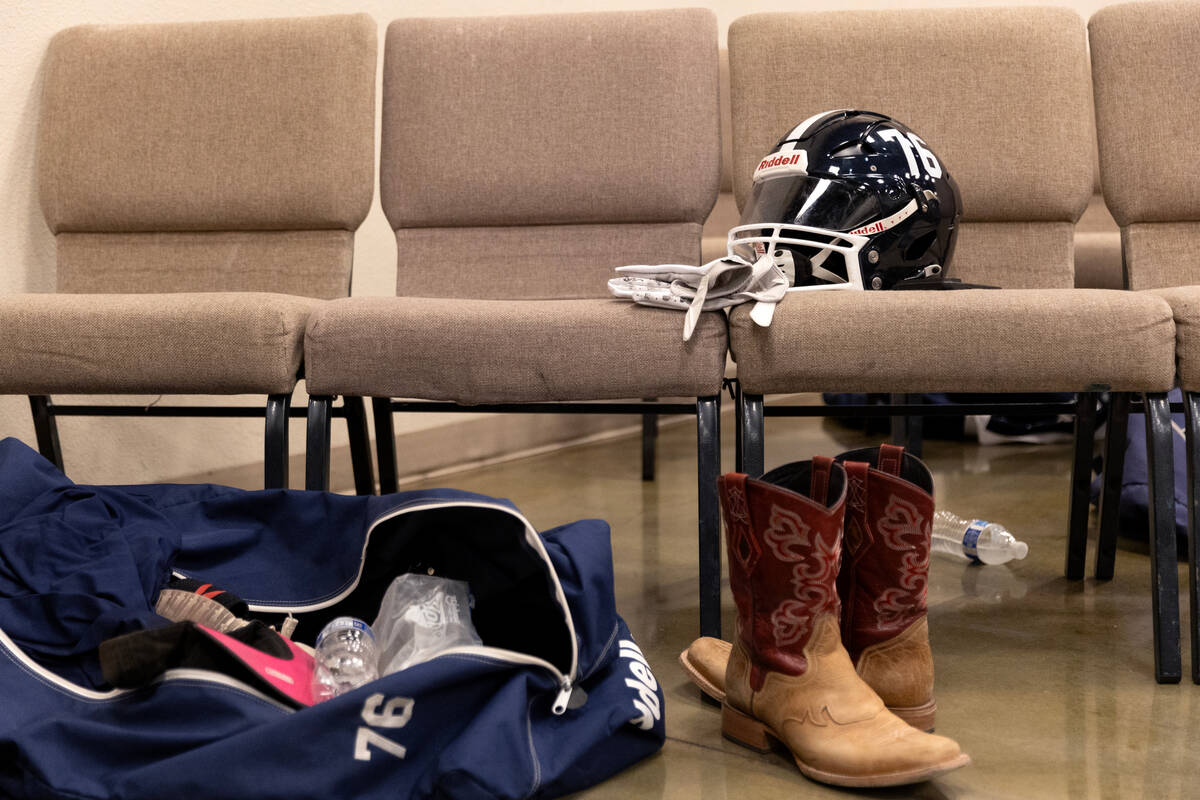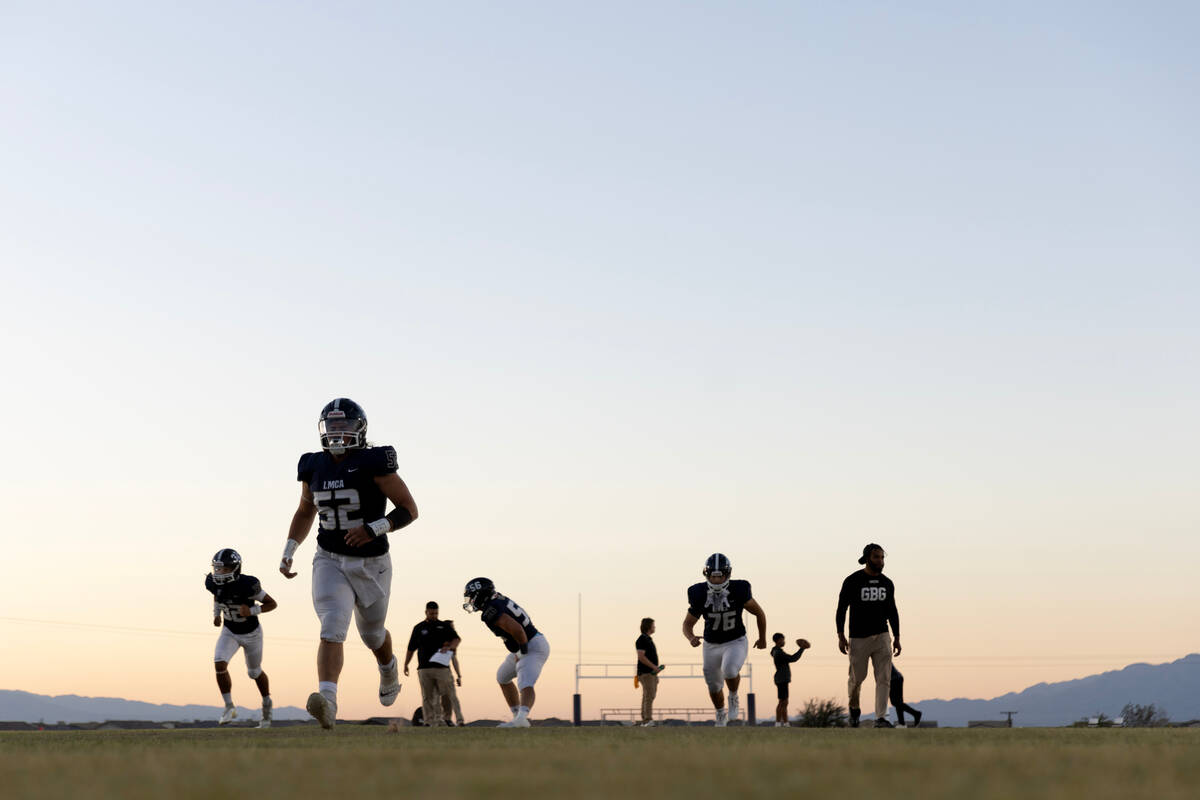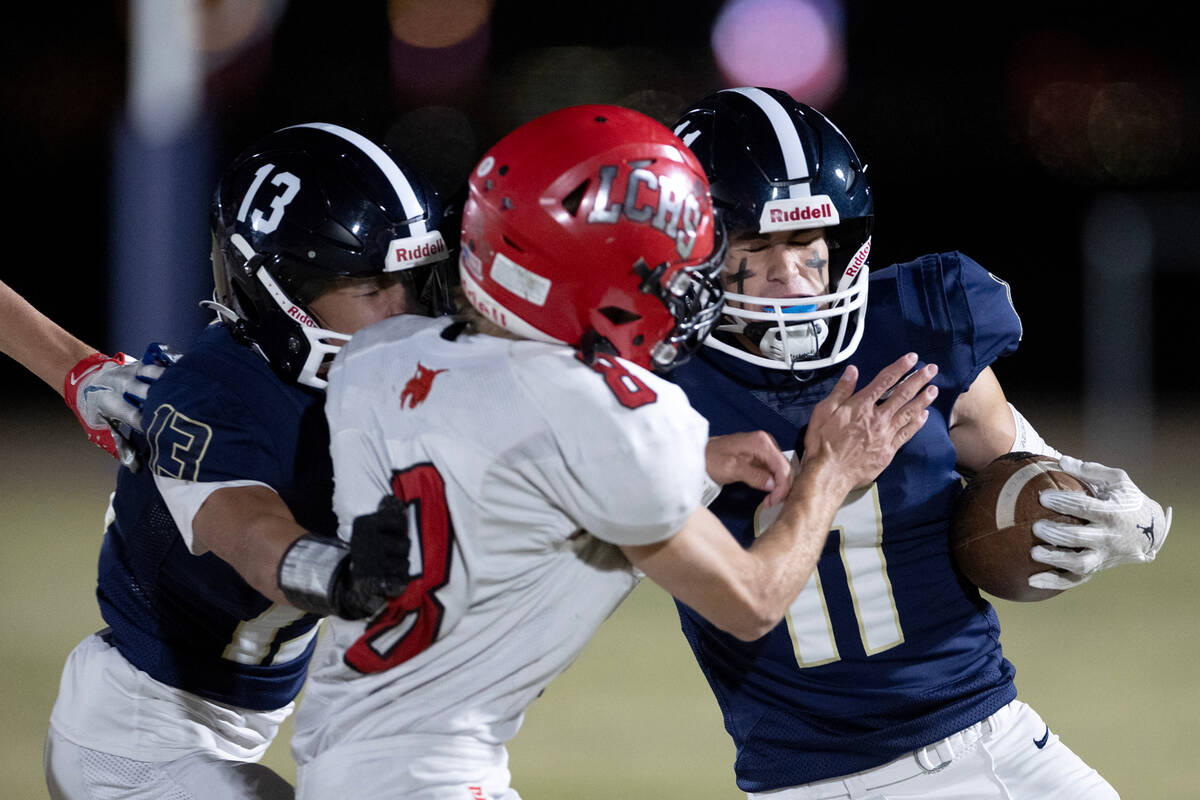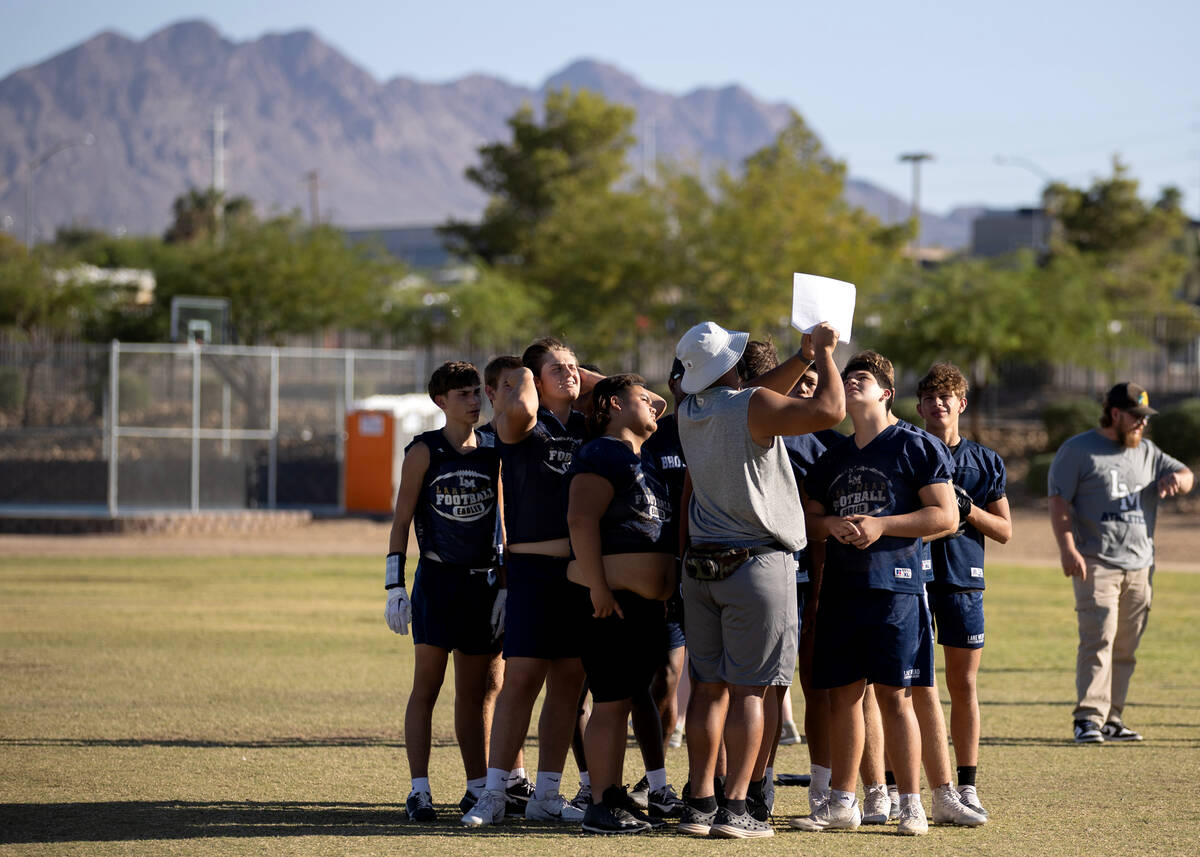 Nate Oishi learned a lot when he became the coach of Lake Mead Academy's football program.
It was the former UNLV offensive lineman's first time being a coach at the high school level, so he learned many of the intricacies of the job — and other things many coaches usually don't have to worry about.
"I got to learn everything," Oishi said. "I learned how to paint and line the field, which took hours in the summer. I learned how to set up portable lights pregame before we had the new lights."
The long nights — of painting the field, setting up lights and starting from scratch at the school that had just one winning season in its previous eight before Oishi took over in 2021 — have paid off.
Lake Mead (9-1) rolled to the Class 2A Southern League title and will play Northern champion Pershing County (9-3) for the 2A state title at 9 a.m. Tuesday at Allegiant Stadium.
"The sophomores who are seniors now are the ones that wanted the school to be good at football, and they stuck to it," Oishi said. "They could have easily quit. We had a lot of tough times. I pushed them hard, they worked hard. Thinking about where we started to being in the state championship game is crazy."
Oishi isn't doing it alone, as he's brought in several of his former UNLV teammates onto his staff, including defensive coordinator Mike Hughes Jr., who spent time with the Jacksonville Jaguars, and offensive coordinator JD Alexander.
"It's been a three-year journey ever since Coach Nate and the coaching staff got here," senior linebacker Zachary Young said. "Sophomore year, we weren't that good. We put the work in the offseason for our junior year. We got a step closer. And this year we want to take it all the way."
After finishing up graduate school at UNLV, Oishi sent out emails to various schools, including Lake Mead, looking for coaching opportunities. Oishi said about 10 minutes after he emailed the school, someone called him back about the head coaching position.
Once Oishi took the job, he immediately started calling his old UNLV teammates, and many were quickly on board.
"We were some of the guys who were trying to change the program (at UNLV)," Hughes said. "For us to come together, it was super easy. We grew as young men (at UNLV), so this is awesome to be here with these guys. I'm super happy I said yes as quickly as I did."
Oishi said he saw the "potential" with the current seniors who were freshmen who played in five games in a COVID-shortened 2021 spring season. In the summer of 2021, Oishi said he and his staff tried to "speed rush" everything to teach the players the basic rules of football, while installing their systems.
"After (our first game in 2021), we all huddled up and we said we have to scratch everything and go back to the basics," Oishi said. "We have to talk about the football rules. We restarted the whole thing, and that year was learning the basics and learning football. We knew it was a young core we could build off."
The Eagles went 3-6 in Oishi's first season. Senior offensive/defensive lineman Caleb King said that the following summer, before the 2022 season when the Eagles went 7-3 and made the playoffs, was the turning point for the program.
"That summer, they wanted to work with us every day," King said. "We were working, lifting, watching film and working extra after practice. It showed that these guys care about us, and because of that, it motivated me to give them my all."
King and Young have helped lead the turnaround at Lake Mead. The Eagles have outscored opponents 512-71 this season, and freshman quarterback Jerry Meyer leads the state with 52 touchdown passes.
Oishi said it hasn't sunk in yet that the Eagles will be playing at Allegiant Stadium for the title.
"Twenty-four months ago, I was painting the field and we were getting blown out," Oishi said. "We haven't blinked. We've just been working."
With a high school enrollment of roughly 220 kids at the private school in Henderson, King said there is a special "brotherhood" on the team with many of the players going to elementary and middle school together at Lake Mead.
"It would mean a lot, especially to the people who have been here all three years," Young said of potentially winning a state title. "It just shows that we didn't put in the work for nothing, and hopefully it's the first steppingstone of our school being a good program."
Contact Alex Wright at awright@reviewjournal.com. Follow @AlexWright1028 on X.
Up next
Who: Lake Mead Academy vs. Pershing County
What: Class 2A state championship game
When: 9 a.m. Tuesday
Where: Allegiant Stadium
Streaming: NFHS Network (subscription required)