2016-17 Green Valley Wrestling Capsule Preview
November 18, 2016 - 5:56 pm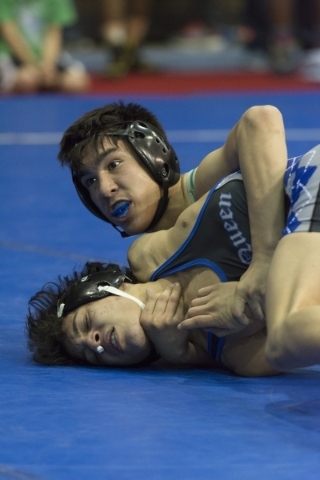 GREEN VALLEY
Head coach: Jon Ferry, 13th season
Returning lettermen: Nine
Top wrestlers: Robert Razo (Sr.), Desmond Bowers (So.), Giullian Nakamatsu (Sr.), Dylan Warr (Sr.), Cade Vanorden (Sr.), Anthony Valenti (Sr.), Steele Dias (So.), Wallace Zernich (Sr.)
Outlook: The Gators return nine lettermen after securing their fifth consecutive state title last year.
Razo, who likely will wrestle at 195 pounds, was a Division I state champion.
Valenti (285) was second, Bowers (138) third, and Warr (170 or 182) and Vanorden (220) both fourth in last year's state meet.
Nakamatsu (160) won a Sunrise Region title last year.
Green Valley also will benefit from the return of Wallace Zernich (145), who finished third at Iowa's state meet last year after wrestling for Green Valley as a sophomore.
"We have high expectations of our program year after year," Ferry said. "I'm hoping this group will respond to the high expecations and perform at a high level every time we compete."