Gorman ekes out first state wrestling team title — PHOTOS
Updated February 19, 2023 - 4:55 pm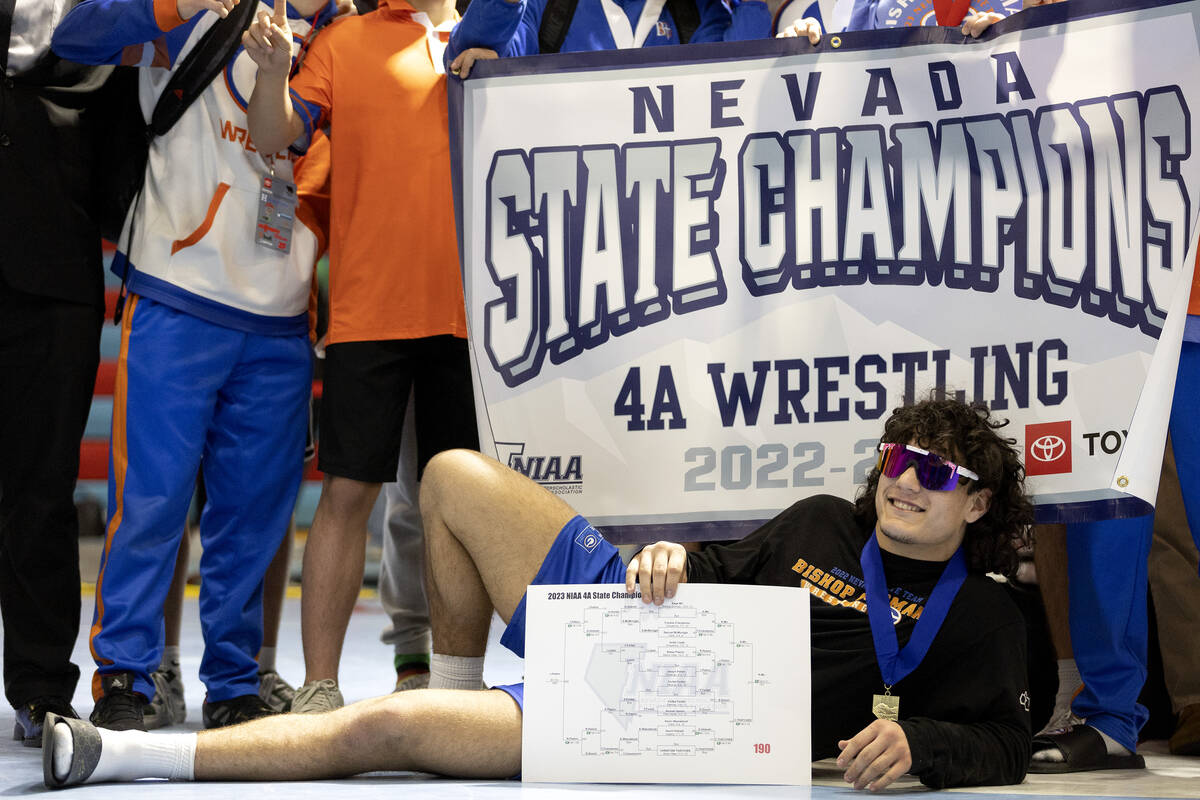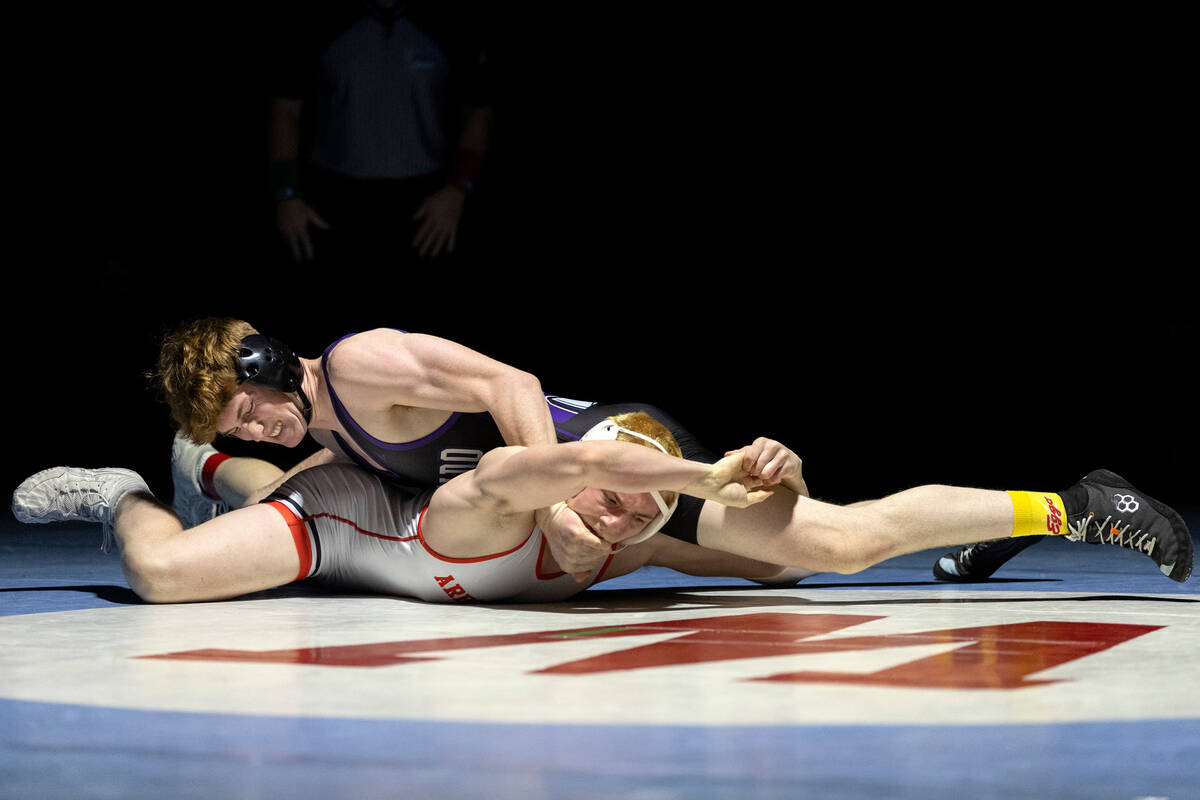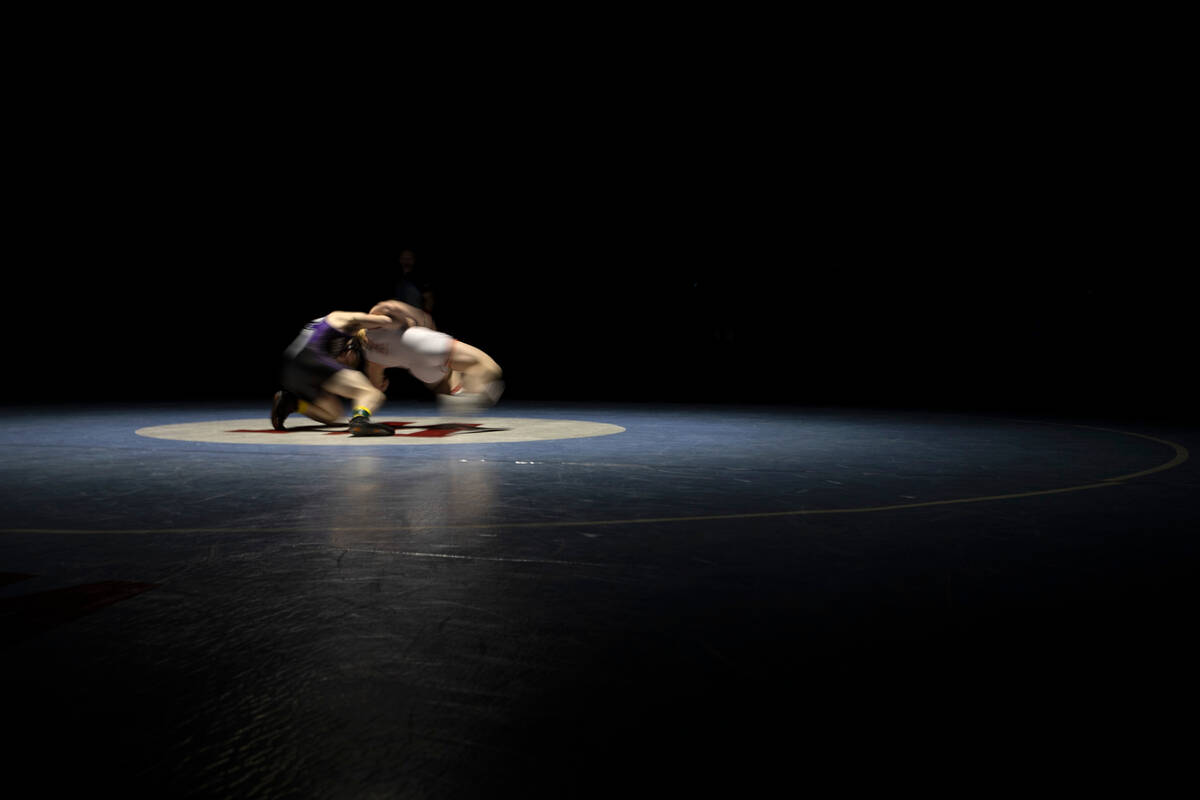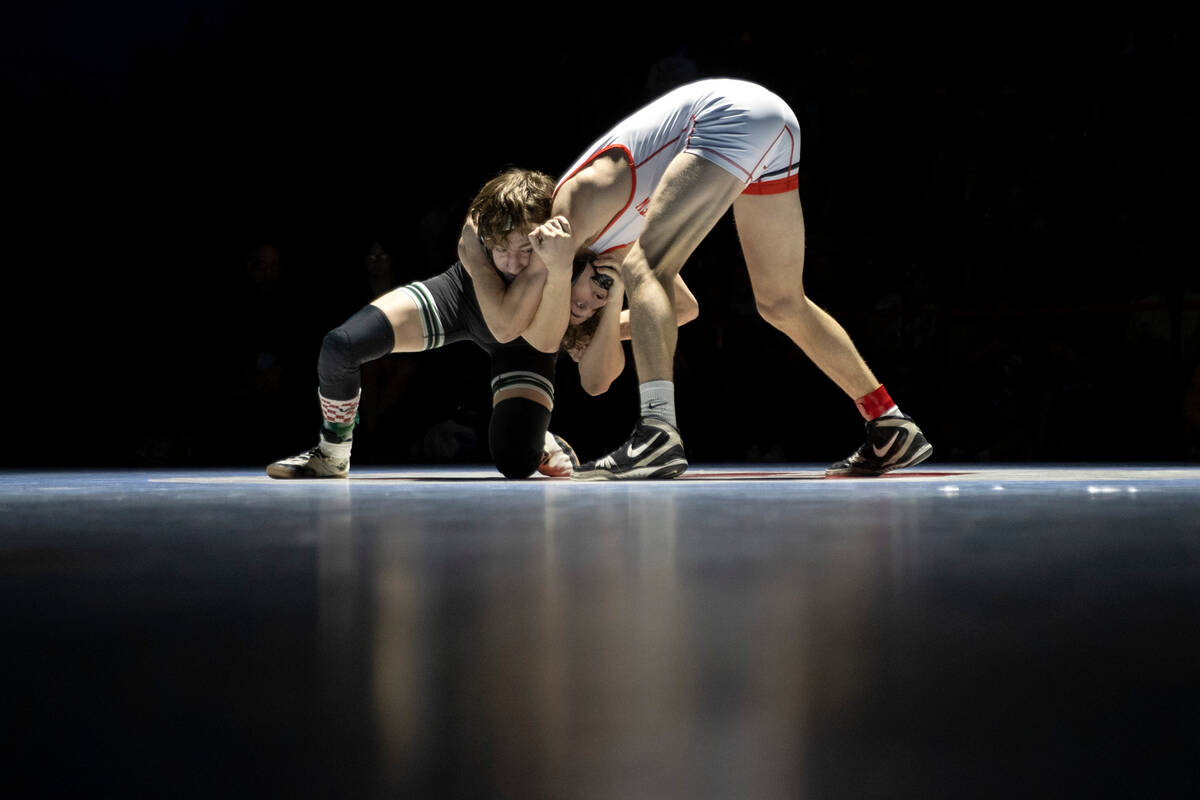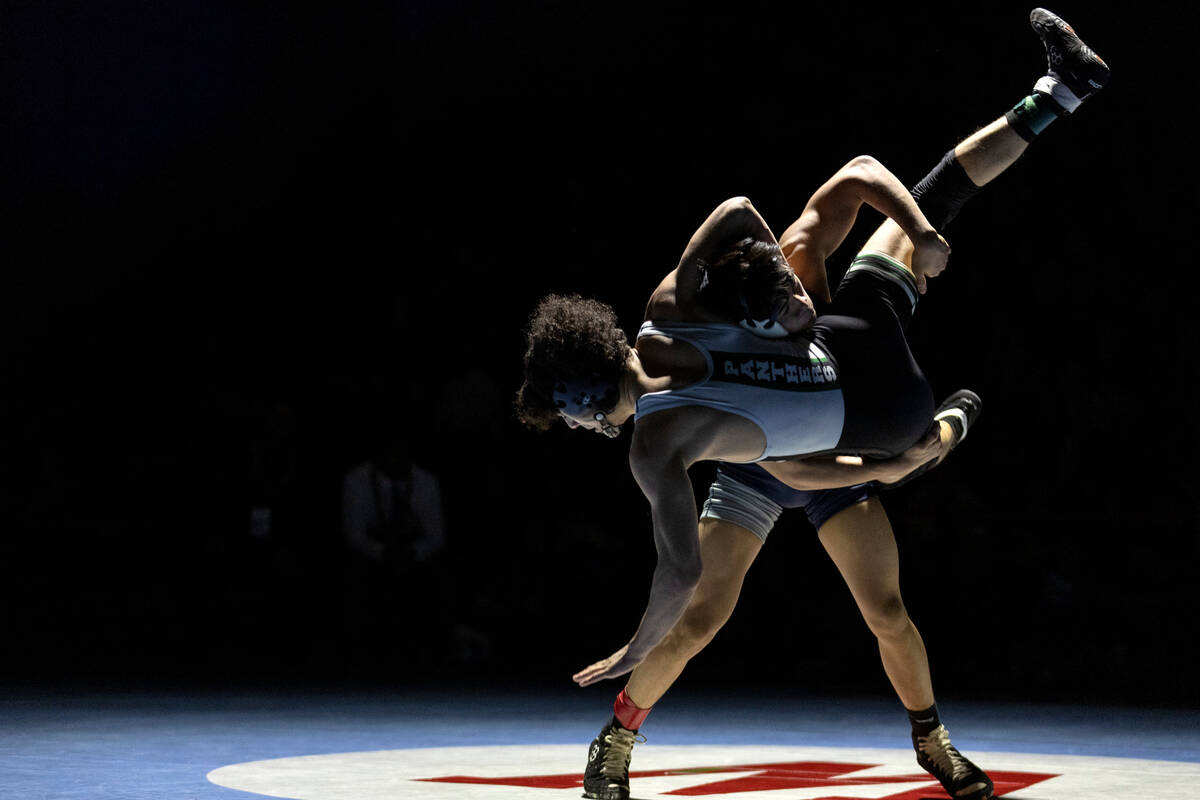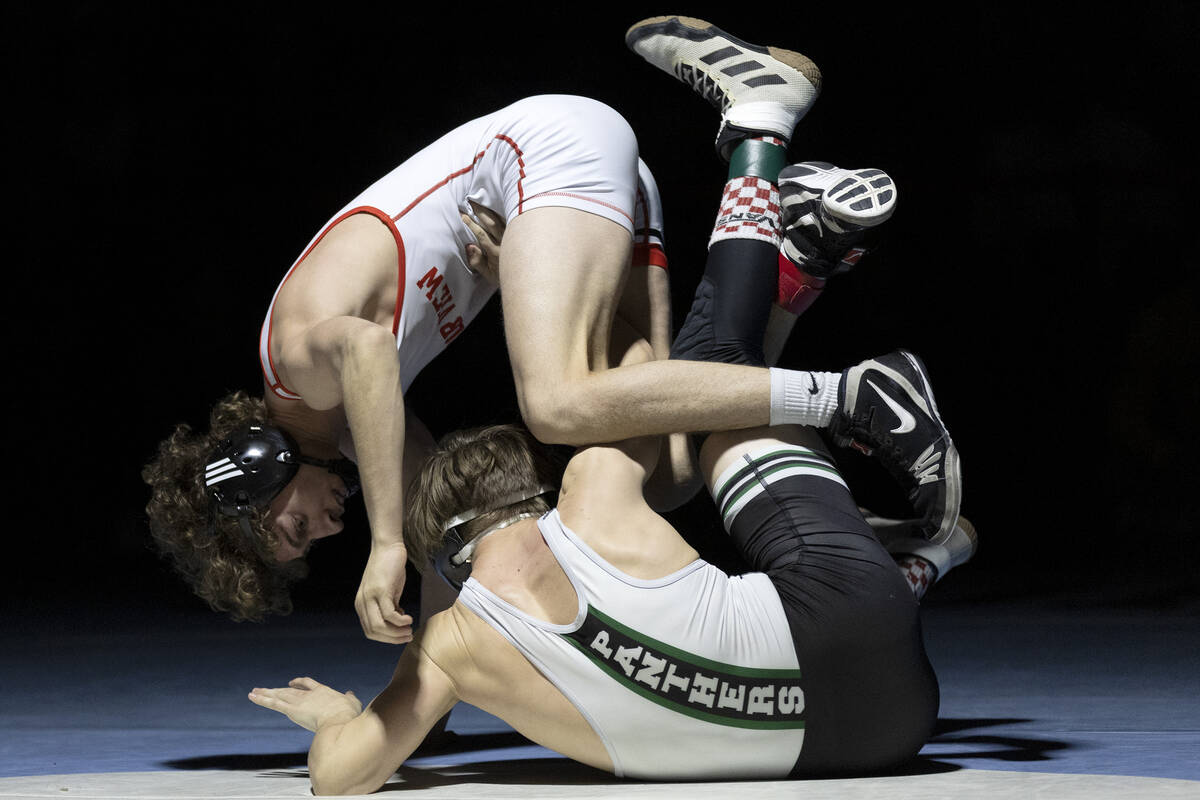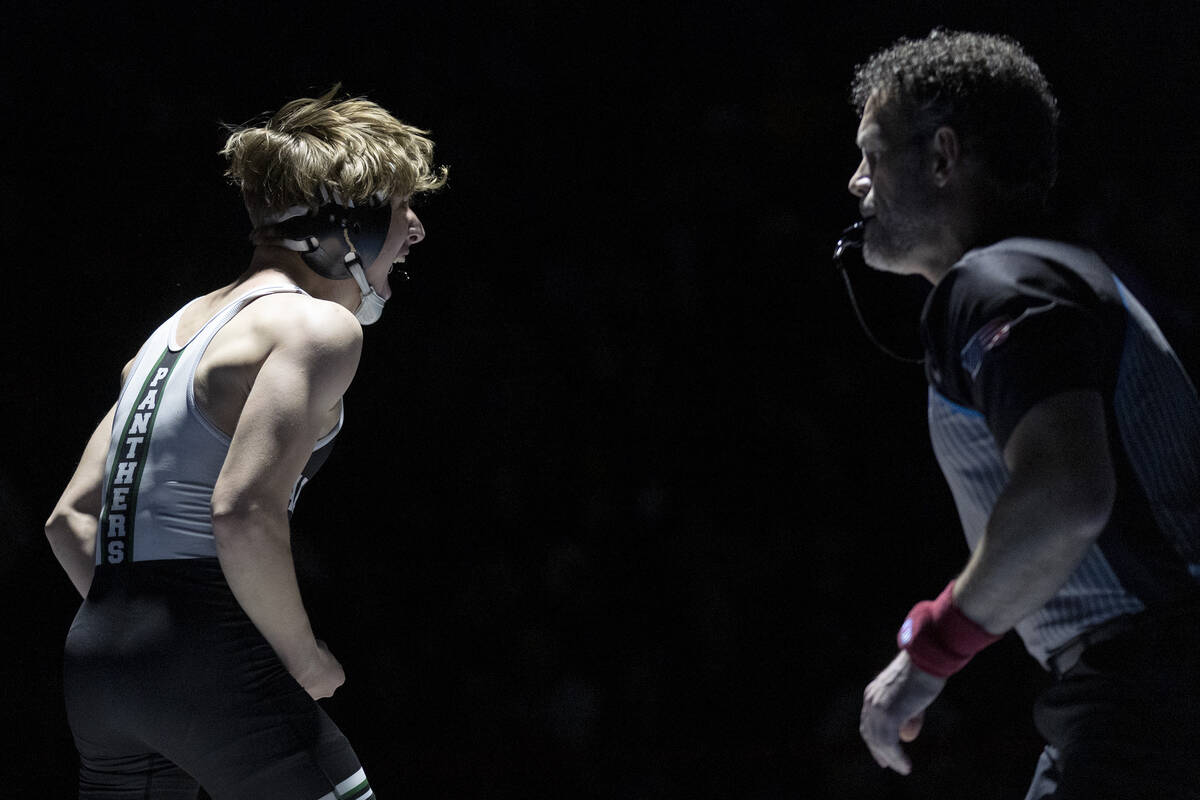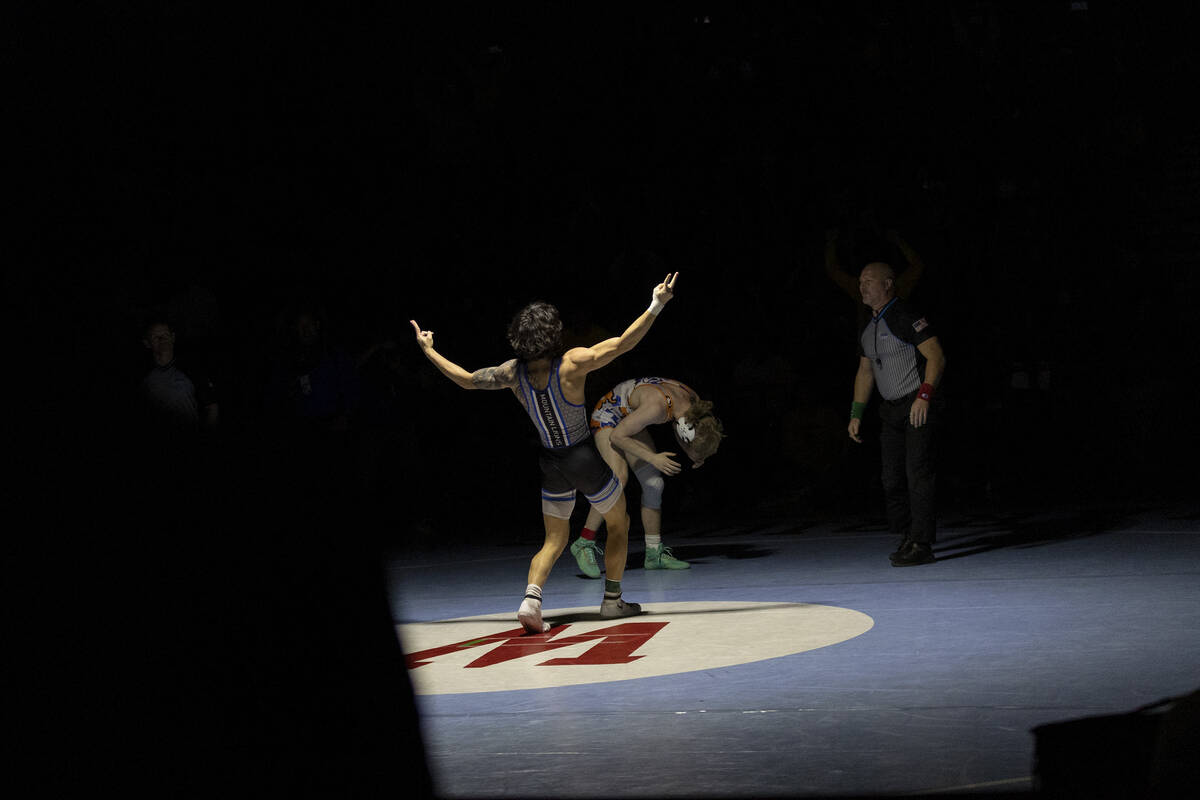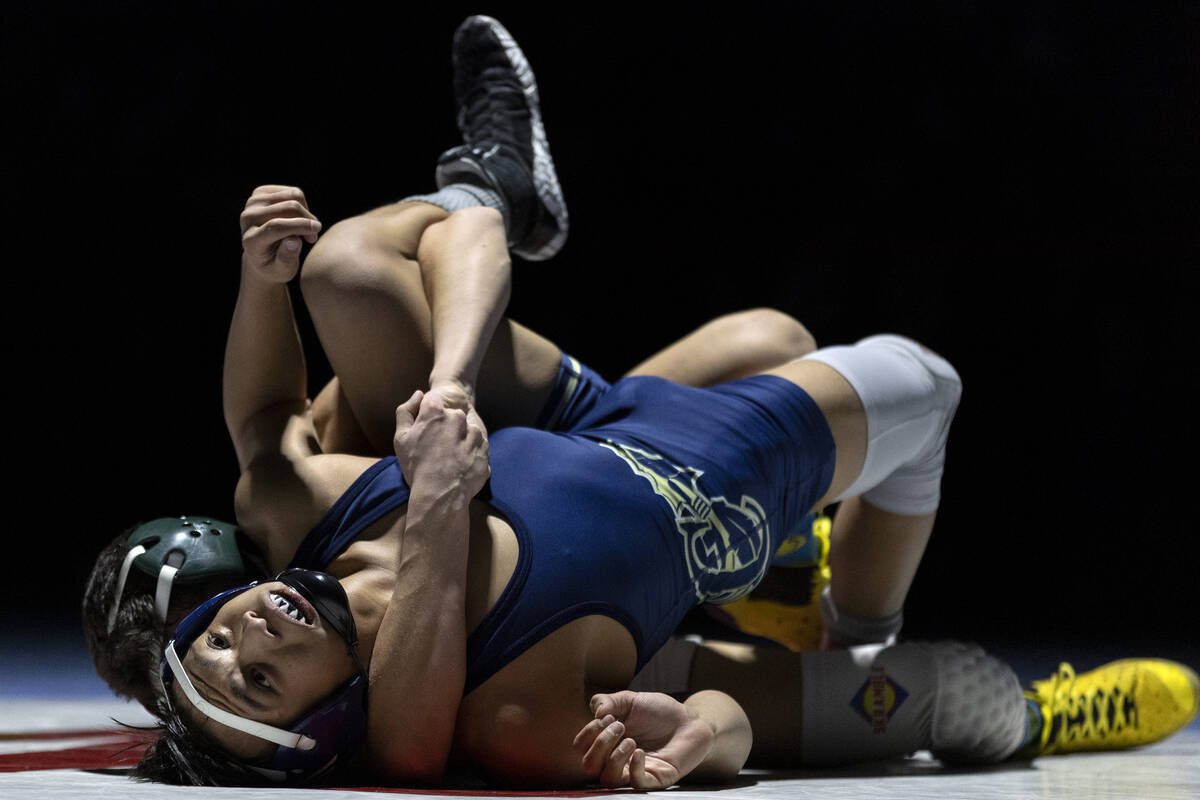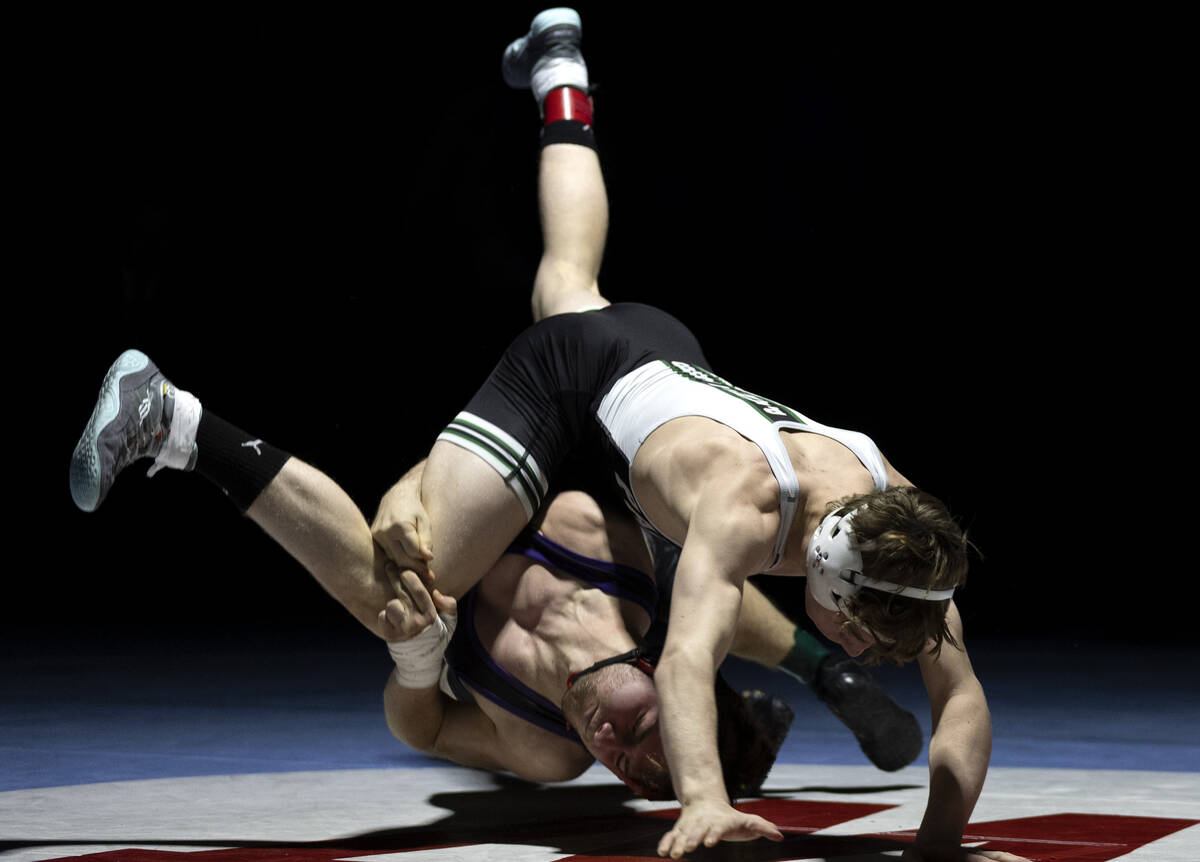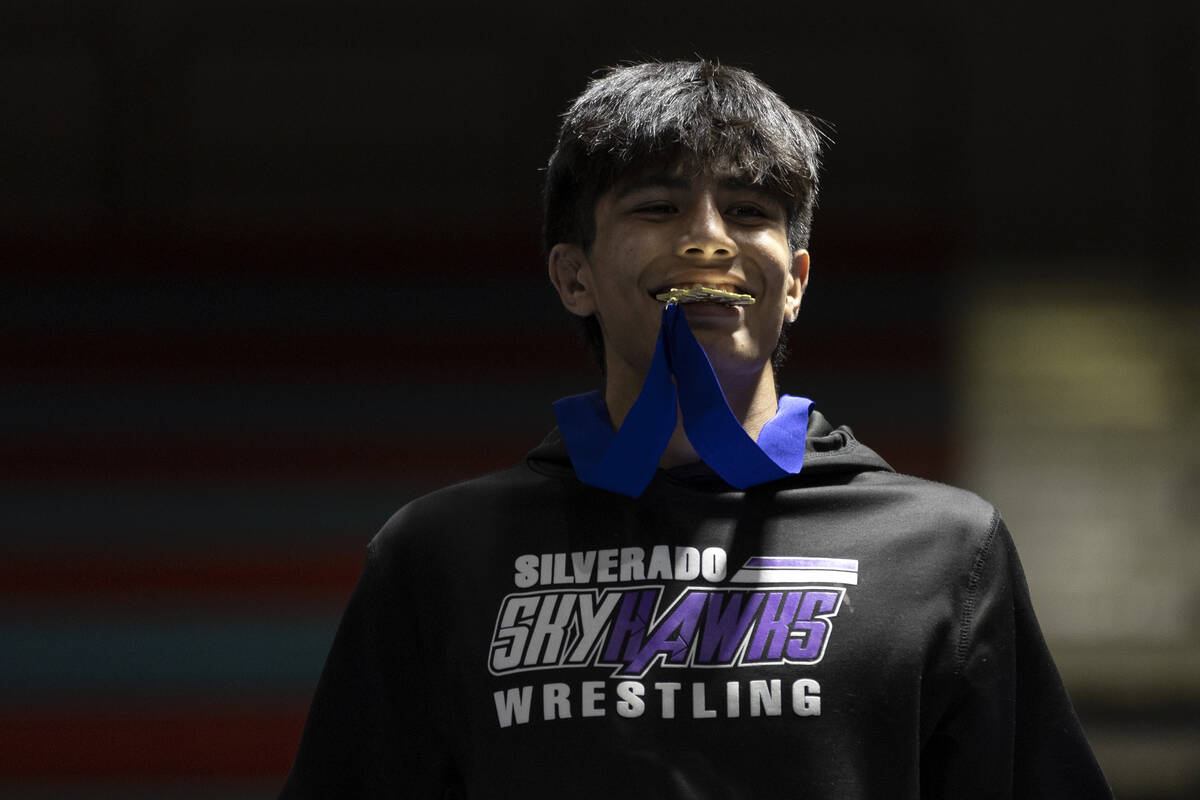 Every point mattered at Saturday's Class 4A state wrestling meet.
Four teams — Bishop Gorman, Palo Verde, Arbor View and Silverado — were all within striking distance to win the team title entering the championship matches.
Kage Mir went into his title match as the last Gorman wrestler of the meet. With the pressure on, the sophomore delivered.
Mir defeated Arbor View's Christian Thatcher to win the 190-pound title, giving Gorman just enough points to win the 4A state team title by half a point over Palo Verde at Western High School.
"Being the last score out there and having to get that pin for everybody really makes me feel awesome and makes me feel like my school's behind me for this one," Mir said. "It feels good."
Gorman scored 149 points, and Palo Verde had 148.5. Arbor View finished third with 136.5, and Silverado was fourth with 135. It's the Gaels' first team state wrestling title.
"Coming from a school like Gorman where there's state championships in so many other sports, we never won a wrestling one," Gorman coach Tyler Perry said. "This is year two for me, and the kids brought in after the first year. We put so much time and effort. … A half a point decided that, and they just fought their butts off every match, and it made the difference."
Mir was one of two Gorman wrestlers to win individual titles — Alex Fonte won at 175 pounds. With the pressure high as the scores drew closer, Mir went to his coach to ask him what he needed to do in his match to help the Gaels win the title.
"I said you're probably going to have to pin the guy, and he went out and delivered," Perry said. "That's who he is. It was important to him to do that for the team and himself. He delivered, and it was huge."
Gorman also won the Mountain Region team title earlier this month.
"We all put in a lot of work every day," Mir said. "I've dedicated my life to the sport. So being able to get the results I wanted makes me really happy. It makes me feel accomplished."
In total, 14 wrestlers from eight schools won individual 4A state titles Saturday.
Palo Verde led all schools with three wrestlers winning state titles — Liam Grady (132), Caleb Farrar (144) and Jacob Chapman (215). The Panthers won the Desert Region team title earlier this month.
Arbor View's Robert Ortega and Cole Faircloth won the 106-pound and 113-pound titles, respectively. Faircloth won last year's 106-pound title.
Two Silverado wrestlers won state titles — Zyon Trujillo (150) and Nikolai Chumakov (157). Chumakov also won last year.
Rancho had two repeat winners with Caleb LeBaron (120) and Cesar Camacho (165).
Sierra Vista's Joshua Arceo repeated as the 138-pound champion. The Mountain Lions were fifth with 84 points.
Legacy's Zaden Oribello won the 126-pound title, and Western's General Laupapa won the 285-pound title.
Contact Alex Wright at awright@reviewjournal.com. Follow @AlexWright1028 on Twitter.