Sept. 25 retrial set for 2 charged in Bunkerville standoff
August 23, 2017 - 1:47 pm
Updated August 23, 2017 - 7:36 pm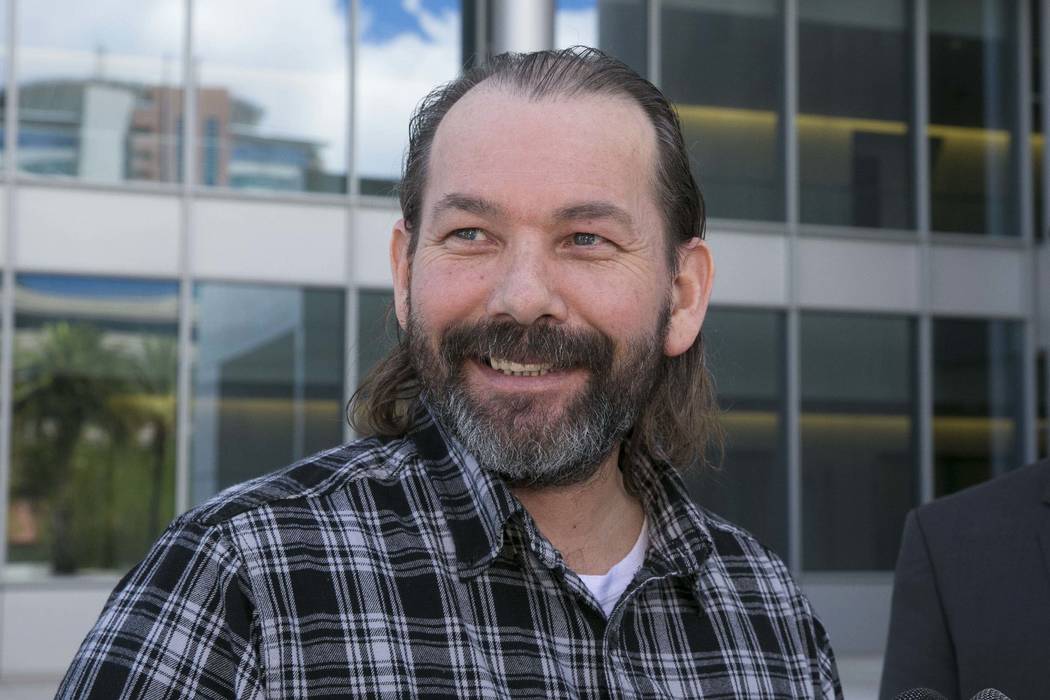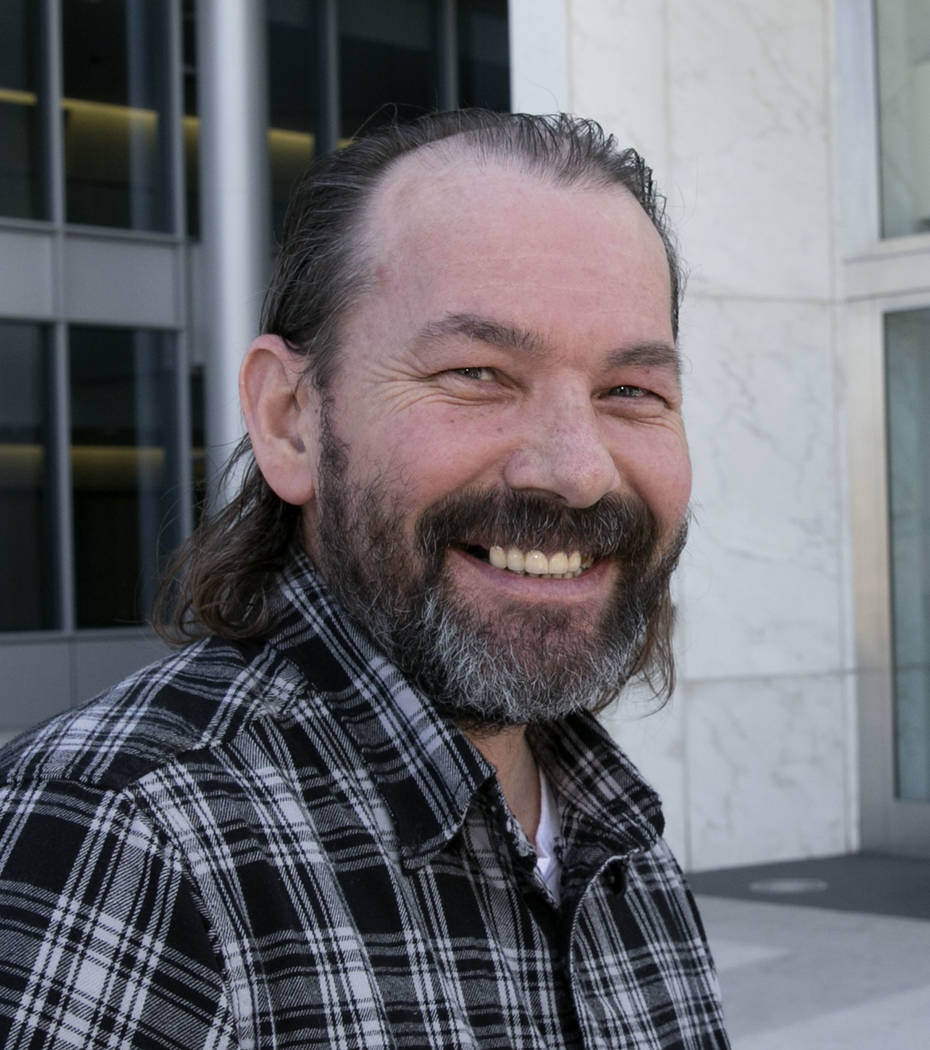 Before his next trial in Las Vegas, Scott Drexler wants to hug his 88-year-old mother and a grandson he has never met. He also wants to pet his dog.
"I need to go see my mom before she dies," he said Wednesday, momentarily choking back tears. "I was helping take care of her before I was arrested."
U.S. District Judge Gloria Navarro ruled that Drexler and co-defendant Scott Parker may return home to Idaho while awaiting their retrial. Parker showed up to court Wednesday with a copy of the Constitution tucked in the breast pocket of his white button-down shirt.
Drexler and Parker spent 17 months behind bars while awaiting two trials on 10 felony counts in connection with an armed 2014 standoff in Bunkerville.
The first jury voted 10-2 for total acquittal and wound up deadlocked. A second panel acquitted the pair Tuesday of most counts, and prosecutors immediately said they want the men to face a third jury to resolve the remaining counts. Drexler took the news in stride.
"That's just working with the system, I guess," he said. "It may take a while to get it all straightened out, but the system's working, so we'll keep going."
The same jury acquitted Idaho resident Steven Stewart and Montana resident Ricky Lovelien, co-defendants in the first two trials, on Tuesday of all charges.
Navarro scheduled a Sept. 25 retrial for Drexler and Parker, who were cleared of conspiracy and other charges in the case.
Stewart said he expects to be back in the courtroom for the third trial — this time in the gallery and seated alongside supporters who watched prosecutors put on a case against him that could have led to decades behind bars.
"Any time I see people getting hurt, I feel hurt by it," said Stewart, who sometimes cried during the trial and wept as the judge read the verdict acquitting him. "I'm disgusted by the way people are treated."
Lovelien declined to speak with a Las Vegas Review-Journal reporter. However, he joined Stewart and supporters outside the federal courthouse Wednesday and pinned a "not guilty" button to his gray shirt.
Parker said he was "pleased with the outcome" in which jurors acquitted him of six counts but could not reach a verdict on four counts. He expects to work as an electrician and support his wife, Andrea, and two children, ages 5 and 11.
Drexler plans to work as an excavator; help care for his mother, Joyce Christopherson; hold his toddler grandson, Keilor, born just before his arrest in early 2016; and pet his dog, Chumlee.
Surrounded by reporters outside the courthouse, Drexler laughed and said, "Depends on whether the dog gets to me first."
In court, the mood was heavier. Acting U.S. Attorney Steven Myhre pointed out that Parker and Drexler still face charges that carry significant prison time if they are convicted. The prosecutor condemned Parker for lying prone behind a barrier wall on Interstate 15 and pointing his long gun toward Bureau of Land Management officers during the standoff.
"He's a coward," Myhre said. "There's nothing more dangerous than a coward with a weapon."
Parker's remaining charges are assault on a federal officer and threatening a federal officer, as well as underlying weapons charges. Jurors also failed to reach a verdict on assault and weapons charges against Drexler.
Leaving the courthouse on Wednesday, Drexler said he does not regret traveling to Bunkerville in April 2014.
"I was called down there," Drexler said. "That's the only way I can put it. I believe in God, and he has a plan and a purpose for what happened."
The defendants were accused of supplying the firepower in an assault against federal agents who tried to round up Cliven Bundy's cattle from public lands. Bundy is awaiting trial.
Jurors from the first trial returned convictions against two standoff participants: Arizona resident Gregory Burleson and Idaho resident Todd Engel. Burleson received a 68-year prison term, and Engel is awaiting sentencing.
Contact David Ferrara at dferrara@reviewjournal.com or 702-380-1039. Follow @randompoker on Twitter.
RELATED
Defense attorneys withhold closing arguments in Bunkerville retrial
Judge cuts defendant's testimony short in Bunkerville retrial
Judge declares mistrial in Bundy Ranch standoff case
Bundy supporter Burleson sentenced to 68 years in prison