Las Vegas shooting coverage leads news outlets around the world
October 2, 2017 - 5:45 pm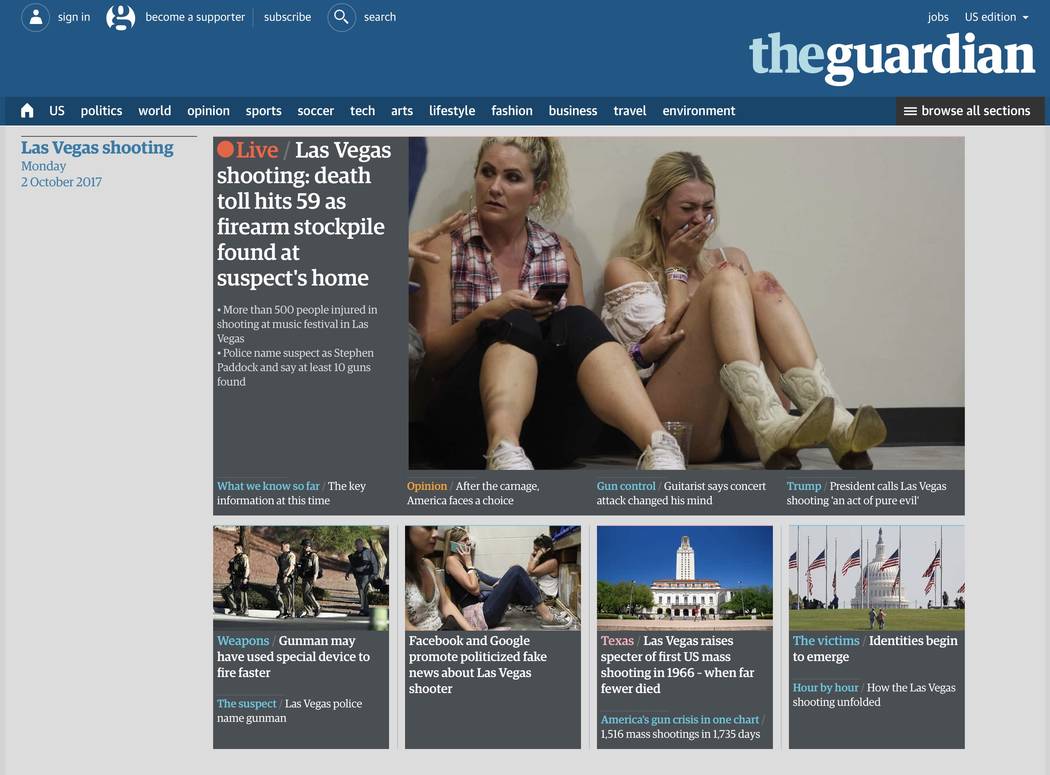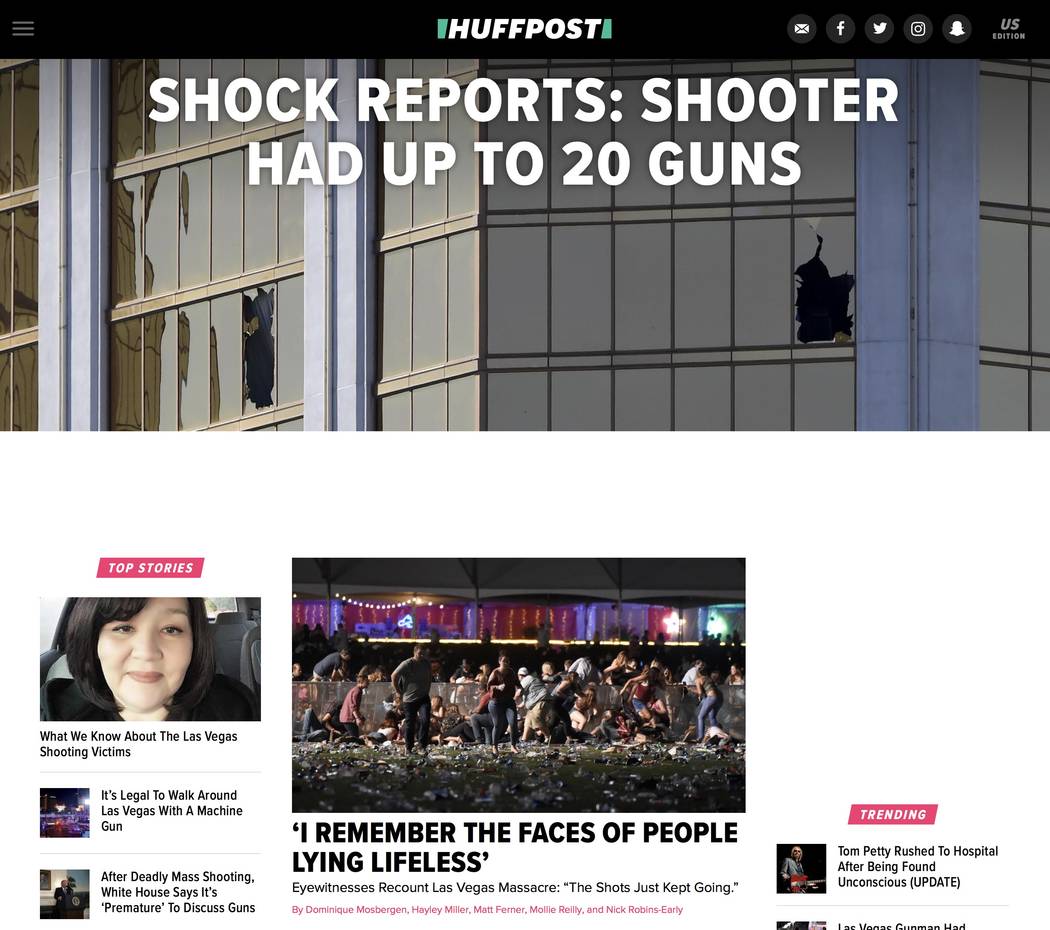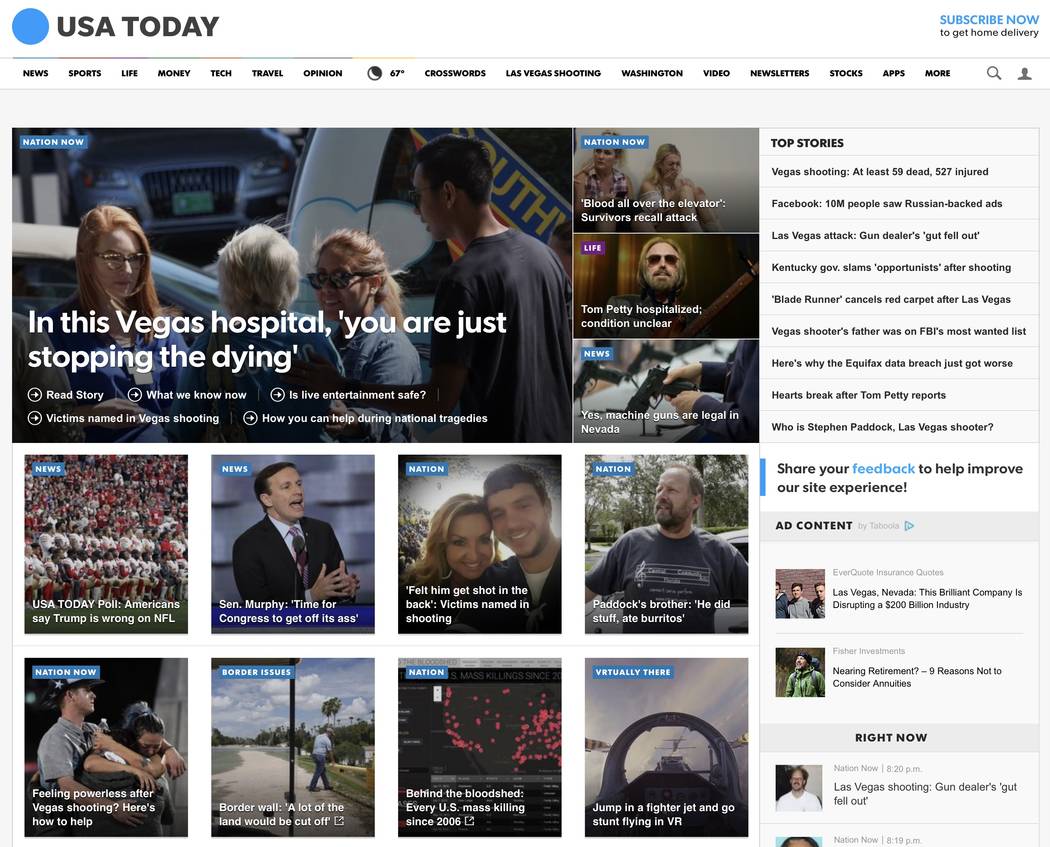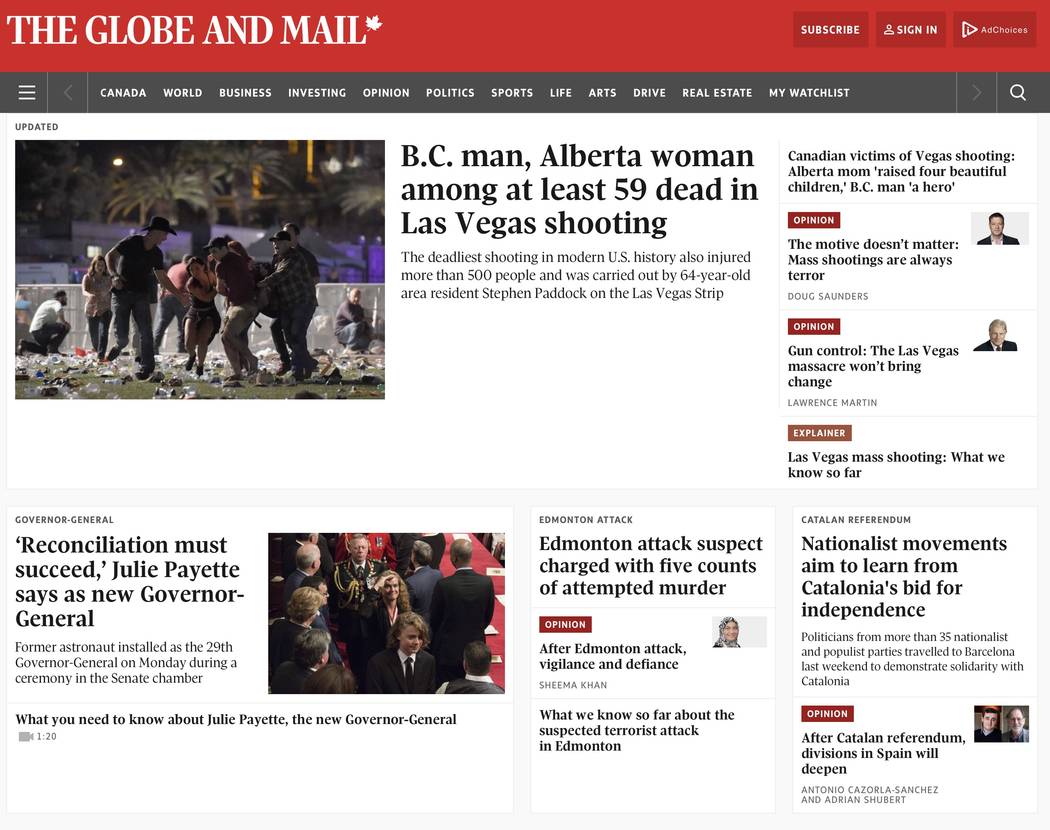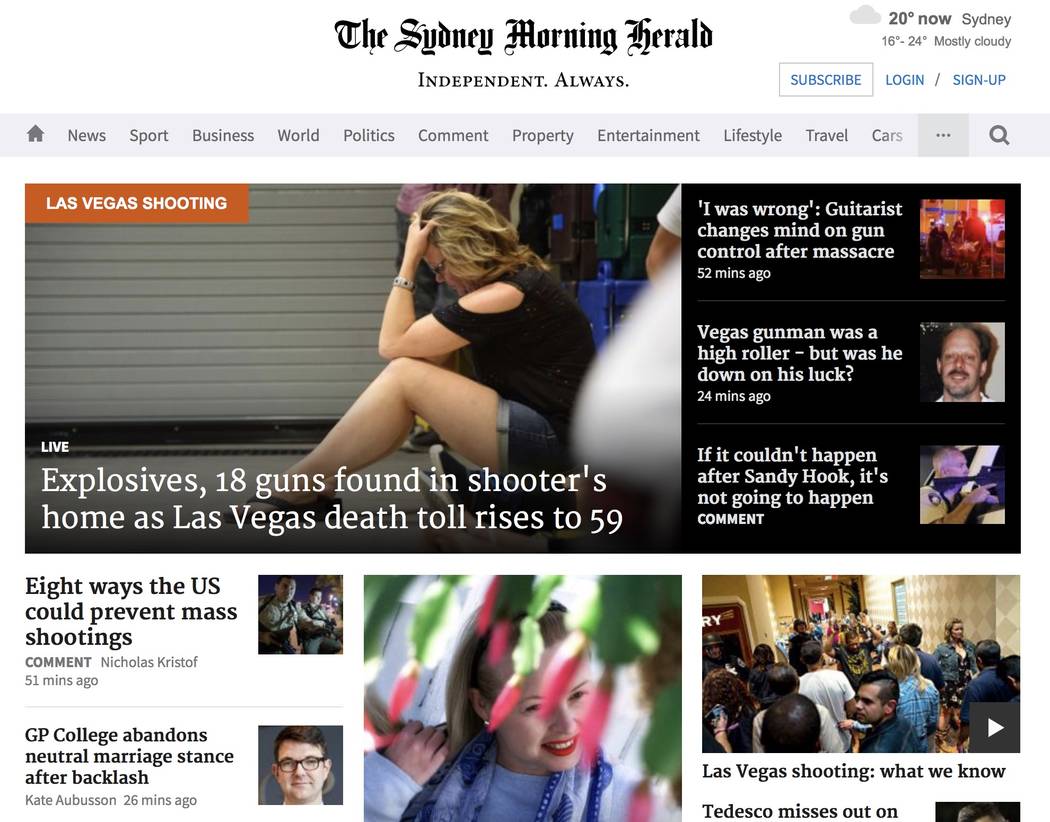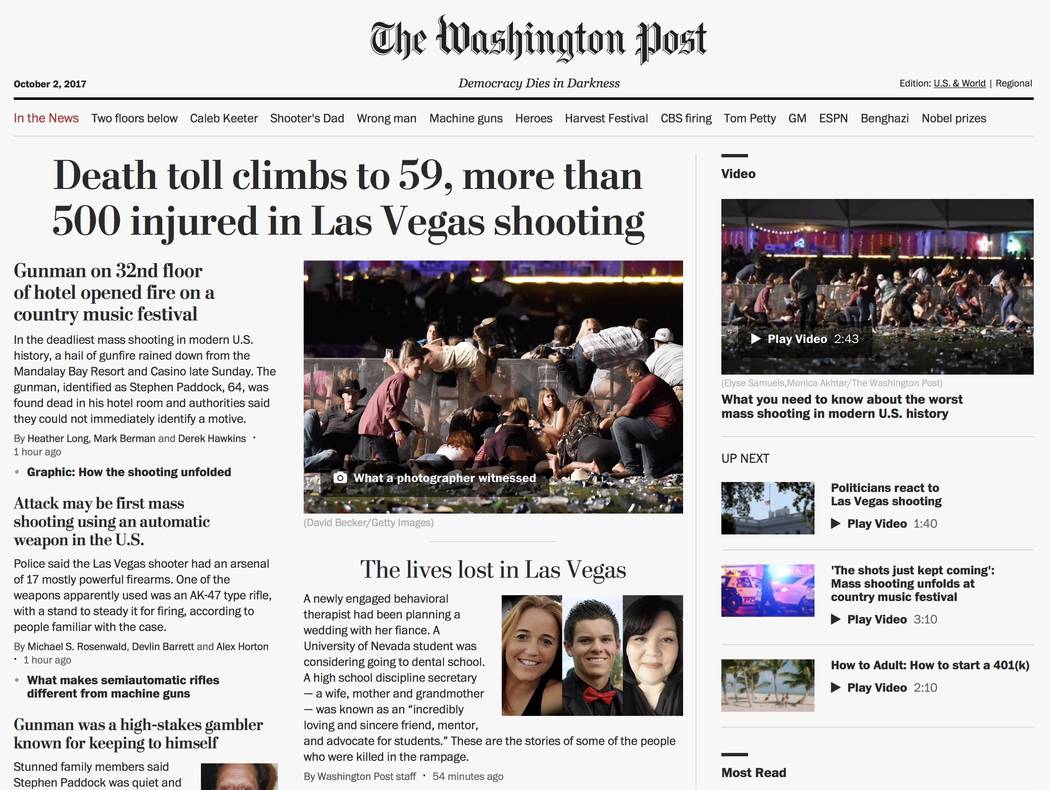 The horror that unfolded Sunday night on the Strip was the lead story in news outlets around the world, from the British Broadcasting Corporation, which reported Welsh soldiers staying in a nearby hotel helped treat the injured, to the Sydney Morning Herald in Australia, where person of interest Marilou Danley is a citizen.
Early Monday afternoon, five of the six most-read stories on the BBC News website were related to the shootings, as were the three most-watched videos. The BBC reported that soldiers from the 1st Queen's Dragoon Guard, the Welsh Cavalry, were in Las Vegas after participating in desert training. An Army spokesman confirmed to the BBC that soldiers "provided assistance to the wounded following the heinous shooting in Las Vegas," before adding, "Our thoughts go out to those affected by this terrible act."
The Sydney Morning Herald's website led with a rotating package about the shootings highlighting four stories at a time. Among them were an interview with Brian Hodge, a New South Wales man, who was staying at Mandalay Bay. "I'm room 32134, so I'm just so glad I didn't make it back to my room," Hodge told the newspaper. Stephen Paddock was found in room 32135. The newspaper also interviewed a woman from Perth and a family from New South Wales who were caught up in the commotion.
Canada's The Globe and Mail profiled a mother of four from Alberta and a construction worker from British Columbia who were killed in the shootings. The construction worker, Jordan McIldoon, was attending the concert with his girlfriend, the paper reported. Her brother credited McIldoon with saving her life. "You'll always be a hero Jordan," he wrote on Facebook.
At AlJazeera.com, which interviewed the Review-Journal's Wade Millward, the top trending topic Monday afternoon was "gun violence," with four stories tied to Las Vegas.
Britain's The Guardian newspaper featured 20 stories about the shootings on its website Monday afternoon, including a chart titled "1,516 mass shootings in 1,735 days: America's gun crisis."
In an essay, Jiang Guopeng, a reporter with China's government-backed Xinhua News Agency, combined flowery language such as, "In the sky, the bullet roared past tears with the wind" in an attempt at explaining the number of guns in America.
And The Times of India published an article questionably headlined "Massacre in Las Vegas: Gambling on gun advocacy, US loses big time as 58 die in carnage." Chidanand Rajghatta wrote, "There will be more agonizing over Second Amendment and gun control before matters recede, just like they do with fires and stampedes and railway accidents in India."
That article, it should be noted, appeared under an advertisement linking to a story about the death of actor Michael Douglas, who at last check, is still very much alive.