Bill Anton, first Nevadan inducted into Army Ranger Hall of Fame, dies at 68
Updated June 19, 2017 - 12:24 am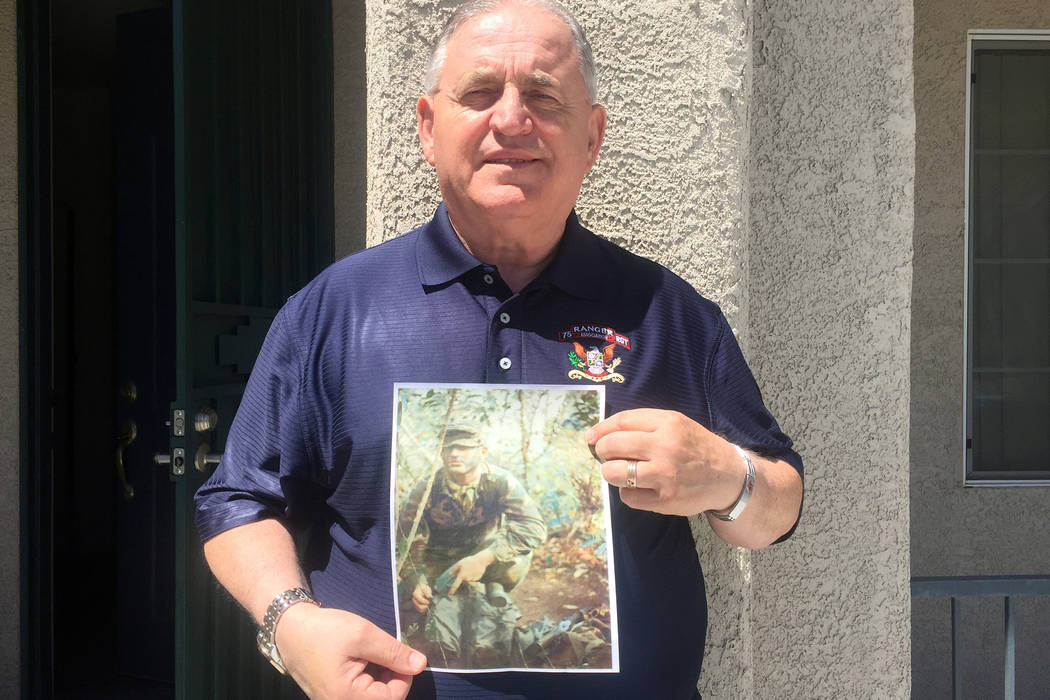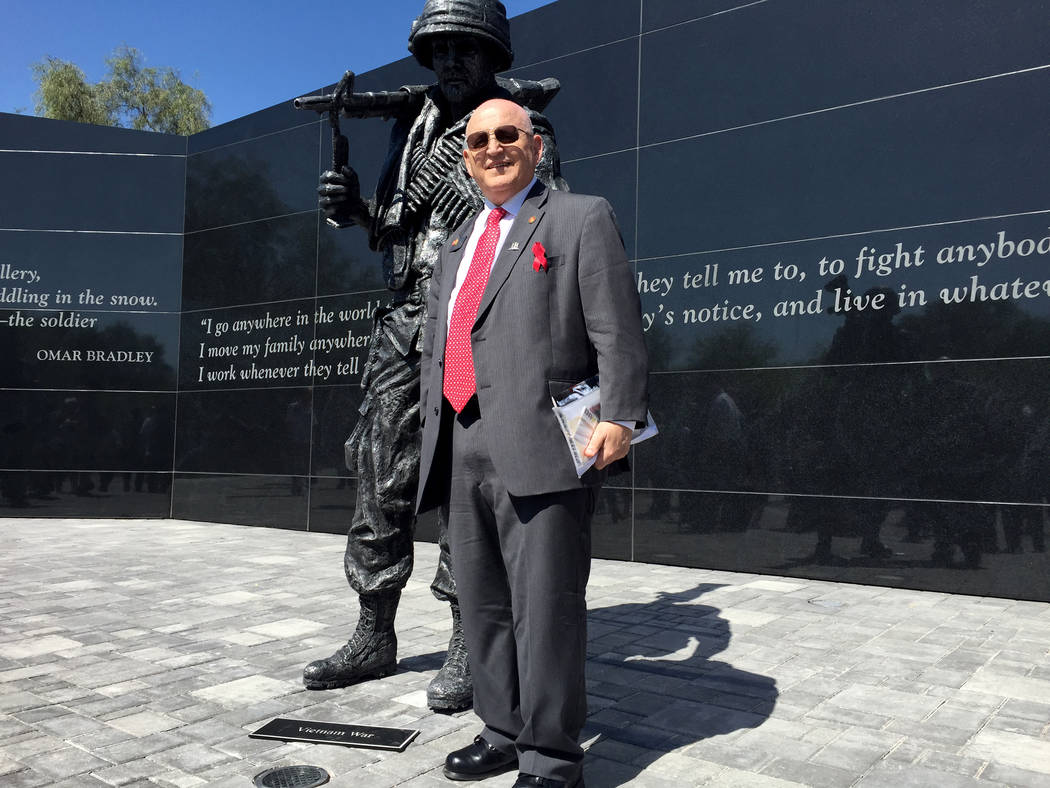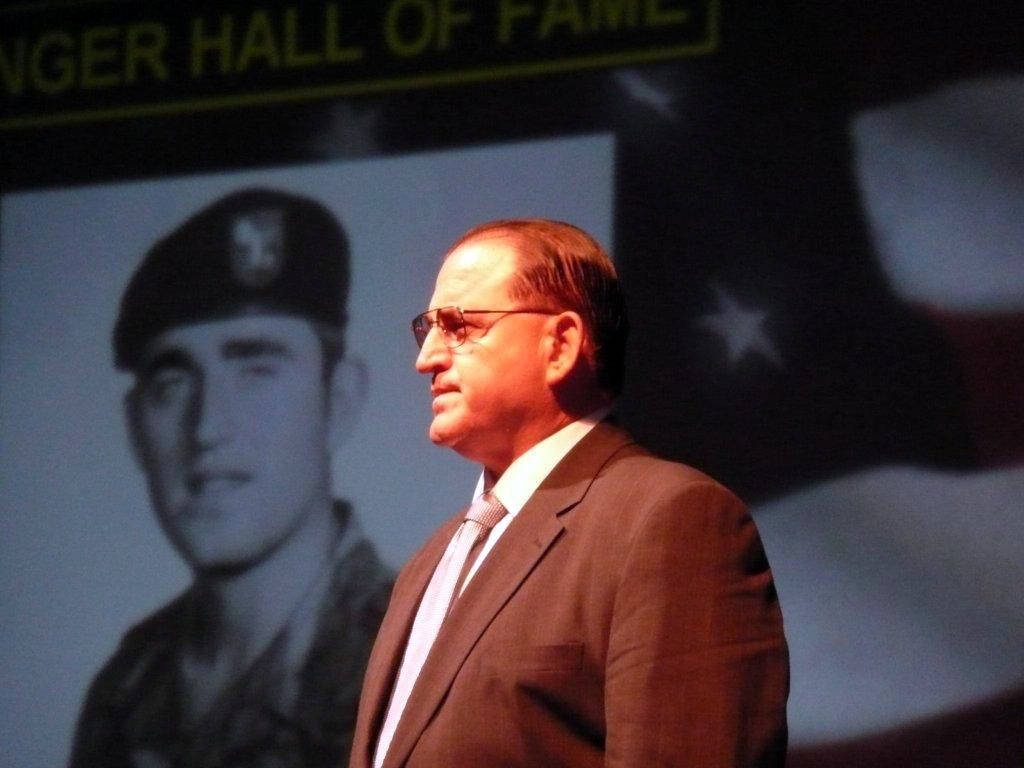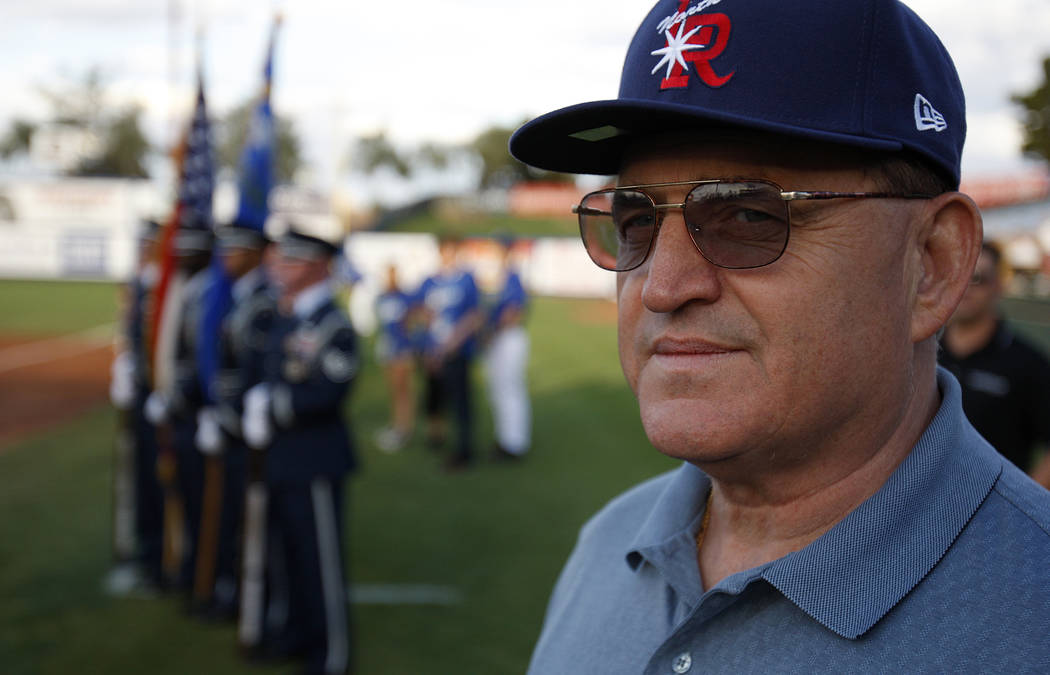 To the very end he lived up to the creed: "Surrender is not a Ranger word."
Retired Lt. Col. Bill Anton, Nevada's first soldier inducted into the Army Ranger Hall of Fame, died Thursday of complications from a lengthy battle with cancer, which he blamed on his exposure to Agent Orange defoliants during the Vietnam War. He was 68.
"He was an American hero who will be greatly missed by our family," his son, Mike, said Friday.
Bill Anton, of North Las Vegas, was a veterans advocate in many service organizations. As state commander for the Disabled American Veterans, he worked through Department of Veterans Affairs channels to assist veterans with their claims for benefits.
He also lobbied for legislation at the state and federal levels to preserve the integrity of military medals and awards through "stolen valor" laws.
He helped craft a bill sponsored by former Rep. Joe Heck and Sen. Dean Heller, both Nevada Republicans, that President Barack Obama signed into law in 2013. The law makes it a crime to lie about receiving military medals and targets people who try to profit by falsely passing themselves off as war heroes.
Anton noted the problem is widespread, often saying military frauds and phonies and those who embellish service records "are everywhere."
"Our veterans deserve this," he told the Review-Journal after Obama signed the law on June 3, 2014. "It keeps the jackals and lowlifes from trying to cash in on all of our hard work. The veterans have something that these wannabes don't have. That is integrity."
William Terrence Anton was born July 7, 1948, in Chicago.
He graduated in 1966 from East Anchorage High School in Alaska, where his father, Army Lt. Col. Andrew Anton, was stationed.
Cornhusker lineman
He attended the University of Nebraska on an ROTC scholarship and played guard on the Cornhuskers football team.
In 1969-70, he was selected national commander of National Society of Pershing Rifles, becoming the nation's highest-ranking ROTC cadet.
He entered the Army's active duty ranks as a second lieutenant and distinguished military graduate in 1970, later completing Army Airborne School and Army Ranger School. He was an Arctic Ranger patrol platoon leader "and made the historic first tactical parachute jump on the polar ice cap," according to his Ranger Hall of Fame biography from 2009.
His call sign was "Polar Bear," which he said was fitting because he was left-handed, in keeping with the myth that all of the ursine arctic dwellers are southpaws.
During the Vietnam War he served as executive officer and commander of Company H (Ranger), 75th Infantry (Airborne), the most decorated combat Ranger unit in the conflict. He later served as director of the 1st Cavalry Division, 75th Ranger Regiment Association.
"Bill has been a champion for the cause for veterans, particularly disabled veterans. He just had a big heart to make sure the government got the veterans what they earned," said Jim Faulkner, a Silver Star recipient who served with Anton in Vietnam.
Anton wrapped up his 20-year Army career in 1990. In 2003, he moved from Maryland to Southern Nevada because the arid climate helped ease the soreness of his war injuries, which included compressed vertebrae, two shot knees, a bum shoulder and no feeling in his feet. His exposure to dioxin-laced Agent Orange contributed to diabetes and bladder cancer. He also battled post-traumatic stress disorder.
'Caring and effective'
Retired Army Maj. Gen. Scott Smith said Anton was one of "the most caring and effective persons I've ever known. His vast experience, quick mind, persuasive way with words and deep love and respect for all his fellow veterans set him apart."
Shortly before his induction into the Ranger Hall of Fame in 2009, he was honored by throwing out the first pitch at a Las Vegas 51s game at Cashman Field. He told RJ sports columnist Ed Graney that he was "shocked, humbled and honored beyond belief" to be selected for inclusion. "You can't politic for this. It has to come from your soldiers and NCOs. My men. They pushed for it. It touches me more than you can imagine."
Besides his bachelor's degree in education from the University of Nebraska, he earned a master's degree in education from North Carolina State University and a doctorate in education from George Washington University.
In 2012, the Military Intelligence Corps presented Anton the prestigious Knowlton Award for his "high standards of integrity, moral character, professional competency and selflessness" in leading his electronic warfare company to develop a key intelligence-gathering tool in 1979. The battle-tested, shock-resistant system continued to gather vital intelligence more than a decade later during Operation Desert Storm.
He also served as Nevada's civilian aide to the secretary of the Army in 2015.
Anton was a longtime member of Special Forces Association Chapter 51 and American Legion China Post 1.
He is survived by his wife, Maryna Anton; brothers Terrence Anton of Oklahoma and Thomas Anton of Idaho; daughter Susan Anton of Washington, D.C.; son Mike Anton of Scottsdale, Arizona; and three grandchildren, Joshua Olmos, Sofia Elena Olmos and Camden Anton.
Plans for a memorial service are pending. He will be buried in Arlington National Cemetery.
Contact Keith Rogers at krogers@reviewjournal.com or 702-383-0308. Follow @KeithRogers2 on Twitter.