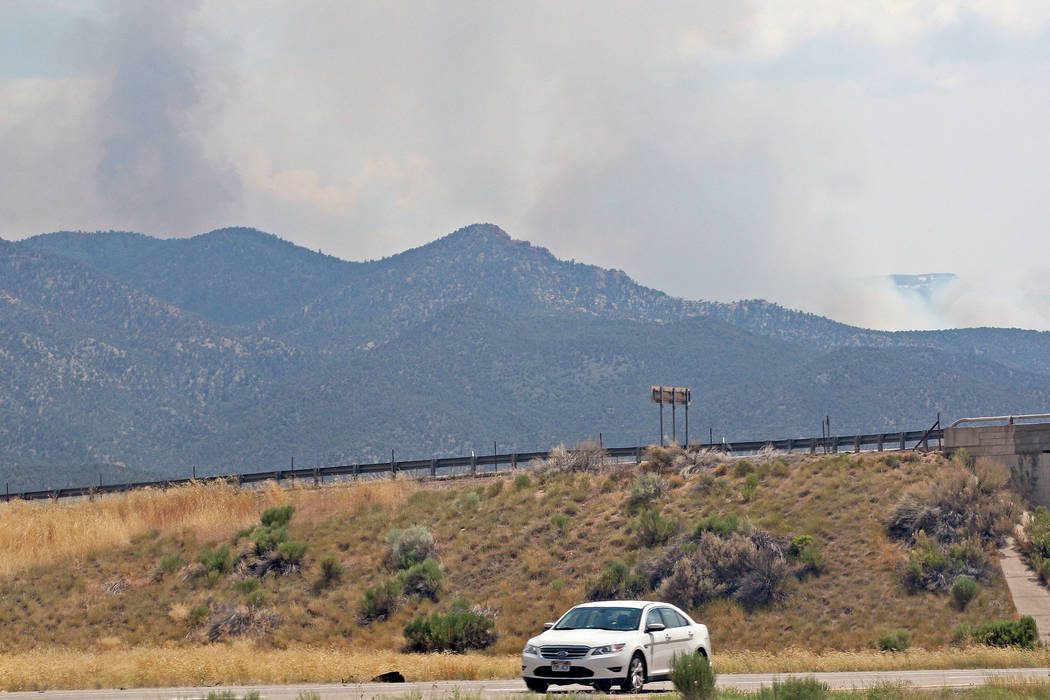 SALT LAKE CITY — Nearly 1,000 firefighters in southern Utah are banking on cooler weather conditions Sunday as they continue to tackle the country's largest wildfire.
The fire near the resort town of Brian Head has now grown to 66.9 square miles as of Sunday morning.
It remains at 8 percent contained but has destroyed at least 13 homes and eight outbuildings, fire officials said.
More than 1,500 people have been evacuated from several hundred homes and cabins. Evacuation orders were given in nearby alpine communities that are generally known for second homes as a weekend getaway for Las Vegas residents.
The blaze was started June 17 by someone using a torch to burn weeds, with hot and windy weather conditions intensifying the flames over the past week.