Las Vegas' Miki Sudo wins hot dog eating contest in New York
Updated July 4, 2017 - 11:08 am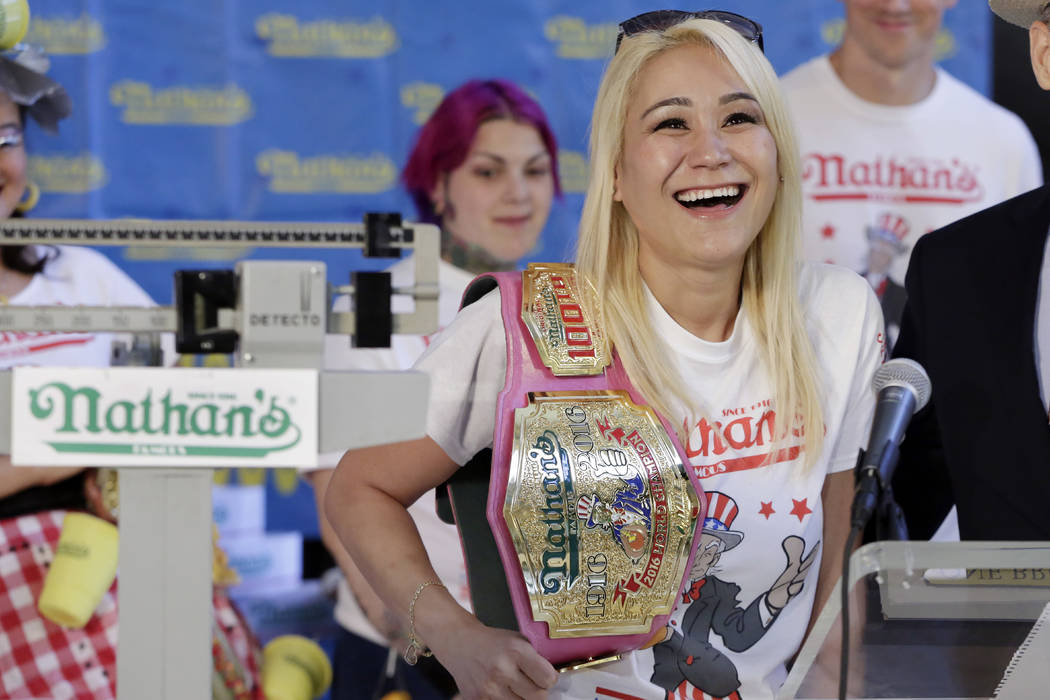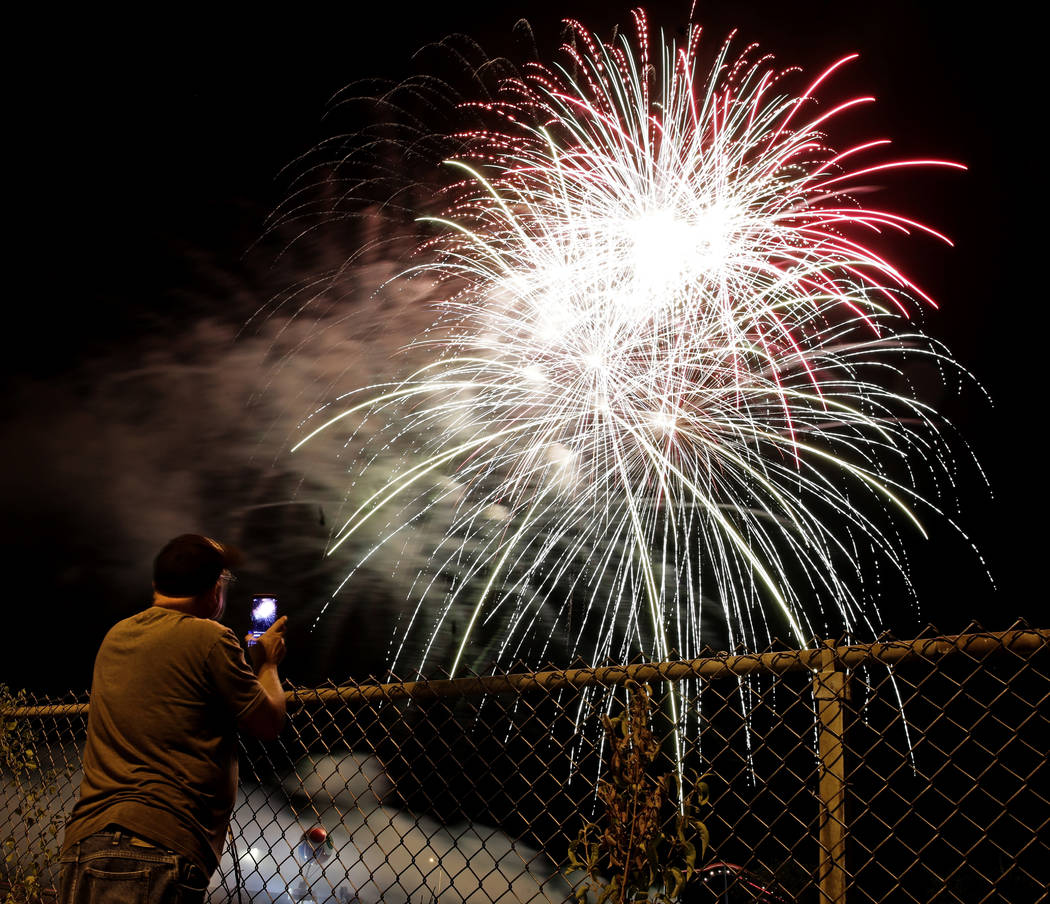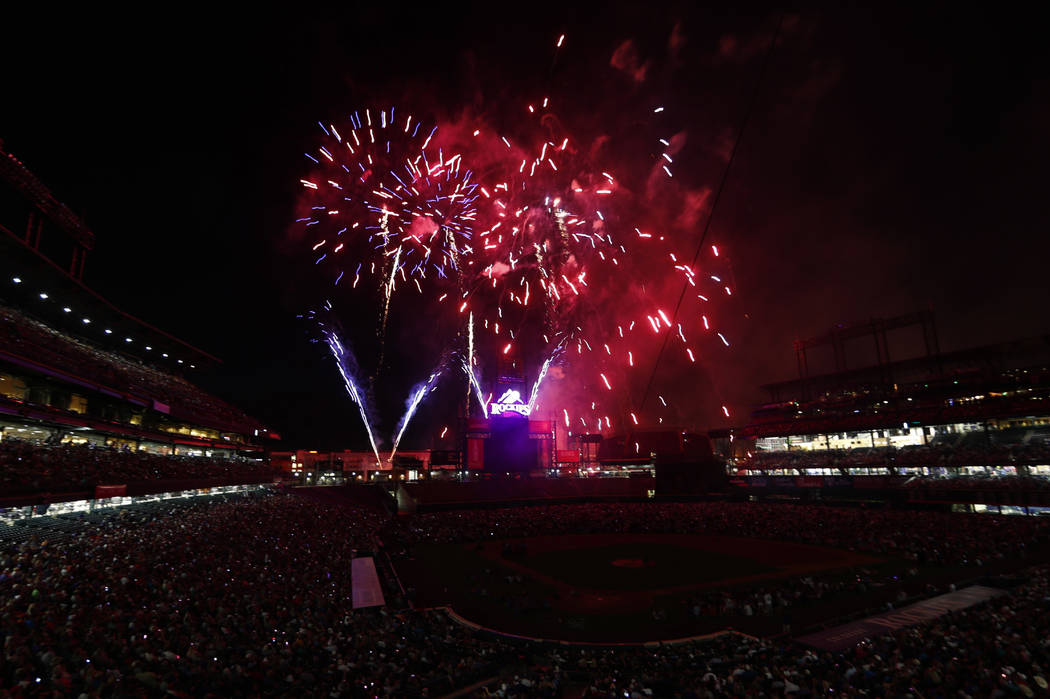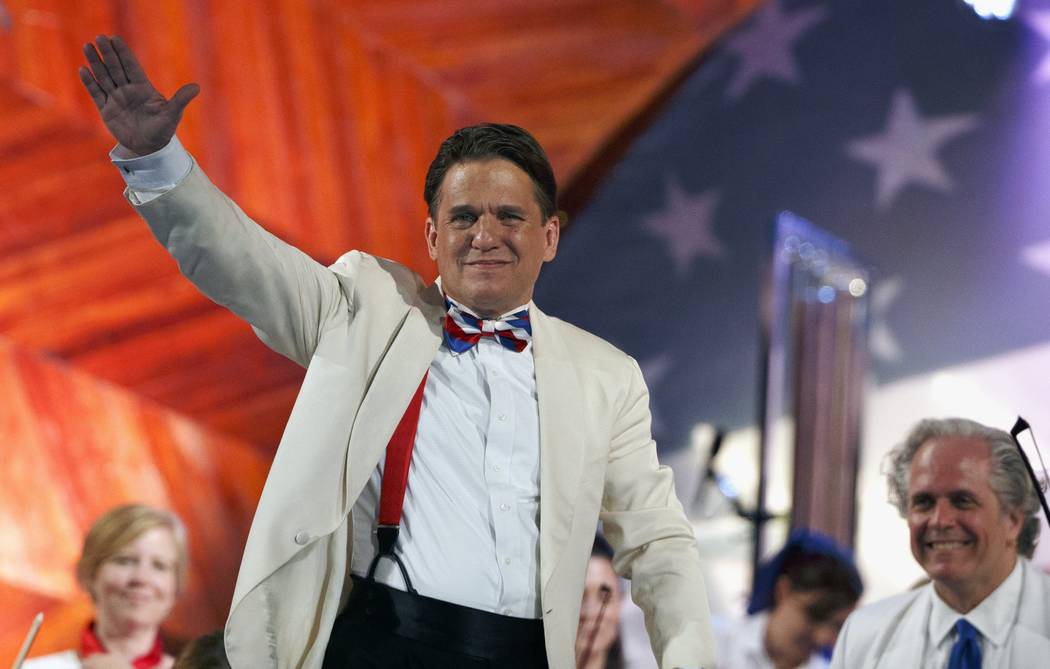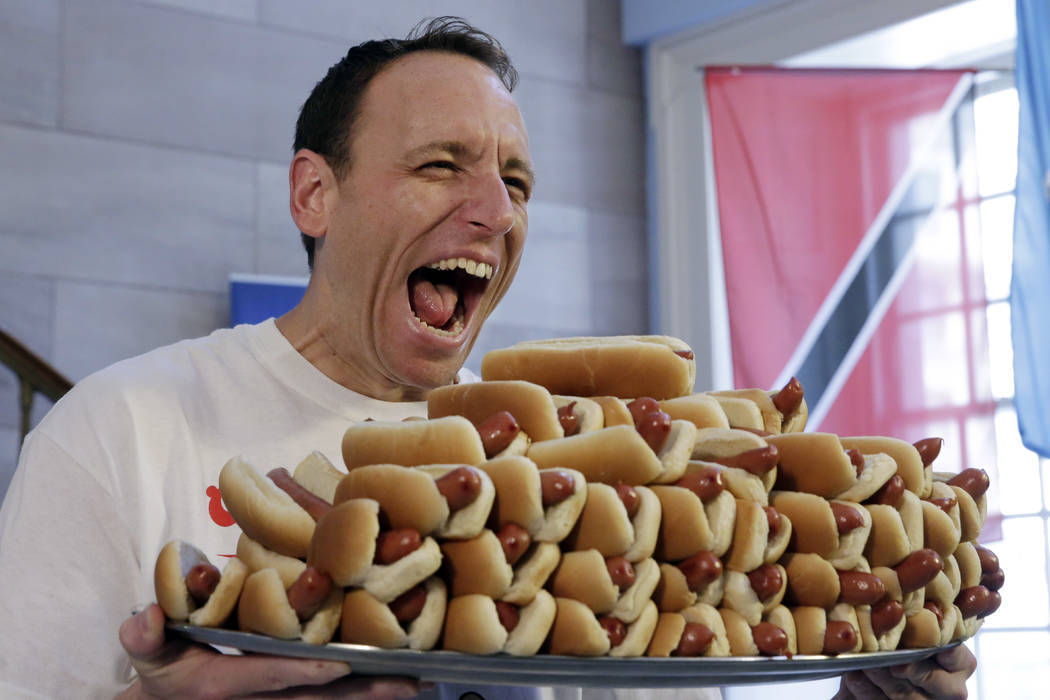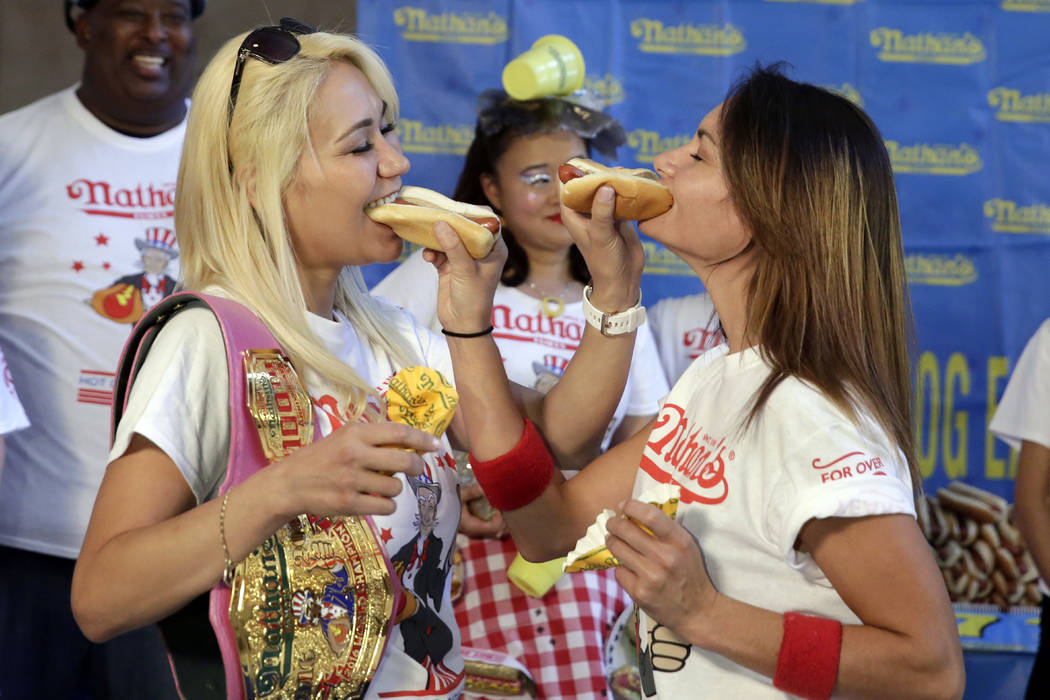 NEW YORK — Americans are celebrating their country's 241st birthday with big-time fireworks, small-town parades and the quirky spectacle of competitive hot dog eating.
Tuesday's festivities stretch from a baseball home run derby in London to a picnic at the White House to a Utah ski town where residents initially weren't even sure they'd be home for Independence Day after recent wildfires.
For all the pomp and celebration, July Fourth arrives with Americans deeply split over the nation's direction, after last year's presidential election and political clashes over immigration, health care and other issues in the early months of Trump's Republican administration. And in an era of concerns about security, the Independence Day celebrations are mixed with precautions.
Some highlights from around the world:
Gulp! How many hot dogs can a person eat?
Record-setting hot dog eater Joey "Jaws" Chestnut held onto his title at the hot dog eating contest at Nathan's Famous in New York on Tuesday afternoon, breaking the record he set last year. The San Jose, California, man chowed down 72 hot dogs in 10 minutes, besting his record of 70.
Meanwhile, Miki Sudo notched a fourth-time win in the women's division of the annual Fourth of July hot dog eating contest at Nathan's Famous in New York. The Las Vegas woman ate 41 hot dogs and buns in 10 minutes to win her fourth straight title Tuesday. She beat Michelle Lesco, who downed 32 franks and buns. Women's record-holder Sonya "The Black Widow" Thomas came in third with 30.
Lighting up the skies
In New York, throngs are expected to watch the annual Macy's fireworks show, which involves 60,000 shells launched from up to five barges on the East River and performances by Jennifer Lopez, Sheryl Crow, Brad Paisley and others. It's televised on NBC.
Organizers of Chicago's Independence Day celebration are expecting such large crowds that the city's Navy Pier is opening at 10 a.m., nearly 12 hours before fireworks begin. Hundreds of thousands of people also are expected Boston's fireworks show and Boston Pops concert.
A first for the president
For President Donald Trump's first Independence Day in office, he and first lady Melania Trump were hosting a picnic for military families at the White House, followed by a fireworks viewing for military families and staffers. The capital city's fireworks festivities, aired on PBS, are to include performances by The Beach Boys, The Four Tops, country musicians Kellie Pickler and Trace Adkins, and two characters who fought for independence in a galaxy far, far away — "Star Wars" droids R2-D2 and C-3PO. This year marks the movie's 40th anniversary.
Observing July Fourth overseas
A bit of American sports culture was being displayed in London's Hyde Park, where several former major leaguers competed in a home run derby. Major League Baseball aims to build interest in the sport in Britain and Europe, despite the region's longstanding preference for soccer.
Charlie Hill, the managing director of Major League Baseball for Europe, said the Independence Day exhibition is an attempt to "lay down roots" in Britain. He says it's possible that some official games will be played in London during the 2019 season.
Meanwhile, Denmark hosted the Rebild Festival, considered one of the largest Fourth of July celebrations outside the United States. Danish Foreign Minister Anders Samuelsen — who recently tweeted that Trump "should tighten up, focus on the struggle for freedom and show respect for the presidency" in response to Trump's own Twitter habit — told festival-goers that "when you are friends, you have the right to criticize."
Samuelsen added, however, that it is "impossible" to live without the United States.
Welcoming new Americans
More than 15,000 new citizens will be sworn in during more than 65 Independence Day-themed naturalization ceremonies across the country. They are taking place in locales ranging from courthouses to parks to aircraft-carriers-turned-museums.
Securing the celebrations
The New York Police Department plans to station 100 vehicles to block intersections and 20 sand-filled sanitation trucks to fortify viewing areas for the Macy's fireworks show. Heavily armed counterterrorism units will mingle among spectators, officers will have portable radiation detection devices and bomb-sniffing dogs, and officers will be stationed on rooftops to look out for any sign of trouble.
Boston police also plan to put trucks and other heavy equipment near the celebration there. Police in both cities say there are no confirmed threats.
In a somber observance of the toll of terror, small American flags were placed by all the nearly 3,000 names on the National Sept. 11 Memorial in New York on Tuesday morning.
Home for the holiday
Residents of the southern Utah ski resort town of Brian Head were planning a fireworks-free celebration, having returned home just this past Friday after a wildfire forced evacuations in the town two weeks earlier.
"None of us even knew if we were going to be open for the Fourth of July," Brian Head Resort spokesman Mark Wilder said.
The alpine town is near several national monuments and parks in Utah's red rock country. Brian Head is normally filled with vendors selling crafts and food on the holiday, one of the biggest celebrated at the resort and the start of the area's festival season, Wilder said.
But he said the town has suspended its fireworks show this year because the area is still too dry and ripe for fires.
"I'm sure people are disappointed with that, but better safe than sorry," Wilder said.
Meanwhile, at California's Squaw Valley ski resort, skiers were poised to enjoy a rare July Fourth on the slopes. It's only the fourth time the resort has ever been open in July.