Tracks reopen after train derails in desert near Las Vegas
Updated March 28, 2023 - 3:46 pm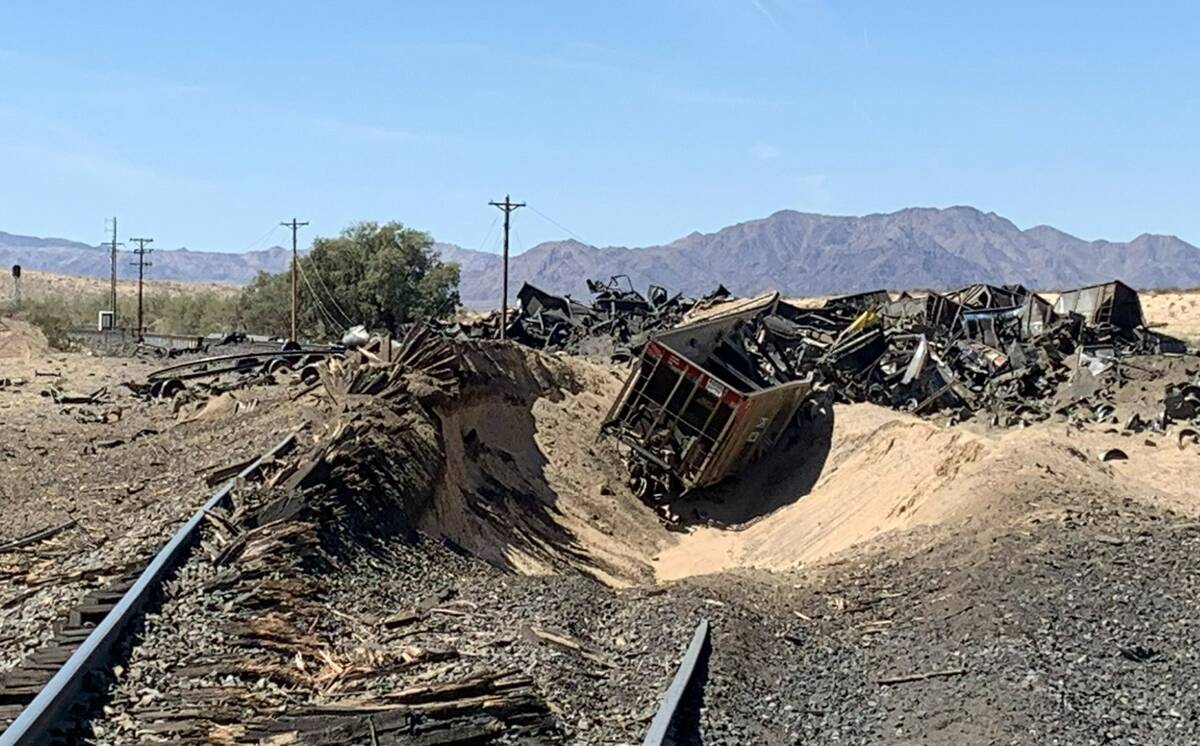 BAKER, Calif. — Train traffic resumed Tuesday afternoon on a stretch of track where 55 railcars and two locomotives derailed a day earlier in a remote area of Southern California's Mojave Desert.
There were no injuries when the freight train carrying iron ore went off the tracks Monday morning in the Mojave National Preserve, Union Pacific said.
Crews worked around the clock to repair the tracks and traffic started moving again around 2 p.m. Tuesday, Union Pacific spokesperson Daryl Bjoraas said in emails to The Associated Press.
The cause of the derailment remains under investigation.
Bjorass said that iron ore, part of the steel-making process, spilled from the rail cars but is not a hazardous material.
The derailment occurred near Kelso Depot, a historic railroad site developed in the early 1900s at the bottom of steep grade.
The preserve is about 70 miles southwest of Las Vegas. Last summer, the preserve was closed a few times by heavy monsoonal rainfall.
Recent derailments
Earlier this month, a freight train carrying corn syrup — not hazardous materials — derailed in western Arizona, near the state's border with California and Nevada.
Last month, a train carrying hazardous waste derailed in Ohio.
— The Review-Journal contributed to this report.