Ex-county commissioner Herrera finds hazard in helping out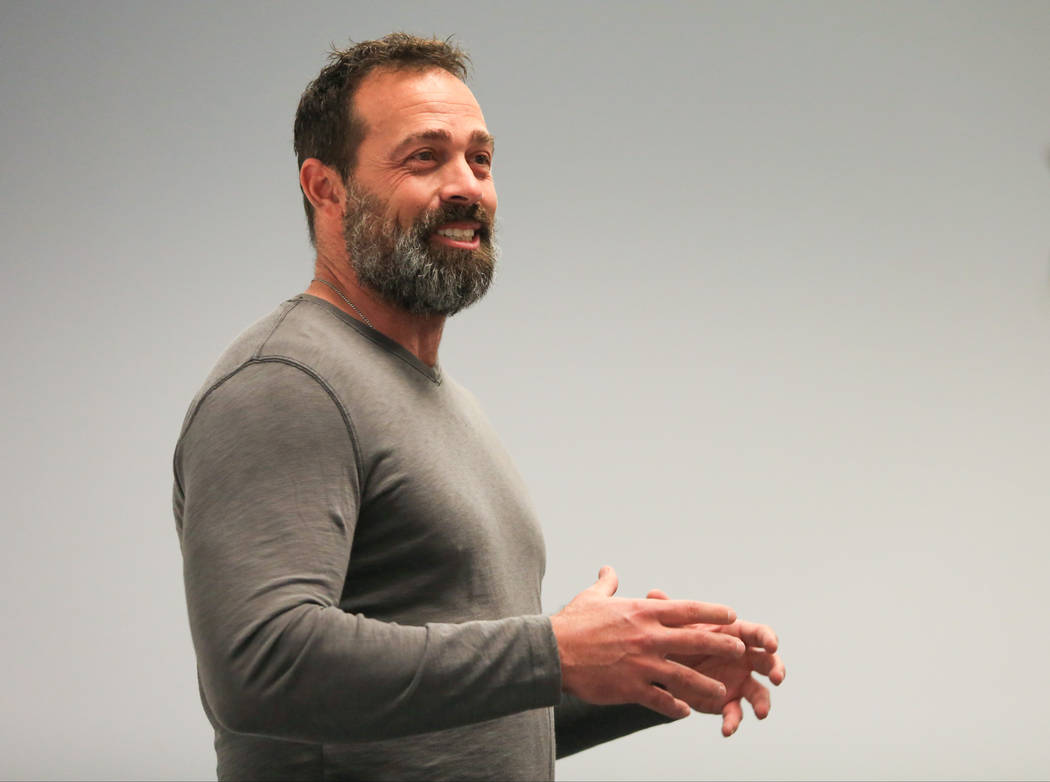 This is definitely not what former Clark County Commissioner Dario Herrera wanted — to have families and survivors of the Sept. 11, 2001, attacks using him as a prime example of why U.S. Attorney General Jeff Sessions should investigate potential criminal violations of the Foreign Agents Registration Act.
In a March 29 letter to Sessions calling for a federal investigation into widespread criminal violations of the Foreign Agents Registration Act, Terry Strada, chairman of the 9/11 Families &Survivors United For Justice Against Terrorism, charges that Herrera and other Americans did not register as foreign agents before lobbying on behalf of the Kingdom of Saudi Arabia to change the Justice Against Sponsors of Terrorism Act, a law that allows 9/11 families to sue the monarchy for its alleged state financing of terrorism.
"I don't need this," said an exasperated Herrera, who was released from prison in 2009 after being convicted of accepting bribes while in office. "I've been working my butt off to brand myself as a good and honest PR and marketing consultant."
Earlier this year, Herrera spoke at the Foundation for an Independent Tomorrow, counseling other ex-cons to do what he's done, align themselves "with what is right, honest and kind."
Last month, the Las Vegas Review-Journal revealed that Herrera and four Nevada-based registered foreign agents for Saudi Arabia — Aida Blankenship, Ronni Council, Charity Stevens and Assemblywoman Shannon Bilbray-Axelrod, D-Las Vegas, worked for or were closely tied to Organized Karma, a Las Vegas lobbying firm. Bilbray-Axelrod resigned from the firm.
Strada's letter contained documentation showing Herrera lobbying veterans to oppose JASTA on four occasions. Strada also noted that those lobbying against JASTA falsely told veterans that if the law wasn't changed, they could be sued in foreign courts.
Lobbyists nationwide have given veterans free trips to Washington, D.C., to lobby Congress. Many vets have now complained they were not told about Saudi involvement.
An international law expert told me last month that vets need not worry if another nation passes a bill like JASTA. He noted the law allows U.S. citizens to sue only foreign governments for supporting terrorism, not individuals.
"I didn't know at the time the Saudis were behind it," Herrera said. "I wouldn't purposely do anything to hurt anyone connected with 9/11. I was just helping out Ronnie (Council of Operation Karma). I wish she had told me."
Council said she isn't sure why she kept the Saudi involvement from Herrera but said she would have told him if Operation Karma had flown military veterans to lobby Congress in the nation's capital.
While he said he wasn't paid, Herrera admitted he was supporting Operation Karma's cause, which was the Saudis' cause.
"I wouldn't have touched it with a 10-foot pole if I'd known about the Saudis," Herrera said last week.
He said he was aware Saudis have fanned the flames of radical Islam.
Though Strada was critical of Operation Karma for not keeping records of work for the Saudis and for not labeling lobbying materials as foreign-controlled, most of her criticism of the Las Vegas lobbying group dealt with Herrera not registering as a foreign agent.
The punishment for not registering as a foreign agent can include five years in prison.
"I didn't know about the Saudis," Herrera sighed.
Ignorance, he's found, is not bliss.
Paul Harasim's column runs Sunday and Tuesday in the Nevada section and Monday in the Health section. Contact him at pharasim@reviewjournal.com or 702-387-5273. Follow @paulharasim on Twitter