Gay entrepreneur found the road to success full of slurs
October 20, 2016 - 11:32 pm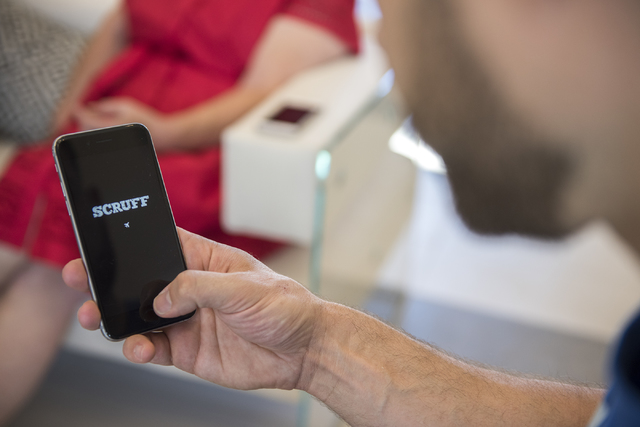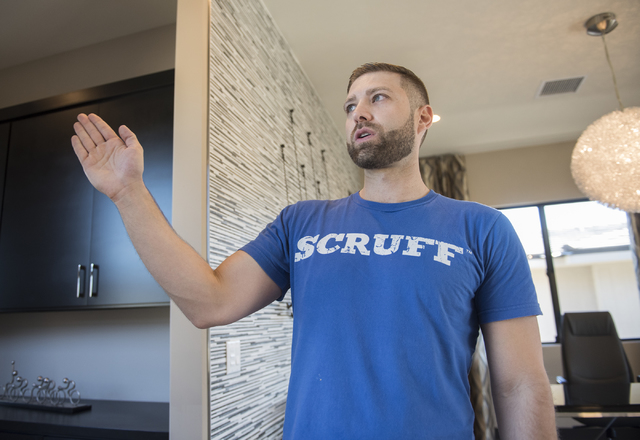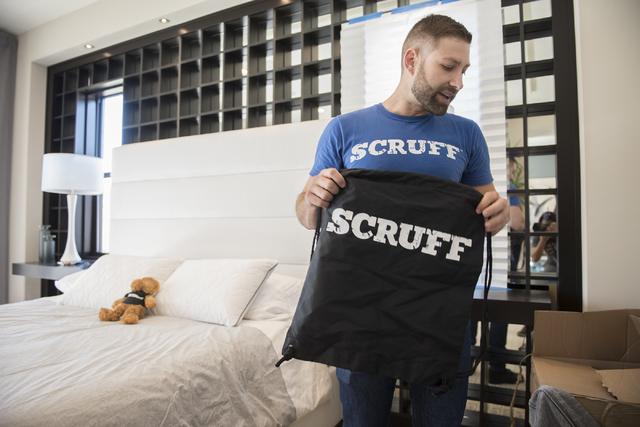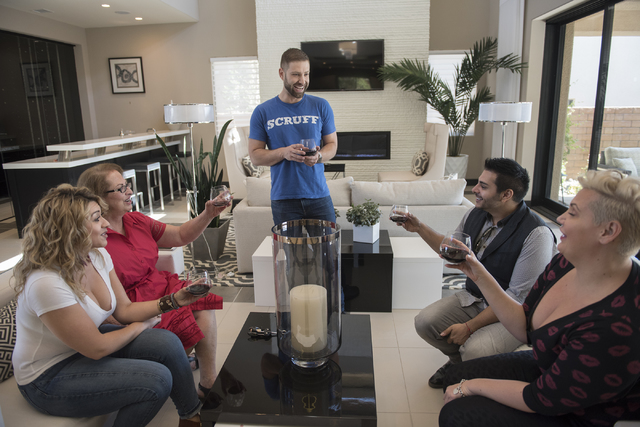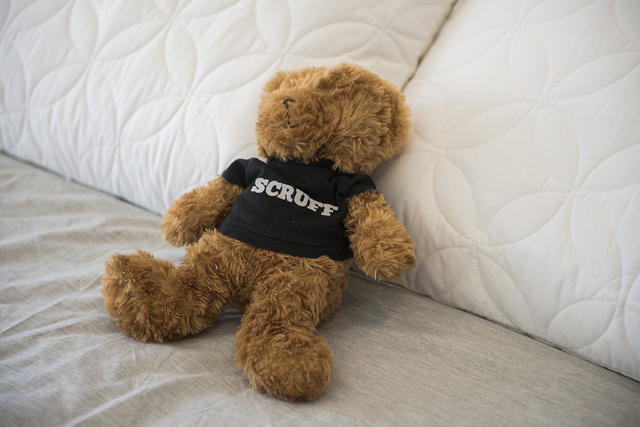 Johnny Skandros, one of the founders of the SCRUFF dating app for gay men that now has 10 million users worldwide, stands in the massive great room of his new multimillion-dollar home in Summerlin and raises his wine glass.
Though the glass doors that disappear into the wall and allow the outside in are closed to a whistling wind, the 34-year-old entrepreneur is still bathed in sunlight as he toasts the four people who encouraged him at a daunting time in his life.
His proud mother, Stephanie Skandros, alternates between laughs and tears as her son goes down memory lane at a gathering where he just wanted to say thank you to those who helped him through some tough times.
Misha Vansluis, Vanessa Brennan and Zar Zanganeh, classmates who befriended Skandros at Palo Verde High School when he was the frequent target of anti-gay bullying, come across like thrilled parents themselves.
"I'm so damn proud of him," Vansluis says. "I knew he'd be something big. And we're all still close.""
With the Las Vegas PRIDE Festival this weekend — Friday night's downtown parade celebrating the LGBT community kicks off festivities that move to Sunset Park for Saturday and Sunday — a snaphot of Skandros' journey to success is timely.
He came into the world in 1981 at Sunrise Hospital. His mother, who before becoming an elementary school teacher played violin in orchestras backing performers that included Frank Sinatra and Elvis Presley, raised him herself because his father didn't like that she lost her figure from her pregnancy.
At age 15, Johnny told her he was gay.
"I had no idea," she said. "I told him not to feel less of a person, to hold his head high."
He also said he had been the subject of bullying slurs.
"I felt so bad," she said. "I wish I'd known. He said teachers never stopped it. I'd have gotten it stopped."
Despite the harassment, Skandros succeeded in school, with A's his norm. Just before he told his mother about his sexuality, he told the two girls who befriended him, Vansluis and Brennan. He also told Zanganeh.
"He cried as he told me and said he hoped it wouldn't make a difference in our friendship," Vansluis said. "I cried too … I suspected he was gay but didn't know for sure … I told him we'd always be friends, and we have."
Skandros said coming out at that time wasn't easy.
"There were very few visible gays then," he said.
At one point at Palo Verde, Skandros said the abuse became more than verbal.
"I was jumped, fought back and really didn't get hurt," he said. "The kid got suspended."
Seldom, however, did teachers do anything when he was taunted with homophobic slurs.
"Students did it right in front of teachers, and they did nothing," he said. "If it hadn't been for my three friends at the school, it would have been much harder for me to deal with."
There are now laws and policies in place against student bullying and teachers who don't report it.
Zanganeh, who has sold $1 billion worth of property for his Luxe International Realty firm, was openly gay at Palo Verde. He said he had a cigarette put out on his face there. He said he told no one what happened because he was embarrassed.
"I told my parents I had a bad pimple."
Skandros graduated from Palo Verde in 2000 and went to film school at the University of Southern California. That was followed by six years in New York City in advertising.
Then came a business partnership with Eric Silverberg in 2010. Both wanted to do something for the gay community and decided a social app was the way to go.
Skandros noticed gay men coming out of hipster bars had facial hair. Their scruffy look morphed into the SCRUFF app.
Gays loved it. Within three years, there were 3 million users.
Now the app, translated into 14 languages, has more than three times the users and includes options for members of the military and transgender community.
Skandros knows bullying has broken many people, even made them commit suicide.
"I'm fortunate," he said. "It made me stronger. It fueled me to become a success."
Paul Harasim's column runs Sunday, Tuesday and Friday in the Nevada section and Monday in the Health section. Contact him at pharasim@reviewjournal.com or 702-387-5273. Follow @paulharasim on Twitter